Camilla Belle, Kate Beckinsale, Odette Annable, Alyssa Miller, Rachael Taylor
:"

DAYS OF SUNSHINE

"
One of the most beautiful Female Celebrity videos.
Edited and Music by E.D., 18th, Sept. 2012
+++++++++++++++++++++++++++++++++++++++++++++++
2012 Emmys:

Allison Williams
The "Girls" star dishes on what to expect on season two. Plus, find out how she makes it through some of the show's more risque moments.
Rita Wilson On Her Girls' Guest Role: I Requested "No Nudity"
Rita Wilson
had just one teeny, tiny reservation when it came to signing up for a guest spot on
Girls
.
"I [wanted] it put in my contract . . . [They] don't want to see me nude," the actress, 55, told
Us Weekly
at the HBO Emmys party in L.A. Sunday night. "That's all I have to say. I'm like, 'Don't write in any nudity, please!'" (The rest of the
Girls
cast seem to have no qualms about stripping down; the show's star and creator
Lena Dunham
parodied her character's total comfort with nudity during the show's opening skit, in which she sat and ate cake -- totally in the buff -- in a bathroom stall.)
On the second season of the buzzed-about, Emmy-nominated HBO series, Wilson is slated to appear as Marnie's mom.
When asked about the similarities between her
Allison Williams'
rigid, Type-A character, Wilson wouldn't say much -- although she did tell
Us
to get ready to expect some "outrageous" moments.
She also revealed that she hopes to be asked back sometime soon.
"[Filming] was a blast," she gushed. "It's just one episode this season, but I hope there's room for [my character] to grow!"
+++++++++++++++++++++++++++++++++++++++++++++++
* Holy fuck! Serinda is without doubt one of the most gorgeous babes on planet Earth. She is on my top ten list. Look at those eyes. That body. The smile. I can go on and on....wish she was more liberal about nudity.
+++++++++++++++++++++++++++++++++++++++++++++++
Miley Cyrus flashes her boobs during bedroom scene with Ashton Kutcher
S-Miley ... singer beds a shirtless Ashton Kutcher during her cameo
The pair hopped into bed together to shoot a steamy cameo for the heartthrob's hit sitcom Two And A Half Men.
Miley, 19, plays Missi, the daughter of one of Ashton's character's friends in a forthcoming episode of the award-winning show.
And she wastes no time bedding the hunk.
In one scene Miley perches on a bed next to Ashton, wearing just a tiny babydoll that shows off her bulging cleavage.
In another she strips down to a bikini top and denim shorts and asks Ashton to rub sun cream into her skin.
But she then ditches Ashton's character Walden and strikes up a romance with his onscreen nephew Jake - played by Angus T. Jones.
Cast member John Cryer insists fans of the show will be wowed by Miley's cameo when it airs on October 17.
John - who won the Outstanding Supporting Actor Emmy on Sunday - said: "Missi is just coming to L.A. to see what it's like to live out there and she stays with us for a few days and of course throws everything into disarray.
"Miley is beautiful and remarkable. You will enjoy her on the show!"
'

Hunted

': A Spooks spin-off? No, a private-eye spy thriller
A tense new action drama could be a big hit for the BBC
In the final ever episode of Spooks, broadcast last October, Matthew Macfadyen's character, Tom Quinn, one of the mainstays of Section D during the first two series of the BBC1 spy drama, made an unexpected return to the show. At the time, Macfadyen's cameo seemed like something of a valedictory treat to reward the five million or so fans who had stuck loyally with Spooks during its decade-long run – a glimpse of an old favourite that was perhaps also something of a tease: would there be a Spooks spinoff with Quinn as a main character?
No, is the answer to that question, although in retrospect what was interesting about Quinn's re-appearance was the nature of his new job – the former M15 agent had become a private-security contractor. And it is the booming private-espionage business that forms the backdrop of a new eight-part BBC1 action series, Hunted, which has been made by the makers of Spooks, independent production company Kudos, and created by the chief writer of The X-Files, American scribe Frank Spotnitz.
"There are thousands of these private security firms," says Spotnitz. "They spy for anyone from Russian oligarchs to football clubs to manufacturers – gaining information and advantage on their competitors. Everyone has heard of the private military contractors like Blackwater [Blackwater Security Consulting – the American firm that controversially provided military personnel in the aftermath of the Iraq War], but people don't know about these, so I thought it was really timely."
Hunted stars Australian actress Melissa George (In Treatment, The Slap) as Sam – an operative for a private-intelligence agency called Byzantium. The private companies are often set up by former M15, M16 and CIA agents, who recruit from their old workplaces within the secret state. However, the new business environment is not necessarily a happy one for these old spies, says Spotnitz. "You don't know what agenda you're serving and I thought that was really interesting".
In Hunted, someone attempts to murder Sam, and she comes to believe that the killer comes from her team at Byzantium – kickstarting (and she is very adept at kicking) a racy adventure that stretches from Morocco to the wilds of Scotland. On one level she is a slightly implausible character – a sort of female Jason Bourne – but Spotnitz has given Sam an intriguing enough back-story – and George portrays her with enough veiled emotional intensity – to suck you in. And it helps, of course, that Spotnitz is an old hand at this serial television drama game.
Spotnitz – raised on Ian Fleming's James Bond novels – formulated his idea of a spy drama, with his former X-Files star Gillian Anderson in the leading role. "Gillian worked on it for a long time and gave a lot of ideas to the development of the character," says Spotnitz. "But by the time I got the green light she had to drop out.
"So then I was in the position of having to find someone else who could play this role and believe me it was extremely difficult. We went through 200 actresses who put themselves on tape for this. Sam has got a lot of walls up and that can become very dull, and what Melissa brought to the role from the very first audition is the sense that there is somebody behind that wall that you want to know more about."
'Hunted' begins on BBC1 on 4 October
Cinemax Seeks Out the 1% That Matter for "Hunted" Viral
By Michael Andersen
To promote the upcoming premiere of the television drama Hunted, Cinemax took out advertisements on Wall Street promoting the show's fictional company, Byzantium Security International. Visitors to the company's site are encouraged to take a five-part job application that subverts expectations at every turn.
Read the article here
* will be seriously pissed if the show don't have any nudity. I want to see boobies from Melissa and supporting female characters. But trust the Brits to outsource via unknown eastern Europeans.
+++++++++++++++++++++++++++++++++++++++++++++++
Kirsten Dunst Predicts No Real Sex in Lars von Trier's 'Nymphomaniac'
Kirsten Dunst
weighed in on rumors that the sex scenes in
Lars von Trier
's upcoming film 'Nymphomaniac' would be real.
Dunst starred in von Trier's last film, 'Melancholia,' so she is familiar with the director and his style. She predicts that there will be no actual on-screen sex between actors.
"Lars isn't going to make them have sex for real," Dunst told
MTV
, when asked about the rumors. "I don't think he's going to make his actors do that, no."
'Nymphomaniac' star
Shia LaBeouf
has made it clear that he is willing to go all out and do whatever it takes to make the film realistic.
"It is Lars von Trier, making a movie about what he's making. For instance, there's a disclaimer at the top of the script that basically says we're doing it for real. Everything that is illegal, we'll shoot in blurred images. Other than that, everything is happening," LaBeouf told
MTV
.
Dunst, who isn't involved in 'Nymphomaniac,' isn't so sure. "I know Lars," she said. "I mean, if Shia wants to do it Lars won't be like, 'No,' but Lars isn't someone who would be like, 'You have to do that.'"
Alongside LaBeouf, 'Nymphomaniac' also stars
Charlotte Gainsbourg
,
Christian Slater
, and
Stellan Skarsgard
. The film follows the sexual life of Gainsbourg's character over 50 years.
Check out Shia LaBeouf and his 'Lawless' co-star Jessica Chastain discussing 'Nymphomaniac':

* Chastain reaction says it all....



+++++++++++++++++++++++++++++++++++++++++++++++
Pakistani starlet Veena Malik has learnt to have crossed all her limits in her forthcoming music single ' Drama Queen'.
As per sources, the starlet wants to make her debut singing single into a rage. And to grab eyeballs in both India and her nation Pakistan, she has ended up doing these postures on screen, promoting the lesbian act which Veena knows will get an 'Fatwa' issued in her country. Let's hope she gets noticed as it seems difficult for this attention seeking drama queen to get an entry into her own country as the moral police has already loaded their guns to set fire on her.
http://www.youtube.com/user/LollywoodStation
* really gutsy of Veena. Just hoping we will not be reading in papers about her sudden 'disappearance' on visit home to Pakistan. But I trust she ain't dumb enough to ever go back.
+++++++++++++++++++++++++++++++++++++++++++++++

Kylie Minogue : Flower
+++++++++++++++++++++++++++++++++++++++++++++++

Chicago International Film Festival Releases 2012 Schedule
Some of us mark the real beginning of fall by noting the autumnal equinox, a few by some meteorological demarcation, others by simply pointing to the school year's calendar, still others at the moment their fantasy football league dreams were officially dashed.
For us, autumn officially lurched into full swing when we saw people taking ticket orders for Chicago International Film Fest in the main lobby of the River East AMC 21. That means October, and the 48th annual
Chicago International Film Festival
, is right around the corner, kicking off on October 11.
Opening night for the fan-friendly festival kicks off with red carpet appearances by Al Pacino, Christopher Walken and Alan Arkin for the world premiere of
Stand Up Guys
, about mobsters who may have passed their expiration date but may just have one last caper left in the tank.
Back to the Future
director Robert Zemeckis is turning back the clock in a way with,
Flight
, his first live action effort since
Cast Away
, closing out the fest. With Denzel Washington's star power and Steven Spielburg's muscle behind it, this big budget drama won't need a bump from CIFF to get a lot of attention. In between those tent poles will be the festival's centerpiece film,
the Wachowskis' Cloud Atlas
.
As usual, there is plenty to clog up the calendar of even the most casual of film buffs.
Ken Burns goes all Errol Morros on us with
Central Park Five
, about five teenagers wrongfully accused of rape. The unpredictable Leo Carax's wild Cannes smash,
Holy Motors
is a must-see.
Carlos
director Olivier Assayas'
Something in the Air
got an award at Venice and got picked up by IFC at the Toronto International Film Festival. Another film with a Cannes track record is Cristian Mungiu's
După Dealuri (Beyond the hills)
. The exorcism tale was already named Romania's submission for the foreign language film section of the 2013 Oscars. Juan Antonio Bayona's dramatic depiction of the 2004 Indian Ocean tsunami,
The Impossible
, features Naomi Watts and Ewan McGregor and looks visually impressive. The iconically Iranian but increasingly expatriate Abbas Kiarostami takes to Japan for his latest meditative offering,
Like Being in Love
.
And it's not just movies, of course. Viola "Meryl Streep Stole My Oscar" Davis will receive the Career Achievement Award at the Black Perspectives Tribute night on Oct. 22. Joan Allen, Helen Hunt and
The Interrupters
director Steve James are among the luminaries showing up in person for the fest. Seven shorts programs and several panel discussions which are free. Shorts, Features and Documentary subjects
with local connections
are on tap as well. The timely
As Goes Janesville
and
Empire Builder
, from spouse of micro-budget mumblecore maestro Joe Swanberg and erstwhile
Nice Cream entrepreneur
, Kris Swanberg, caught our eye.
But if you're only checking out the known quantities then you are missing the real fun of a film festival. Taking a chance on something completely new, something that may never be on the screen again or may well be the surprise discovery of the festival. Over a hundred films to pick from, a pass through
the Free Festival Guide
is essential.
The Chicago International Film Festival runs from October 11 to 25 at AMC River East, 322 E. Illinois St. Individual tickets go on sale Sept. 24, and many will be gone very quickly. Passes are available from the Festival Store.

+++++++++++++++++++++++++++++++++++++++++++++++
25 Random Things I Learned from

Fifty Shades of Grey

.
Lois Alter Mark Co-founder, StyleSubstanceSoul.com; Flicks for Kids Editor, NickJr.com, BlogHer Voices of the Year "People's Choice" Winner
For better or worse, I have to admit that I devoured the entire
Fifty Shades of Grey
trilogy in less than two weeks. I didn't care that the books aren't particularly well-written and that author E L James tends to favor a dozen or so words which she uses over and over and over again. They were a total escape, and I enjoyed every minute of reading them.
Even more than the book themselves, though, I am fascinated by the whole
Fifty Shades
phenomenon. So when I learned that there was a magazine devoted to the subject, I knew I owed it to our readers to go exploring. Oh, the sacrifices I make for my job.
Unfortunately, you would think we live in the boonies here because I can't tell you how many newsstands I had to hit until I finally found
Fifty Shades of American Women Who Love the Book and Live the Life
on display at a Barnes and Noble. I forked over my $6.99 and, in the name of research, spent the rest of the afternoon rapt in stories like "Release Your Inner Goddess!" "Real-Life Anastasias Tell All" and, my personal favorite, "I Fix Men Like Christian Grey ... I'm a Sex Whisperer." (I just saw the Oscar buzz-worthy
The Sessions
, starring Helen Hunt as a real-life sex surrogate, so this was actually very interesting to me.)
In case you would rather save your $6.99 to apply toward a three-pack of Masque (which you'll have to look up on page 72), I will give you the Cliff Notes version of the magazine which I studied in great detail -- as part of my research, of course.
Here, in no particular order, are 25 Random Things I Learned from
Fifty Shades of American Women ...

1. Sales of rope are up 10% at Lexington Hardware on New York's Upper East Side, where I used to live. I am now avoiding this aisle at my local Ace Hardware because (gagging a little) I really don't want to imagine my neighbors tying each other up.
2. 93% of women surveyed want a spanking NOW. Really? Do that many of you feel that way? I'd like to make it clear NOW -- especially to my husband -- that I am in the 7%.
3. You can follow
@ChristianTGrey
and
@AnaRSteele
on Twitter, along with 60,000 other fans.
4. Speaking of Twitter, author Bret Easton Ellis, a.k.a.
@BretEastonEllis
, is vying for the screenwriting job and has tweeted about the books more than 50 times. Talk about
American Psycho
...
5. Kettlebells can help you achieve Buns of (Anastasia) Steele.
6. A first edition of
Tess of the D'Urbervilles
, which Christian gifted Ana, will set you back $14,000.
7. I scored smack in the middle of the "Which Shade of Grey Are You?" quiz, which means "You'll occasionally flirt with the dark side in bed, but would only tell your closest friends."
8. A Mormon women's book club read
Fifty Shades of Grey
, and ended up discussing whether having an orgasm just from nipple stimulation was really possible.
9. In case you're looking for your own Christian Grey, sex therapist Dr. Stephen Snyder warns that "it would be a serious mistake to get involved with such an emotionally dominating man." Ladies, Christian Grey is not real.
10. Seventeenth century herbalist Nicholas Culpepper found that asparagus promotes "lust in man and woman." Finally -- a way to convince us to eat our vegetables!
11. Fans think Ian Somerhalder and Alexis Bledel would be the perfect Christian and Ana in the movie. Ryan Gosling and Kristen Stewart would not.
12. Virgin Atlantic is now streaming the audio book on cross-country flights. Are they also discreetly providing blankets for twitchy palms?
13. According to one woman who experimented with bondage, "canes are sneaky suckers."
14. The Damson Dene Hotel in Britain's Lake District replaced the Bibles in all 40 guest rooms with
Fifty Shades of Grey
. Surprise! A religious experience indeed!
15. A young female doctor who enjoys being a submissive would be happy "being used as a human coffee table."
16. When it comes down to it, most women would still rather make out.
17. Heed the advice of the woman who learned, "if you're using a tie, you should have safety scissors on hand."
18. Almost half of the men who have read the book would most want to date Kate! Less than 10% said they'd choose Ana. Maybe they were worried about trying to compete with Christian?
19. Dr. Meredith Chivers, in a groundbreaking study, found that women's desire is basically "sexual narcissism."
20. A Kentucky fireman thinks the most unrealistic thing about Christian Grey is "that he can [have sex], then turn around and have sex five minutes later."
21. Sales of Smart Balls are up a whopping 350%. No wonder those women standing at the back of the PTA fundraiser look so happy.
22. Author E L James finds the term "mommy porn," which has been used to describe her books, "disparaging."
23. There is expected to be a
Fifty Shades
"baby boom" this winter. Will Christian and Ana become the new top baby names?
24. The sex toy industry may be the best investment in this economy.
25. Book four is coming...
Fifty Shades is sensual, not sexist: Diana Hayden
An eighth standard dropout who went on to be crowned the most beautiful woman in the world in 1997, Diana Hayden is not just beauty personified; she is a traveller, grooming expert, motivational speaker, philanthropist and most of all an avid reader.
What are you reading these days?
I finished reading Fifty Shades of Grey (all parts). I am currently reading Michael Crichton's techno-thriller Next and I plan to read John Grisham's The Litigators next.
Fifty Shades...has created a rage. Your thoughts on it being called 'sexist' and termed 'mummy porn'
Honestly, I had given up reading romance long back. But the level of sensation that this novel created forced me to pick a copy to quell my curiosity. It is soft porn, yes, but then you should understand that sexuality as a theme is indeed the USP of this book. Though, for me, the first fifty pages of the book were the hardest to get over with. 'She is trembling, gasping etc.' get on to you after a while but when you cross page fifty, the story gains momentum and slowly grips you till the end. I have read the trilogy and I can say that Fifty Shades is sensual but not sexist in any way.
+++++++++++++++++++++++++++++++++++++++++++++++
Dirty Old Man Raps Dirty
If the idea of watching a guy who is beyond old enough to be your grandpa rap about how much the ladies love getting with him makes you a touch uneasy, this is probably also NSFMH (Not Safe For Mental Health). Otherwise, enjoy!
The one and only Kwayzar, is at it again, with his first hit single "I Can Still Do It" Coming out of Southern California, Kwayzar is 83 and still driving the girls crazy. He's got the internet going wild. Holla at a playa.
Follow @KwayzarTheSeer
Like!
www.facebook.com/KwayzarTheSeer
iTunes: Kwayzar
Blog:
kwayzar.blogspot.com
Beat produced by Scotty Chevelle @YeeItsScotty
Filmed and edited by Wherethesunsetsets
Starring Kwayzar, the world's only and oldest cyber rapper
Film model :
Crystal Moxy
+++++++++++++++++++++++++++++++++++++++++++++++
Not much diversity among this year's Emmy honorees
Sofia Vergara was one of the few non-caucasians nominated.
You had to appreciate most of the winners at Sunday's Emmy Awards. Their acceptance speeches were among the most entertaining I've ever seen on an awards show.
Whether it was Julia Louis-Dreyfus "accidentally" reading Amy Poehler's acceptance speech, or Jon Stewart fighting off Stephen Colbert and Jimmy Fallon to get to the stage, or Aaron Paul's "are you kidding me" enthusiasm after winning (my favorite moment of the night), almost all of the winners brought something different to the podium.


But there was one thing that every winner — yes,
every
winner — had in common.
They were white.
Sixteen acting categories, 16 white winners.
Perhaps more glaring was the dearth of non-white nominees — only eight among 99 contenders in the acting categories (and only five among the 75 in the categories awarded Sunday night).
Among the 36 nominees in the lead categories (for drama, comedy and miniseries/movie), there were just
two
minorities. And both of those — Don Cheadle in the Showtime comedy "House of Lies" and Idris Elba in the BBC miniseries "Luther" — came in shows most people have never seen, or even heard of.
What is this, 1954?
I'm not suggesting Emmy voters are racist. Award shows should be colorblind; the best performances should be honored, regardless of what the actors look like or where they're from.
And really, nobody can gripe too much about any of Sunday's winners (except for maybe Jon Cryer ... even
he
couldn't believe he won).
But when the only noteworthy moment involving a minority during a three-hour broadcast was Tracy Morgan pretending to pass out onstage (or the equally unfunny bit in which he forced host Jimmy Kimmel's parents to leave the theater), you've got a problem.
Or, at the very least, an alarming trend.

Maybe the reason so few minorities were nominated this year is there were so few minorities to choose from. It's not that blacks and Latinos and Asians aren't good actors; it's that there are few great roles being written for them.

Name an iconic minority character on television right now. You'd be hard-pressed to come up with more than a few.

Sofia Vergara ("Modern Family") and Giancarlo Esposito ("Breaking Bad") are two of the best, and both were deservedly nominated for supporting actor Emmys this year. But they don't have a whole lot of company.

Watching Sherman Hemsley as George Jefferson during the "In Memoriam" segment Sunday, on a night when no minorities were victorious and few were nominated, was a striking reminder of how few great minority characters there are on TV these days.

It probably doesn't help that most of the directors and writers seem to be white, at least judging by those honored at the Emmys Sunday. Again, no minorities among the winners.

Could it be that network executives don't think Americans will watch shows with strong minority characters?

Or are the writers unwilling or unable to create these characters in the first place?

Unfortunately, this is nothing new.

A 2004 list compiled by Bravo of the greatest TV characters of all time featured just three minorities in the top 50: Hemsley as George Jefferson at No. 16; Redd Foxx as Fred Sanford at No. 40; and Bill Cosby as Cliff Huxtable at No. 44.

The Emmys have traditionally not been kind to black actors in the major categories. Before Cheadle, the last black actor and actress nominated for lead role in a comedy was Bernie Mac in 2003 for "The Bernie Mac Show" and Phylicia Rashad in 1986 for "The Cosby Show." The last black lead comedy winners were Robert Guillaume for "Benson" in 1985 and Isabel Sanford for "The Jeffersons" in 1981.

The recent Emmy history is even worse for blacks in the lead drama categories. Andre Braugher is the last nominee ("Gideon's Crossing," 2001) and winner ("Homicide: Life on the Street," 1998). A black actress has never won lead in a drama series and has not been nominated since Cicely Tyson in 1995 for "Sweet Justice."

But again, can we really blame the Emmy voters when there seem to be so few roles of note for minorities in the first place?

Maybe we can. Because on the rare occasion when there is a series with multiple strong, well-written minority characters, the Emmys seem not to notice.

At least that was the case with HBO's "The Wire," which received a grand total of two nominations in five seasons — neither for acting. The critically acclaimed show, sometimes called the greatest of all time, was never nominated for best drama. That might be the biggest Emmy crime in a long history of dubious decisions.

Five years after failing to recognize "The Wire," Emmy voters still get a lot wrong, but they also get a lot right, as evidenced by "Homeland's" domination Sunday. I've never seen the show, but my colleagues who have rave about it. Kudos to voters for embracing a new show among the usual suspects.

Let's just hope that future Emmy Awards come with a little more variety among the winners.

* My dad - God rest his assholic racist soul - switched off the telly every time The Jeffersons comes on or if he sees a black character in suit. Signs of minorities success or behaving too freely with white woman on shows or news scares him. He will tell you 'those m***keys are too lazy for proper work'. 'Bullshit propaganda by the northerners'. Scared of the changes that bound to happen. Like my blessed mom used to say and it's the truth for everyone : Accept the change, flow with it and adapt to it. If you resist, the change will be shoved down your throat either you liked it or not! But equally worse in some ways to my old man racism is Hollywood treatment and portrayal of minorities on-screen. There is no real meat to the bones. Just cosmetics. The blacks and browns are there to offer support to the whites. Can't blame the writers or producers all the time. The Americans are pretty racist in their viewing choices. Ratings dwindle when the lead is non-white.

The white folks just don't bother giving it a glance i

f it's a minority flavored series. Hollywood goes all out to promote diversity but at end of the day money comes first. We can blame it on recession for increased racial and bigoted behavior but it'll be akin to giving out a free pass. Fuck Emmy awards! The Wire was the greatest show of the last decade. But the dumb asses behind the Emmys just couldn't give a fuck about it. A win in best drama category would have done wonders to pull in viewers and push up the ratings. Why I'm still bitching about awards...I don't give a shit anymore about Oscars or other stupid self-masturbatory accolades showbiz loves to indulge in. The acceptance speech alone makes me want to go up on the stage and beat the living shit out of the phoneys

.

By the way Gwyneth Paltrow is on the top of my list.
+++++++++++++++++++++++++++++++++++++++++++++++
Katie McGrath
[Merlin Season 5 promotional photos]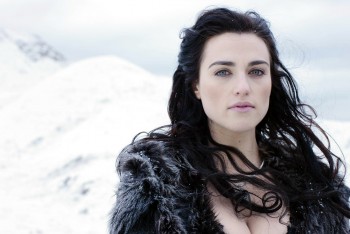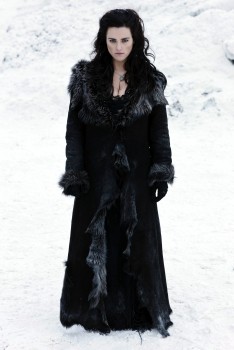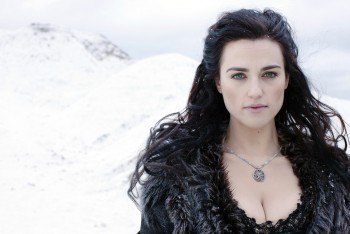 +++++++++++++++++++++++++++++++++++++++++++++++
Tom Hopper signs onto Michael Bay's new pirate series "

BLACK SAILS

"
It's official: British actor Tom Hopper is officially a pirate on the new Starz original series "Black Sails." This is important for a number of different reasons. For one, Starz is the first network to move forward with a pirate series, as a number of different pirate series have already been purchased by networks and are stuck in development. It also means
another Michael Bay
ship series is getting a green light, as TNT recently ordered a pilot of a series he is executive producing titled "The Last Ship." And third, it means pirate fans should get excited, because a hopefully well-made pirate series is probably coming to television.
Adding on a Cast
Tom Hopper is the first cast member to sign on to the "Black Sails" franchise and he will be playing first mate Billy Bones aboard the pirate ship. However, there are many other lead roles that need to be filled and anticipation will be rising about who may join up on the show. With the attention that "Black Sails" has been receiving recently, it wouldn't be surprising if it were a very well-known, name actor who joins the cast, which will draw more viewers to the series premiere and beyond.
More Bay
Michael Bay has had numerous successful films and a number of television series that have made studios and networks a lot of money with a lot of following. However, he now seems to be doing projects that are different from any he has done in the past. They appear to be higher concept and more restrained budgets, showing the
Michael Bay
may be on the rise over the next few years in terms of critical acclaim. With his directing and producing skill, fans should be excited about what will be produced.
Pirates!
As Pirates of the Caribbean numbers and other pirate movies have shown, people love stories about pirates. Sure, there have been some pirate film flops, but most have been successes, even though there haven't been a lot of pirate movies made outside of the "Pirates of the Caribbean" franchise. According to the Huffington Post, a pirate series has never really been tackled by anyone and as each episode will be an hour, the first season figures to be
eight hour-long episodes
about pirates, which is huge for pirate fans everywhere.
Sweet Ships, Man
One of the coolest things about pirate films and pirate lore are the gothic, luxurious ships. With backing from
Michael Bay's Platinum Dunes
production company, the series will spare no expense at making the coolest pirate ships in Hollywood. From elaborate sets to lavish accessories, "Sails" looks to take it up a notch with a mix of Hollywood glamor and historical accurateness.
Sea Monsters and the Like
As pirates existed in the real world, yet with the hint of fantasy around them at all times, the chances of seeing sea monsters and other fantastical, mythical characters from the high seas is a good one. This means a "Game of Thrones"-style will suddenly be moving to the open ocean, which is yet another world people can't seem to get enough of.
As read on Collider, while Starz has been known for its shows "Spartacus" and "Boss," and is helmed by
Chris Albrecht
, who was the head of HBO when they did "The Sopranos" and "The Wire," among other incredible series. This means the show has a good chance at being one of the better series on television when it actually airs in 2014. Until then, all fans can do is wait and speculate as to what pirates will look like on the small screen.
+++++++++++++++++++++++++++++++++++++++++++++++

The Reason Why Paul Verhoeven's 'Crusade' Failed? He Talked Too Much
Arnold Schwarzenegger
was supposed to reunite with his
Total Recall
director
,
Paul Verhoeven
, to shoot a movie titled
Crusade
back in 1993, but the plug got pulled by the
production company
, Carolco
Pictures
.
Describe as part
Spartacus
and part
Conan
,
Crusade
would star Schwarzenegger as a rogue named Hagen who was caught up in the war between Christian and Muslim nations.
The movie
would paint the Christian nations and
the Pope
in a negative
light
. Unfortunately, it was not meant to be.
In the latest issue of
Empire
, Schwarzenegger revealed what went wrong.
In the final meeting with the people who write the checks, Verhoeven was asked if he can guarantee that the movie can be made within the $100 million budget and not have it balloon to $130 million, this is what he told the studio,
"What do you mean, guarantees? There's no such thing as guarantees!... (longish rant about having no control over God) … How can I give you a guarantee? This is ludicrous!"
Being in the same room as Verhoeven, Schwarzenegger tried to salvage the situation as best as he could but to no avail.
"I kept kicking him under the table and trying to tell him to shut up while we're ahead. But he just wouldn't, and that was it. That was the end of that movie," Schwarzenegger said.
Obviously, Schwarzenegger is having a little fun at the expense of his former collaborator. True be told, Carolco Pictures was
on shaky financial ground
at that time, so cost overruns were a serious concern for the studio.
Carolco's worst fear was realized two years later when
Cutthroat Island
bombed at the box office and the studio had to file for
bankruptcy
.
+++++++++++++++++++++++++++++++++++++++++++++++
University students pose nude for classes
The classroom is filled to capacity. Trivial murmurs invade the air as students gush about routine activities. Suddenly, the room falls silent when you appear perched above your peers — naked.
This may be a nightmare for many, but for graphic design junior
Aubra Tidwell
, it's a regular Tuesday.
Tidwell currently serves as an art model for the LSU College of Art and Design, where she poses twice a week for a beginning drawing and an advanced sculpture class. She is one of three to five full-time models hired every semester.
Tidwell said she learned about the position after taking a figure drawing class her freshman year. After learning models were paid $12 to $15 an hour, she said she figured it to be an easy job.
The boundary-pushing element of posing nude intrigued her, she said, and she was willing to do so in the name of art.
"I like to do things that kind of take me out of my comfort zone," Tidwell said. "It keeps everything exciting."
But excitement slowly transformed into apprehension as her first modeling session drew near.
Tidwell said feelings of anxiety, worry and self-consciousness rushed through her head before she entered the classroom to pose. She said she imagined herself wanting to "chicken out" and bolt from the room.
However, Tidwell said all her fears were cast aside when she finally took her position on stage for the first time.
"I walked up to the stage and ripped my dress off like it was a band-aid," she said.
Her previous anxiety seemed absurd since she almost immediately felt at ease when posing, she said. The teacher referred to her objectively, as if she was a piece of art rather than a person posing nude.
"They're all looking at you really analytically but not judging you," she said.
Tidwell described her first modeling experience as exhilarating and empowering. While she understands why some people may be uncomfortable with nudity, she said it's silly to treat it as offensive or obscene.
"It's the human body," she said. "We all have more or less of the same thing going on,"
Tidwell said her parents and female friends are supportive of her decision to become a nude model, but her grandparents and male friends are not as approving. She said she occasionally receives weird looks when telling friends about her job.
Luke Bernard, international studies freshman, encountered similar reactions when he served as a nude model last spring. Although Bernard's parents eventually warmed up to idea of him posing nude, he said he refused to tell one set of grandparents since he expected them to equate the job to stripping.
Bernard said the concept of nudity is desexualized in art modeling. He said artists are only drawing the human form and regard it as such.
He said he understands why being naked in front of strangers could be awkward, but he found the experience to be introspective.
"Clothes say a lot about us," he said. "Without clothes, someone is seeing you for you."
Being a nude model gave Bernard the ability to laugh at himself in even the most awkward of social situations.
On certain days when Bernard felt energetic, he said he would try and entertain the class while posing by mimicking Roman statues or reading his Kindle on stage.
"I'd have my arms stretched like I was holding a spear, which was terrible because I had to hold for three minutes," he said.
Bernard said he was fascinated by each student's interpretation of him and was rarely offended by a drawing.
Tidwell said she doubts she will get offended by anyone's drawing, but she does remember the model from her freshman class saying things like, "You made my butt look big."
Alex Biglan, graphic design junior, said he was mostly unphased by the nude model when he took a drawing class. He said there was an initial awkwardness, but everyone quickly learns, as art students, it is something they have to do.
"We're always drawing things and shapes and looking at form and line. We're really taking the object as a whole, but looking closely in at detail," Biglan said. "It's not sexual it all. It's just drawing [a] figure or form."
+++++++++++++++++++++++++++++++++++++++++++++++
Is the Internet Really Making Us Dumber?
by Hilmar Schmundt
Many scholars and critics warn that TV and the Internet are dumbing us down. But, if that's true, why are children around the world performing better on IQ tests? Are we actually getting smarter, or are we merely thinking in different ways?
Vincent is sitting on the couch and watching a vacation video when he suddenly poses two questions to his parents: "Why is space endless? And what was there before the Big Bang?"
Without waiting for an answer, Vincent jumps up to turn his attention to a different topic: his new red rubber boots with pictures from the animated film series "Cars." "I want a puddle!" Vincent shrieks, dancing around the room in excitement. "Then I can jump in it and splash you!"

Vincent T. is 4 years old. Two years ago, he was having problems at his day care center, where he was throwing sand and hitting other children. Was he disturbed? Did he suffer from attention deficit hyperactivity disorder (ADHD) or perhaps even Asperger's syndrome? Concerned, his parents had two-and-a-half-year-old Vincent examined by a psychologist. The finding: Vincent had an IQ of 133.

That means Vincent is gifted. At just two years old, he taught himself the alphabet. Being bored in his toddler playgroup led him to break out in tears every morning. Since he started at a preschool with a reading corner, though, things have been fine. His parents have registered Vincent to start school next year, a year earlier than the usual starting age in Germany.

Children like Vincent -- little superbrains who devour stories of Winnie-the-Pooh and reports on the Mars rover Curiosity with equal enthusiasm -- are increasingly common. Just this April, the British branch of high-IQ society Mensa admitted 4-year-old Heidi Hankins to its ranks. By definition, the average IQ is 100; above 130 is considered gifted. Heidi's is 159.

And Heidi is not even Mensa's youngest member. In 2009, the society inducted little Elise Tan Roberts of London with an IQ of 156. Elise could spell her name, list 35 world capitals and discuss various types of triangles. At the time, she was 2 years old.

This obsession with numbers is not without its controversies. "IQ tests are not yet reliable at such a young age," says Tanja Baudson, a psychologist at the University of Trier, in southwestern Germany, who specializes in research on the intellectually gifted. Up until puberty, she says, those IQ levels may develop very differently for Vincent, Heidi and Elise.

A Mind-Boggling Trend
Still, the three children provide an example of a global trend widely acknowledged by specialists in this field: From one generation to the next, children are performing better on IQ tests. In Germany, scores increase by about 3 IQ points each decade. In fact, the tests have to be adjusted every few years to keep up. The test currently used for children is called the WISC-IV. A person claiming to have an IQ of 130 needs to specify which test generated that result: WISC-III? WISC-IV?

The astonishing upward trend in IQ levels is known as the "Flynn effect," named after American political scientist James Flynn, who is now in his late seventies and lives in New Zealand. The emeritus professor with a full white beard published a new book this month, "Are We Getting Smarter? Rising IQ in the Twenty-First Century," in which he seeks to elucidate this phenomenon.

In the book, Flynn offers a level-headed analysis of the limits and possibilities of intelligence tests. Germany falls in the middle of the Flynn effect phenomenon, with an annual increase of 0.35 IQ points, while countries such as Brazil and Turkey are catching up nearly twice as fast. China has long been playing in the top league, with an average IQ of 105.

Developing countries such as Kenya are also making gains. Saudi Arabia, on the other hand, is making less progress -- Flynn surmises this is because being subsidized by petrodollars provides little motivation for learning.

Such findings refute the claims of those who warn that humanity is getting dumber. We're "amusing ourselves to death," American media theorist and critic Neil Postman argued in a 1985 book of the same name. Postman blamed television for a decline in cognitive skills. Since then, however, the average IQ in the US has risen by nearly 10 points.

"Digitale Demenz" ("Digital Dementia") is the title of a current best-seller by German psychiatrist Manfred Spitzer of the Ulm University Hospital. "Avoid digital media," Spitzer advises. "As shown here many times over, they truly do make us fat, dumb, aggressive, lonely, sick and unhappy." The provocative psychiatrist compares teaching children to use online media to serving them beer, and providing computers in elementary schools to heroin dealers getting their users hooked. However, in his book, Spitzer only presents the studies that fit with his theory of decline, and prefers to carry out his rants in less discriminating forms of media, such as television and Germany's mass-circulation tabloid Bild, where he makes such bold statements as: "We already have digital dementia."

Spitzer says the term "digital dementia" originated with Korean scientists. More likely, though, it simply comes from a survey one web portal conducted five years ago among its users, who indicated among other things that they were hardly able to remember telephone numbers anymore.

Additionally, Spitzer previously made many of the same claims verbatim in his 2005 book "Vorsicht Bildschirm!" ("Caution, Screen!") Since then, the average German IQ has risen by about 2 points.

New Ways of Thinking
Around 1900, there was a similar fashion for hysterical warnings of "nervous disorders" and the weakening of the brain supposedly triggered by technological advances. It was in this environment that a Parisian researcher developed the first intelligence test in 1905.

Then, exactly 100 years ago, Hamburg-based psychologist William Stern invented the "intelligence quotient," or IQ. In the fall of 1917, with Europe at war, Stern received an assignment to select 1,000 out of 20,000 Hamburg children for advanced lessons at school. The researcher chose not to rely on IQ scores but, rather, to conduct intensive observation of the students in the classroom -- he knew the limits of his own tests.
The informative value of IQ tests has been debated ever since their invention. Stanford psychologist Lewis Terman, for example, followed a group of 1,500 gifted children over several decades. The majority of them did not grow up to be new Einsteins, but rather led entirely normal lives and did not even perform above average in their professional lives. It turns out that self-confidence and perserverance, as well as the way a person is raised, have just as important an effect as IQ does.

The fact that people are scoring progressively better on IQ tests, Flynn says, doesn't represent better cognitive skills so much as it expresses a modern, scientifically influenced way of thinking that can better take hypothetical and abstract situations into account. "In pre-modern societies, people thought in a more practical and concrete way," the researcher explains. In his book, he provides an anecdote to illustrate this point. As a child, he writes, he once asked his father: "But what if your skin turned black?" He just answered: "That is the dumbest thing you have ever said -- who has ever heard of anyone's skin turning black?"
This is the only way to explain the fact that the average IQ in Kenya is just 72 -- but is increasing by an enormous one point per year. "If I conduct an IQ test and ask a shepherd, 'What connects a lion and a lamb?' he might say, 'The lion eats the lamb,'" Flynn says. "The correct answer on the test, though, is: 'Both are mammals.'"

Thinking is "plastic" and adapts to the environment, Flynn adds. From generation to generation, children find it easier to organize symbols, create categories and think abstractly.

Flynn thus calls for "sociological imagination" when it comes to interpreting data on human intelligence. In many countries, for example, girls have caught up with boys in IQ tests -- an effect of being treated equally.

And African-Americans score worse than white Americans only when they grew up under difficult circumstances. For example, no difference was found among the children of black US soldiers living in Germany.

The Generational Divide
In the 1990s, it seemed like the Flynn effect was gradually coming to a standstill, prompting questions about whether a maximum level had perhaps been reached. But, to his amazement, Flynn is now discovering that the trend has started up again.

One thing stands out, though: While young test subjects are particularly good at solving visual and logical tasks quickly, their vocabulary is increasing only minimally -- unlike that of their parents.

"Linguistically, the generations are growing apart," Flynn states. "Young people can still understand their parents, but they can no longer mimic their style of speech. That was different in the past." One possible reason for the change is that today's young people read and write many short messages on Facebook and on their cell phones, but they rarely immerse themselves in books anymore.

Flynn says this is a pity -- but no reason to panic. What some have taken for "digital dementia," he explains, is ultimately just children and young people adapting to a world that is faster-paced and strongly influenced by digital media.

For personal reasons, Flynn is far more concerned about an entirely different phenomenon: Everyone's IQ test scores start to slip with advancing age -- and the more intelligent they are to begin with, the faster their results drop. The only thing that can apparently counteract this trend is exercising the brain -- including with the help of modern media.

Last week, a working group under Osvaldo Almeida, an Australian professor of geriatric psychiatry at the University of Western Australia, in Perth, released the results of a long-term study of over 5,500 seniors. The finding: Study participants who used computers had over 30 percent less risk of developing dementia.


Translated from the German by Ella Ornstein

+++++++++++++++++++++++++++++++++++++++++++++++
The porn industry on the verge of collapse. The Reasons Are Pretty Simple to Grasp.
The real porn stars are sinking into oblivion. Find out why the porn industry is on the verge of collapse.

The cult of porn stars is dead

Making films is considered an industry. There are workers, producers, cameramen, studios and trademarks. As in Hollywood, attempts have been made to establish the cult of superstars that is easier to sell than a film itself.

Stars are people who breathe life into films and sell them well. But the porn world has a lot of specifics. It is limited to a particular audience. Pornography isn't shown on the silver screen, but it's released on DVDs. People quickly get tired of seeing the same faces, and new limits always have to be set. Anyone can make a porn film and release it to the public.

The market is flooded and people are fed up with everything. All the specifics indicate the downfall of pornography as an industry. Stars like Jenna Jameson [pictured] and others are gone because the conditions for their success no longer exist.

When a person goes from acting in a film to performing with her vagina, it makes no difference whose vagina it is as long as it is tireless. Pornography is present everywhere, which makes it uninteresting.

Nobody buys DVDs, but they steal them, or said more nicely, download them. Pornography is limited to sex and it is a very versatile skill, but it's nothing more than sex. Actors and actresses are the same, vaginas are vaginas and penises are penises. This or that position, we all are familiar with the classic scenario.

In reality, anyone can make a porn film. They need a camera (which everyone has on their mobile phone), actors and actresses and a scenario.

You can be an actor, while your girlfriend is your actress. The scenario is simple; you just have intercourse. You upload it on any kind of website displaying such videos and you will have higher ratings than many porn films.

The other possibility is to have a stroll through the city and offer a pile of money to the first beauty you see in return for making an amateur porn film with you. After ten smacks and a higher bid, you will quickly find the appropriate candidate, especially if you aren't filming her face.

If you have a slightly more professional camera, the quality of a video will therefore be better – thus, you make a film with minimum costs and release it to regular clients who are willing to pay for it. These are probably older clientele who dislike modern technology, but they do have DVD players.

Who will succeed and who will fail?

There are several companies that try to make high-quality porn, which means that they are trying to show a scenario, lighting, music and a high-quality team.

These are giants, such as Wicked Pictures, or enthusiasts who want to turn porn films into art works charged with eroticism. They both complain. The first complain primarily because of piracy, and the second complain because their quality goes unnoticed and viewers have an underdeveloped taste.

Subgenres are particularly successful because of using disadvantages and taking advantages into consideration. Individuals who have only started filming, the series of scenes with unknown actors and actresses, and one or two actors that are suitably gifted. There is no camera crew, or it consists of three people.

Fees are minimal and paid under the pretext of the reality of situation, while films are sold in series with different interesting titles. Students drive around in search for hot chicks that would get laid in front of a camera for a handful of dollars, black women with the best butts, housewives, mothers and teenagers.

A scene after a scene of fresh flesh with emphasis on the essential. Sex. And that's all men as the main clientele actually want. To watch again and again new and fresh flesh that enjoys sex and is easily accessible.
+++++++++++++++++++++++++++++++++++++++++++++++