* bad news first. Katharine Isabelle is still a nudity dodger. Thought she will be comfortable enough with female directors to bare a breast or butt. Nada.
Katharine's non-nude streak continues, but considering she spends several scenes dressed in a corset, thigh-highs, and/or a latex apron, there's still plenty to feast your eyes on here.
+++++++++++++++++++++++++++++++++++++++++++++++
Impressive, Stylized Trailer For Park Chan-Wook's 'Stoker' Starring Nicole Kidman and Mia Wasikowska
As much as we're excited that

Fox Searchlight

made

a last minute blitz

to release "

Hitchcock

" into theaters for the award season, we kinda wish it was

Park Chan-Wook

's "

Stoker

" instead. Last week

brought us a tease

, but the full length trailer is here and it's stunning, stylized and impressive stuff, no less than we'd expect from the helmer behind "

Oldboy

" and the Vengeance trilogy.

Everyone is firing on all cylinders here in the story that follows India (

Mia Wasikowska

), whose enigmatic and estranged uncle (

Matthew Goode

) returns to the family after the death of the girl's father, and takes up with her mother (

Nicole Kidman

). People, however, start to go missing in her hometown at the same time, and she soon discovers that her uncle may be the cause. Kidman looks ferociously great as the bad mommy, while Wasikowska is solid as usual. But the real surprise? Goode. The actor has been waiting for a breakout part, and after earning some notices for "

Burning Man

," this wickedly dark turn looks like one he's knocking well out of the park.

Heightened by Park's trademark visual style (several scenes here are screengrab worthy), and an undeniable Hitchockian flavor, "Stoker" is looking very, very good. The movie lands on March 1, 2013. Watch below.

* danger of body-double still lurks with cross-editing in the shower scene. A brief breasts shot of Mia. We shouldn't expect nothing more as her hand will be covering the crotch. The rating works against it too.

+++++++++++++++++++++++++++++++++++++++++++++++

Upcoming Movies with Possible Nudity

+++++++++++++++++++++++++++++++++++++++++++++++

Harry Potter star Emma Watson would consider sex and bondage in Fifty Shades Of Grey movie

Star would entertain idea if it was an 'interesting' story

The Harry Potter star's name has been floated as a possible candidate to play Anastasia Steele in the raunchy tale of bondage and domination.

And Emma, best known for playing bookworm Hermione in the Potter films, said she had not been offered the role so far, but would entertain the idea if she found it to be an "interesting story".




Emma, 22, is aware the books were "quite raunchy" but has yet to read them.

The books, created by author Erika Leonard under the name EL James, have been an international hit, smashing sales records after first being published earlier this year.

Emma said of the Fifty Shades suggestions: "The thing is I haven't read any of the book because I haven't read a script so it's quite difficult to know what I'm turning down potentially but I hear it's quite raunchy.




"I mean if there's interesting character development and there's an interesting story then I would consider it - but I haven't been offered anything."




Emma got a taste of rauchiness donning a corset and poledancing for new movie The Perks Of Being A Wallflower.




But she says she refuses to watch segments of the film - especially the kissing scenes.

She said: "It's really funny because when I watch the film back, there are a few things I can't watch. I can't watch the kissing scenes.




"I told the director (Stephen Chbosky) that I have just come from playing Hermione Granger and you are expecting me to dance and putting me in corsets, and it's difficult."

* It appears the producers are about to make an approach. Emma is well-off thanks to Harry Potter but a slice of box-office gross will surely tempt her to walk into nudieland.


The (Second) Best

Alison Brie

GIF Of All-Time (And The Morning Links)Community

returns in less than a month, giving me a perfectly valid reason to use the GIF below, a sequel to

its sister

, which comes courtesy of the chimp we all hail to,

Christmas Ape

. The dude in the background is angrily muttering to himself, "My cup's bigger."

+++++++++++++++++++++++++++++++++++++++++++++++

'Girls' Cast Teases 'Crazy Antics' In Season Two

MTV News catches up with Lena Dunham, Allison Williams and Zosia Mamet to talk about new season, starting in January.

If you thought last season of HBO's buzzworthy new comedy

"Girls"

was memorable, get ready for the ante to be upped for season two. The Emmy-nominated series returns in January, but filming is already well under way and MTV News was able to get a few teases for what to expect from the "Girls" themselves: Writer/director/star Lena Dunham, Allison Williams and Zosia Mamet.

"I don't want to give anything away because it's too good," Williams told us at Sunday's star-studded HBO Emmy soiree. "It's not even one of those plot-heavy shows, it's just those little nuances I don't want to spoil. You get to know us each a lot better and that's not to say you didn't get to know us in season one, but it's just the nature of a show that's character-driven, you get to delve into their brains, you get to see more of their families, who made them who they are today, and of course there are some crazy antics," she promised. "I'm picturing a couple costume pieces in particular. Keep an eye out, when you see it you'll be like, 'Oh, I know what she was talking about.' "

Our big question for Mamet was whether her character's big sexual awakening last season will continue Shoshanna's sexpedition.

"She gets into a lot of interesting [situations] and has a bit of a growth spurt I think," Mamet said with a smile. "I'll let you guys decide. You have to stay tuned, but I will say, at the end of the day, Shoshanna is still always a lady."

Finally, we asked Dunham to give us some scoop about a few handsome guest stars. "Patrick Wilson is amazing and so ugly it's so problematic how ugly Patrick Wilson is," she joked. "I know it's sort of a clammy joke but what can you say about Patrick Wilson? And he's an amazing actor. He does something really amazing on the show that I'm really excited for people to see, and I learned a lot as an actor from the time that I spent with him."

Dunham promised that the second season will not disappoint in delivering serious eye candy.

"There is the cutest assemblage of boys on the show this season, in addition to our regulars. [Donald] Glover and Patrick are who have been revealed, and there are some other surprises who I think are equally delicious."

And what about the return of

scene-stealer Jorma Taccone

?

"The fans will not allow Jorma, they will not allow Booth Jonathan to remain buried."

+++++++++++++++++++++++++++++++++++++++++++++++

pretty Filipino-Australian actress Anne Curtis in upcoming "A Secret Affair". There shouldn't be any real nudity but at least Anne is really up for love-making scenes. Filipinos flicks are crammed with Catholic-guilt nonsense when it comes to sexual behavior and infidelities. But instead of venting it through action (graphic sex and nudity like the Italians or Spanish-languaged movies), it's all talk and talk and talk.Andi Eigenmann, Derek Ramsay and Anne Curtis in an intriguing love triangle story. A Secret Affair, in cinemas October 2012.
Directed by Nuel Naval
Produced by Viva Films
Screenplay by Mel Mendoza - Del Rosario

Anne Curtis Bikini Malfunction Nip

Still looking for the controversial video of Anne Curtis' wardrobe malfunction after seen the nippy photo? Well, it is finally here thanks to a cellphone cameraman. The story is Anne Curtis accidentally exposed her right breast during the opening number dance segment with "Babe, I Love You" co-star Sam Milby while taping their next episode of musical variety show ASAP XV in Boracay last Sunday.Why the sudden interest in Anne? She

will

reportedly do a topless scene among others in American indie thriller Blood Ransom (2013). Her role of Crystal spend much of the time seducing and bedding the lead character. The movie is very much filmed in True Blood-ish style.The film revolves around Jeremiah (played by Alexander Doetsch), a Filipino immigrant who is hiding in the United States. He is forced to plot the kidnapping of Crystal (Anne Curtis), his American boss's beautiful young girlfriend. Jeremiah's plan goes wrong when his accomplices botch up the plan.
Roman, Jeremiah's boss, then assigns his psycho hit man Bill to hunt down the kidnappers.
Crystal refuses to return to her boyfriend Roman, prompting Jeremiah to take care of her. The two fugitives begin a dangerous love affair on the run.
With the hit man deep in pursuit and murdering anyone who crosses his path, Jeremiah and Crystal should stay ahead of the game.
Little do they know that a burning secret could threaten Crystal and Jeremiah's love for each other.

* Filipino actors especially of the vag kind are welcomed in Hollywood for their ability to speak Americanized English and easy presence in front of the cam. Only the nudity barrier is an issue. Sure there have been smattering of A-list actresses nude in B-grade US-flicks. Models posing nude in Japanese mag or even becoming AV-performer. But in general the local and popular artists choose to stay home rather than doing something they'll regret later.

+++++++++++++++++++++++++++++++++++++++++++++++

So, Sherlyn Chopra Will Be The First Indian Woman To Pose Nude In Playboy?
Indian actress Sherlyn Chopra was all the buzz a few weeks ago. She pranced around the Playboy mansion in nothing but her birthday suit, and in defiance of Indian laws banning porn, announced her sense of accomplishment as the first Indian woman to appear in Playboy Magazine.

Gayatri Bajpai, Senior Web Producer of Schema Magazine, the sharp and witty Diana Nguyen and Jen Wang of Disgrasian.com and the preeminent Asian American women's magazine Asiance, got together (online) for an off the cuff exchange over the merits of Sherlyn Chopra's upcoming display of assets.

In response to Michelle da Silva's article that asked why should we care? The first thing we asked them was whether Chopra's future appearance in Playboy was worthy of all the media attention it received.

For the sake of authenticity, we've left most of the IM-spelling intact.
Gayatri Bajpai: Notice the 'dirty wishes' in her twitter blurb. frankly, I think a lot of bollywood starlets are making an effort to go that way.
Diana Nguyen: it's true. i just checked out the bathtub twitpics of
Poonam Pandey
Jen Wang: I think firsts are always newsworthy.
DN: Agreed with Jen on "firsts."
GB: i think it was newsworthy partly because we are in the west and for us, this is a blip in what we see as largely traditional, conservative history
Asiance Magazine: hahah yeah she's followed by mostly AA
JW: How you feel about them is another thing, and that's why we're here, right?
GB: That's what I was trying to say in my long-winded way
AM: Exactly
GB: what I find interesting is how she's owning it enthusiastically. On kind of a personal fascination level I think it takes guts...despite the monetary benefits for her
DN: I feel like there was a lot of discussion spawned by Playboy's acknowledgment of this "first." The way they are kind of thrusting her out there as an exotic.
GB: definitely
JW: I remember when I wrote about Liu Wen as the
1st Asian model for Estee Lauder
, and some dude wrote back with a comment that was like, "GIRLS, why are you blogging about this? Models are too skinny blah blah blah..." And I was like, well, there will be a significant cultural impact. It might not be PC and feminist, but watch.
GB: anyone know about the history of playboy re: non-white women? Especially Asian (other than Indian)?
JW: Wikipedia'ing now...
DN: me too!
DN: first Black woman in 1971
GB: yeah, context is SO important
JW:
China Lee
, 1964!
JW: That seems rather early.
GB: wow
JW: My god though, that name, "China Lee." Is that for real???
AM: Playboy could also be trying to appeal to this market now
GB: India's eons behind her Asian counterparts lol
AM: Indian Americans
AM: South Asians
JW: Yeah, but India's gonna take over everything and make up for lost time. :)
consume a helluva lot of porn
GB: Minor legal issues aside
JW: It's a numbers game after all!
GB: Totally
GB: And if there's anything Indians know a bit about, but won't talk about, it's sexytime, as the numbers tell
AM: Especially with all the recent research reports lol
JW: So China Lee, first Playboy Playmate of the Month, 1964, was born Margaret Lee. I mean, of course she was. And get this: "According to her Playmate profile, her name is pronounced "chee-na" to rhyme with "Tina"." WHAT?
DN: Oh dear god. I wonder at what point she changed her name...
JW: Diana, your Playboy Playmate name would have to be "'Nam Nguyen."
GB: She's in playboy, can't she even get herself a DIGNIFIED NAME??
DN: like "Oriental Lee"
GB: lololol
AM: The article is prob full of generalizations and racism as well. We should should get a copy and compare
GM: I have a feeling this article's going to be peppered with disclaimers
DN: 'Nam Nguyen' sounds like a restaurant or sauce.
JW: Exactly. Aren't Asian people and Asian food the same thing? *sarcasm for the dummies out there*
JW: I only read Playboy for the articles.
DN: I want to write Playboy articles. But that's a whole other story...
GB: For realz? it might be an opportunity...occupy playboy, make it our own
AM: lol
DN: Also! Nobody steal my Playboy name!
GB: I've always dreamed of my own mansion, but my harem would be ethnically diverse and all playmates would get organic feed
JW: "organic feed"--like cows? :p
GB: In all seriousness, though, I think Sherlyn's splash was kind of smaller than what she was hoping for
JW: Has the issue come out yet?
DN: Comes out end of the year, probably November. Did anybody else read that they kicked off the morning of the shoot with whiskey and vodka? I mean i love whiskey AND vodka together, but usually I wait until noon.
JW: So why wasn't the splash splashier?
GB: She says she feels like a different person after the freedom of prancing about the mansion in her birthday suit
GB: Yeah I read that
DN: She says they were the best days of her life
JW: I feel like the less splashy splash does say something about how we in the West view Asian (and in this case specifically Indian) beauty.
GB: I was actually talking about india. There's a new film out called Jism 2 and
Sunny Leone
is acting in it.
AM: Former porn star
GB: It's a) legal, b) steamy. It's getting a lot of bad reactions from the conservatives, but for everyone else, it's a lot more immediate than playboy
DN: Wow, really!
DN: I shot a PSA with Sunny, no joke. Just before she finally did penetration movies! She had sore thighs that day.
AM: omg no way
JW: Wait, wait, you had me at "Jism." Who's in Jism 2???
GB: Sunny Leone!
JW: What is happening? We went from softcore to hardcore fast.
GB: I don't know the dude's name yet, but I can find out
DN: Sorry, let's back it up. Back to Sheryln's splash.
GB: Well, sunny went backwards
AM: Is she still in porn?
GB: From hardcore to mainstream bollywood softcore-ish
DN: Is Jism 2 a real thing?
GB: Oh definitely
DN: Oh wow, yes yes it is.
JW: Who is Sunny Leone? Seriously, you guys are clearly more into porn than I am. What am I missing?
AM: hhahaha
DN: She was a Vivid girl. Half Indian, correct?
GB: Yep. A trailblazer for us half-Indian girls
DN: For a long time she only did girl girl/no penetration, which was good for her demo
AM: oh wow milestones!
JW: My god, Diana, you have me clutching my pearls right now. "girl girl/no penetration"
DN: Actually a very chipper lass!
GB: HAHA
DN: I'm sorry! I know you're a Texan belle but these are her definitive characteristics! She was a "pure" porn star for a little while!
GB: Anyway, the point with Sunny was that Sherlyn was overshadowed a bit
JW: Sherlyn was overshadowed by Sunny's Jism 2? Is that what you're saying?
GB: Bollywood in general is moving towards more sex (at least the strongly implied kind, not the 'they're doing it in the bushes' kind, where you see a flower shake overhead)
DN: Here's my question: How famous was Sheryln before Playboy?
GB: I hadn't heard of her
JW: So Sherlyn didn't go hardcore enough.
DN: I hadn't heard of her, but I am not a Bollywood expert.
GB: Yeah she's definitely far from A-list
DN: I looked her up, and she seems to be a bit of a sublebrity
JW: If she wanted to be famous, she should have gone "girl/boy penetration" in the words of Diana?
GB: Nah only firsts get media attention ;)
AM: The 28-year-old knockout wrote to the magazine and suggested the idea herself
GB: oh right
DN: Girl/boy penetration with both A and V penetration...
GB: that's your point, I saw 'girl-girl' at first
JW: Diana, again, I'm clutching my pearls.
DN: Okay! But seriously, it seems to me like she just wasn't that notable to begin with
GB: cross yourselves, because she says this is only the first step
JW: What, if anything, does Sherlyn's turn in Playboy mean for Indian American/Canadian girls and their notions of beauty?
GB: This was totally a publicity stunt. It's just one that,
imo
, not too many Indian celebs would've been able to go through with with such ... conviction
DN: And if I'm a guy ... I like hot chicks in my Playboy and I don't really care that much about the politics. If I'm in India, there's all this news about some woman I don't really care about anyway ...
JW: But I'm interested in how this filters down in our culture.
GB: what it means for Indo-Canadians/Americans is an interesting question
AM: Finally making Indian/Indian American women sexy and desirable
JW: When did y'all first see an issue of Playboy? (I'm going somewhere with this, trust.) I was 8, sitting in the backseat of my uncle's car with my bro. In other words: EWWWWWW
DN: EW.
GB: I haven't :) Grew up in india
DN: I think college? I remember by the time I saw one I'd seen way worse.
JW: College?! No wonder you're such a pervo now. Making up for lost time.
DN: Hahaha, I'd already seen Hustler and regular porno mags! Playboy seemed like it was for novices.
GB: All the porn we saw was video my high school friends downloaded from somewhere
JW: Me and my friend Stephanie used to sneak her Dad's in 7th grade, too. But "sneak" is the wrong word. They were just on top of the toilet.
JW: Playboy is for novices! It's the gateway drug of porn.
DN: Like wine coolers ...
JW: I ask because I think most girls see Playboy early, and they view it with curiosity. None of this intellectualized, oh this is the male gaze stuff. Just, like, OH! These are women's bodies.
DN: And so it is important to see yourself, on some level, in the imagery
GB: So for Indo-Americans, it's like ok, Indian women bring pretty much the same goods
JW: For me, when I see Sherlyn being the 1st Indian woman in Playboy, I think this will filter down to brown girls being like, I exist. Maybe that's giving this too much credit though. Seeing yourself in the culture, even if it's not necessarily something you'd brag about in Women's Studies class.
DN: If they see themselves in the imagery, they feel that they exist somehow. And also, as your notions of desire are built, you see yourself as potentially desirable
GB: In a weird way, it might be a filter-up thing. It's in pop culture first
DN: And not something outside of it
GB: or sorry ... porn culture, and filters into the mainstream
JW: But also, when I find myself thinking about these arguments, I wonder if we're all just fighting over scraps. Like, Yay! Now we can be objectified in the same way! Huzzah!
GB: Yeah, but the way she talks about it, she is taking charge
JW: It's such a mixed bag.
I don't doubt it's empowering for Sherlyn Chopra. And her bank account.
GB: Especially since she gets so much shit for it from the same idiots who shut down bombay theatres. She's being really vocal
DN: But you know what, maybe it's a dream I don't share, but I would hate to think that an Indian woman COULDN'T pose for playboy due to some sort of bullshit ethnic glass ceiling.
GB: Which is not a common perception of Indian women here either
JW: Huh. It sounds like there's an even bigger social change element to her being in Playboy in India.
GB: Different kinds of change for sure
JW: So wait, Gayatri, explain how porn in India works. Like, it's shameful? There are laws against it? What?
GB: It's illegal for sure
JW: Across the board? Even softcore?
DN: Then how does it exist so publicly?
GB: It's shameful in polite company, but everyone's looking at it. Everyone knows everyone's looking at it, it's just not allowed. A lot of film borders on soft porn to fill that void. I wouldn't say it exists publicly in that you can walk into a store and buy a magazine, etc, no way, but people have access to tons on the internet, and there are soft porn movie theatres
JW: Hmm...that sounds kind of fun. (film bordering on soft porn)
GB: haha it's all relative when you're starved
DN:
http://en.wikipedia.org/wiki/Pornography_in_India
... Interesting. So you can own it and watch it legally. But it's illegal to sell it or make it.
JW: So, general question, why did it take so long for an Indian woman to appear in Playboy? I mean, besides *racism*.
DN: And why did it only happen when this woman self-submitted? I wonder how many women of Indian descent have tried
GB: I don't think any have tried
JW: Really? That can't be true.
GB: I would blame the late development on tradition as much as racism
DN: Do you think that the cultural taboo is so high that no Indian women have tried? I'm curious to know about Indian American women ... surely someone has
JW: This is when we need a listener call-in feature.
GB: I doubt any Indian women have written in before her. Maybe all the Indian-Americans so far didn't make it past the 'trial' round
JW: Are the stereotypes of Asian women being hyper-sexualized, exotic, fetishes exclusive to East Asian women or do they extend to South Asian women as well?
GB: I think they are exclusive to East Asian women. Here in Vancouver Indo-Canadian women are certainly not fetishized the same way at all. Indian families also, in general, do not encourage their daughters to date white men
JW: I wonder if Indian women didn't "try" to appear in Playboy as Gayatri says because of conservatism within the culture or because of internalized racism, like, "I'm not pretty enough"
JW: East Asian families in general don't encourage their daughters to date white men either.
DN: But wait wait wait. Public sex, sure. But you can't tell me that Indian women aren't fetishized in the context of the Kama Sutra, etc.?
GB: Well, I was putting it mildly. It's actually discouraged in most Indian families to even date a different cast, so dating outside of the community, particularly for women, is a huge no-no. Before, Indian women who were dating out would actually get stalked by community members. I haven't heard of that happening as much in East Asian families, but maybe I just don't know
AM: u got it
DN: But let's pause on dating and out-marrying for a moment ... What about sexual identity in general?
GB: The kama sutra thing i'm sure is a fetish for some, but oddly it kinda falls outside of the perception of Indian people's sexuality in general
JW: ... in the West, right?
GB: Yeah, the fetish hasn't become part of the mainstream as far as I can tell
JW: So no "sideways vaginas" for you guys.
JW: (heehee)
GB: lol WUT?
DN: and no "can you put your legs behind your head?"
JW: Oh, that's an old stereotype. That Asian women have sideways vaginas. It's more mythic than stereotype I suppose, like unicorns.
DN: Gayatri! it's a common myth that Asian women have sideways vaginas!
GB: oh gotcha, I need to get educated
DN: in my case, of course, it is true.
JW: Well, one of your vaginas is sideways, anyways.
GB: Blame it on my third world upbringing
DN: ... or your limited time talking about vaginas with idiot frat boys.
GB: I did get asked if i worshipped the kama sutra once
DN: You did get asked that? By whom?
GB: Freshman at UBC. It wasn't even a pickup line unfortunately, it was genuine curiosity
DN: If only you'd said yes! I "worship" the Kama Sutra! (?)
GB: Not everyone can mess with the occult powers of the KS
JW: I wonder if Indian Americans/Canadians are subjected to more questions about their spirituality than their sexuality?
GB: it takes practice, mental discipline, and the most ancient incarnation of the kegels
JW: The kegels!
GB: well, the kama sutra seems to combine both so other North Americans can understand it
DN: I'm doing my kegel exercises as we speak.
DN: 10 minutes a day, ladies!
GB: It's like OH, they're sexing AND praying at the same time, now I understand
JW: And, you know, you're doing kegel exercises x 2. And sideways. And diagonally. Take that, Ginger Rogers.
DN: It's so much work!
JW: As long as yoga's involved ... Westerners "get" India. ;)
GB: till you can open bottles with the sheer strength
AM: Ladies, I need to hop off now, but i loved watching all your thoughts
JW: Bye, Jaymie!
GB: Seeya Jaymie! thanks for hanging out
DN: then can I just re-ask Jen's question from above? I wonder if Indian Americans/Canadians are subjected to more questions about their spirituality than their sexuality?
GB: Probably people usually
GB: see the two in opposition to each other. When people find out i'm half-Indian questions are more about stuff like arranged marriage, or whether I can have sex before it. if they get that far
DN: I guess I am so fascinated by this because in my own experience I feel like I have experienced both things.
JW: "arranged marriage" LORD HAVE MERCY.
GB: There's the assumption i'm religious, which i'm totally not
DN: And people very deeply invested in spiritual practice that includes deep sexuality, high-vibration sexuality, if you will
GB: The kama sutra confuses people, but i think on that level, people 'get it.' It's like, oh, it's in their culture if it's in this prescribed way it's not free, spontaneous, etc. It's not western and individualized if it's prescribed by your culture, is my general feeling about how Westerners view Indian sexuality
DN: But Kama Sutra aside, for many people sexuality is part of spiritual practice. For instance, a close yogini friend, Uma Inder, who conceived her child in a temple. Deeply passionate, highly sexual woman, deeply spiritual person.
GB: How have you guys seen it with your Indian friends? You said mostly conservative so far?
DN: No, I would say I've experienced both. It's what I was getting at above.
GB: were the more liberated Indian friends rebelling against family, or did they tend to come from more liberal ones?
DN: Family irrelevant. She saw sex as part of a spiritual practice.
GB: interesting
JW: Alright, folks. That's a wrap!
GB: thanks
DN: Off I go! Ta, all!
GB: ta!
JW: Bye!
DN: BYe!
GB: happy kegelin!
+++++++++++++++++++++++++++++++++++++++++++++++
Nightingale
This body-painting was inspired by the nightingale, which is considered the best singer among birds.
Many composers wrote music related to it. The dancer, Eline, chose to perform this beautiful dance in nature to the notes of Antonio Vivaldi.
This body-painting is part of my "Women with Pets" project. The results of this project can be seen in the bodypainting gallery of my website

+++++++++++++++++++++++++++++++++++++++++++++++
The Latest Tori Black Interview
such a down to earth and funny babe. Hollywood should give her chance. Maybe a comedy. She is a natural for it.
+++++++++++++++++++++++++++++++++++++++++++++++
Jiah Khan to play the lead in an erotic period drama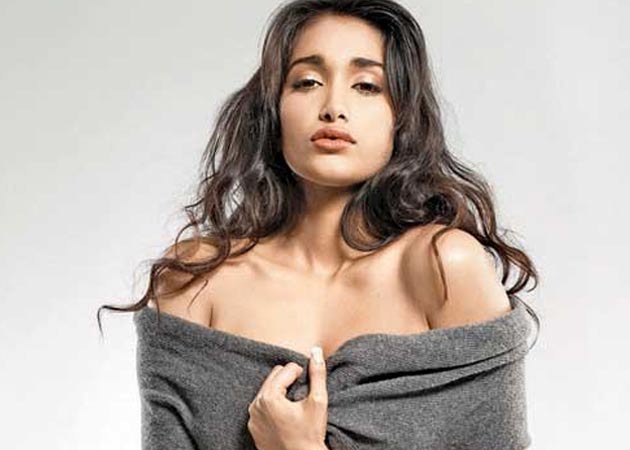 +++++++++++++++++++++++++++++++++++++++++++++++
Can Netflix survive loss of 800 hours of shows?
The company's deal with A-and-E to stream programs like 'Hoarders' and 'Pawn Stars' expires, sparking concerns about its ability to keep exclusive content.