Hunted Review: "Utterly Addictive, Sure To Fill The Gap Left By 'Spooks' and '24′"
Hunted
, the new drama series from Frank Spotnitz, is set to premiere on
BBC One on October 4th
and on
Cinemax on October 19th
. The series, which promises to be a "suspense thriller set in the world of international espionage", hails from the teams behind
Spooks
and
The X-Files
and is already
in contention for a second season pickup
. The overall premise of the series is that Sam, a private intelligence operative who works for a company named Byzantium, is almost killed on a mission overseas. Convinced she was set up by a member of her own team, Sam goes into hiding. After recovering from her wounds, she then returns to work, hoping to identify the colleague who wants her dead.
The drama series opens with Sam Hunter (Melissa George) and her team on assignment in Tangier to rescue a kidnapped doctor. After the team successfully rescues the target, Sam and love interest Aidan (Adam Rayner) arrange to meet at a local cafe. However, Sam is left waiting for a rendezvous that never comes and she instead finds herself in the middle of an ambush, when a truck full of armed men arrives instead. Sam, after getting the Cafe owner to call the local police, manages to fight off her attackers. Upon re-entering the cafe, however, she is confronted my two uniformed police officers. A quick glance at the non-regulation foot-wear tells Sam these gents are not what the purport to be. Alas, that revelation comes to late, as she is quickly shot by one of the "officers" and left for dead.
One year later, Sam is in hiding, recovering from her wounds and following a strict training regimen to get herself back to being fighting fit. She is also quietly investigating the members of her team, trying to piece together who it is that wants her dead. After further re-training, she decides it is time to re-enter the fold and heads to London. After finding a suitable flat (and by suitable we mean somewhere Sam can build a hidden room to house her investigation), she heads straight into Byzantium's headquarters to meet with her boss. After some convincing, she is reinstated and ordered to attend a briefing for the team's new assignment.
Here, Sam meets the new team member and the rest of the team is briefed that their uber secretive client wants to prevent Jack Turner from buying a Pakistani dam, what's more, this client also wants to know why someone like Turner is even interested in purchasing it. Sam is picked to infiltrate the residence of the Turner's and get answers for the Byzantium's client. But just as she worms her way into the Turner household (working as the tutor/nanny to Jack Turner's grandson), Sam is informed that there is a mole operating within Byzantium, presumably the same person who wants her dead. With this new information, Sam goes back to work, all the while unaware that an assassin, who has been hunting her since Tangier (whom I will henceforth refer to as Creepy Assassin Guy or CAG, for short), has picked up her trail and is on his way to finish the job.
Hunted
comes from some fairly heady auspices: not only former
X-Files
producer Frank Spotnitz but also Kudos Film and TV, the production company behind
Spooks
. Given that, I went in with a few assumptions, some right, most wrong, others way off the mark. My biggest (incorrect) assumption was what the series was about. Through people I'd spoken to and interviews I'd seen, I knew that the series centered on a private intelligence company. At the time, and right up until I watched episode 1, I assumed we were talking about the fairly common-place practice of intelligence agencies using contractors for some of their operations. I was wrong on that front, there is no meeting with the director of MI6 where you're told that Byzantium is a contractor. No, this is private intelligence in the broadest sense; a private company with intelligence operatives (comprised of former government intelligence and special forces operatives) who sell their skill-set to private clients.
The one thing that I did correctly assume was that the series would not disappoint. One thing that is clear is that
Hunted
is an utterly addictive and well rounded action/thriller series, sure to fill the gap left by the likes of the aforementioned
Spooks
and dare I say even
24
. I initially watched episode 1 the better part of a month ago, my only negative comment at the time was to do with exposition. I'd hastily written on a notepad that in the first 20 minutes or so the series never overtly establishes that Sam and co work for Byzantium or what and who they are. However, as time passed (and the more I considered it) that negative comment morphed into a positive. The need to grab the audience's attention in the first episode of a new series usually mandates a lot of exposition – or in literary terms and "idiot lecture"- something which almost always feels forced and unnatural. That's not the case with
Hunted.
Across the first hour, pieces of information are slowly dripped out. The fact that Sam and her team aren't with government, but are indeed with a private organisation is mentioned fairly early on, then the name Byzantium appears shortly before Sam returns to London etc. It presents as a supremely well written series that allows for a more natural and organic feel to the storytelling.
Sure, the series will have the odd detractor or two. But it is tightly written, well paced, with fantastic camera work and top class performances from the likes of Melissa George and the rest of the cast. What VFX there is in
Hunted
is impressive (disclaimer: I want Byzantium's briefing room table). Furthermore, the series presents a lot of potential with a very intriguing A and B plot that will keep viewers on the edges of their seats (who is CAG and who does he work for?) and a dark back story to George's character that is sure to be explored further as the series continues. Also, knowing that George did all of her own stunts makes one wince just that bit more throughout the fight sequences. Though a co-production with HBO/Cinemax, I consider
Hunted
to be a British show and this is the first time ever that I can recall considering a British show to be better than anything coming up from the US networks. Simply put,
Hunted
is an adrenaline fueled series which is sure to become a hit on both sides of the atlantic.
Hunted premieres in the UK on BBC One on Thursday October 4th at 9pm and in the US on Cinemax on Friday October 19th at 10/9c.

+++++++++++++++++++++++++++++++++++++++++++++++



Watch Amber Heard and Shiloh Fernandez Heat Things Up in this 'Syrup' Teaser
.

This is a great teaser trailer from a movie you may not have even heard of yet. It's called Syrup, directed by Aram Rappaport (Summer Song) and starring Amber Heard and Shiloh Fernandez. The teaser was apparently leaked online, but has now been posted by the book's author, Max Berry, so it's the next best thing to being "official."


The plot is rather intriguing and takes a satirical look at modern day marketing and consumerism while giving us irony and love in one neat package. You've got a young hotshot up-and-coming marketing employee who convinces his company that the product doesn't matter — it's all about image and making people feel good about themselves. Sounds about right, doesn't it? But when he teams up with the corporate executive heading his project, all bets are off. She's a product herself, and marketing technique is phenomenal. This looks fantastic and I'm looking forward to seeing more. Check out the teaser, along with the book synopsis, and let us know what you think.


.
Syrup
has no official release dates as of yet, although Berry thinks it will be in early 2013.
Book Synopsis from Amazon:
An over-the-top debut about a young wannabe buzzmaker who will do almost anything to get ahead and get a date, for fans who laughed out loud at Nick Hornby and Helen Fielding.
He's young, he's in LA, and he's trying to carve a path in the most powerful, corrupt, and insane industry in the world: marketing. So when Scat (you don't get far in this business as plain old Michael) is hit with a million-dollar idea for a new soda, he teams up with 6, a woman whose cold-blooded political skill is the perfect counterbalance for his naivete. While she knows all the angles, her own angles leave Scat sleepless. Together, can they hold on to the idea when the stakes are seven figures? Or will success remain one knife in the back away?
Outrageously funny, smart, and hip, Syrup is a one-gulp adventure through the sticky worlds of corporate and sexual politics. In the book everyone will want to read this summer, Maxx (ne Max) Barry delivers a pitch-perfect sendup of our obsession with having it all. Self-absorbed and hilarious, Syrup is a Bright Lights, Big City for the late 90s.
+++++++++++++++++++++++++++++++++++++++++++++++
Canadian boobies in web series Dirty Deeds
Female Talent: Lea Reto, Jennifer Krukowski, Kitsune Soleil.
* The girls are from theatrical background. First nudity on-cam by Ms.Krukowski.
More here.
http://www.examiner.com/article/butts-bass-and-tetherball-dirty-deeds-wants-to-play-with-you
+++++++++++++++++++++++++++++++++++++++++++++++
Here's A Trailer For

PUPPET MASTER X: AXIS RISING

!

Ahh, those lovable killer puppets from Full Moon's never-ending PUPPET MASTER franchise are back! Again! And this time with Charles Band himself at the helm! A trailer has just debuted for the latest movie in the series
PUPPET MASTER X: AXIS RISING
. The DVD and Blu-Ray arrive on
October 9th
!
Synopsis:
After foiling a plot to blow up an American arms plant, DANNY COOGAN and his girlfriend, BETH, quickly find that their troubles have just begun. One of Toulon's mysterious Puppets has been kidnapped by the Nazis, and under the wicked, watchful eye of the occultist COMMANDANT MOEBIUS, the Puppets' life-giving serum is synthesized to create a master race of unstoppable soldiers.
Moebius plots to assassinate the highly-decorated GENERAL PORTER to deliver a crippling blow to the American war effort, but his experiments are not ready. A Nazi Scientist uses the serum to create their own superior race of NAZI PUPPETS in the form of BLITZKRIEG, WEREMACHT, BOMBSHELL and KAMIKAZE!
Danny and Beth, teamed with craggy SERGEANT STONE and Toulon's Puppets, are no match for Moebius and his war machine. It is up to BLADE, PINHEAD, LEECH WOMAN and JESTER to revive their own secret weapon to stop the AXIS RISING!
* Stephanie Sanditz shows her tits
in a see-thru sequence.
+++++++++++++++++++++++++++++++++++++++++++++++
MonomaniaX : Pigalle
Today we're here to present you with a first taste of French collective, MonomaniaX. The intriguing electronic-style outfit showcases their genre-bending sound, accompanied by an equally attention-grabbing set of aesthetics for "Pigalle." The NSFW footage highlights a group of individuals, mostly scantily clad, seemingly in the process of undergoing some dominatrix-type acts. Press play above to witness it for yourself and be sure to leave us your thoughts on MonomaniaX.
+++++++++++++++++++++++++++++++++++++++++++++++
12 Sex Moves Guys Stole From Porn

Cindy Gallup's Make Love Not Porn movement has inspired us. For those of you who have never heard of her, Cindy Gallup is, for lack of a better term, a cougar. When, in her 40s, she began dating (and having sex with) much younger men, she discovered that their bedroom playbook was a little too heavily influenced by hardcore porn. During a
2009 TED talk
, Gallup announced her plans to sexually re-educate, rehabilitate and reorient young people.
Her new website,
MakeLoveNotPorn.com
and video site
MakeLoveNotPorn.tv
(which hasn't officially launched yet) will endeavor to teach the difference between the "porn world" and the "real world" by sparking discussion and showing videos of people having real-life sex. Not that she's anti-porn (she claims to be a fan) she just wants everyone involved to know the difference. AMEN.
We've been having a similar experience in the bedroom and it's time we 'fess up. Guys, we're onto you. We know when we've unwittingly been cast in your personal porno fantasy. Like a knockoff handbag, we can smell the inauthenticity a mile away. Most of the time, we're too polite to say anything and we either choose to attempt to play the part … or not. I mean, sometimes we're into it, too. But often, we feel the burden of your unrealistic expectations. So, we're putting you on blast. It's time to come up with some more original stuff.
Click through to see our running list ideas we know you're getting from XTube. [
New York Times
]

The Money Shot
We think it was around 2006 when we started getting multiple requests by men to cum on our faces. At first we were like, "Wha?", but soon caught on. The "facial" or "money shot" was becoming popular in pornos. While some of us enjoy it and others find it degrading, I think all women can agree that it's messy. These girls in the pornos seem so happy to get a load on their face. In real life, we're running to the bathroom to wipe off your sperm … but not with water. That makes it stick to your face like glue.

Squirting
Some women can squirt. Some women cannot. Some women have learned to do so (allegedly). Yet, TONS of women in pornos seem to be human waterfalls. We don't care that much about learning to squirt. Either it happens naturally or it doesn't. Fact: an orgasm is just as good if nothing gushes out of us. Fact: you are not some wizard if you make it happen.

Watching Us Play With Ourselves


Face F**king
Ah, good old face fucking. For those of you who don't know, face fucking involves a dick shoved violently in a mouth. Hands on the back of the head. Possible choking. Sasha Grey pulled it off so seamlessly that men now seem to think that the rest of us can/ want to. Unless you enjoy being suffocated, choked and possibly barfing, this is a do-not-even-ask-us scenario.

Anything To Do With Buttholes
It seems like suddenly, within the last couple of years, all that guys can think about are our assholes. Licking them, fingering them, putting dildos in them, fucking them. The few guys we've asked to explain says it has to do with the "forbidden" or "taboo" aspect of anal play. While we believe them, we also think it has to do with all that porn they've been watching. Unlike the ready, willing and able assholes of the porn stars, real women's buttholes tend to be a bit harder to work with. Professional girls make anal play look fun and easy. In real life it's much more painful and messy, not to mention a logistical nightmare. And sometimes pleasurable, too.

The On-The-Knees BJ
There are lots of ways to give blow jobs, the most uncomfortable being on your knees. If you're going to be down there for more than five minutes (and you probably are), your knees are going to start to ache like holy hell. As it's depicted in porn, we love being down on our knees moaning and squealing for as long as it takes. Nope. Not fun.

Reverse Cowgirl
A note on the very popular porno position of reverse cowgirl. The is where a girl gets on top of the man backwards. Truth be told, only one in a million penises will fit in our vaginas in a way that makes this position possible. When it works, that's great! But somehow, the success rate of reverse cowgirl is way smaller in real life.
The Enthusiastic Hand Job
Hand jobs are always boring in real life. Always. And they make your arm hurt after a while. Don't ever let pornography make you believe otherwise.
Making Out With Our Girlfriends
No we've never made out with our best friend. No, we don't want to. No, she's not ever going to stop over, have a few drinks with us and have a threesome with us. We wonder where you got that idea…

The Noisy Orgasm
We don't all make a lot of noise while we're climaxing, so stop expecting us to sweat and writhe, scream and moan with every thrust. It doesn't mean we're not enjoying ourselves if we don't wake the neighbors.

Coming On Ttits Or Ass
Similar to the money shot, a lot of guys are really into asking if they can cum on our boobs and/or butt. For most of us, it's really no big deal. We're not quite as amped by it as the women in the adult films, but we humor you guys and let you blow your load wherever you want (within reason). But we know the desire to cum on our tits and ass is directly related to the rise of internet porn because back in the day, it never once occurred to any of the dudes we were sleeping with.

Wall Sex
God, sex against a wall looks really awesome on video. In real life, it's not so awesome. It's uncomfortable. And all we're thinking about is if you're going to drop us and when it will be over.
+++++++++++++++++++++++++++++++++++++++++++++++
Alyssa Campanella
: Nordstrom Lingerie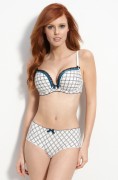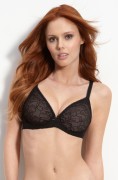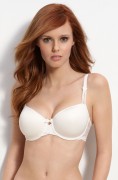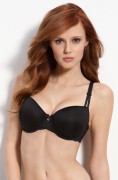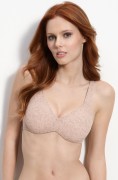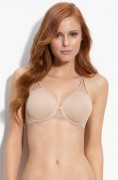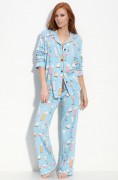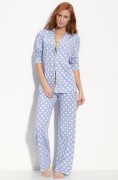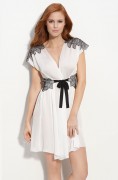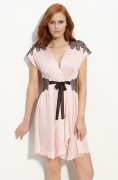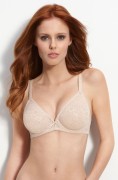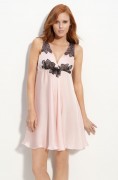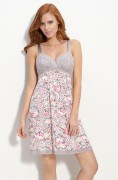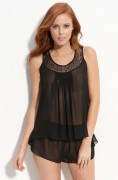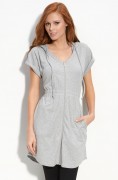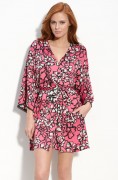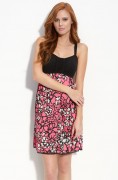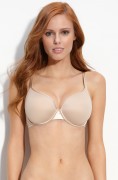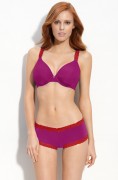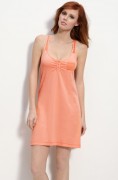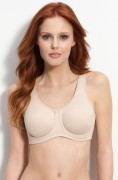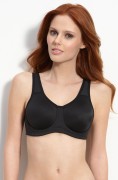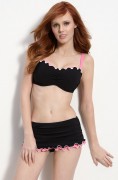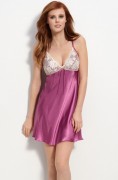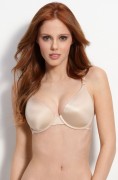 +++++++++++++++++++++++++++++++++++++++++++++++
20-years old Cassandra Renee in her first and last nude shoot back in 2008. Non-nude goes full-frontal. The gumption of it all and doing it behind her parents back...
Photography by Greg James.
You can find other Missouri-based models here.
* I have hired models from (and browsed) Model Mayhem and other local modeling site/agencies for years and I can assure you guys nearly 80 to 90 percent of so-called Non-Nude Models have posed in birthday suit at some point (usually at start of their career and for private collection). Money plays a huge part. Females are naturally inclined towards exhibitionism. Age. Easy to convince if they're between 18 to 21. The girls are eager to put their mark on the 'modeling' world and much more brazen. Insecurity allows GWC a major opening for exploitation if you have the gift of the gab. Same goes with the ones between 28 to 35. Everything starts to sag for these women and getting the ladies parts out is a way to show the world how good they looked in their prime. So if any of your girlfriends, sister or close female relative are registered at a modeling site with non-nude profile...be worried. Be very worried. Non-nude models (especially if they pose in those conservative apparels/dress - major turn on for pervs) are highly sought after by GWC for private collection. The douche with cash will make sure she strip one way or another. First timers taking their clothes off just for you is some sort of a non-contact sexual high. You feel privileged to be the first to capture their bare essence on the cam. The vulnerability, ingenuousness and at same time you can see in the eyes the gleam of liberation.
+++++++++++++++++++++++++++++++++++++++++++++++
Alexandra Daddario

and

Leven Rambin

: Teen Vogue Young Hollywood Party
* Now I understand Newton's law of universal gravitation (the force is proportional to the product of the two masses and inversely proportional to the square of the distance between them).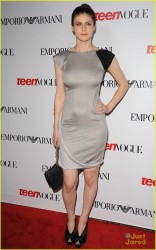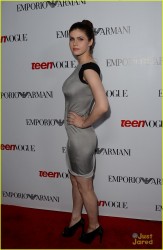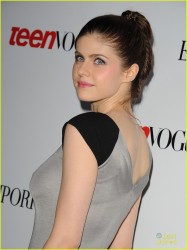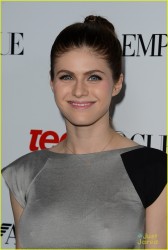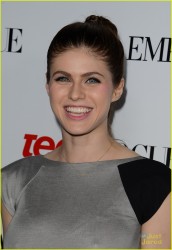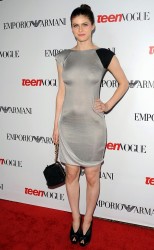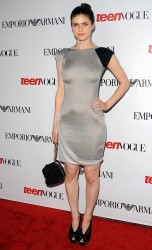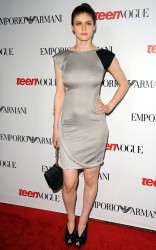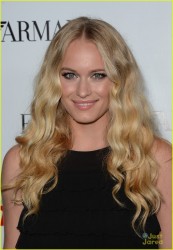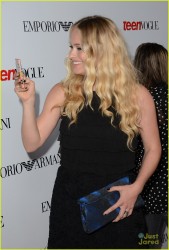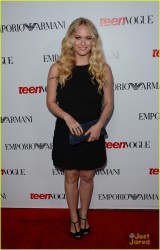 +++++++++++++++++++++++++++++++++++++++++++++++

Billionaires made from scratch? Hardly
Forbes spins a bogus Horatio Alger story about its 400 richest list
Forbes touts its annual list of the 400 richest U.S. billionaires as evidence "that the American dream is still very much alive," claiming that 70 percent of them "made their fortunes entirely from scratch." I noted that in a post the other day, and questioned whether it was true.
Its not. The liberal group United for a Fair Economy has done the heavy lifting on Forbes's bootstrappers, and its report, "Born on Third Base," shows that the vast majority of the country's plutocrats either inherited their money or had significant help from family members. What's surprising is that this is surprising to Forbes.
Just 35 percent of the Forbes 400 last year were raised poor or middle class, compared to 95 percent of the broader public, as (reasonably) defined by UFE. Twenty one percent inherited enough money to join the 400 without lifting a finger, what UFE calls being "born on home plate." Another 7 percent inherited at least $50 million or a "large and prosperous company," 12 percent inherited at least a million bucks or a decent-sized business or startup capital from a relative, and 22 percent were "born on first base," into an upper class family or got a modest inheritance or startup capital (UFE says it was conservative in assigning people to bases, so its report understates their advantages somewhat). So, at least 62 percent did not, in fact, make their fortunes "entirely from scratch."
In other words, contra Forbes's assertion, its 400 list is more a picture of class immobility and stratification than a portrait of an American dream of opportunity for all if who are willing to work hard. It has gotten the story exactly backward.
Of course, this isn't to say that people who built or massively expanded companies they inherited somehow don't deserve credit for their work. It's just to acknowledge that even $50,000 in startup capital or inheritance is a huge advantage on someone with just as much capability but no money. It's fair to assume that, say, the Koch brothers and Rupert Murdoch, as good a businessmen as they are, would be anywhere near as wealthy as they are today if they hadn't inherited businesses to expand or that Bill Gates would have created Microsoft without attending an elite high school that afforded them computer access in the early 1970s.
And the false impression that most of these billionaires "built that" from scratch has important implications for policy. As a group they pay less than 20 percent of their income in taxes, largely because of capital gains rates that favor wealth over work.
If anything, the UFE's report probably understates what the effects of stratification look like now. Most billionaires are older than the average American. It takes a while to accumulate that amount of wealth, and even if you inherit it, you typically don't until an aged relative kicks over. The median age of the 20 richest Americans is 68. The median age of all Americans is 37.
That 68 year old was born in 1944 and would come of age in the Great Compression, when the income and wealth disparities between the rich and everyone else were at historic lows and social mobility wasn't as calcified as it is now:
In other words, in 20 or 30 years, don't be surprised if the Forbes 400 has even fewer Horatio Alger stories—and is still spinning the billionaires it fawns over as proof that the American Dream is alive and well for the rest of us.
+++++++++++++++++++++++++++++++++++++++++++++++