Britt Robertson
: Teen Vogue Young Hollywood Party in Beverly Hills [September 2012]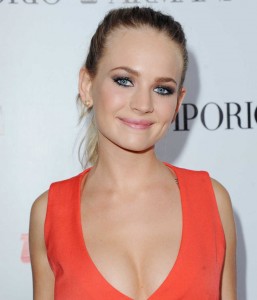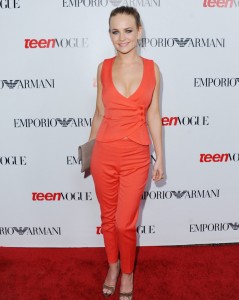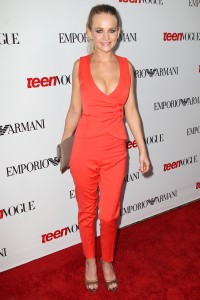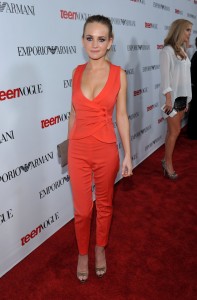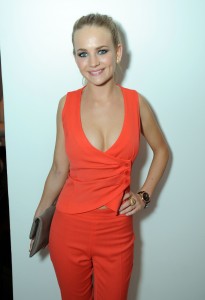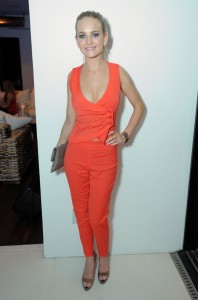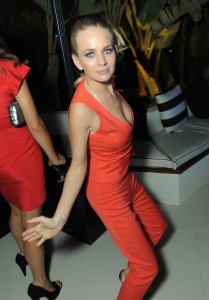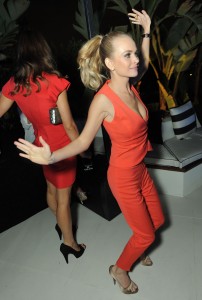 WTF! Just noticed something. Britt Robertson at age of just 22 acquired herself pair of bolt-ons. Some work done on upper lip as well. She was all natural back in 2010.
Went below my nudie radar for couple of years. I did post about her involvement in Tim McCann's White Rabbit (2013).
Hmmm....did she rip up her nudity clause? With Secret Circle cancelled, it's highly possible Britt reevaluated the direction career is heading and decides to broaden her choices.
++++++++++++++++++++++++++++++++++++++++++++++
* Well isn't this a nice coincidence...Britt Robertson co-star in Secret Circle Jessica Parker Kennedy is in upcoming Starz' Black Sails.
Jessica Parker Kennedy Boards 'Black Sails'
The Secret Circle co-star Jessica Parker Kennedy is set to co-star opposite Toby Stephens in Starz's upcoming pirate drama series Black Sails, executive produced by Michael Bay. The eight-episode series, created by Jon Steinberg and Robert Levine, is set 20 years before the events in Robert Louis Stevenson's Treasure Island and chronicles the adventures of fabled buccaneer Captain Flint (Stephens) and his men. Kennedy, repped by Armada Partners, Gersh and Chad Christopher, will play the role of Max, a French prostitute with a cool swagger that matches her stunning beauty. She recently joined the cast of CW's 90210 as a recurring.
Go here : http://battyfornudity.blogspot.com/2012/08/stars-sex-and-nudity-buzz-08272012.html and scroll down to Briana Barran audition for the role of Max.
This role requires nudity. Extensive nudity....
Here is the video to jog your memory:
The chick is fearless.....Brianna is also auditioning for another role that requires nudity. Hope she wins it. She got magnificent mams.
The role of Dr.Carrie Roman seems to be attracting talents from across the board........
Mandy Amano
Tanya Fischer
++++++++++++++++++++++++++++++++++++++++++++++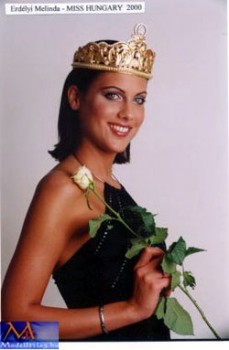 Miss Hungary 2000 Melinda Erdélyi
: [Playboy Magyar edition October 2012]
(scan pics)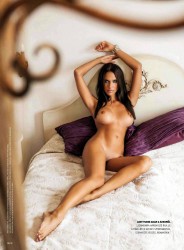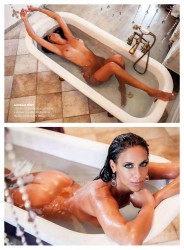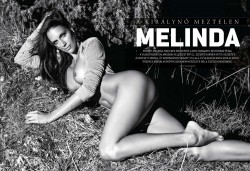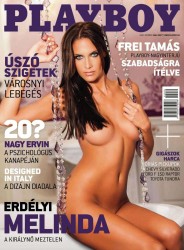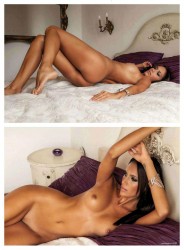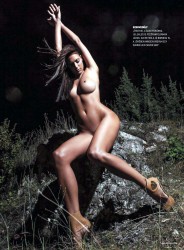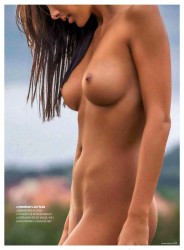 ++++++++++++++++++++++++++++++++++++++++++++++
The Year of Kinky Movie Sex: 'The Master,' 'The Paperboy,' 'On the Road,' and More
From Nicole Kidman peeing on former Disney kid Zac Efron in The Paperboy, which opens Friday, to that scene with Amy Adams in The Master, many of this year's awards-bait films are upping the kink factor. (SPOILER ALERT!)
During a pivotal scene in
The Master
, Paul Thomas Anderson's engrossing psychological drama based (in part) on the life of Scientology founder
L. Ron Hubbard
, the charismatic mystic Lancaster Dodd (Philip Seymour Hoffman) is gazing at himself in the mirror. His cunning wife, Peggy (played by the oft-bubbly Amy Adams), has been sensing an animal-like attraction between her husband and an unstable drifter, Freddie Quell (Joaquin Phoenix). In order to mitigate his urges, she unzips his trousers, locks eyes with his reflection, and gives him a furious hand-job. "Cum for me," she says.
And this masochistic sex act, delivered by none other than the princess from Enchanted, is just the tip of the … iceberg.
Whereas last year, amid all the priggish costume dramas, the only film during awards season that got movie-going audiences all hot and bothered was the NC-17-rated Shame, which featured its star
Michael Fassbender
urinating on camera and engaged in a raunchy three-way sex scene that included a rare "
tossed salad
," this year's batch of Oscar hopefuls boasts a plethora of sex acts ranging from the impressive to the downright bizarre. Call it the Fifty Shades of Grey effect.
Over the summer, audiences gagged at the sight of Gina Gershon forcibly fellating a chicken leg situated in the crotch of a psycho killer, played by Matthew McConaughey, in William Friedkin's impressive dark comedy, Killer Joe. And in another McConaughey film, the male-stripping extravaganza Magic Mike, randy viewers were treated to a close-up shot of
Big Dick Richie
(True Blood hunk Joe Manganiello) inflating his gigantic penis in a pump.
This year's crop of fall film releases courting Oscar can be divided into two distinct categories: hand-jobs and the handicapped.
In addition to Amy Adams's gripping scene in The Master, there is quite possibly the hand-job of the decade given in Walter Salles's adaptation of Jack Kerouac's celebrated novel,
On the Road
, in theaters Dec. 21.
Still mourning the loss of his father, struggling writer Sal Paradise (Sam Riley) and his hero, the irresistible firebrand Dean Moriarty (Garrett Hedlund) are traveling cross country with one of Moriarty's many squeezes, Marylou, played by
Kristen Stewart
. Marylou is a lascivious and incredibly naïve teen, so when Moriarty suggests he has "a great idea" to entertain the trio on the road, she happily obliges. The camera then cuts to the three travelers naked in the car from the top up—with Stewart's chest exposed—as Marylou simultaneously strokes both Paradise and Moriarty.
Even former commanders-in-chief get in on the action. In
Hyde Park on Hudson
, President Franklin Delano Roosevelt (Bill Murray) had been a perfect gentleman to his fifth cousin, Margaret Suckley (Laura Linney)—that is, until he abruptly stops his snazzy car in the middle of a field of flowers, unzips his fly, and looks away, leaving the manual labor to his astonished distant relative.
FDR, portrayed as quite the ladies' man in the film, is just one of many physically disabled characters brought to life in Oscar-worthy turns that involve plenty of action between the sheets.
In Rust and Bone, directed by the brilliant French filmmaker Jacques Audiard (A Prophet), Marion Cotillard plays Stéphanie—a nightclub temptress-cum-killer whale trainer who loses her legs in a terrible accident. Soon after, she begins a sexual relationship with a temperamental pugilist (Matthias Schoenaerts) that blossoms into a full-fledged romance. Thanks to some nifty CGI work, Cotillard appears genuinely leg-less during the couple's many steamy sexual encounters. The role should garner Cotillard her second Oscar nomination for Best Actress, following her win as Edith Piaf in another French-language film, 2007's La Vie en Rose.
Last but not least, there is The Sessions, based on a true story. John Hawkes gives an award-worthy turn as the poet Mark O'Brien, who hires a "sex surrogate," played by a very nude Helen Hunt, to help him lose his virginity. O'Brien is in an iron lung, having been paralyzed from the neck down due to polio, which complicates matters considerably.
In a film that opens this Friday,
Nicole Kidman
delivers her best performance in years as Charlotte Bless in The Paperboy, filmmaker Lee Daniels's follow-up to 2009's Precious. Bless is a moody Southern sexpot who's fallen in love with a stranger on death row for murder, played by John Cusack. She hires two reporters from out of town, Jack (Zac Efron) and Ward Jansen (McConaughey), to investigate the case and exonerate her love. The racy film caused a stir when it premiered at the Cannes Film Festival due to a scene where Kidman urinates on former Disney kid Efron after he's stung by a jellyfish—this in addition to a scene where Kidman simulates sex with Cusack in a prison visitation room as well as McConaughey, who plays a closeted fella into some serious S-and-M.
But oh, there's more.
Steve Buscemi pops up in a brief cameo as a creepy driver who pays Hedlund's Moriarty for some intense anal sex—all captured on camera—in On the Road; and in that same film, the aforementioned Adams simulates fellatio on her hand. Then, in
Compliance
, cutesy actress Dreama Walker is subjected to a series of degradations by an alleged cop on the other end of the phone, including: naked jumping jacks, spanking, and ultimately, performing oral sex on the manager's fiancé, played by Bill Camp.
Since the movies have long held a mirror to the society that creates them, are filmmakers—and subsequently audiences—becoming more open-minded when it comes to onscreen kink? Everyone from teens to grandmothers has embraced the S-and-M fantasy Fifty Shades of Grey, after all.
The Motion Picture Association of America (MPAA), a shadowy organization comprised of "normal people," serves as Hollywood's ratings board for films—determining just how much sex and violence is suitable for audiences. It's no secret that the MPAA has held a longstanding bias against sexual fare vis-à-vis violence, often awarding "R" ratings to terribly gruesome fare, while bestowing the occasional cursed "NC-17" rating to films boasting racy sex scenes (many theaters refuse to carry films bearing an NC-17). This puzzling practice was covered extensively in Kirby Dick's eye-opening 2006 documentary, This Film Is Not Yet Rated. Maybe they'll loosen up a bit and stop being such squares?
For that, we'll have to wait till 2013's Nymphomaniac, which allegedly features unsimulated (read: real) sex between former Disney kid Shia LaBeouf and Charlotte Gainsbourg.
The times they are a-changin'.
++++++++++++++++++++++++++++++++++++++++++++++
Cable networks are TV's biggest stars
Technology and competitive advantages have been game-changers for premium-tier outfits such as HBO and Showtime and basic-cable's FX and AMC.
Showtime's terrorism thriller "Homeland" has nearly everything: big-name stars, glossy production values and a surprising triple Emmy sweep last week.
++++++++++++++++++++++++++++++++++++++++++++++
Portuguese Playmate Susana Sanches : her first nuditorial

(scan pics)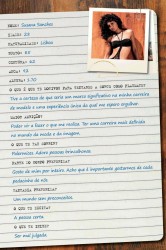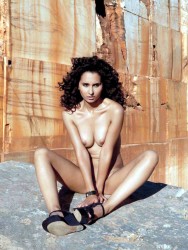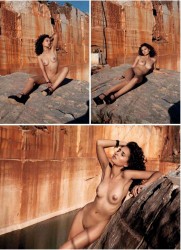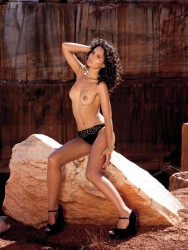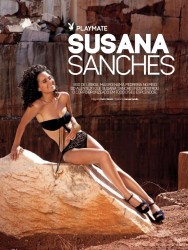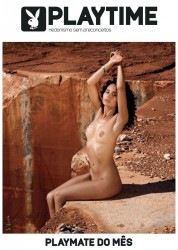 ++++++++++++++++++++++++++++++++++++++++++++++
New York Film Festival
: 12 Movies You Must See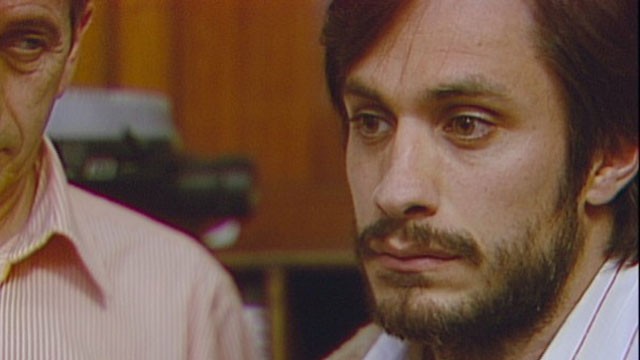 Director Pablo Larrain shot the political thriller NO, starring Gael Garcia Bernal, on U-matic video tape to give the film an 80s feel.
One of my favorite film festivals kicks off today with Ang Lee's
Life of Pi
in 3D and this year, there's more than one reason to be excited. The
New York Film Festival
celebrates 50 years and bids farewell to its Selection Committee Chair (and Film Society of Lincoln Center Program Director) Richard Peña, who is retiring at the end of the year.
The die-hard New Yorker (of Spanish and Puerto Rican descent) has been at the helm of NYFF for the last 25 years, and knows more about world cinema than any of us will in three lifetimes. It was through him that many New Yorkers were introduced to Pedro Almodovar's body of work when, in his inaugural NYFF in 1988, Peña opened with
Women on the Verge of a Nervous Breakdown
. It was the first of many films the iconic Spanish director would bring to the festival. Check back in with us next week for our interview with Peña, where he looks back on his tenure and schools us on the real Latin American cinema classics. You'll be surprised to learn he enjoys some commercial blockbusters, too!
Peña, who will continue to teach film at Columbia University, will be feted with a gala on Oct. 10 at Lincoln Center's Alice Tully Hall. Nicole Kidman, who stars in Lee Daniels'
The Paperboy
, will be honored with her own gala on Oct. 3.
Peña's final line-up is full of gems, eight of which have been submitted to the Oscars for consideration in the Best Foreign Language Film category! Here are some I'm really excited to see and you should too.
The fest runs from Sept. 28 through Oct. 14.
Amour
(Austria)
The winner of the Palme d'Or at this year's Cannes Film Festival is a portrait of a couple adapting to old age.
Barbara
(Germany)
Set in 1980, this Cold War-thriller centers on a doctor secretly trying to flee East Germany and how it affects her personal and professional relationships.
Caesar Must Die
(Italy)
As a huge fan of Shakespeare's
Julius Caesar
, I'm extra hyped about this story of convicts putting on a production of the classic play, from the directing duo of Paolo and Vittorio Taviani.
Fill The Void
(Israel)
A woman's point of view of Tel Aviv's ultra-orthodox Hassidic community from the inside.
Here and There
(Mexico)
The story of a man who returns to his small rural village in Guerrero, Mexico, after years of working in the U.S. Life is good, but the temptation to come back remains.
Life of Pi
(U.S.)
The fest kicks off with what people are calling Ang Lee's "visual feast," based on the beloved book. Watch the
livestream of the panel discussion
with Lee and author Yann Martel, which happened earlier today and was moderated by Peña. Ah, the wonders of technology!
Night Across The Street
(Chile)
You may recall the sad news of prolific Chilean director Raul Ruiz's passing in August 2011. Lucky for us, he left this final masterpiece.
NO
(Chile)
Chile's official submission for Best Foreign Film at the 2013 Oscars stars Gael Garcia Bernal as a brilliant ad exec who heads up a campaign to end Augusto Pinochet's rule in 1988. Sony Pictures Classics will screen it in US theaters in February 2013.
Not Fade Away
(U.S.)
Suburban kids in 1960s New Jersey try to start a rock band and James Gandolfini as dad doesn't approve, in
Sopranos
creator David Chase's first feature film.
Passion
(U.S.)
Noomi Rapace (who's part Spanish and is the original
Girl With The Dragon Tattoo
) is one of the most exciting young actresses of our generation. She's deliciously vengeful here as Rachel McAdams's assistant, who won't put up with her ideas being stolen. And yes, they make out. It's Brian de Palma, what do you expect?
The Dead Man and Being Happy
(Spain/Argentina)
It's being described as a "screwball road movie that Borges would've loved." I'm in!
The Paperboy
(U.S.)
Nicole Kidman, Zac Efron, Matthew McConaughey, and John Cusack star in this intricate tale of social injustice that lands an innocent man on death row, based on Pete Dexter's novel. A grown-up Zac Efron is reason enough to see it.
++++++++++++++++++++++++++++++++++++++++++++++
Playboy's Girls Of The Internet Is 1996 As It Should Be Remembered — Hilariously
Don't worry, this isn't (very) NSFW. We're here for laughs, not leers. The clip above is an edited version of a film (remixed by DeeprUnderstanding) originally directed by Hugh Hefner himself, back when he was just an old guy who was out of touch, and not the shambling ghost of the 1960s he is today.
It speaks directly to
a growing fetish of mine
: indulging in the hilarious ways the 1990s thought the internet worked, or someday
would
work.
You'd think a business that's one stop short of porn would have seen what was coming, but no. For one, I'm sad to report, 1990s Hugh, that he word "cyberspunk" isn't really a
thing
. Nor is the internet a "renaissance of the written word", where playmates both write music
and
strip down on their office floor.
Then again, what are the chances of seeing somebody from the mid-90s say, on film, "I truly believe that in the 21st century the internet will be dominated by cats, animated .gif files and amateur pornography"?
Remote.
Girls of the Internet
++++++++++++++++++++++++++++++++++++++++++++++
Pregnant Claire Danes now relying on Homeland body double
The actress, who is expecting her first child with husband Hugh Dancy, has been determined to shoot as many scenes as possible in her role as CIA officer Carrie Mathison, despite her advancing pregnancy.

However, Lewis reveals he has recently been working with a slim stand-in because Danes is now "showing considerably".

He tells Britain's Hello! magazine, "She has a belly-double now. A very nice lady who turns up occasionally to reshoot some of Claire's scenes. She's called Meredith and I've got to know her quite well...

"(Danes is) doing unbelievable well with the pregnancy, although she's showing considerably now. She's extremely apologetic about the timing - which, obviously, isn't ideal - but as we all know, you don't time these things, do you?

"She didn't want the story to be compromised, so you won't suddenly see her character Carrie sitting behind a desk and typing with her belly hidden or anything like that."
++++++++++++++++++++++++++++++++++++++++++++++
New York Giants Wellington Mara celebrates with Terry Bradshaw after the team's 2001 National Football Conference Championship win.
What a great time to be a Mara.
The mythical New York family that has owned the New York Giants football team for three generations is riding high. Along with last February's Super Bowl victory—the fourth in the team's history—the family has opened a new chapter in yet another ultracompetitive field, this time in Hollywood, with sisters Kate and Rooney Mara taking a (literal) starring role: Kate appeared in the feature film 10 Years and will soon be seen in the new Netflix series House of Cards, while Rooney took an Academy Award– nominated star turn in The Girl with the Dragon Tattoo.
Now Forbes has come out and valued the Giants at $1.3 billion—not bad given that the family still owns the team that great-grandfather Tim Mara originally bought back in the 1920s for $500 (or so the legend goes).
How can one family be so fortunate?
Kate Mara, granddaughter of Wellington, sings the National Anthem, with the Mara clan standing behind her at the first game after his death.
"Who knows? They're extremely religious—and I mean the going-to-mass every day kind," says sports journalist Gerald Eskenazi, who wrote There Were Giants in Those Days, a book on the team's successes in the 1950s and '60s. "Of all the teams I've ever been around, no franchise is as defined by a family as the Giants. They set a moral standard that filtered down to the coaches and players."
Another longtime observer of the family, the legendary New York Times sports journalist Frank Litsky, agrees. "Unlike a lot of other team owners, the Maras have managed things personally for three generations," he says. "They make the decisions. They set the salaries. They even write the contracts. They've always been innovative and have set the standards for the entire industry."
Tim Mara, original owner of the Giants, looks at a race card with Pittsburgh Steelers founder Art Rooney Sr.
Yet they're a very secretive bunch. Despite owning the fourth most valuable team in the NFL, and despite having two daughters seeking new heights in Hollywood, the Maras are not the type to be seen in New York City society pages or at high-profile gatherings in the Hamptons. Indeed, for all their political and charitable activities, their strong Irish Catholic faith, and the inevitable whiff of glamour that comes from inhabiting an NFL owner's box for three generations, there's remarkably little written or known about the family. Indeed, given their Irish propensity to seek multigenerational influence coupled with their un-Irish desire to completely avoid the limelight, the Maras could be considered the anti-Kennedys.
When Pat Hanlon, who directs public relations for the Giants was e-mailed to ask how one might contact his clients, he responded with a one-word answer: "Punt." When contacted for this story Rooney Mara's publicist sniffed, "A feature focused on her family is of interest to many, understandably, but not to Rooney."
John K. Mara with his mother, Ann, at the Giants' 2008 Super Bowl win.
David Patrick Columbia, who now deconstructs the daily rituals of the upper crust at newyorksocialdiary.com, remembers, "Some of the family members used to come in regularly when I had a clothing store in Greenwich, and I had little idea of what a big deal they were. The Kennedys crave attention, and then get destroyed by it. Whereas the Maras, with their background, have had a lot of chances to observe how being besieged by the public can be a pain. They're not secretive, but they don't want unnecessary attention, either."
It may seem contradictory for a family that has so assiduously sought success in the sports business for eight decades to simultaneously shun publicity, but aren't the best poker players those who keep their cards closest to their chests?
Wellington Mara watches a New York Giants training camp.
Gambling was something well known to Tim Mara, the founder of the family fortunes. Born into relative poverty, the young Mara started as a runner for bookies. By the time he turned 18, he had established his own betting business. In 1925, he was offered the New York franchise for the then five-year-old league for an alleged $500. Despite hiring legendary Olympian Jim Thorpe to toss the pigskin around the old Polo Grounds, Mara was on his way to losing $40,000 on his investment in the first season before setting up a much-ballyhooed game against what was to become the Giants' long-term adversary, the Chicago Bears. Thanks to that one game, Mara regained his losses, and the two teams and the Bears' star Red Grange split almost $150,000 in profits.
Mara was a quick learner. By focusing on star players and guaranteeing longer and more lucrative contracts, he built up the franchise and in 1963 was elected a charter member to the Pro Football Hall of Fame. By that time, the management of the Giants had been taken over by Tim''s two sons, Wellington and Jack. The two brothers were revolutionary in selling broadcast rights, including making a sweet pie-is-bigger-for-everyone deal to package national broadcasting rights on a league-wide basis, creating a revenue-sharing program that became hugely important for the growth and continued success of the league. Television perhaps more than anything is what has grown this franchise into a billion-dollar business. "Wellington was a great innovator," recalls Eskenazi. "When instant cameras came around in the '50s, he used to take photos of the opposition team's formations from the stands when they were lining up and throw the photos down to his coaches in a weighted sock."
Despite monetary success, the scores didn't always fare as well. Poor drafts and a revolving door of coaches had resulted in a string of disappointments, including the infamous 1958 championship loss to the Colts, in a bout nicknamed "The Greatest Game Ever Played"—an epic struggle that went into overtime on one of the league's first nationwide television broadcasts. After the patriarch Mara died in 1963, Jack died young in 1965, leaving his son, also named Tim, to manage his half of the business. And thus started, what has been called, "The Feud That Won Super Bowls." While Wellington was a sober, devout family man who had started with the Giants as a ball boy, young Tim was of another generation. Despite working in the same office, the two were not even on speaking terms. Indeed, the team's 1965 title in Wellington and Tim's first season was their only win in the two decades following the senior Tim Mara's death.
"Wellington knew that they were making bad decisions because of the family situation," remembers Eskenazi. "He even had to sneak in potential replacement coaches from other teams for interviews without his nephew knowing." Relations between uncle and nephew eventually became so dysfunctional that finally NFL Commissioner Pete Rozelle stepped into the breech and mediated the hiring of general manager, George Young.
Young proved to be the glue that got the team to stick together and run smoothly again, making good hires like Bill Parcells as head coach and drafting elite players like Phil Simms and Lawrence Taylor. Once again, the Giants became an elite franchise, winning Super Bowls in 1987 and 1991. The second Super Bowl win also ended the family feud with Tim selling his stake in the business for $75 million to Preston Robert Tisch, billionaire owner of the Loews Corporation. "Wellington knew Tisch," says Eskenazi. "He was a season ticket holder, so he was happy with the partnership."
Seven years ago, the Giants leadership passed on to a new generation when both Wellington Mara and Bob Tisch died within weeks of each other in October and November 2005. John Mara, Wellington's son, became the third Mara to run the franchise, with Bob Tisch's son, Steve, serving as chairman of the board. It's apparently been a marriage made in heaven. Forbes ranks the new generation as the "best owners in the NFL," with the estimated value up 33 percent in the past six years. And while John Mara is the undisputed boss of MetLife Stadium, Tisch—who doubles as a producer for blockbusters like Forrest Gump and Risky Business—was probably able to make a few introductions when John's two nieces decided to go to Hollywood.
Rooney Mara of The Girl with the Dragon Tattoo.
"I had a normal childhood," Rooney Mara told the Associated Press in an interview promoting The Girl with the Dragon Tattoo. "I wasn't like some spoiled little football brat." While she and her sister, Kate, could probably have chosen from any number of private schools, they instead were sent to their local public high school, Fox Lane in Bedford, an upscale but not over-the-top suburb in the leafy northern reaches of Westchester County, close to many of their relatives and the old Wellington homestead in Rye.
++++++++++++++++++++++++++++++++++++++++++++++
Comedian Delivers Risque Stand-Up
Amy Schumer, a comedian best known for roasting Roseanne and Charlie Sheen on Comedy Central performed at Glenn Memorial Auditorium, on Thursday. Schumer made fun of various religions and races in addition to telling sexual jokes.
As soon as Schumer walked on stage, she commented on the venue before delving into her stand-up routine.
"Do you all feel awkward because we're in a church?" asked Schumer. "Well, it's about to get so much worse, so I won't be offended if anyone walks out. In fact, I encourage it."
This comment appealed to some students who said that they appreciated her sense of humor. Schumer was a hit, in particular, with College sophomore Hannah Silverman who said that she found the idea of vulgar comedy in a church very ironic.
After introducing herself, Schumer began her routine by making a series of jokes about certain races, explaining that she found out that her grandmother had her vocal chords removed to keep herself from making racist comments. After that quip, Schumer looked around the audience and made the remark that Emory must be a good school because of the variety of ethnicities present at her performance.
"If everyone's white, then you know it's a bad school," she joked.
However, she explained that, humor aside, she respected all races and religions before proceeding to ask someone in the audience, "What are you?"
When the audience member answered that she was Hindu, Schumer responded "not my favorite."
At that point, Schumer's jokes then became very sexual in nature.
"I used to sleep with Hispanic guys, but now I just prefer consensual," she joked.
Towards the end of her routine, Schumer said that she thought that there was a grey area in terms of defining rape.
"I think we've all been a little raped," she said. "Every girl I know has had that one night in her life when she's like, 'I think that was rape.'"
Schumer told the audience that she was 31 and informed guys who were present that if they had been wondering if they could have sex with her, the answer was yes. Some male students in the audience noted that her invitation had been tempting.
For example, College junior Jake Aronson said, "I'm single, and I thought I might be able to talk to her after the show and see what she was up to."
After joking about her sex life, Schumer transitioned to stories about living in Vegas. She described what she considered to be a frequent sight: girls who go out on Saturday night in tube dresses and high heels, in which they cannot walk. They look like "a chain gang, 'Wizard of Oz' type walk, and if one of them falls, they leave her," she said.
She also warned audience members about the dangers of blacking out. "Blacking out is not good. I blacked out my first two years of college," she said. "Your brain goes to sleep while your body goes 'tonight is my night.'"
Before the show ended, Schumer asked the audience if they had any questions. One audience member asked her what was the weirdest thing anyone had ever tweeted at her.
She picked up her phone and read a text from earlier that day which asked, "If you could pick any way to die, would it be drowning in a bag of dicks?" which she felt was a fair question to which she answered, "yes."
SPC Speakers Chair Corey Teich said he chose to bring Schumer because Emory has never had a female comedian before, and Schumer's hilarious reputation preceded her. He said he wished more people had showed up, but the show was ultimately a success due to Schumer's content.
++++++++++++++++++++++++++++++++++++++++++++++
Newton:
Porn, safe sex and Measure B
Regular testing of porn actors may have made requiring condoms unnecessary.
Former adult film industry performers Madelyne Hernandez, left, and Shelley Lubben talk to each other as Michael Weinstein, AIDS Healthcare Foundation President addresses a small crowd about mandating that pornography actors use condoms.
(

Los Angeles Times

/

March

18

, 2010

)
At first glance, the county's Measure B, which would require the use of condoms in adult films shot in Los Angeles, seems fairly hard to rebut: Other than a few self-interested pornographers, who could be against mandating safe-sex practices?
And yet, the measure is both more and less than it seems. It's a well-meaning attempt to promote safe-sex practices and, at least on the part of some supporters, to protect workers in the adult film industry. But it goes further than many people realize toward stifling what is, after all, a legal business, while doing relatively little to ensure the safety of those who are part of that business.
The measure rests on a premise that is difficult to assess: that adult film performers are infecting one another and endangering the public by incubating and passing on
sexually transmitted diseases
. In fact, according to the industry representatives and performers I spoke with last week, regular testing of performers has virtually shut down
HIV
infections in the business. That's hard to verify because some actors have contracted HIV in recent years, though not necessarily on a set.
Still, here's one thing many public health experts agree on: Where HIV is concerned, it is far riskier to be a young, black gay man in Los Angeles than it is to be a porn star.
So, if the public health risk is debatable but there's still value in setting an example through films, is that reason enough to support Measure B? Again, the easy answer is yes, but I spoke with a number of industry representatives last week, as well as two female performers who ostensibly would be protected by the measure, and they made a strong case against it.
Kayden Kross is bright, attractive, articulate. She's also the winner of 2011's "Wildest Sex Scene" award, among others. She's offended that the government would order her to have sex in an approved fashion, even as part of a production.
Kross began her career in 2008, and initially insisted on her film partner using a condom. But she said that after one scene, she was so abraded and uncomfortable by the condom that she feared she could not return for her second, which she was under contract to perform. "This is not making love," she said of her work. "It's athletic. It's sweaty. It's done for the camera."
Does that leave her exposed to sexually transmitted diseases? Of course, but Kross argues that industry testing standards are rigorous — actors are not welcome on a set unless they've received a clean bill of health within 30 days, and many test every two weeks. Kross said she would refuse to work with any actor who didn't arrive on the set with a recent test result in hand.
Kross and another actress, Tasha Reign, said they would leave Los Angeles and film elsewhere rather than comply with the new law, if it is approved.
The threat of the business leaving town is a mixed one. Certainly, some people would just as soon see it go, but it is a significant source of employment and revenue. More than 1,000 actors ply their trade here, and there are camera operators, production companies, editors and the like. All told, it's thought to be a $1-billion business in Los Angeles.
It's also highly portable. Unlike mainstream Hollywood or television productions, which often require a sound stage and the apparatus that goes with that, most adult entertainment is shot in private homes with a relatively small crew. Since it seems unlikely that performers and producers will agree to abide by the county's rule, if voters approve it, the exodus of at least some of that business seems inevitable. Theo Sapoutzis, chief executive officer of the AVN Media Network, a San Fernando Valley-based adult entertainment business, said many production companies have indicated to him that they would leave, though some suspect those threats are more a bluff than a reality and that laws here are more protective of the business than those in other states.
Finally, there is the question of messaging and of whether the acts performed in these films constitute protected speech. I'm no originalist, but it's hard to imagine the framers of the Constitution had Kross' work in mind when they forbade Congress from passing any law that infringes on the right to speak. Still, just because the government might have the power to regulate these acts doesn't mean it should.
Supporters of Measure B believe the government can force the adult film business to be a role model for safe sex. I doubt it. These films, Sapoutzis noted, aren't sex ed, and they're not meant to be emulated.
But then again, that's true of a lot of entertainment. As Kross said, "I wish
Vin Diesel
wouldn't drive so fast too."
Jim Newton's column appears Mondays. His latest book is "
Eisenhower: The White House Years
." Reach him at
jim.newton@latimes.com
or follow him on Twitter:
@newton_jim
.
++++++++++++++++++++++++++++++++++++++++++++++
++++++++++++++++++++++++++++++++++++++++++++++