* Maybe there's nothing to it and whole lotta of show plugging

going on but Aimee Garcia talks about doing

her first nude scene

in an interview with Fanhattan dated October 30....
Aimee Garcia On Dexter
Fanhattan: Are you still shooting Dexter?
Aimee Garcia: No, we wrapped for the season and now I am in fulltime Robocop mode in Toronto.
Fanhattan: If you wrapped on Dexter, that's good news, you made it to the end of the season without something bad happening to Jamie.
Aimee Garcia: Yes, it's true. You never know who's going to die next on a show about a serial killer. I definitely flipped through the script very quickly and it keeps you on your toes, I will say that.
Fanhattan: Were bikinis part of the job description?
Aimee Garcia: Not initially but any time you see the word Miami, you have to assume that half naked is pretty close behind.
Fanhattan: Are you comfortable with that as an actor?
Aimee Garcia: You know, I am actually. I'm part Puerto Rican so I think it's in the blood to just be comfortable in island wear. I am actually. I did have to do my first nude scene on this show which was a bit of a challenge, but when you're working on such a critically acclaimed show with amazing actors, you know that you're going to be lit beautifully and it's going to be very professional. It's actually a very freeing experience. It's been great. Right now I'm working with Gary Oldman and Michael Keaton, but I have to say, working with Michael C. Hall for the past two years, I told him when we wrapped season six, I said, "You know, Michael, you kind of screwed it for me because working with you is so amazing that I don't know where to go from there." He's just so professional and such an incredible listener. Whenever the cameras are rolling, he's absolutely present. You can see why he is so good. He just makes you better and it's great.
Fanhattan: Do you think there'll be a new love interest for Jamie after Louis?
Aimee Garcia: I don't know. She is flirty and fun and now apparently single, so I think that's a big possibility.
* This isn't a spoiler but purely guessing on my part.........I believe Jamie (Amiee Garcia) will soon face her Maker and

the

killer is likely

to be

Hannah who then cleverly frames Dexter for the murder.
++++++++++++++++++++++++++++++++++++++++++++++
'

Da Vinci's Demons

' teaser trailer is out. They blurred out Laura Haddock's nips though. Laura is very much Brit version of Angelina Jolie. She ain't famous right now but she is going to explode big time into nudity lovers blogospheres when the show premieres.
Laura Haddock.
Lara Pulver
*

Most

actresses feel exposed performing nude scenes on-cam so any type of 'masquerade' is welcomed so they can separate their real identity (particularly the face) from on-screen persona.
T

hey can hide beneath veneer of heavy makeup and elaborate coiffure

i

f it's a period piece (similar to Magic City)

.

Dyeing the hair is always popular option. Laura resorts to Venetian eye-mask so she is not totally 'naked' during the shoot or feel that way.
++++++++++++++++++++++++++++++++++++++++++++++
'Skyfall' Duo John Logan And Sam Mendes Pair Up In TV For Vampire Hunter Drama
EXCLUSIVE: With the latest James Bond movie Skyfall already smashing box office records, the film's co-writer
John Logan
and director
Sam Mendes
are re-teaming on the TV side. In what would be both Logan and Mendes' series debut, the two have partnered for a drama project.
We've learned that the script, written by Logan with Mendes attached to produce and possibly direct, has been sent to premium cable networks
. It is described as an origin story set in the 1800s London in the vein of The League of Extraordinary Gentlemen, which also was set in 19th century Europe, including London, and featured an assortment of fictional literary characters. The Logan/Mendes project features such characters as Van Helsing and Doctor Frankenstein as they hunt for vampires.
* the key word here is "premium cable" and "vampires" = "titties". I don't have much to add but look out for the female casting news if it gets picked up and it will. Word of caution : Logan is a terrific writer but he is someone who is uncomfortable with female nudity or scripting sex scenes.
++++++++++++++++++++++++++++++++++++++++++++++
27-years old Polish supermodel

Zosia Prominska

: Matteo Bertolio for Bambi Magazine
Nature and nakedness are thrust together in photos all the time, but not all photographers manage to capture the beauty of both the earth and the body in a way that's actually meaningful.
Some of the shots in Matteo Bertolio's latest series for Bambi Magazine are the kind of beautiful nudes where the feeling is one of freedom, glorious seclusion, basking in nature's cool mountain breezes and gentle drops of sunlight. Lines and curves of the body mirror the lines and curves of the landscape. Beauty is in both the skin and the rocks.
Then we see model Zosia curled up in the hollow of a seat carved out by nature, as if being cradled by the open palm of a stone giant.
Original: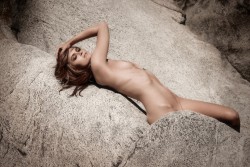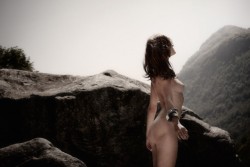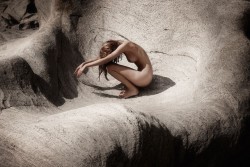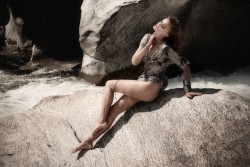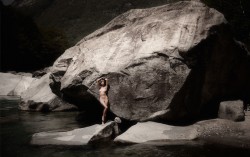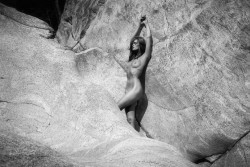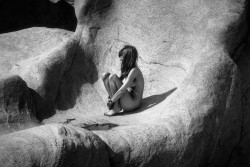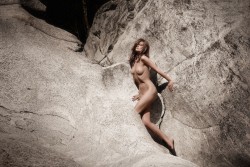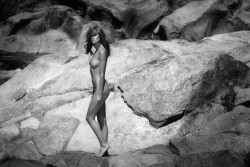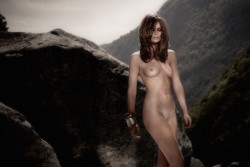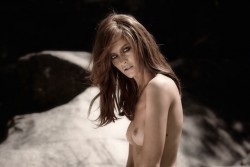 Enhanced: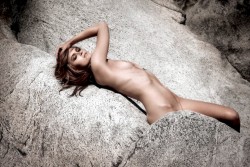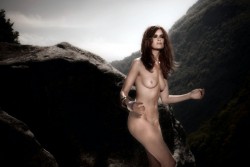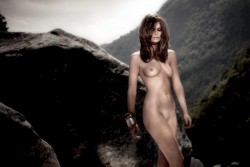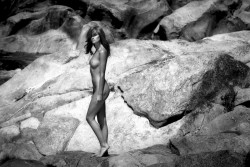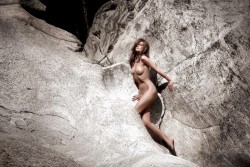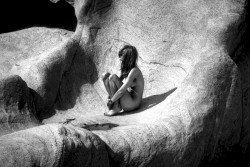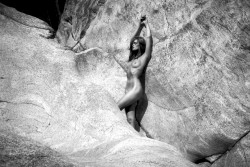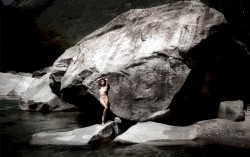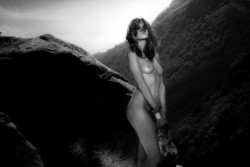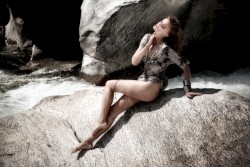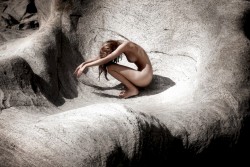 Model: Zosia Prominska @ Zofia Prominska @ Fashion Model Management
Her blog
++++++++++++++++++++++++++++++++++++++++++++++
20 years old Mormon chick and cosplayer Joanie Brosas : Bohemian Babe [Playboy Amateur October 2012]

Meet Playboy Amateur Joanie Brosas, a working model from Salt Lake City, Utah. She's petite, half Filipino, half Dutch and German, with brown hair almost as long as she is. "I was born in Guam," says Joanie. "My dad was in the Air Force, so I don't really have a hometown. We moved all over. I learned to get along with everyone, and to like something about everything." Joanie's a real girl next door. She works for DAZ 3D, a graphic software company, and after her shifts she goes for Italian food with her friends and boyfriend. She loves Star Trek, video games, movies and ping-pong. She started as a costume model at convention booths, and now that she's an Amateur, she's got her sights set a little higher. "I want to caddy at a Playboy Golf tournament," she says, "but what I really want to be Miss February."
Hometown: Salt Lake City, Utah
Height: 5' 4"
Weight: 96 lbs
Bust: 32"
Waist: 24"
Hips: 34"
Cup: B
Shoe: 6.5
Hair color: Brown
Hair length: Very Long
Eye color: Brown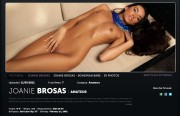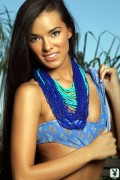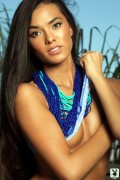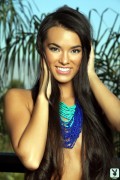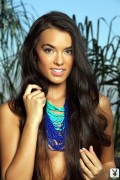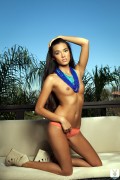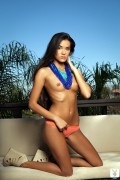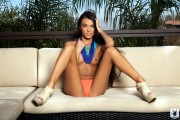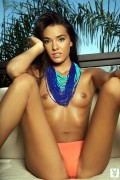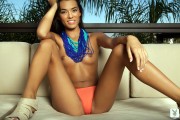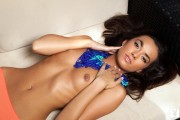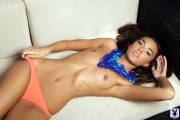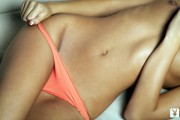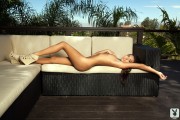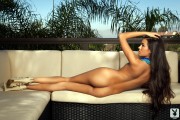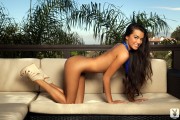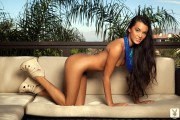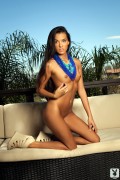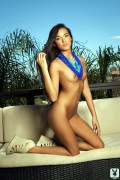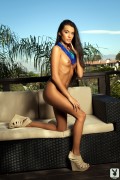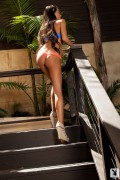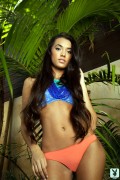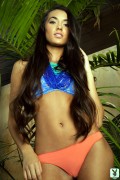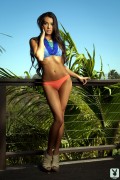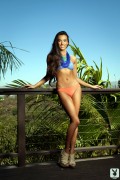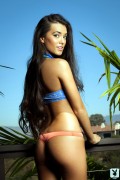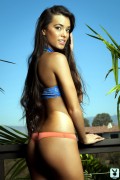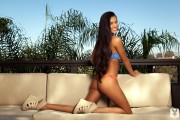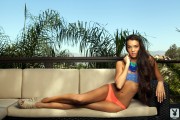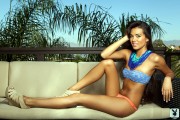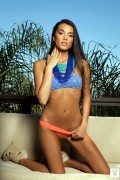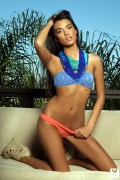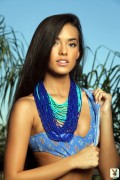 LDS snatch: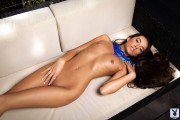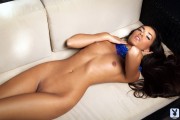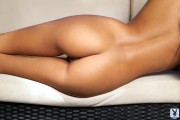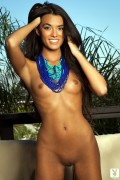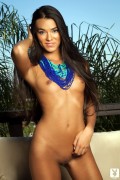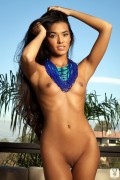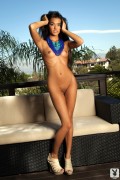 ++++++++++++++++++++++++++++++++++++++++++++++
Chris Rock :

Message for White Voters
++++++++++++++++++++++++++++++++++++++++++++++
A Month After Japan's Strict New Download Law Comes into Effect, Survey Suggests that Consumers are Spending Less Than Ever on Music
Nov 5, 2012 by
Philip Kendall
As of 1 October this year, knowingly downloading copyrighted music and video in Japan became punishable by up to two years in prison and a 2 million yen (US$25,000) penalty.
The law was passed in June after the Japanese music industry, the second largest in the world after the US, reported continued financial losses, with analysts suggesting that just one in 10 downloads were legal.
Since the law came into effect, there have certainly been some changes, and many internet users have become reluctant to click that download button for fear of receiving a hefty fine, meaning that the law has been a success in a way.
According to a recent statistical survey, however, since the law was passed, sales of music in Japan have continued to fall and consumers are actually showing less interest in music than ever before…
Livedoor News
reported yesterday that the results of a consumer survey show that more than 68% of respondents spend "0 yen" on music in an average month; the highest the figure has been in almost ten years.
The multiple choice survey asks consumers, "How much do you spend on music in an average month?" with answers ranging from "0-500 yen" (US$6) to "over 10,000 yen" ($125). "0 yen", shown here in light orange, has risen significantly since 2004, while numbers of every other response have decreased each time since 2007.
Is this the effect of the new download restrictions? Has Japan's new draconian law actually had a negative effect on music sales? Or has Japanese government simply noticed that music sales continue to fall and mistakenly pinpointed illegal downloads as the cause?
The internet masses had plenty to say about the results of the survey and the Japanese music industry in general:
"Bring the average price of a CD down and I might by one…"
"I rarely actively listen to music now anyway- it's just on in the background. For the price stores charge I wouldn't buy an actual CD."
"In terms of cost performance, CD albums are pretty poor."
"This is how the Japanese music industry will die…"
"Since they got so strict about downloads I actually don't feel like buying new music."
"Listening via YouTube's enough for me."
"I used to discover a lot of new bands by downloading their albums without worrying about whether I'd like them or not. Now I can't do that, so I hardly buy CDs."
"I usually buy about 100 songs a year, but more often than not I get them from foreign stores. Music here is too expensive."
"What idiot would pay those prices for a new CD!? I buy my music used now…"
"I don't want CDs, per-se; I want music. If more tracks were available to download I'd buy more."
"Why pay? I can sing for free…"
It's interesting to see that, although one or two people suggest that the tough new law has put them off buying new music, the vast majority of responses suggest that– just maybe– the reason music sales have fallen so much recently is due to a general lack of interest and that new albums are simply not particularly good value for money.

It would seem that the public's perception of the music industry has changed, and that fewer and fewer people are willing to invest their hard-earned cash in music that they simply use to fill the silence rather than sit and listen to for pleasure.
Perhaps the enormous rise in illegal downloads is a sign that people are interested enough in music to take it for free, but not so in love with what's on offer that they'd willingly pay the asking price. There seems to be a general vibe on Japanese online message boards that, with the option to download removed, few people are interested in today's music enough to pay, and so would rather not bother entirely.
But, as one Japanese internet user states: "Well, they've implemented this law now, so they'd look pretty silly removing it. Well done, guys!"

We'll leave you now with the highly amusing government-sponsored
eigakan dorobou
(movie theatre thief) ads that air in many movie theatres across the country. The ads feature a man with a video camera for a head recording a movie off the screen, much to the dismay of a young woman who- it has to be said- does nothing about it until a police officer with a flashing light for a head is already on the scene.
At the end of the video, we are reminded that downloading music and video for free is now punishable crime, although the woman's expression when she's caught by the authorities makes this writer at least wonder just how seriously the law is to be taken…
++++++++++++++++++++++++++++++++++++++++++++++
++++++++++++++++++++++++++++++++++++++++++++++