33-years old English actress (and of Sherlock fame) Loo Brealey @ Louise Brealey has avoided doing nudity so far in her career. It's quite remarkable if you take in high-percentage of English actresses rather laissez faire attitude toward nudity. But Ms. Brealey finally broke her nudity cherry (albeit on the stage) and went full-frontal on recent staging of Gate Theatre's new production of Euripides' The Trojan Women
The Gate Theatre, Inner London




From: Thursday, 8th November 2012




To: Saturday, 15 December 2012




The location of the play is:




Gate Theatre,




11 Pembridge Road,




Notting Hill Gate,




London.




W11 3HQ,




Nearest tube station is; Notting Hill Gate


(Try to catch Loo in the buff my English pervs before the production comes to an end)
Loo is taking on three roles, playing Cassandra, Andromache and Helen. It's as Helen Loo strips fully nude when she drops her bath-towel in front of half-a-dozen (lucky) cast members and in clear view of audience.
Reviews:
[1] WhatsOnStage
Louise Brealey, who by turns plays a childishly demented Cassandra, downtrodden mother Andromache, and the inescapable Helen of Troy. A lengthy eyeful of Brealey fully nude in the last role establishes her as a temptress to remember, her stark sexuality all the more poignant for the play's repeated discussion of rape. As the one who brought death upon both sides of the Trojan war, Helen is also a magnificent lightning-rod for the vitriol of the other characters, particularly Hecuba, who has lost everything because of the actions of her former favourite.
[2] sherlockology.tumblr
And Helen, the instigator of the entire situation, is coiled sexuality, brazenly willing to shock her contemporaries through tactical nudity, and ultimately willing to do anything to survive.
[3] A Younger Theatre
Louise Brealey plays a number of these women, the nuances in her acting bringing every new character alive. She is especially good as Helen of Troy, who in this play is not just "the face that launched a thousand ships" but comes with a nudity warning.
[4] The Arts Desk
In an interesting casting move, Cassandra, Andromache and Helen are played by the same actor. In red striped pyjamas, Louise Brealey – Molly Hooper in Sherlock – conveys the madness of Cassandra convincingly. She scatters grapes, and tips the Chorus's bed at a slant so that her head is dangerously near the floor. Brealey (pictured left) excels at delivering a rapid-fire speech about fire and violence, almost at a whisper. But when she reappears with a son as Andromache, it seems as if this production has turned into a surreal sketch show. It is hard to believe she is a different character. Things worsen when she then comes on as Helen and removes the towel she is wrapped in. While her courage in doing this is admirable, there must be more sophisticated ways to show a character is a whore.
[5] Mature Times
Mad Cassandra, unhappy Andromache and a totally nude Helen, all played by the same actress (Louise Brealey) drop in.
+++++++++++++++++++++++++++++++++++++++++++++
Kristen Stewart

Explains Why She Went Nude In On The Road
Kristen Stewart chatted with
The Huffington Post
about her new film,
On the Road
, and she opens up about why she decided to take off her clothes in the indie flick, which hits theaters on December 21.
On her decision to bare all, K. Stew says, "Actresses love to stand up and say, after they've shown their t*ts in a movie, that it was done tastefully and that it was, you know, far from gratuitous. I mean, projects that really require it are really few and far between. And I think that in this case, it needed to be. This book celebrates being alive and it celebrates being human, and if you want to cover up and deny any aspect of that, you are denying the spirit of the book.
I think that it would have been so wrong to shy away from anything in this movie. I think that I would have gotten flak for that
. I think that it would have been that I was scared to disappoint my
Twilight
fans or something."
The 22-year-old actress continues, "And I do hate also when people go, 'Oh, wow, great performance. So brave.' Oh, because I'm naked? That's very annoying. But at the same time, if that's what they're focusing on, then
On the Road
probably isn't for them anyway."
So what's next for K. Stew? When asked whether she will be starring alongside Ben Affleck in
Focus
, she replied, "I can confirm that rumor. It's a comedy, I'm really excited about it, we start shooting in April." Anything else? "Not yet. I would love to find some microproject before then, because April is kind of a ways away, but not yet, haven't been 'taken' yet."
+++++++++++++++++++++++++++++++++++++++++++++
Miss Universe 2012:

Behind the Scenes of the Fadil Berisha Lingerie Photoshoot
* It's pity that almost all the girls are fitted with bolt-on tits. Don't like it but understandable. Remembered talking to someone actively involved in organizing beauty pageants on west-coast. She used to be an aspiring actress back in early 90's. She probably provided the most reasonable explanation. It had to with natural insecurity embedded deep in a woman psyche. Doubly amplified when you have to parade around in front of hundreds of live audience and millions watching your every step from around the globe. Imagine the endless worries in their head and feelings of physical inadequacies. "Do I look fat in this dress?", "They're too small, right" are some of the obvious self-criticism that can be heard in the dressing room. Most beauty organizers started providing free (sponsored) body enhancements to the contestants from mid-2000 in US (and rest of the world is fast catching up). We have read numerous articles how actresses go on a crash diet to reduce perceived body fat to look good stripping nude for the first time on-cam. The same thing applies to beauty queens. Despite friendly advice from respective org to the contestants to maintain healthy eating habits and not to lose too much weight, it's largely ignored. That's why so many of the girls look like a transvestite when it comes to the competition time. All the softness (fat in women vernacular) is drained from their body and face leaving an almost gaunt looking women with prominent jaw and cheek line.
+++++++++++++++++++++++++++++++++++++++++++++
Yvonne Strahovski

on Her Broadway Debut, Her Dexter Arc, and the Possibility of a Chuck Movie
Nearly a year after Yvonne Strahovski retired her breakout role as C.I.A. agent Sarah Walker during
Chuck
's series finale, the Australian-raised actress is busier than ever. This month alone, Strahovski made her Broadway debut in a revival of Clifford Odet's
Golden Boy
and became romantically entangled with television's most notorious serial killer during an arc on
Dexter
. Later this month, Strahovski continues her momentum with a role in
Guilt Trip
, the holiday comedy starring Seth Rogen and Barbra Streisand.
Amidst her frenzied schedule, Strahovski took a break on Monday afternoon to answer fan questions in one of VF.com's first-ever "Twitterviews," moderated by
Vanity Fair
's West Coast editor, Krista Smith. Below, highlights of the Q-and-A (with spelling and punctuation spiffed up slightly for easier reading):
Krista Smith: So excited to chat—how was your opening night on Broadway #GoldenBoy?
Yvonne Strahovski
: Fantastic, overwhelming, exhilarating and full of firsts!!!

@stranger94 asks: Have you ever thought about directing a film for the big or small screen?
I have def thought about directing but probably not right now.
@ymblue32 asks: Do you find it hard/easy to watch your own work?
I'm so used to watching myself on screen now that it isn't usually a big deal. Only sometimes I feel weird .
@marissaeisele asks: Does the #GoldenBoy cast have a ritual before every performance?
Not together as a cast but we all individually have funny things we HAVE to do before the curtain goes up .
@settleprecious asks: What is the #1 thing on your bucket list?
Trekking through the Himalayas in Nepal and laying my eyes on Mt. Everest.
@chuckingout asks: What was it like playing a pregnant woman for the movie #GuiltTrip?
So fun! I love wearing the preggers suit and having my hair brown—a totally different look for me hmmmm .


@myfavneighbors asks: You've been in the U.S. for over 6 years. What's one American landmark you still want to visit?
Well, I've already been there but I HAVE to go back coz it's soo gorgeous . . . Monument Valley . . . so beautiful.
@kittytopman asks: What was the scariest stunt you ever did on #Chuck?
Smashing my head through fake glass when I fought DeKay in the kitchen in that flashback episode. I kept laughing.
@juliewmiller asks: On Dexter, you play a serial killer's love interest. What is the scariest trait seen in a real-life boyfriend?
Thankfully no bf has ever wanted 2 kill me (as far as i know) worse than a bad argument .
@the_ring asks: What do you think it would take to make a #CHUCK movie happen?
A Chuck movie. Hmm. A lot of powers that be would have to agree and make it happen!!!
@uplink2 asks: Which is more difficult workload-wise: TV, movies or Broadway? #GoldenBoy #Chuck #Dexter #Guilttrip
Been debating Chuck workload vs. Broadway rehearsal and preview schedule. 2 very different beasts but hard in diff ways.

@what_is_my_m_o asks: What is your middle name?
Jaqueline
@cdunlap996 asks: What is the one character in history you are dying to play?
Catherine from Wuthering Heights. . . . sigh. . . . . .
@miller_duane asks: I'm so proud of your post #Chuck career. If you could choose your next roles, what would they be?
Well, this year I shot a film, I, Frankenstein, then Dexter, now Broadway #GoldenBoy, so may be time 4 another FILM.
@alicee575 asks: What is the most embarrassing thing that happened to you?
Not telling coz then you'll all know and make fun of meeeeee!!!!!!
@mattalton asks: If this is the last season of #Dexter, how about a Hannah McKay spinoff? @sho_dexter
Hmmmmmm I think we need a DEBRA spinoff!!!!
Thank you so much! Last question: what is the most rewarding aspect of being on Broadway? #GoldenBoy
Inspiring people. It has been so rewarding and I'm so honored to be part of the most amazing production ever. #GoldenBoy Thank you @KristaSmith. Twitterview was fun and I hope you all enjoyed. tra la laaa.
+++++++++++++++++++++++++++++++++++++++++++++
Backstage At '10 On Top'

:

Holland Roden

's Pushing For Less Nudity On 'Teen Wolf'
Lace? Leather? Chiffon? According to Holland Roden, the fabric doesn't matter as long as it can be worn. She tells "10 On Top" host Lenay Dunn in this backstage video from MTV's "Most Stylin' Stars of the Year" that after stumbling (in the buff) around Beacon Hills for the better part of Season 2, she wants her "Teen Wolf" character, Lydia, to be a bit more covered up in the future. (We know some guys who will be sad to hear that.).
Before hitting the stage as Dunn's co-host, the actress seems delighted to do her thing wearing actual clothes (no more fretting about "nipple coverage"!)
Roden's bio at Imdb:


Born and raised in Dallas, Texas, Holland was drawn to the arts at an early age. Fascinated by the "Queen of England" at only six years old, Holland would put on one-woman plays for her family, emulating her favorite royal. Holland took her love of performing one step further and enrolled in theatre camps as well as acting classes to further her passion. However, it was Holland's second love, science that brought her out to Los Angeles and jump-started her career. Holland enrolled at UCLA as a molecular biology major and after one year of school, realized she wanted to return to her passion in acting. Even though Holland has been fulfilling her dream as an actor, she still remained dedicated to her education as a full-time student. However, due to Holland's busy work schedule, she was forced to make the hard decision of switching majors, leaving her love for science behind and majoring in women studies; a field Holland found surprisingly fascinating and received her degree in from UCLA.
* Unless 24-years old Holland Roden is in the acting biz just for fun and plan to exit as soon as she felt it isn't working out for her, she will be on Mr. Skin nudecomer of the year list in the future. The book-smart Roden chose acting and stuck playing dumb blonde who is actually really smart. Hmmm. I actually feel sorry for her. Sure she can stave off nude scenes if this was the 2000's. But it's a different environment now.
+++++++++++++++++++++++++++++++++++++++++++++
Who Got Naked in Movies This Year?
+++++++++++++++++++++++++++++++++++++++++++++
28-years old Brazillian model Marianna Romanelli:

Pierre Dal Corso (Galore Magazine)December 2012
- Marianna's
interview
+++++++++++++++++++++++++++++++++++++++++++++
What the hell happened in

Nadine Velazquez

personal life to suddenly transform a nudity dodger into a I-want-to-show-and-share-it-all ch

ica

? I'm not complaining here. Just curious. Pretty certain financial security and age factor (27-to-35) is at play here when actresses genuinely fearing for their career become super aggresive in chasing after roles including ones with nudity.
+++++++++++++++++++++++++++++++++++++++++++++
Man Sentenced For Nude Photo Shoot With 14-Year-Old
Reporter:

WIBW (Posted by Melissa Brunner)
(WIBW) - A Johnson County man will spend more than five years in prison for conducting a nude photo shoot with minors.
30-year-old Kristopher Hausback pleaded guilty to one count of possession of child pornography. He was sentenced Monday to 69 months in federal prison.
In his plea, Hausback admitted he advertised on a site called Model Mayhem for girls to pose as models.
On August 8, 2011, Hausback reported his camera had been stolen from a Leawood hotel. Prosecutors say Hausback took nude photographs of a 14-year-old girl who'd gone there for a photo shoot. Authorities say she sent her brother a text message with hotel's name and the room number. They say the victim's stepfather went to the hotel and confronted Hausback, then took the camera following a scuffle.
Officials examined the camera and Hausback's computer. Prosecutors say authorities found photos he took of a 16-year-old girl, as well as photos of minor girls engaged in sexually explicit conduct.
+++++++++++++++++++++++++++++++++++++++++++++
Watch Out For

Mary Elizabeth Winstead
Mary Elizabeth Winstead is an actress who is well and truly on the rise and this week she tackles her most challenging role to date with Smashed.
The movie sees the actress tackle alcoholism with her character - and it is a role that has got her noticed.
But she kicked off her acting career in the theatre after leaving ballet school to pursue acting before she moved into TV.
She landed roles in the likes of Passions, Wolf Lake and Monster Island before she started to make the transition into movies.
In 2005 we saw her appear in films such The Ring Two, Checking Out and Sky High but it was to be Final Destination 3 that really kick started her career.
The movie was a box hit and went on to appear in Black Christmas and Grindhouse: Death Proof - she became known as a scream queen.
Towards the back end of the noughties she started to vary her roles with dance movie Make It Happen and blockbuster Die Hard 4.
Die Hard 4 was her first venture into the world of the big budget blockbuster as she took on the role of Lucy Gennero-McClane alongside Bruce Willis.
The film was directed by Len Wiseman and saw Willis return to the role of john McClane for the first time since Die Hard with a Vengeance back in 1995.
Die Hard 4 was a box office hit and from there Winstead's career has been picking up pace.
2010 brought critical success as she teamed up with Michael Cera for Scott Pilgrim vs. the World - which was directed by Edgar Wright.
The movie may not have been a hit at the box office but it has since gained a cult following.
She returned to the horror genre last year with The Thing and was back in early 2012 with Abraham Lincoln: Vampire Hunter.
But this week sees her tackle her most serious role to date with Smashed, which sees her team up with director James Ponsoldt.
Kate and Charlie like to have a good time. Their marriage thrives on a shared fondness for music, laughter... and getting smashed.
When Kate's partying spirals into hard-core asocial behaviour, compromising her job as an elementary schoolteacher, something's got to give.
But change isn't exactly a cakewalk. Sobriety means she will have to confront the lies she's been spinning at work, her troubling relationship with her mother, and the nature of her bond with Charlie.
Winstead is joined on the cast list by Aaron Paul and Octavia Spencer and it will really show another side to the actress.
And we are going to be seeing plenty of her in 2013 as she has three projects that are due for release.
She will reprise the role of Lucy McClane for a small appearance in A Good Day To Die Hard.
She teams up with Shailene Woodley in The Spectacular Now and
Jessica Alba
for A.C.O.D.
Smashed is released 14th December.
* It's a long

shot but I want to see MEW nominated for an Oscar for her eye-catching performance in Smashed. It's not that I care about her getting the best actress nomination or give a shit about Oscars. A nomination will provide the confidence for MEW to pursue a career far from horror genre. She recently claimed she was open to doing nudity if it's pertinent to plot. But Oscar-nod is sure-fire way to rip up the nudity clause for good. Actresses like MEW live for this moment. Surrounded by some of the greatest showbiz talents on planet, being judged by her peers, your name reverberating around the theater when they announce the nominated actors and the pomp and circumstance of it all will delight the crap out of the sweet girl from Utah via North Carolina. The experience will leave MEW hungering for more critical success and quick road back to Oscarville. I'm pretty sure and willing to bet MEW will take a second look at first-rate scripts with sex and nude scenes and go if that's what it takes so be it.
+++++++++++++++++++++++++++++++++++++++++++++
Man rapes mentally handicapped kid, walks on appeal because he shows regret

In an appeal decision, a Seoul High Court bench recently let a 54-year-old man convicted of sexually assaulting a mentally handicapped 15-year-old girl walk on parole because, well, he regretted what he did.

The attack happened in May when the guy gave the girl a lift in Gapyeong. He brought her to his home and sexually assaulted her.

In the first trial, the court handed the guy a three-year sentence. In its ruling, the court said the defendant's crime was particularly heinous because the girl was just 15 and mentally handicapped.

Seoul High Court, however, is apparently composed of more sympathetic sorts. They felt the defendant was not fully aware of the girl's age and mental condition when he committed the crime. The bench explained that the man immediately felt bad about what he did; after hugging her out of sympathy, crying and washing her with warm water (something less empathetic justices might misinterpret as "destroying evidence," as noted by some Segye Ilbo commenters), he dropped her off near her home, giving us an idea of the circumstances of the crime. The girl's mother, impressed by the devotion and effort of the defendant's wife, submitted a plea for leniency to the court (another WTF element to this story), and the defendant showed regret and atonement throughout the court of his confinement and trial. Or so the bench noted.

Thank God for the judge that he didn't post anything nasty about the president on Facebook, or else he'd really be up shit's creek.

Now, I've never seen sites like Youporn or Redtube, and certainly not Hegre Art, where the high quality of photography more than makes up for the over-reliance on admittedly pretty but skinny Eastern European models. Or so I've been told. Nevertheless, I can't imagine any of those sites have anywhere near as harmful an impact on sex crime rates as rulings like this.


+++++++++++++++++++++++++++++++++++++++++++++
New ITV primetime drama MR SELFRIDGE is based on Lindy Woodhead's book
This January 2013, ITV1 will broadcast Mr Selfridge, a major new drama series based on Lindy Woodhead's 2007 biography
Shopping, Seduction and Mr Selfridge
. Starring Golden Globe and Emmy winner Jeremy Piven (Entourage), Katherine Kelly (Coronation Street), and created by multi-award winning writer Andrew Davies (Pride and Prejudice, Bridget Jones's Diary),
Mr Selfridge
documents the rise and fall of maverick American (via London) retailer Harry Gordon Selfridge (1864-1947).
Upon its first publication in 2007,
Evening Standard
called Woodhead's book 'an enthralling description of fashion,' the
Sunday Telegraph
said it 'conveys the excitement of changes in fashion and technology in the late Edwardian era' with
Vogue
attesting it 'will change your view of shopping forever.'
Shopping, Seduction and Mr Selfridge
was also serialised as a Book of the Week on BBC Radio 4.
Set against the heady growth of 20th century consumerism, Woodhead charts Selfridge's humble beginnings in Chicago through to the opening and success of his eponymous Oxford Street store in 1909. This self-made millionaire addicted to gambling, extravagant spending and dangerous mistresses, was the greatest showman the consumer world had ever known.
Lindy Woodhead worked in international fashion public relations for over twenty-five years. Her first book,
War Paint
(Virago), about the make-up entrepreneurs Helena Rubinstein and Elizabeth Arden, was published in 2003 and
Shopping, Seduction and Mr Selfridge
followed in 2007 from Profile Books. Lindy worked as a script consultant on ITV's
Mr Selfridge
.
On why Andrew Davies undertook the task of bringing the 'showman of shopping' to television, he says: 'Selfridge liked to live on the edge, he was addicted to risk and enjoyed being in debt. And despite being a dedicated family man, deeply in love with his wife and devoted to his four children, he was fatally drawn to other women – and the women he chose tended to be wildly attractive, high-maintenance and unstable. A rich mix indeed.'
+++++++++++++++++++++++++++++++++++++++++++++
Discovery preps first scripted miniseries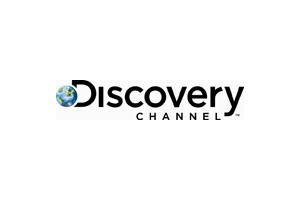 Discovery Channel has become the latest U.S. non-fiction network to venture into the scripted space, commissioning Scott Free and eOne Television to make a miniseries chronicling the Yukon Gold Rush era.
The series, tentatively titled
Klondike
, will be Discovery's first scripted miniseries, and promises to bring to life a tale about "six strangers and their collective fight for survival and wealth in a small, frontier town in the remote Klondike."
Based on Charlotte Gray's novel
Gold Diggers: Striking It Rich in the Klondike,
the series will be a coproduction between Discovery, Entertainment One Television (eOne) and Nomadic Pictures, in association with Scott Free Television.
"We've been developing scripted for some time, but wanted to find the perfect fit," said Eileen O'Neill, group president of Discovery and TLC Networks. "When we read
Gold Diggers
, we knew we finally found it.
"Discovery created and owns the 'gold' narrative with several of our hit series and we're elated to partner with Scott Free Television and eOne Television on a subject we know so well as our first, scripted project."
"EOne is delighted to be working with Discovery as they make their foray into scripted television as well as join forces for the first time ever with Scott Free and continue our relationship with Nomadic Pictures," added John Morayniss, CEO of eOne Television. "We're looking forward to sharing this innovative adaptation of a well-known era, and sharing this epic mini-series with audiences around the world."
"
Klondike
was the last great gold rush; one which triggered a flood of prospectors ill-equipped, emotionally or otherwise, for the extreme and grueling conditions of the remote Yukon wilderness," said Ridley Scott, who serves as one of the miniseries' exec producers via Scott Free.
Other exec producers include Paul Scheuring, who serves as primary writer and EP; David W. Zucker; John Morayniss and Michael Rosenberg for eOne; and Eileen O'Neill and Dolores Gavin for Discovery. Mike Frislev and Chad Oakes are coproducers for Nomadic, and Josh Goldin and Rachel Abramowitz are also writing episodes as consulting producers.
EOne Television will handle international distribution for the series, which begins production in March on location in Alberta, Canada. The series will be produced with assistance of the Government of Alberta's Alberta Film Development Program.
+++++++++++++++++++++++++++++++++++++++++++++