Exclusive Screening of Showtime's

House of Lies

Season 2 and After party
When: January 10, 2013 @ 7:30 pm - 11:45 pm

Cost: Free

RSVP for FREE to an Exclusive Screening of Showtime's House of Lies

.
WATCH THE HOUSE OF LIES SEASON 2 PREMIERE BEFORE IT AIRS! SEE HOW MARTY KAAN (DON CHEADLE) COMMANDS HIS TEAM, "THE POD", TO BEAT CORPORATE AMERICA AT THEIR OWN GAME.
AMC EMPIRE 25
234 W 42nd Street
NY, NY 10036
7:30pm – Doors
8:00pm – Screening*
Seating is based on a first come, first serve availability. Please bring RSVP confirmation that is sent to your Facebook-registered email. Must be 21+ to enter.
9:00pm – After-Party
Music by DJ D-Nice
Drinks by Ciroc and Heineken
*While supplies last. Must be 21+ to enter. Screening passes will be available online beginning 12/31/12. Quantity of available passes for giveaway will be based on venue capacity. Venue is overbooked to ensure a full house. ©2012 Showtime Networks Inc. All Rights reserved. SHOWTIME and related marks are registered trademarks of Showtime Networks Inc, A CBS Company.
++++

+++++++++++++++++++++++++++++++++++++++++
'The Future' to premiere at Sundance
Starring Rutger Hauer and Manuela Martelli, the Alicia Scherson film will enjoy its world premiere at the Sundance Film Festival.

The Future, starring Rutger Hauer and Manuela Martelli, will enjoy its world premiere at the Sundance Film Festival.
Producers have informed us that The Future, starring Manuela Martelli, Rutger Hauer, Luigi Ciardo, Nicolas Vaporidis, and Alessandro Giallocosta will hold its world premiere at the Sundance Film Festival later this month.
When her parents die in a car accident, adolescent Bianca's universe is upended. Staying alone in the family's Rome apartment and entrusted with the care of her younger brother, Tomas, she struggles to hold it together as her place in her surreal new world becomes blurry. Life is further complicated when Tomas's gym-rat friends invite themselves to stay indefinitely. Using Bianca as a lure for a heist they've concocted, they convince her to initiate a sexual relationship with enigmatic blind hermit Maciste, played by Rutger Hauer. But as the two spend time together, Bianca unexpectedly finds normalcy and acceptance in the aging B-movie star and former Mr. Universe's rococo mansion.
Based on the novel by Robert Bolaño, The Future is written and directed by Alicia Scherson.
The cast includes Manuela Martelli, Rutger Hauer, Luigi Ciardo, Nicolas Vaporidis, and Alessandro Giallocosta. The film is produced by Christoph Friedel, Claudia Steffen, Mario Mazzarotto, and Emanuele Nespeca. Executive Producer is Bruno Bettati and co-produced by Luis Angel Ramirez and Alvaro Alonso. Ricardo de Angelis is the cinematographer and Miguel Hormazabal is the sound designer. Music is by Eduardo Henriquez and Caroling Chaspoul.
The Sundance Film Festival runs January 17 to 27 in Park City, Utah.
++++

+++++++++++++++++++++++++++++++++++++++++
Totally Rational Prediction:

Women Will Rule Cable TV in 2013
Keri Russell as a Russian spy in The Americans
The new year always brings new hope, but I'm even more hopeful than normal this Jan. 2 about the 2013 television landscape. Could this finally be the year that, after more than a decade of prestige cable television dedicated to the anxieties of amoral, middle-aged men, women finally get their shot at star billing, both in front of the camera and behind it?
Women have always done well on cable comedies. Showtime built its brand on
Weeds
' drug dealer Nancy Botwin and
The Big C
's cancer patient Cathy Jamison. And this month, HBO is pairing up the Brooklyn twentysomethings of
Girls
with the midlife crisis of
Enlightened
's Amy Jellicoe. But female leads have always lagged behind in dramas.
Homeland
was a breakout in part because of its novel decision to make its main character a woman with a full sexual, mental, and professional life, rather than hitching female stars and stories to male main characters like
Mad Men
's Don Draper.
Now, it seems like the balance is about to shift. On Jan. 30, FX will premiere its drama
The Americans,
which features Keri Russell as a steely Soviet spy living and working deep undercover in suburban Washington, D.C. in 1981 under the alias Elizabeth Jennings. FX is also remaking
The Bridge
, originally a Danish and Swedish collaboration about the police forces of those two countries investigating the death of a woman whose body is found on the border between them: Diane Kruger will play the American detective, paired with Demian Bichir as Mexico's investigator. And then there's Showtime's upcoming
Masters of Sex
, a dramatization of the collaboration between sex researchers William Masters and Virginia Johnson that's at least being billed as a star-making moment for Lizzy Caplan. These are all unusual opportunities for women to step into territory that's traditionally been dominated by men—for Kruger to take the role of top cop defined in this era of television by the men of
The Wire
or
The Shield
, for Caplan to be a visionary on a new frontier, like Al Swearengen was in
Deadwood
, or Walter White is in his meth kingdom on
Breaking Bad
.
It's no mistake that some of these roles were created by women. Michelle Ashford, who worked on the miniseries
The Pacific
and
John Adams
, is the creator of
Masters of Sex
. Meredith Stiehm, who created
Cold Case
and has been one of the lead writers on
Homeland
, is heading up
The Bridge.
And they're not only giving good roles to women. It's Ann Biderman, the creator of
Southland
, who cooked up
Ray Donovan
, the story of a Los Angeles fixer, that's actually part of Showtime's attempt to move
away from
a slate of shows dominated by female characters. (Imagine that!) Giving more women a chance to create their own shows isn't just about getting parity in roles. It's a chance to bring in new perspectives that can revitalize the tropes of the Golden Age of TV for men and women alike.
++++

+++++++++++++++++++++++++++++++++++++++++
Mr Selfridge Is Coming!
Here Are 5 Things You Need To Know About The ITV Drama
It's been a long time coming but filling the void left by Downton Abbey comes ITV's brand new drama Mr Selfridge, about the man behind Britain's second largest department store. Those hoping for a slightly gentler end to the weekend than CIA-terrorist thriller Homeland (which got our hearts racing and kept us awake for hours) might be in for a bit of a surprise. Why? Here's why...
1. Jeremy Piven is Mr Harry Gordon Selfridge
Mr Harry Selfridge is played by none other than Entourage's Ari Gold aka Jeremy Piven. 'Harry had such a colourful life,' Jeremy told us. 'He loved women and wanted to empower them and make them feel sexy. He went to great lengths to surround himself with the best people he could possibly find, to kind of scour the earth and find all these incredible trinkets for women to wear. It's an honour to be able to step into a role like this. I just hope I don't f**k it up.'
2. Shopping, sex and suffragettes = SCANDAL
It may be 1909 but there are scandals aplenty. Storylines include the rise of women's power during the suffragette movement, fashion, beauty and Harry's notorious gambling and womanising ways, despite being happily married to Rose Selfridge (he has an affair with and breaks the heart of a burlesque dancer).
3. Beware the shoplifter...
When the store first opened, it was mainly prostitutes who wore make-up. The idea that lipstick and perfume were on display as you walked in to the store was seen as radical. In fact, displaying anything on show at all was quite unheard of and shoppers for the first time, were able to browse by themselves without having to ask to be shown a specific item or garment. It also meant that there was a dramatic rise in shoplifting…
4. There's a drug-addicted burlesque dancer...
One of the characters becomes addicted to cocaine. Yes, even back then! 'We used this lactose powder, like a milk powder or flour that was safe to snort. It was very bizarre' says Zoe Tapper who plays Harry's lover Ellen.
5. The set is spectacular
The set – a beautiful, opulent and huge reconstruction of a 1909 Selfridges - is astounding. Glass cabinets encase perfume bottles and cosmetic cases. Though the set designer was able to find original items on eBay, they wanted everything to look shiny and brand new so they made most of the props themselves.
Meet the cast of Mr Selfridge
Jeremy Piven, Katherine Kelly, Frances O'Connor, Aisling Loftus and Zoe Tapper offer the lowdown on their characters and a behind-the-scenes glimpse of ITV's latest period drama
Harry Gordon Selfridge played by Entourage actor Jeremy Piven - the enigmatic American businessman whose entrepreneurial flair and risky strategies saw him establish Britain's iconic Oxford Street department store.
Tell us about your character, Harry Gordon Selfridge...
He was a pioneer in every sense of the word. You have this American at the turn of the century coming over here and having a real sense of what he wants to do - even though it hasn't been done before. He was a showman. He loved to rely on publicity. The windows were very much his stage with a little play going on in each one. So his store was always in a constant state of creative transformation. He loves his workers and motivates them through that personal connection and through inspiration as opposed to intimidation. It's infectious. It's a great role and a story many people won't know.
But his path to retail success doesn't always run smoothly, does it?
The money falls through. But instead of taking a moment and regrouping, he doubles his efforts and willed the whole thing to happen. Failure is not an option. That's a very American thing to do. The people around him at first were incredibly doubtful, then intrigued and they all rallied behind him.
Despite being happily married to his wife, Rose, we've heard rumours he was quite the ladies man - especially when it came to glamorous starlet Ellen Love?
He loved, honoured, respected and celebrated women and wanted them to come and feel empowered. Because of his love for the arts and for women he falls for Ellen. He's so enamoured with her, the way she carries herself and her as an artist. I'm not saying you'll understand it morally but the writer, Andrew Davies, has done it so beautifully that you could possibly understand why he would take the path that he does. And yet it's still surprising...
You're also an American who has travelled to British shores to play the role - are there any similarities between you and Harry?
There are so many parallels. I'm an American, also from Chicago, making my way in unchartered territory. Harry Selfridge is a showman and likes to be the centre of attention, whereas I like to disappear in a room and watch everyone else. So in some ways I'm different and in others I can find parallels that I can use.
---
Rose Selfridge played by Frances O'Connor - the beleagured wife of Harry who leaves her home in America to start a new family life in Britain with her four children and mother-in-law, Lois. But her husband's busy lifestyle and penchant for glamorous female companions leaves Rose feeling desolate and adrift from the upper echelons of London society.
Give us an insight into your character...
Rose is not the first person you'd notice when you walk in a room but if you did actually happen to talk to her you'd probably end up having a great conversation. She has a kind of quiet beauty and strength to her.
But while Harry's off flourishing amongst British society, Rose doesn't make the transition as smoothly...
Moving thousands of miles to a new life with your husband and family is no easy feat for any woman. She does struggle. You might not realise it at first but she is quite a strong character underneath it all. When push comes to shove she stands her ground and fights for what she needs in her life.
Rumour has it Harry is susceptible to the charms of London's female socialites, especially glamorous poster girl, Ellen Love?
Rose is no fool. She knows her husband has dabbled in affairs before and she knows what's going on with Ellen Love.
But she's given up many of her own aspirations for her husband to establish his career...
At the start she's put away a lot of her dreams of what she wanted to do with her life so that Harry could achieve his. When they get to London he becomes so entrenched in pursuing his dreams that he forgets about Rose. And Rose, left to her own devices, ends up going on her own own journey which is about self-fulfillment and realising her dreams. That's fun to play, especially a character that's introverted and a little shy.
What was it like working with Jeremy?
Jeremy is a lot like his character in some ways. He is very effervescent and full of life and energy. It was great to have the contrast of the American with the British. The mix of that created a good atmosphere on set.
Lastly, why should we watch Mr Selfridge?
It's escapist in some ways, very glamorous looking and it does have a champagne feel. Very bubbly and fun to watch with a genuine charm to the characters. Also it doesn't feel like a period piece. It just feels like you're watching people, like you're peering into a real world and not a television show.
---
Ellen Love played by Zoe Tapper - the sultry star of London's West End whose celebrity status qualifies her to become the face of Selfridges. But beneath the glitzy facade emerges a fragile and insecure girl whose emotional demands on her illicit relationship with Harry prove too much for him to bear.
Your character, Ellen, is more complex than she first appears...
Ellen Love is a two-sided character. She reminds me a little bit of Holly Golightly and is Marilyn Monroe-esque. She's got this vivacious, sexy, wide-eyed side to her. She lives the dream of the showgirl. And then on the other hand she's also got these inner demons that lurk underneath and a fragility that can rear its head at any given time. She's a lovely social butterfly but sometimes allows herself to get a little bit too close to the fire, has her wings singed and gets herself hurt. But she's ultimately a survivor and can always claw her way back.
How does her relationship with Harry come about?
Ellen underestimates Harry at first. She's quite used to the attention of men and perhaps uses them for their spoils. But Harry comes along and is quite similar to Ellen in a way. He also shines too brightly and they're both massively drawn to one another. It takes her by surprise that she actually ends up falling in love with him. Her barriers go down.
But the path of romance doesn't exactly run smoothly for the pair...
Harry thinks that when he's finished with her that will be it and he can go on to the next woman. But Ellen has other ideas. He can't get rid of her that easily.
Ellen was living in a time of great change for women - how much is that depicted in Mr Selfridge?
The suffragette movement was beginning to get into its stride and certainly in Andrew Davies' adaptation Harry Selfridge is in favour of this and actively supports it. It was a great time for the emancipation of women and in a funny sort of way the whole shopping experience that Harry Selfridge created almost aided that. It suddenly became a respectable pastime for women to go shopping. Andrew has written some fabulous, really strong female roles for this drama.
You had the chance to film at London's Theatre Royal on Drury Lane - that must have been quite an experience?
I was absolutely terrified beforehand. I've not performed on stage before and it felt like we were actually playing a live show because of all the extras in the audience. It was definitely nerve-wracking but I got a real adrenaline rush from it as well. We were intruding on Shrek which is playing there at the moment. I think I had the donkey's dressing room!
---
Lady Mae Loxley played by Coronation Street actress Katherine Kelly - a wealthy London socialite whose connections land Harry the investment he needs to secure the future of Selfridges.
Tell us about your character, Lady Mae Loxley...
She was the woman of the time at the top of the ladder. The party that you wanted to go to. And as a socialite she knows everybody. She obviously married for money. We never see Lord Loxley. He's in the country and she's in the town and that's the way they both seem to like it. She also has younger lovers.
She becomes Harry's knight in shining armour, doesn't she?
Harry has lost his financial backing and people think he's an American who has lost the plot. So his journalist friend Frank [Edwards] brings him to meet Lady Mae. If there's anybody that can get Harry the money it's her because she's the richest and most influential woman at that monent.
Mr Selfridge follows a long string of successful historical dramas - Downton Abbey, The Paradise - what sets it apart from the rest?
It's not just another period drama. It's a story about shopping and the man that brought shopping to the UK. And it just happens to be set in 1909. It's about shopping, so women are going to love that. Boys will love it because Jeremy is awesome and he's absolutely the businessman that you want to be in life. There really is something for everybody in Mr Selfridge and it's such a great cast with so many lovely stories.
Did you enjoy working with Jeremy Piven?
The first time I met him was when I was in She Stoops To Conquer. I got a call saying, "Jeremy is going to come and watch the show tonight." So he came to see it and we had a drink in the bar afterwards and I just thought, "How lovely of him to do that." He's a great leading man. He makes everybody feel at ease and when the lead is like that it filters down and makes for a very happy set, which is what we've got.
And lastly, what did you make of the impressive headgear you've been sporting to play Lady May?
Watch out for the hats. They can cause an eclipse. Lady Mae has to have the biggest and the best. They have to completely change the camera angles to shoot round my hats.
---
Agnes Towler played by Aisling Loftus - an intelligent young shop girl recruited by Harry Selfridge to work in the accessories department of his new store. With her flair for business and immaculate presentation, it isn't long before Agnes is climbing the career ladder, but will her violent drunkard father Reg thwart her newfound success?
Agnes first meets Harry Selfridge when he strolls into the old-fashioned shop she works in - what makes him stand out?
An American in London in 1909 is an exotic creature anyway and his charisma, charm and showmanship takes her aback. Especially in an establishment like that where it's very proper and people are expected to speak in a certain way to a shop girl. He's like a whirlwind going through the store.
Despite her success at Selfridges, Agnes has a pretty tough life back home with a drunk father and financially dependent brother to contend with...
She's at the helm of her family and has a difficult time of it. Financially she's the backbone but she's also the fibre of the family. I think she shoulders that very well. Agnes is a survivor. She makes the best of her circumstances and is one of the modern women of that time who has a growing sense of identity, ambition and self.
Her ambition catches the eye of a prominent male member of staff, doesn't it?
Henri Leclair, who is head of the creative department, sees something in her and really encourages it. She takes that encouragement and runs with it. She has an eye for things. She's on a journey to better herself despite the things at home which might hold her back.
Can we still see Harry Selfridge's influence in present day retail?
Some of the initiatives that Harry set up are still there today - restaurants within the store, shoppers being able to touch things. He even started up food halls and had the seed of that idea. And window displays. I love looking at the window displays in Selfridge's. They're just so beautiful and often funny and so creative. And it was Harry that started it.
---
Also look out for...
Henri Leclair (Grégory Fitoussi), Selfridge's dashing creative director, Miss Mardle (Amanda Abbington), the beguiling head of accessories, Kitty (Amy Beth Hayes) and Doris (Lauren Crace), best friends also work in the store, Frank Edwards (Samuel West), the seasoned London newspaper editor who takes Harry under his wing and introduces him to London society, Lois Selfridge (Kika Markham), Harry's mother who moves to Britain with the Selfridge family, Mr Grove (Tom Goodman-Hill), Selfridge's authoritative chief of staff, romantically linked to Miss Mardle, George (Callum Callaghan) and Reg Towler (Nick Moran), Agnes's younger brother and violent alcoholic father, and Mr Crabb (Ron Cook) - Harry's loyal and reliable chief accountant.
---
Mr Selfridge begins on Sunday 6 January at 9:00pm on ITV1
++++

+++++++++++++++++++++++++++++++++++++++++
28-years old English model Karina Marie @ Carina Harris: Playboy Playmate January 2013
(Karina's real name was provided by B.Sampson)
Karina Marie is an English model. She is the Playboy Playmate of the Month for January 2013. Her centrefold and pictorial are photographed by Sasha Eisenman.
From ski bunny to PB bunny, it's Karina Marie, our Miss January 2013. Born in Basildon, Essex, just east of London, Karina is slim, lissome, with blonde hair and blue eyes, rather like Sienna Miller, another model Londoner. She landed her first magazine cover at seventeen, and has since been featured in GQ, Elle and Arena. "I've been modeling for ten years," she says, and you can hear the East End in her voice. "I must be doing something right." At five feet, eight inches, Karina is made to model – and after a guest spot on Channel 4's The Salon, she had made up her mind. "I want to keep modeling," she says, "but I'd love to be a reality TV host." Nude modeling aside, Karina is a clothes horse – she spends her time in Camden Market, and her money on vintage clothes – and her taste in music takes her to festivals, like All Tomorrow's Parties and the Isle of Wight. "Being in a field in my wellies, watching the sun go down, drinking a beer and listening to live music?" she says, with obvious pleasure. "Heaven."
For now, she's enjoying her time as a Playmate, and she can't wait to see what happens next. "I don't like the word 'no'," she says, and with a face like hers, we can't imagine she ever hears it. Karina wants what she wants, and we're more than glad to oblige her.
Video profile: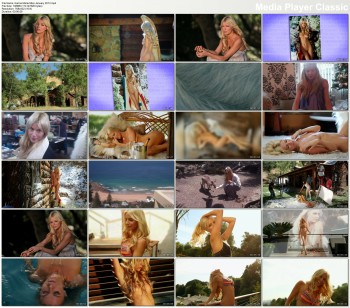 http://depositfiles.com/files/m8wibld25
Duration: 00.01.35
Resolution: 1920x1080
Format: mp4
File Size: 78 MB
Lumfile
[ Is it me or she trying way too hard to sound posh? She stretches out the syllables at end of each sentence and it feels real phoney to me. Anyway she is a beautiful lass. I'll trade John Boehner for her in a second. It's a win-win for me. America acquires a gorgeous new citizen and we get rid of a spineless incompetent fool ]
Karina is actuall

y

fashion model Carina Harris.
Carina comes from Lea-on-Sea in Essex, England. All of that sea air has definitely contributed to Carina's healthy look. Originally a hairdresser by trade, multi- talented Carina appeared in the popular reality programme 'The Salon' in the UK, and was a big hit with the clients and audience.
More of Carina here and here and here and here and here and here and here and here and here and here
++++

+++++++++++++++++++++++++++++++++++++++++
26-years old Austrian model Iris Strubegger
: Glen Luchford for Purple Fashion [Spring/Summer 2010]
++++

+++++++++++++++++++++++++++++++++++++++++
2012 Sports / Live TV Cursing Compilation
++++

+++++++++++++++++++++++++++++++++++++++++
Alexandra Daddario "honoured" by 'Fifty Shades' rumours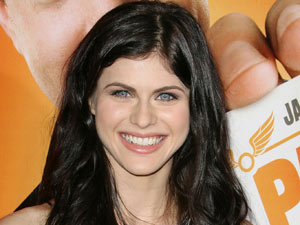 Alexandra Daddario has revealed that she feels "honoured" to be linked to the Fifty Shades of Grey movie.

The Texas Chainsaw 3D star admitted that she has not yet read the record-breaking EL James novel but revealed that she has heard rumours that she could take on the role of Ana.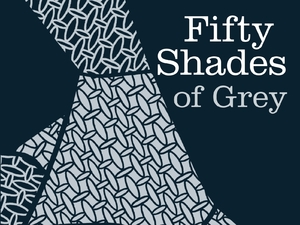 "I don't believe they've started casting," Daddario told Entertainment Weekly. "I haven't heard anything about it. But I'm honoured that people are throwing my name out for it."
Daddario joked that she should probably read the novel, adding: "I mean, I'm honoured that people would think of me for any big role that is talked about a lot.
"But yes, I should read the books. I've heard that they are rather risqué..."
* Unlike the nonsensical casting gossip of Krysten Ritter, Alex is far more serious candidate and someone casting people are seriously looking at (don't ask me for details please). Only (and this is important) if she

's

willing to waive the nudity clause. For that to happen, producers must prepare to fork out heavy incentives including a percentage of box-office gross. Do remember Alex is from a privileged background so money is a non-entity to her. She wants recognition and praise for her acting more than anything else. It now depends on surely a toned down (to receive a R-rating) Fifty Shade script.
++++

+++++++++++++++++++++++++++++++++++++++++
Is Sideboob Sexy or Trashy?
tytuniversity
Sideboob is all over the place, with Emma Watson, Nicole Scherzinger, Scarlet Johansson all using the look to let their smaller chests shine where traditional cleavage might fail. But as this trend moves from celebrities to college campuses, is it a sexy look? Or just plain trashy? In Episode one of Questionable Campus Trends, John Iadarola and Lisa Ferguson dive face first into... sideboob.
++++

+++++++++++++++++++++++++++++++++++++++++
On the 40th anniversary of the famous 'Blue Marble' photograph taken of Earth from space, Planetary Collective presents a short film documenting astronauts' life-changing stories of seeing the Earth from the outside – a perspective-altering experience often described as the Overview Effect.
++++

+++++++++++++++++++++++++++++++++++++++++
Identically Sexy
By
Twins are magical. Whenever you see a woman who you might rank as a 7, and then her twin shows up, she magically turns into a 10. So it obviously breaks my brain in two identical halves to see twins who were already 10s anyway.
(Above: I can see the Olsen quadruplets!)
​
++++

+++++++++++++++++++++++++++++++++++++++++
from
Charles LUCIMA
Charles LUCIMA | Director | Lighting | Color
Jay Ahn - Camera Op | Editor
Kate Compton - Model
KC Witkamp - Makeup | Hair
Alyssa Chrencik - Wardrobe
++++

+++++++++++++++++++++++++++++++++++++++++