It's always nice to see some diversity in skin mag. 23-years old American-born Asian-Indian

Aisha Jamal

is probably first American-Muslim to be featured in Playboy (correct me if I'm wrong) and boy the petite babe got the curves. She leads the way for uptight Muslims to loosen up and allow the distaffs a bit of breathing space to explore their sexuality without fear of dumb 'fatwas'.
Like Mother Theresa or Gonxha Bojaxhiu once said in Playboy (Albania edition circa 1930) – "The freedom to express yourself is the greatest freedom of em' all". Unfortunately Gonxha (now that's a porn name) didn't make the cover of the year and hurt by the rejection becomes the greatest nun in the world.
Aisha - Prom 2007
http://www.aishajamal.com/
http://twitter.com/animal_aisha
http://www.hercampus.com/school/psu/pen ... isha-jamal
http://www.girlsoftheserviceindustry.com/girl.php?id=13
http://www.wix.com/ahsum_aisha/main
Aisha Jamal
State college, PA
AGE : 19
DATE OF BIRTH: May 15, 1989
HAIR COLOR: Brown
EYE COLOR: Hazel
HEIGHT: 5ft 1in
WEIGHT: 92
BREAST: 32D
MEASUREMENTS: 32D-36-32
Aisha loves going to punk rock concerts, eating, sleeping and partying. She enjoys sex, food, over-indulging in food, punk and country music and her kitty. She wants to start her own advertising firm and become famous. Originally from West Lafayette, Indiana. This is the first time Aisha is posing nude and when Playboy comes calling, the non-nude model is unable to resist the temptation to explore her exhibitionist side. Blessed with natural D-cups.
"NOTE: I do NOT do nudes, so don't ask."
Don't worry. Aisha apparently has broad definition when it comes to modelling.
All Naturals - Set 1 (2008)
first shoot when she was just 19 and spreading her wings from clutches of repressed background.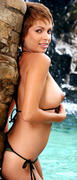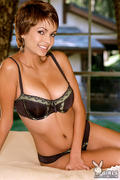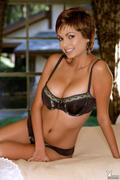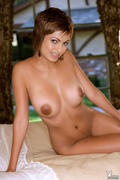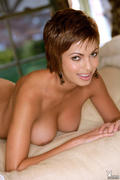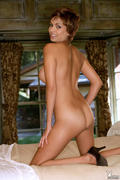 All Naturals - Set 2 (2008)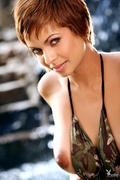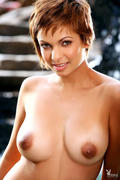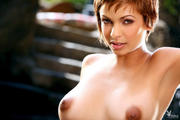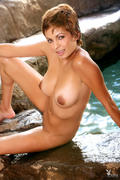 All Naturals - Set 3 (2009)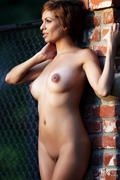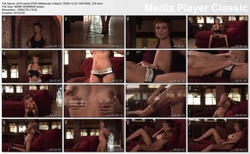 3-in-1
https://rapidshare.com/files/754580494/A-PP-2008.rar
as Laila Rose (Playboy's Barmate No.11)April 2011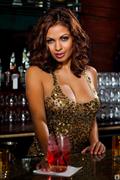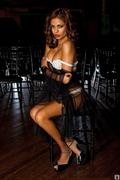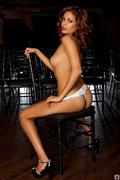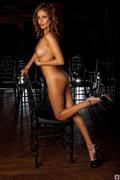 Code:
--------- Interview ----------
PLAYBOY: A three-story bar in State College, Pennsylvania. Who would have thought?
LAILA: We have to pack all the thirsty Penn State students in here at the Mezzanine.
PLAYBOY: You need a place this big to employ all these beautiful bartenders.
LAILA: I like to think we have the hottest girls in State College.
PLAYBOY: You dress amazingly.
LAILA: When you have great natural breasts like these and dress revealingly, it helps with the tips.
PLAYBOY: They're certainly not an occupational hazard.
LAILA: Once I was shaking a cocktail and the top of the shaker flew off. The drink went into my contacts and all over my tits. I had sticky boobs the rest of the night.
PLAYBOY: What else should we know about you?
LAILA: Well, I'm a crazy cat lady, I can't dance, and I hate to brag, but I'm on a full academic scholarship to Penn State.
PLAYBOY: What are you studying?
LAILA: Film. I've also studied women in the media. After I researched Josephine Baker, I thought more people should know about her, so I created a drink in her honor. Here are a couple of Josie Bs coming up.
Photography: Zachary James Johnson
Coed of the week (2009)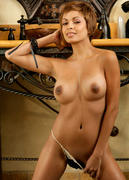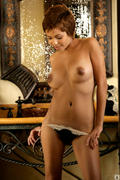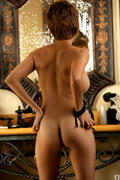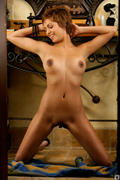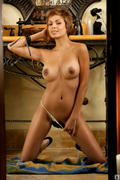 Real American Girls - Indiana (January 2009)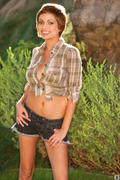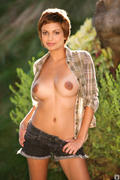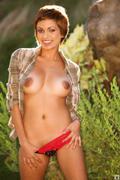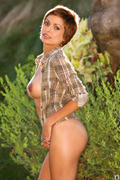 https://rapidshare.com/files/768412909/A-PB-12389.rar
Muslim pussy dangles like fruit from a tree