Chloe Miranda
I'm-Not-A-Nude-Model
Nowell
in second pictorials for Playboy (March 2012) Coeds edition.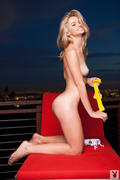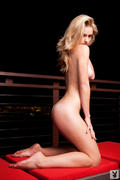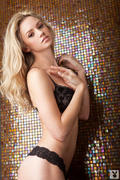 Chloe is now full-fledged Playboy babe and not shy anymore in displaying :
Chloe (Golden Girl) - BTS video shoot for Playboy Cyber Girls
Video/Photography: Isaac Mathew White
(actor turn photographer. Shoots regularly for Playboy and softcore sites)

Chloe is from Arizona. Is a major video-game nerd and sports enthusiast. Cute nerdy dancer. Was initially nervous about going nude but now feels liberated. Wants her friends to join in the nude fest.
Format : MPEG-4
File size : 78.3 MiB
PlayTime : 2mn 57s
Bit rate : 3705 Kbps
Chloe (Golden Girl) - video shoot for Playboy Cyber Girls
more of the Phoenix hottie turn Cali babe. Chloe oozes sensuality. Her bubble butt needs a cock fucking her belly down to keep it tight and supple. Natural pert tits. Muscular athletic legs will wrap around you gently as you enter her in mish.
Format : MPEG-4
File size : 122 MiB
PlayTime : 4mn 35s
Bit rate : 3704 Kbps
sweetheart Chloe in behind the scenes footage clothed photo shoot with photographer Joshua Shultz