20-years old Texas rose Rainy Day Jordan:
The pride and joy of Abilene. Rainy Jordan, I want to fuck you so hard you die from the endless orgasm.
Don't mind if I get the death sentence in good ole' Texas. It will be worth it!
Rainy Day Jordan (Miss December 2011)
Birthplace: Abilene, TX
Date of Birth: April 8, 1991 (20 years old)
Boobs: Natural
Eye color: Brown
Hair: Brown
Pubic hair: Shaved
Major: Nursing
School: Cisco College, Abilene, TX
Height: 5'9"
Weight: 125 lbs
Measurements: 34C-24-37
Photography:
Jarmo Pohjaniemi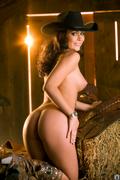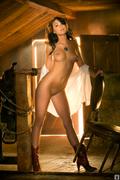 Rainy Day:
I've always wanted to be in Playboy! (Laughs) Since I was 11! It was just the right time and it all happened so fast. Very spur of the moment. I saw it on the Playboy website that they were coming to Dallas and I was like, "I have to go! I have to go!" (Laughs) I was very excited that they were at Dallas and got to do that. Like the saying goes - in Texas, everything is big except the brain.
Pride of Texas.....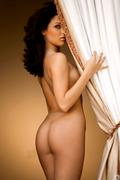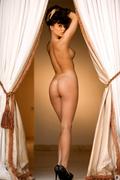 Steve Gustafson:
So after you found out that you were going to be Miss December, who was the first person you called?
Rainy Day:
I called my mom! She was with my dad and I was just bawling and crying! They couldn't understand me! (Laughs) They thought I was in a wreck or something. I told them, "I'm going to be a Playmate!" She was just thrilled and started crying and my dad poured a drink! (Laughs) They were so excited for me! Mom later told me Dad had the biggest hard-on after hearing my Playboy success. He is going to be more excited when I tell him of my plans to move into Hefner's mansion and hopefully have his baby in future. What parents won't be happy for their daughter to be plowed by a man old enough to be my great great granddaddy! I heed Daddy's stern advice 'any man is good enough for you except n***ers.'
Boxing Jordan........
Rainy Day Jordan - videos on the PB Set
Video 1 OtS
http://oron.com/v7nywz492q4s
Video 02 OtS
http://oron.com/rxacxsbkq6aw