Kelly Overton in True Blood (S5E1)

,

Alexis Bledel in Mad Men (S5E13)

and

Jennifer Love Hewitt in The Client List (S1E8)
It was pretty good night for nudity dodging babes. Kelly Overton finally naked but it will be baby steps for her as each episode progresses. Nice toned bod with fuck-licous butt and glimpses of her right nip (she wasn't wearing a patch). If the casting notices are correct and it makes to the final edition, Kelly will be in the buff most of the time and there is a rough sex scene coming up as well. Baby girl is just taking it slow. Yesterday it was butt. Next tits before all comes together during the fuck show. Don't know why but it seems sex/nudity=violence=bad language must be evenly balanced for each episode of any cable series.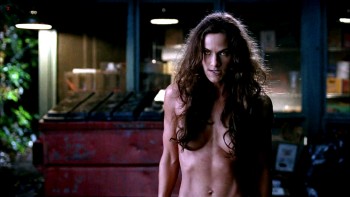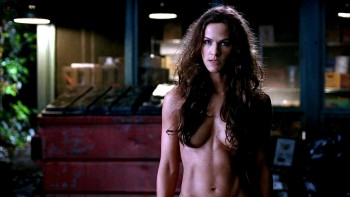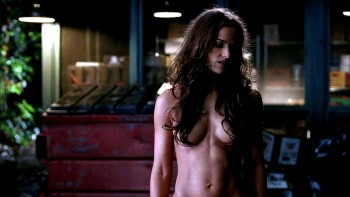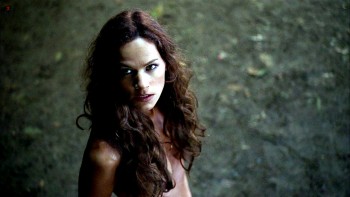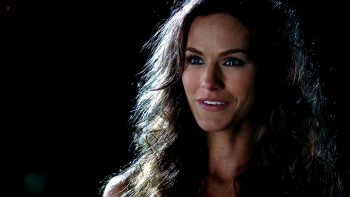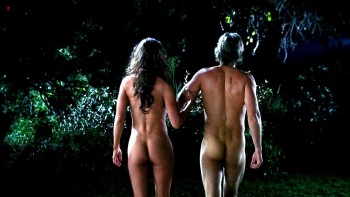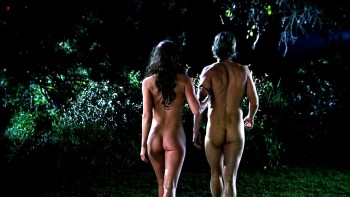 quick glimpses of left areola: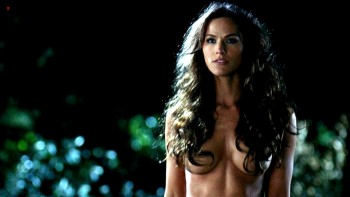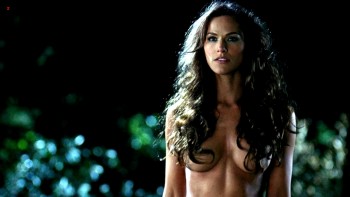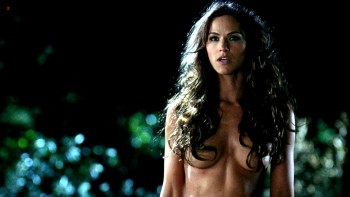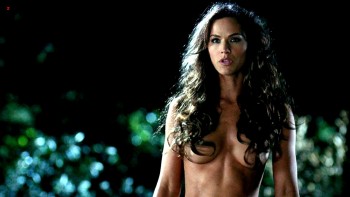 Alexis Bledel in Mad Men season finale.....
yellow rose of Texas putting her hand where it belongs in yesterday's The Client List (S1E8)
____________________
____________________
Malaysia girl tells of selling body on Facebook
They had sex three times during the evening and Susanne (name has been changed) pocketed over $500, excluding hotel fees.
"Since then, I have a solid base of customers who pay for me to go out with them," she told Bikyamasr.com. "Most of the time, the men are just looking for some kissing and a companion, but there are a few who want sex. It pays well."
The 19-year-old university student from Kuala Selangor in southern Malaysia, said that she turned to the online sex work when she couldn't pay her debts and her family refused to assist her.
"It was really hard, but now I have a way to make money. In the past month, I have made almost $10,000. I charge more now, especially if I am spending the night with the client," she argued.
Worrying women's rights groups in the country is that the phenomenon appears to not be as isolated as previously thought. Girls as young as 16-years-old are posting photographs on their Facebook accounts as well as stipulations for their "services" and what is being dubbed "compensated dating" is gaining steam, a Sin Chew Daily report said.
The paper said there were numerous postings from such girls, who gave personal details, terms and conditions and the services provided, including sex.
Susanne doesn't consider what she does sex work. "It is a way to make ends meet and date some people. Why not get paid to do it if we can?"
The "call girl" services are independent and appear to be individual girls offering their time for pay.
According to Susanne, there are forums online where girls who participate in the services get together and discuss their experiences.
"If a guy doesn't treat us well, we list him and all the other girls know that he is not to be trusted," she said. "We also talk about how to protect ourselves."
That includes the girls' choice of condoms, what hotels are best to choose in different cities and how to avoid being caught by police or being forced offline by Facebook authorities.
She said the key to the work is not posting any naked pictures on her account.
"We have learned that the men will contact us to ask questions and then we send photos to them to allow them to choose. Then it happens," she said.
However, other young Malaysians are frustrated that the "compensated dating" has resulted in their accounts being messaged repeatedly by strange men asking for sex, their cost and other harassment.
"It is really sad that this is happening," said Kuala Lumpur social worker and recent university graduate Anita Fooh, who told Bikyamasr.com that "sex work is sex work whether they like it or not, the problem is they feel as if they have no choice and are in such debt that it is debilitating them so they turn to a quick and easy way to make money."
Fooh called on the government and social services providers to develop action-plans to assist young girls in debt so they don't turn to sex to make money.
"It is extremely dangerous to see young women selling their bodies for money in today's world and when the government promises to help people on their debts."
____________________
____________________
Miss Irish Sun's racy photo session with her buff beau
The cheeky pair took inspiration from superstars David and Victoria Beckham for their first photoshoot together.
And they're certainly on the ball when it comes to spicing things up in front of the camera.
Gorgeous Nicola, 21, from Sandyford, Dublin, told how she loved getting exposed with hunky beau Ben, 23.
She laughed: "The pics are quite racy, I'm a bit worried about our parents seeing them, but it's all just a bit of fun really.
"I just wanted to do some different portfolio shots and I thought it would be great to work with Ben.
"The pics are nice to have and it will be lovely to look back on them when we're old and wrinkly."
Earlier this year Nicola beat off stiff competition from 600 beauties to become the face of Bavaria beer and to represent the Irish Sun in the upcoming Miss Universe Ireland contest.
But she admitted these saucy snaps have understandably aroused Ben's interest in her work — to the point where he could soon be moving in on her spotlight.
She said: "This is the first modelling he has ever done but he came to a commercial casting with me since and he's signed up on Andrea Roche's agency.
"He's just finished a graphic design course and he's very artistic and creative — he did a picture of me for my birthday last April which I love.
Muscly Ben, from Dalkey, Co Dublin, works out in the gym every day and plays football several times a week to achieve his toned physique. Yet blonde babe Nicola confessed she's a disaster when it comes to exercise — and modestly credited her stunning looks to simply having good genes.
She added: "Ben is a total gym bunny, he goes every single day, he's always trying to get me to go with him. I do no exercise at all, I'm going to have to start, I'm just lucky in that I'm naturally slim — my mum is the same — we are fine boned I guess.
"But I realise it will probably come and get me at some stage so I'd better get my ass into gear sooner rather than later."
And despite the similarity to the racy Emporio Armani shots of Posh and Becks, Nicola is adamant she and her boyfriend of a year-and-a-half are very different.
She laughed: "We did look at some Posh and Becks pics before the shoot, but we looked at loads of couples.
"We searched the internet and then ended up doing some poses which just came naturally anyway.
"I think we're pretty far away from Posh and Becks, although they are a really cool couple so the comparison is definitely welcome."
http://www.thesun.co.uk/sol/homepage/irishsun/4228599/Bavaria-beauty-Nicola-is-our-new-Miss-Irish-Sun.html
____________________



Genesis Rodriguez

Uncut Interview about Will Ferell's movie Casa De Mi Padre * She's gorgeous isn't she? Cute voice too - very daddy-girl kind of softness to it. My fantasy wish-list to see Genesis and Sofia Vergara lezzing it up in a Robert Rodriguez movie. Never going to happen though. At least not with Sofia. Currently in jungle fever mode.....
____________________
Demi Lovato's Racy Bedroom Pictures Surface
[PHOTOS]
Demi Lovato
, 19, is no stranger to controversy.
The former Disney-starlet and current X Factor judge is not as innocent as people might think. Just last year, the singer/actress was admitted to rehab for personal issues such as cutting, bulimia and anorexia.
And now — we have this,
exclusively
.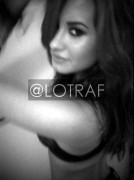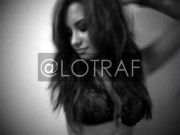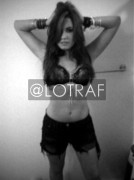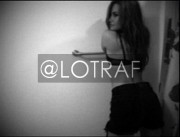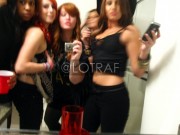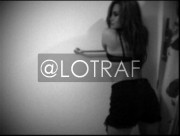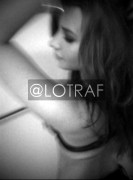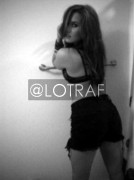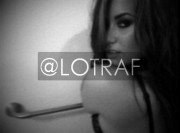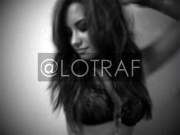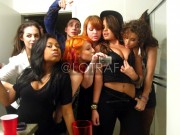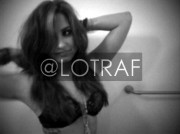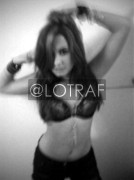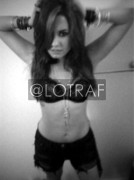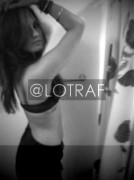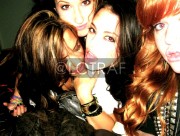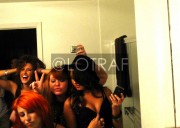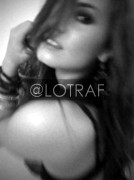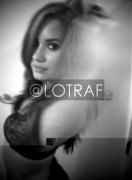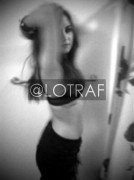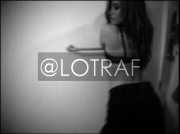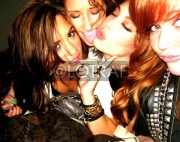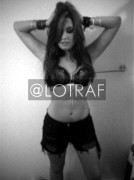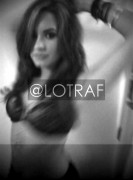 Photos above shows what kinda.. what a normal girl sleepover would be like. When
Demi
's alone is when things get messy.
Main photo show
Lovato
posing seductively towards a camera in a two-piece lingerie.
Demi
, at that time, was 18.
Shady friends: The pictures were sold to us by someone very close to her, and can be seen in some of the photos.
Surprisingly,
Demi
did not take the pictures herself — which is strange when compared to most celebrity leaks.. including ones by fellow friend and former Disney queen,
Miley Cyrus
in mid-2008.
The photos were taken during the
Camp Rock 2
phenomenon — right before tour.
It looks like a normal girl party to us. — we can also
confirm
that there is no (these pics are not from a) sextape contrary to popular belief.
Enjoy the 80+ pics at
http://lifeoftherichandfamous.wordpress.com/2012/06/10/demi-lovatos-scandalous-past-racy-bedroom-pictures-surface-photos/#
____________________
Bret Easton Ellis wants Allison Williams for '
Fifty Shades of Grey

'
Bret Easton Ellis has given his thoughts on who should appear in a movie adaptation of 50 Shades of Grey.
The American Psycho author recently revealed that he would be interested in turning E.L James's bestselling erotic fiction into a film.
Twitter
: "Okay. Today the team has been briefed and we will be approaching the studio this week about BEE adapting
Fifty Shades of Grey
into a film.
"Thanks to everyone supporting BEE adapting
Fifty Shades of Grey
: the response has been huge and amazing. Hope E.L. James feels the same way.
"The casting of Christian in
Fifty Shades of Grey
wouldn't be up to me but I have certain actors in mind. And a particular actress for Ana."
"Cronenberg and Alexander Skarsgård is a no-brainer. I've seen Alexander naked so many times at the gym that we both attend: perfect casting.
"For
Fifty Shades of Grey
: David Cronenberg, Alexander Skarsgård, Bret Easton Ellis and who as... Anastasia???
"I would love it if we lived in a world where Lena Dunham could be Ana in
Fifty Shades of Grey
but I don't think we do. I think she's hot."
Girls
between Allison Williams/Lena Dunham convinced me that either one of them could play Ana in
Fifty Shades of Grey
.
"Thinking more conventionally for Ana in
Fifty Shades of Grey
: Scarlett Johansson or Kristen Stewart. Alex Pettyfer as Christian: too young?
"Aaron Johnson as Christian Grey? In a perfect world it would be Ryan Gosling as Christian Grey...
"David Cronenberg directing. Bret Easton Ellis writing. Ryan Gosling acting.
Fifty Shades of Grey
team... Shades of Grey."
* Brett is right on money about Allison but Lena Dunham!? Really. What a stretch it will be for Lena to play a sexually submissive bitch. Though the gag-ball will be useful in shutting her up during sex.
____________________
Kristen Bredehoeft Nude Photo Leak By Ex Prompts Threat of Lawsuit
Kristen Bredehoeft (A-and-E 'Flipped Off') - Nude pic tweeted by ex-BF
Kristen Bredehoeft, star of A-and-E's show Flipped Off, is flipping
out
.
Her ex-boyfriend posted naked pics of her all over the Internet last week, and the TV star is going on the legal attack to take them - and him - down.
Her former lover posted photos with the following caption:
"I have a ton of naked pics of Kristen Bredehoeft and will post a few each day. I also have a sex tape she doesn't know about so keep checking back."
threatened to sue her ex
if he didn't take down the pics ASAP.
Looks like it worked. According to reports, he quickly axed the posting and replaced it with an apology that said, "Sorry for the inconvenience."
So sorry, indeed.
But you can view the plastic tits here :
http://www.imagebam.com/image/f10433195605794
____________________
Starz's
Magic City
brought its first season to a close this weekend with "Time and Tide." Ike Evans (
Jeffrey Dean Morgan
) is arrested for murder. Vera (
Olga Kurylenko
) has to try to save Ike's business deal, after he is escorted out of a meeting in handcuffs. Mob boss Ben Diamond (Danny Huston) catches Ike's son, Stevie (Steven Straight), having an affair with Ben's wife, Lily (Jessica Marais). Victor (Yul Vazquez) and Mercedes (
Dominik Garcia-Lorido
) deal with the death of a loved one. And none of this really excites.
There is something lacking about
Magic City
that is hard to pinpoint. It certainly isn't the sets or costumes, because the series presents a rich, vintage environment that looks stunning. It isn't the acting. Jeffrey Dean Morgan deserves the Emmys he won for
Grey's Anatomy
, and he is surrounded by a believable cast. And it's not lack of plot twists, because there is murder, intrigue, sex, and secrets aplenty. Then what exactly is it?
The simple truth is, even with all the right ingredients, television shows can still come out lackluster. There is just an utter lack of depth. Everything feels false, or slightly off. The tone and mood presented in each episode don't quite add up.
Take, for example, the Ben Diamond story in "Time and Tide." This is a truly murderous man, who thinks nothing of piling up the bodies in a quarry. There is some serious suspense when naked pictures of Lily and Stevie begin circulating. But there is little chance that Stevie will be killed off, at least not so early in
Magic City
's run, not the way the series sets itself up. Then, Ben actually does see the pictures! Instead of killing Lily and Stevie, though, he makes them have sex while he watches. Now, seeing as how he gets off on this, it's an interesting twist for a complex character, even though this is something Lily's character should have touched on before. But the Ben Diamond that has been presented would then kill these two afterwards, rather than risk his secret being exposed, or allowing them to get away with the betrayal. He doesn't.
Another thing that's odd is when Mercedes decides to quit her job as a maid and become a Pan Am stewardess. Besides feeling like she's about to spin-off into the canceled ABC series
Pan Am
, it's something not set up for her character. Then she sleeps with Danny (Christian Cooke), even though she's about to leave. And instead of leaving before the end of the hour, she stays and grieves her mother's death. So her entire store in "Time and Tide" is just convoluted and nonsensical.
The best representation of what I'm getting at is when Ike is arrested. Vera takes over the presentation, in a show of strength for her character. But then she is asked if she is seriously going to continue with this, after they all just watched Ike be led away. It's not like there's anything else she can or should be, but the entire thing is surreal, and just doesn't add up to a gripping, driven scene, as it should.
These false notes are what kills the series. It's still interesting and somewhat entertaining, despite an often slow pace. But it just doesn't quite resonate the way it should, or the way its peers on other networks do.
Magic City
could be something great, and because it's been given a second season, it may still be. Yet, the lack of risk taking and true authenticity are hurting it, and there needs to be some reworking if it is to be great.
Will I tune in next season? Yes. There is a slight draw here (BOOBIES!!!!!), and it's one that will hopefully be built upon. And it's still better than a lot of what is on TV. It just hasn't met expectations yet.
___________________
Nigerian-born Manners moved to Ireland with his family nearly a decade ago but even in modern Ireland vicious racists have abused beautiful Emma for dating a black man.
But Emma, 22, only feels sorry for the detractors, because as far as she's considered they are the ones to be pitied.
"It was mad how quickly it travelled and how it got out of proportion.
"But in reality we mostly only have positive experiences. Thankfully most people are polite and Ireland is a multi-cultural society now so it's not a big deal.
"Our culture has moved forward, and not before time. Anyone who doesn't move with it is just being left behind."
She said: "Teaching has always been a big part of my life, but it's kinda scary that I have to be all grown up and go out in the real world.
"But there's no reason why I have to give up modelling. I want to keep doing that but I'm also launching my own website and I want to do some fashion blogging.
"I will have a section on beauty tips and on techie stuff too and a wide area of subjects, which will hopefully appeal to guys and girls.
She said: "That's just not for me. I'm not comfortable doing the bikini on Grafton Street jobs but that's just me.
"I'm not a shy person, but I'm not overly confident at the same time.
"I really love fashion so I love fashion modelling, that's where I'm happiest.
"And I guess when you are a teacher you have to be mindful of what sort of pictures you do and who might see you, that's always a consideration too."
Emma looks sensational in these stunning pics taken by celebrity snapper and close pal Lili Forberg.
And she admitted she doesn't stress about looking good for the cameras, because she's too busy enjoying herself.
She said: "I don't take myself too seriously and I certainly don't stress about my diet.
"I do watch what I eat and I try to be sensible, but I enjoy carbs and I allow myself lots of treats.
"Every so often I'll reel myself in and go 'Emma, enough of that', but you have your good days and your bad days and that's OK with me.
"There's not the same pressure to be skinny if you are a model in Ireland and that's a good job for me.
"I don't get nervous about being in front of the camera at all anymore, I just love it.
http://wildchildstories.com/wild-child-files-interview-with-emma-waldron/
____________________
Happy 20th Birthday
Kate Upton

........