Guess who went full-frontal for a music video...
Sigur Rós have commissioned a dozen filmmakers to create music videos for the their latest LP,
Valtari
. Each filmmaker was given the "same modest budget and asked to create whatever comes into their head when they listen to songs from
Valtari
. The idea is to bypass the usual artistic approval process and allow people utmost creative freedom."
Alma Har'el's "Fjögur píanó" is the latest of these videos to surface and it stars Shia LaBeouf with one of his most intriguing performance in sometime. For those struggling with a fear of drowning, or the twisted world of S-and-M, beware. If not, then watch below.
__________________________________________
Blake Lively Says 'Savages' Sex Scenes Were 'Awkward' and 'Terrifying'
Blake Lively stars in Oliver Stone's new film Savages, and the blonde bombshell is sheds her sweet Gossip Girl image for the racy role.
Sex, rape, drugs, violence– her character "O" goes through it all– so when Celebuzz talked to Lively, 24, at the Savages press conference in Los Angeles, we asked if she was intimidated taking on such subject matter.
"This movie was terrifying in so many ways– it's so graphic, it's so violent– and [my character] experiences such an arc," Lively told us about how she dealt with the more graphic and intimate scenes. "It's challenging as an actor and it's also challenging as a person, you know?"
Blake shared her concerns about those closest to her watching the film…
"I've got a family, I've got nieces and nephews, and a young audience from [Gossip Girl]– that plays in too, elaborated Blake. "And you have a responsibility to your personal life, too."
Continued Lively:
It was a really strange situation to be in– in making this movie. The most important thing all along was telling the truth, and telling the heart of the story. I think [my character] is very much a modern young girl. She comes form new money, living in Laguna Beach, her mom is off with her eight different husbands…and I think it really told a lot more of how a girl could end up this way.
In Savages, Lively's character is in a committed and sexual relationship with two men, played by Taylor Kitsch and Aaron Johnson.
"She's the modern girl," Lively says of her character and because of that "love is so untraditional."
"These are three people who don't have a family, who are creating a family within each other," continued Blake. "That's what I was really drawn to in this story is all of the love– the love between my character and the boys, between the boys and each other, between my character and Salma [Hayek]."
Laughed Lively:
It was definitely really challenging because you know, you're on a set with 40 people and the boys are standing there naked [laughs]. That's always a little awkward!
__________________________________________
Me : Hi Heather. Huuuge fan of The Girl's Guide to Depravity book, the blog and the series. Rebecca Blumhagen is such a cutie-pie. She looks just like you! Just wondering if Season 2 was green-lighted? I heard Cinemax is moving away from after-dark shows.....
Heather :

What a huge compliment! Thank you so much! We don't know yet, but we're hoping to learn if there's a season two within the next few weeks. Stay tuned!
__________________________________________
BUMBLEFUCK, USA : Trailer
"A landmark lesbian romance. The most sexually charged on screen/fem coupling since Lisa Cholodenko's High Art" - Cine Outsider
Dir. Aaron Douglas Johnston (USA) 90 mins
Into the blazing heat and clear blue skies of Nowheresville, Iowa, comes Alexa from Amsterdam. Played by the film's co-writer Cat Smits, the inquisitive Alexa has arrived to spend the summer in this unnamed small town, working Dutch Alexa arrives in smalltwon Iowa to make a documentary about gay suicide, and develops a crush on a lesbian artist she meets at a club. Visits to the cemetery and references to a friend who recently killed himself hint her project is personal. But summer is not all about work, as sexually uninhibited Alexa develops a relationship with a lesbian artist she meets at a club and the boy who cuts the grass at the cemetery. Meanwhile, her landlord's interest in his new tenant becomes obsessive and violent. At its heart, Bumblefuck, USA is a love story, one which revels in the small moments of life—fooling around in a lake on a hot afternoon, scrounging for art supplies at the local dump, or a cup of coffee in a polka-dotted mug.
On DVD and VOD from PeccaPics.com August 2012
__________________________________________
The saga of Sara 'double-sandwich me' Tommasi continues.......
Sara Tommasi: made the porn movie just two weeks ago
The release of Sara's porn show could be delayed after her ex-lover/lawyer Alfonso Luigi Marra served a writ on the producers of the movie demanding they halt the VOD /DVD release.
http://gossip.fanpage.it/sara-tommasi-confessa-io-drogata-spero-che-il-porno-cessi-di-esistere/
(translated article)
Sara Tommasi confesses:

"Praying they will not release the porn. I was on drugs at that time.

"
In her own handwriting she claims of being in drugs-induced haze when she agreed to be fucked on-cam.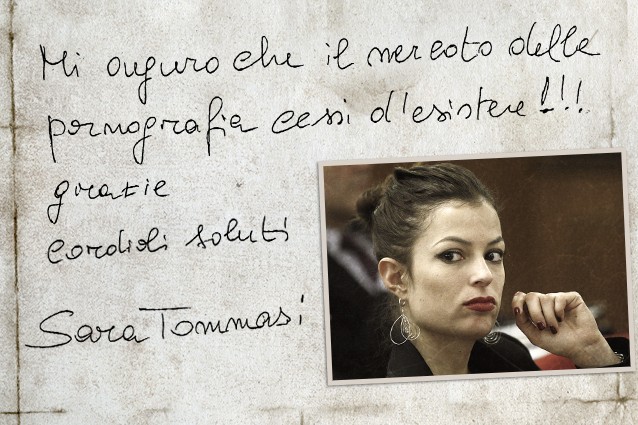 The lawyer hopes to halt the release indefinitely with Sara's testimony. According to gossip site the cheeky producers sent Sara advance copy of her porn 'performance' and in a rare moment of lucidity went to Marra for advice. When he saw the video he was both revolted and fascinated she could take two cocks at once (okay the last part was mine). He convinced her the porn movie will destroy her future career (as if) and turn her into a laughing stock (highly doubt that). Marra believes the bank oligarchs was involved with the porn producer in undermining his fight against the banks. Sara the coke-head was an easy target.
"I declare as Sara Tommasi that Mr. De Vincenzo Federico (producer the Dive and Star Management, which has produced "Sara contro tutti" or "Sara takes on all" ) have administered the drug during the filming of a porn video shot illegally in Italy days ago on the 3rd of June 2012. I hope that the pornography movie will never see the light of day. Thanks, best regards . "Sara Tommasi".
Sara admits to being addicted to cocaine in her statement to Marra and subsequently the press. She also claims the producer (Frederick De Vincenzo of Star Dive and Management) fed her drugs. She was too high to say no when signing on the papers agreeing to be a porn performer.
Earlier Alfonso Luigi Marra accused the makers of drugging Sara and forcing her to work in the porn movie
"I will open an investigation in order to seize the video." He have a solid witness in shape of gossip columnist Gabriella Saxon who was on the set the day Sara was DP'ed. Saxon claims Sara was mumbling like a moron and smiling a lot (apparently he have never seen Adam Sandler in action). Marra wants the BTS video to prove Sara was indeed under the influence of drugs. That she was unable to understand or comprehend what is transpiring around her. For Marra the clear indication was Sara confusing interview with Saxon when she claimed she shot the movie in Miami many years ago but evidence points to it was produced as recently 2-weeks ago.
The producer of the movie Frederick De Vincenzo (Federico Di Vincenzo) is unfazed with the potential legal wrangles and have released the title. "Sara contro tutti" or "Sara takes on all" (possibly alluding to DP or a gangbang). The trailer (or the movie itself) will be out on July 7. "A film to be enjoyed by porn fans" according to Federico Di Vincenzo adding Sara was "scorching hot" on the set. He responded to Sara drugs accusation by asserting the model signed the contract in proper state of mind. She has never taken any drug and neither before nor during the filming of the porn video. Federico was slightly surprised with Sara's sudden turnaround.

In my opinion as long as Federico have a video (ala Max Hardcore) of Sara lucid, concurring to all the terms and acts involved in the porn movie in clear manner and then signing on dotted lines - he should be safe from prosecution. It doesn't matter even if Sara and Marra submit a complaint to the Milan prosecutors.
__________________________________________
Ashley Greene of 'Twilight' as Ana Steele in 'Fifty Shades of Grey' movie?
With "Twilight Saga: Breaking Dawn Part 2" to be released later this year as the final installment to the popular vampire movie series, both the cast and fans alike will be sad to see the trilogy go.
Yet one of the beautiful vampires in the Cullen clan, Ashley Greene (who plays Alice in the film adaptations), may have her amber eyes set on a new franchise—vampires do have to work, after all. The actress revealed in a recent interview this week at the Young Hollywood Awards that she is "obsessed" with "Fifty Shades of Grey," and might want to sink her teeth into the casting role of Anastasia Steele.
With the hot "Fifty Shades of Grey" still at the top of the bestseller's list and casting speculation for the movie one of the best ways for fans to wait until more details on the film are released, some actors and actresses are interested in getting in on the literal action while the going is good.
According to a close interview posted this Friday with "Hollywood Life," Ashley Greene of "Twilight: Breaking Dawn Part 2" fame is one of the possible casting choices looking to fill the role of lead Anastasia Steele, the shy but steamy beauty of Christian Grey's affections.
"I've read the ['Fifty Shades of Grey'] book," Greene reported excitedly. "I feel like I kind of had to, since it's now pop culture and it's being made into a movie. I'm not finished with all of them, but I'm on the third novel."
Greene certainly has the beautiful, wide-eyed looks and innocent nature needed for the part, but she faces competition from other casting fan favorites. For Anastasia Steele, popular choices on a recent character poll include Lilly Collins, Amanda Seyfriend, Nina Dobrev, and Alexis Bledel. For who should play the part of Christian Grey, Ian Somerhalder, Alexander Skarsgard, Henry Cavill and Scott Elrod have also been mentioned.
* There is serious traction to the story. Apparently Ashley is really interested in the movie adaptation. After seeing co-star Kristine Stewart's daringly going nude in On The Road Ashley feels she have nothing to lose and much to gain if the Fifty Shades of Grey franchise takes off.
__________________________________________
In sexy Tinseltown you've got to fake it to make it
In Hollywood, movies about sex rarely make it past the censors – and those that do are a total turn off, says Geoffrey Macnab
Fifty Shades Of Grey author E L James has been in Hollywood this week, meeting producers keen to adapt her best-selling erotic novel for the screen. Such well-established names as Ron Howard and Brian Grazer (the team behind Frost/Nixon and forthcoming Formula 1 movie Rush), Nina Jacobson (the former Disney exec who brought Hunger Games to the screen) and the very cerebral Focus Features boss James Schamus are reportedly vying to make Fifty Shades Of Grey: The Movie, the hope clearly being to turn the novel and its sequels into an adult version of Twilight or Hunger Games.
It's a moot point, though, whether the millions of (mainly women) readers who've lapped up the descriptions of the heroine naked and shackled, "spreadeagled on a large four poster bed", can now be lured to a multiplex. There is an obvious difference between consuming erotic fiction discreetly on an e-reader and queuing up to watch scenes of bondage and sadomasochism while munching on popcorn. The race to bring Fifty Shades to the screen seems also incongruous, given Hollywood's well-known prudishness. This week, the Edinburgh International Film Festival opens with the UK premiere of William Friedkin's noirish comedy Killer Joe. This film has already fallen foul of US censors and has been given an NC-17 rating (which will prevent it being shown in mainstream theatres.) Killer Joe is indeed very violent in parts. But so are many other films which get R ratings. The suspicion remains that what really riled censorship body The Motion Picture Association Of America (MPAA) was the graphic, in your face nudity (the movie has barely started when we see an unwaxed Gina Gershon).
As Kirby Dick's 2006 documentary This Film Is Not Yet Rated revealed, the "anonymous group of parents" in southern California who help decide ratings for the MPAA are intensely suspicious of imagery showing female sexual pleasure. Kimberley Peirce, director of Boys Don't Cry, commented after her own tussles with the censors that "in a culture where most movies are written men, directed by men, they (films) are mostly the male experience". Pierce suggested that "if you are a woman who understands female pleasure and understands it from the woman's perspective, you're probably going into terrain that is unfamiliar – and unfamiliarity is what breeds these NC-17s".
In Europe and Asia, there is a tradition of well-respected auteurs dealing with sexuality in a frank and unsettling way, without necessarily being attacked as perverts for doing so. Bernardo Bertolucci's The Dreamers, Liliana Cavani's The Night Porter and Last Tango In Paris or Nagisa Oshima's In The Realm Of The Senses and Steve McQueen's Shame are examples of films with graphic sexual content that are treated respectfully by critics. Lars Von Trier is also about to start work on Nymphomaniac. These films may receive NC-17 ratings in the US but they are feted on the festival circuit. Historically, sex in Hollywood movies doesn't necessarily sell. The patchy box office performances of 9 1/2 Weeks, Stanley Kubrick's Eyes Wide Shut and Zalman King's Wild Orchid suggests that mass audiences don't really want to see such fare in cinemas.
Nor are these movies often artistic successes. There is too much soft focus, heavy breathing and posturing as filmmakers try to work out just how graphic they can be without alienating the censors.
The workings of the MPAA are often hard to fathom. A decade ago, Steven Shainberg's subversive S-and-M indie comedy Secretary (starring Maggie Gyllenhaal as an office worker and James Spader as the neurotic boss who likes to spank her) was rated R. The censors were seemingly won over by the film's lightness and humour and therefore didn't condemn it to the NC-17 wilderness. One guesses that leather riding crops won't be too firmly in evidence in Fifty Shades either and that the film will somehow have metamorphosed into a mainstream romantic blockbuster by the time it reaches your local cinema.
__________________________________________
27-years old former beauty queen Jacqueline Fernandez in Murder 2 (2011)
Jacqueline was born 2nd June 1985. Her father Elroy Fernansez is a Sri Lankan and mother Kim is a Malaysian. She has two brothers and an older sister. Her parents moved to Bahrain when she was very young.
After her schooling in Bahrain, she was awarded a Scholarship to study at the University of Sydney, where she pursued a degree in Media and Communications in Sydney, Australia. Having a passion for cultures and languages she also joined the Berlitz school of languages, where she learned to speak Spanish and improve her French and Arabic.
In 2006, she was crowned the Miss Sri Lanka for Miss Universe 2006 in March, 2006 and also competed in Miss Universe 2006. After winning Miss Sri Lanka title in 2006, she entered the world of television and anchored a show on Sri Lanka's business called Lanka Business Report.
She came to Mumbai on a modeling contract and landed a role in Bollywood movie Aladin (2009) directed by Sujoy Ghosh along with well known Indian stars like Amitabh Bachchan, Sanjay Dutt, and Ritesh Deshmukh. After the success of her first film, she got signed on by Milap Zaveri for his directorial debut movie Jaane Kahan Se Aayi Hai (2010) in which she plays the part of an alien who comes to earth in search of love. Her co-star from her first movie, Ritesh Deshmukh was her leading-man again. The director recommended her to well-known director Farah Khan who guest-starred in this movie. She made a cameo appearance (in a song) in the movie Housefull (2010) which was directed by Farah Khan's younger brother, Sajid Khan.
In 2011, Fernandez appeared in her third film, Mahesh Bhatt's thriller Murder 2, which went on to become her first box office success, receiving blockbuster status. Fernandez played the role of Priya a lonely model who is in a confused relationship with Arjun Bhagwat, played by Emraan Hashmi. Fernandez grabbed a lot of attention for the boldness and sex appeal she displayed in the movie. Murder 2 launched Fernandez's career for the good, as she started getting offers from big production houses. Post Murder 2 success, Fernandez turned down many roles, such as Raaz 3D, to avoid being type cast as a sex symbol. She also turned down a role in Krrish 3, but that was due to date conflicts.
In 2012 Fernandez appeared in Housefull 2, which went onto becoming a major commercial success, receiving a super hit status at the box office. Fernandez is currently filming for Race 2, which is expected to release on 25 January 2013, on Republic Day. She is also expected to film an item number for the film Total Dhamaal. Jacqueline will mark her debut in a Sri Lankan movie, titled Pravegaya which is to be released in late 2012. She is expected to make her international debut in the British-Canadian joint production, Definition of Fear.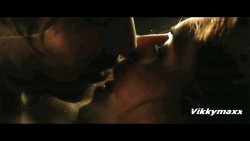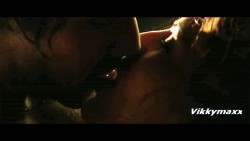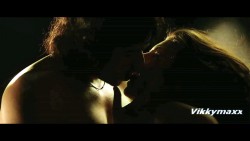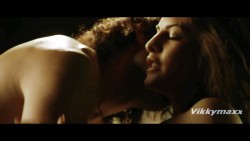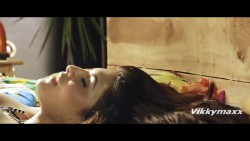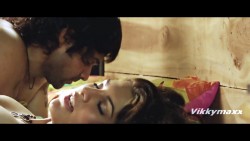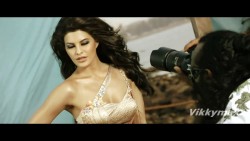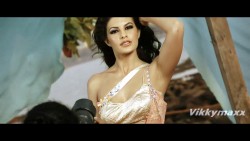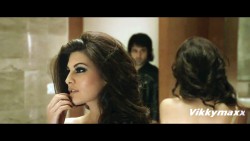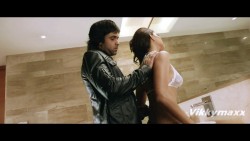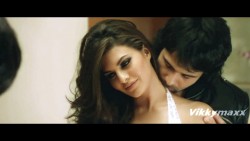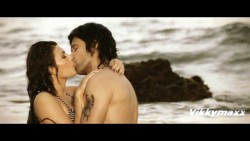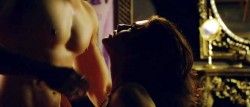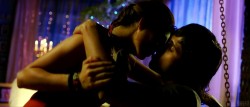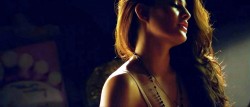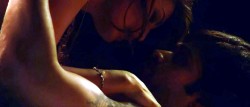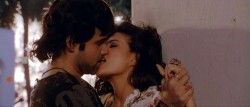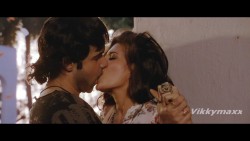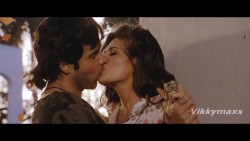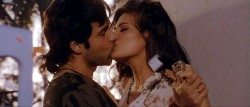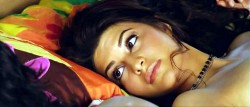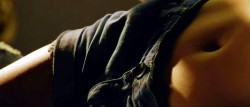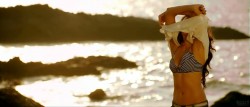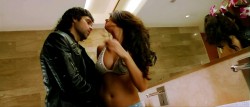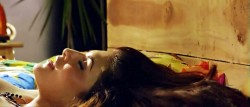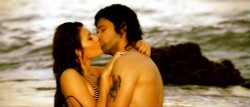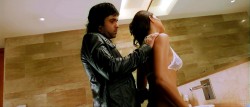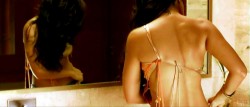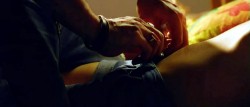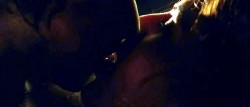 There is no nudity in the clip but damn it's pretty hot (to me at least) and love the kissing part. Very sensual.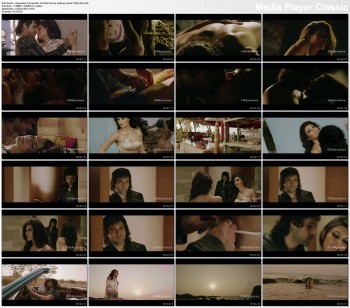 https://rapidshare.com/files/4148660279/JF-3jh36.rar
* actresses-models are considered semi-prostitutes in Indian movie industry and the society in general. So these girls usually have to develop a thick skin or do the second best thing - hooking up with a powerful and much older figure in the industry or snatching someone else's husband/boyfriend! It's mutual exploitation.[1] Jacqueline Fernandez parents were apprehensive about daughter sudden decision to try acting/modeling in sleazy Bollywood. But she is old enough to make own decision. [2] Barely wet her feet in India when she starts sleeping with 40-years old Sajid Khan - director of the movie Housefull in which she had a cameo role.[3] Dumps her long-time BF Sheikh Hassan bin Rashid Al Khalifa, a Bahraini prince. No hard-feelings on part of the Arab dude. He prefers porta-potty and Karlie Montana is much better cock-sucker.[4] Felt exploited in first sucessful venture as a female lead in Murder 2. Despite her reservation about French kissing, she couldn't help herself from swapping salivas with serial kisser and asshole Emraan. But goes public in supposed anger with Emraan.[5] Sajid was of course livid with anger. Jacqueline parents nearly had a heart-attack watching dear daughter go from world peace to sexy dance and bed-romp....and fucking fat douche in real life.[6] Jacqueline refuses any kissing-related roles unless she is given permission by Sajid. No open mouth. Basically killing her Bollywood career for good. But she is starring in a Canadian horror Definition of Fear (2012) scheduled to be released later this year. [7] By the way Jacqueline can't act to save her life. If she was an American actresss will be a C-lister. Probably ends up naked in shows like Chemistry or Femme Fatales.[7] Expected to marry Sajid this year. The divorce proceedings will begin in 2016 after he cheats on her or she strays.* Indian movie industry (mainstream) is at the moment in a transitional period when it comes to sex and nudity (but graphic violence is pretty much accepted and usually passed without any fuss by the the local censors board). The same way we were back in mid-1960's. Plenty of risque scenes, lingering tongue swaps and making out in the bed. When the ratings system (MPAA was introduced in late 1966 - bada bing bada boom - a new era begins. It will about 3-5 years before the archaic Indian censorhip board is finally overhauled.

__________________________________________
__________________________________________