Good news guys. You can buy Sara Tommasi porn movie at http://www.love-me.it/home.php.
It's about 50-minutes long with 3-scenes. Sara gets DP'ed. Blowjob on a black dude (self-professed black cock lover). Lezbo.
* This movie is dedicated to all the models (and aspiring ones too) who have degrees and masters in relevant majors but chose to pursue a career in modeling. Please make Sara your inspiration. Posing nude in Purple and Treat should be only the stepping stone to bigger things like porn. It's an art and not exploitation. The same thing you tell your dad when going full frontal for a mag. If not for goddamn on-line piracy (irony here), porn can afford more mainstream models like Sara.
______________________________________________
Boobs, Bros and Bud In Red Band Featurette For '

Ted

' With Mark Wahlberg and Mila Kunis
There hasn't quite been a full-on raunchy comedy this summer ("
That's My Boy
" is mostly just kind of mega-stupid), so just in case you're missing your fill of sex jokes, drugs and a little bit of nudity as well, not to worry as "
Ted
" arrives next week.
The live-action filmmaking debut of "
Family Guy
" creator
Seth MacFarlane
, the film presents the story of a man, whose relationship with a teddy bear who came to life when he was a child and has been with him ever since, is tested when a girlfriend enters the picture. And as this featurette bears out, the movie won't be short on provocative laughs. Orgasms, oral sex, marijuana, boobs, hookers and more are all featured throughout the spot that has MacFarlane and his leads,
Mark Wahlberg
and
Mila Kunis,
sharing their EPK thoughts. And we have to say, we laughed more than we thought we would watching this little tease.
Check it out for yourself below. "Ted" opens on June 29th.
Ted : review
by Tyler Stevens
Though I'm not a huge
Family Guy
fan (it's too hit-or-miss for my liking), I did find myself rather excited for
Ted
, the directorial debut from the creator of the show and another show,
American Dad.
What drew me into
Ted
was the fact that I had no idea this movie was happening until a trailer just found its way onto YouTube and was absolutely hilarious. While there were plenty of action movies to look forward to this summer, it seemed as if
Ted
was the comedy to beat. And after the disaster that was the release date shift of
GI Joe: Retaliation
, we found that we would be getting this film earlier than thought previously, June 29. So imagine my surprise when I find out, days before I get out a school, that I got tickets to a screening of
Ted
, three weeks before its new release. Well, I must say, it's certainly not a bad way to start my summer.
Ted
follows a guy named John, who, as a young boy, wishes that his stuffed teddy bear Christmas present would be his best friend. Low and behold, the teddy bear comes to life, and over 25 years later, he's still there… and John (now a grown Mark Wahlberg) is still is best friend.
The cast in this film is certainly worth noting, as Mark Wahlberg, the main human character in this film, had
the sole responsibility of everyday reacting off of nothing on camera, and those reactions would eventually (through post-production) become his relationship with a crass, pot-smoking CGI teddy bear. At times, Wahlberg is remarkably funny in this film, continuing to show off the comedy skills he displayed in
The Other Guys.
Of course, Wahlberg didn't have to try very hard to be funny in this film: the fact that he was sitting on a couch with a teddy bear smoking pot was funny enough in it's own right, but it's a bonus that Wahlberg actually is pretty funny in this movie (such parts that can be seen in the trailer include Wahlberg speed naming all the white trash names he knows in order to figure out the name of Ted's girlfriend). Mila Kunis holds up the female side of
Ted
as much as she can as the generic girlfriend. The major problem is that whenever she's on screen, her character has the tendency to slow up the movie. It's not her fault at all; it's simply that the part that was written for her wasn't a very impressive one. What really is the main attraction, though, when it comes to characters in this film, is Seth MacFarlane voicing the CGI foul-mouthed teddy bear, Ted. While he recycles his Peter Griffin voice blatantly to voice Ted (and don't worry, he's aware of that), Seth MacFarlane is absolutely hilarious as the character. Surprisingly, the character of Ted is a novelty that doesn't really wear off and the foul-mouthed teddy bear bit serves up some great laughs throughout the film. His interaction with human characters is absolutely priceless and while it's absolutely ridiculous, you actually come to care for the little guy too. Sure, you could say that the film kind of plays off the fact of "oh wow, that's a cursing, drunk teddy bear" to glide it's way through the entire film, but I'd be surprised to find someone not entertained by it at one point or another in this film. Plus, it's an absolute bonus that this film has some great celebrity cameos and references.
The film's story pretty much, as I said before, plays off the fact that there's a crude teddy bear on screen the whole time, but it's a comedy, so the story doesn't really need to be gold. That said, you do see where it's going fairly quickly and although there's one subplot not anywhere seen in the trailers, you will easily figure out how it's going to end the minute it starts. So what really matters in this movie? Well, it's a comedy so obviously… the jokes. And while Seth MacFarlane most definitely isn't known for having the most consistent comedy in the world (Family Guy is very often a misfire in my opinion), I'd say that there is definitely more hit-than-miss in this film. There are not only jokes in this film, but complete sequences, that had me nearly on the floor laughing. Sure, it's all ridiculous stuff, but it's also so ridiculously funny that it's impossible not to laugh.
Like any comedy, it has times when it slows down, especially in the third act of the film (although the last fifteen minutes are pretty damn hilarious), but mostly,
Ted
is a funny, turn-off-your-brain and just enjoy kind of movie. I mean, because, in the end, what's not to love about a womanizing, pot-smoking, constantly cursing teddy bear who's best friends with Mark Wahlberg? Well, in the end, as it turns out, not much. Not much at all.
FINAL GRADE: BFINAL SAY: It's as ridiculous as it sounds and it does mostly relish in the fact that it's a movie with a foul-mouthed teddy bear, but
Ted
is a constantly hilarious and unbelievably fun summer comedy.

______________________________________________
Sofia Vergara Dons Sexy Corset for Racy 'Vanity Fair Spain' Spread
Sofia Vergara
adopts a bad-girl glam look for the latest issue of
Vanity Fair Spain
. The
Modern Family
vixen shows off a series of sexy styles, and many are sure to have tongues wagging.
In a behind-the-scenes video taken during the shoot, Vergara, 39, flaunts her curves in a black corset and matching black bra.
The sexy shots don't stop there.
On the cover, Vergara wears a red, strapless silk jumpsuit while she poses with a lit cigarette, in what could be one of her most sultry stares from the shoot.
Given her penchant for showing off her famous assets, it's hard to believe that the Colombian beauty will turn 40 next month.
"I am on these lists for 'best ass' or 'most beautiful' with women like
Mila Kunis
, who's, like, 20 years old," she told
InStyle
in its April issue. "I have a son that age! Part of my career has always been because of the way I look. I'm not ashamed. It has opened doors. But I also know that if I didn't have something else, I'd be long gone."
______________________________________________
HBO and Showtime Audition Clips - Game of Thrones, True Blood, Dexter, Boardwalk Empire
I love HBO and Showtime, they have the best programming on TV.
Now is it just me or does everyone seem to be naked these days?
Check out these audition clips for Game of Thrones, True Blood, Boardwalk Empire and Dexter.
Melisandre from Game of Thrones
Nora from True Blood
Dancer from Boardwalk Empire
Hannah from Dexter
* As an actress, Ashleigh should have access to casting and script for the particular audition.
Remember the original casting notice for Nora was "nudity required" before being changed to "possible nudity".
But the best news is Hannah character will be naked at some point "if" they don't alter it to suit Yvonne.
Lucy Griffiths as Nora Gainsborough
Yvonne Strahovski as Hannah Mckay
______________________________________________
______________________________________________
Johnny Depp, Amber Heard Dating after Split from Vanessa Paradis.
Johnny Depp and Amber Heard pose for photographers as they arrive for the European premiere of 'The Rum Diary'.
Johnny Depp, 48 and his former co-star Amber Heard, 26 are seeing each other regularly, according to a report Thursday by the Daily Mail.
A source told the paper that Heard has been a "regular visitor" to the set of The Lone Ranger where Depp is expected to continue filming until August.
"Things 'seem to be heating up' between Johnny Depp and Amber Heard," writes the Daily Mail.
Depp and his longtime partner Vanessa Paradis announced their split on June 19.
"Johnny Depp and Vanessa Paradis have amicably separated," the actor's representative confirmed in a statement.
Rumors that their relationship was ending started circulating in January.
According to People Magazine today, Depp and Paradis, 39 began leading separate lives more than a year ago and hadn't "stayed under the same roof for some time."
The couple of 14 years had not appeared together on a red carpet for two years, People says.
What remains to be known is whether Heard played any role in their separation, as insiders of "the Rum Diary" have claimed.
"There were indications that a fling between Depp and his "The Rum Diary" co-star Amber Heard may have led [Depp's ex Vanessa Paradis] to pull the plug [on their relationship], but that was denied by them, even as "Diary" insiders claim it was true," reported the Chicago Sun Times.
The rumors about Depp and Heard have increased. According to a report in Globe magazine, Depp bought Heard a horse so they can ride together.
The actors were also spotted by photographers enjoying a trip together to Las Vegas on a private plane, although Heard reportedly brought along her longtime partner artist and photographer Tasya van Ree.
Depp has also been linked to "Dark Shadows" costar Eva Green and to his publicist Robin Baum.
Heard, 25 who has openly talked about her bisexuality, has reportedly been dating photographer Tasya van Ree since 2008.
______________________________________________
'Fear Factor' Donkey Semen Stunt Finally Airs ... On Danish TV
The video you would never admit to wanting to see -- but secretly were DYING to watch -- has finally made its way online ... the "Fear Factor" donkey semen stunt!!!!!
For those of you not up on your donkey semen history ... the stunt was originally supposed to air as part of an episode in January ... but NBC execs got cold feet and yanked the controversial episode from their schedule.
Luckily, TV execs in Denmark had the balls to air the stunt this week.
And yes, watching a woman drink a 24-ounce glass of donkey semen ... while her twin sister chugs donkey urine ... is EXACTLY as disgusting as you would think.
While it's obvious that allowing
Claire the cum lover and Brynne Odiouso
to drink from the tap would have made for better TV, the girls still do an impressive job of downing the donkey punch and should be applauded. The only downside to the whole scene are the annoying asses standing next to the girls.
"One of the "Fear Factor" contestants who drank donkey semen is finally breaking her silence -- claiming her spunk-chugging experience "was the hardest 15 minutes of my life."
Twins Brynne and Claire Odioso -- who competed on the episode -- called in to the Cowhead Show in Tampa today, describing the donkey splooge-o-rama in graphic detail.
According to Brynne, the twins got to choose who downed the semen and who drank the donkey urine -- Claire pulled the short straw.
According to Claire, producers left the semen sitting out all day in the hot sun -- and by the time she got to drinking it, it was boiling hot ... which made the smell unbearable.
Claire said it was extremely bitter going down ... "with hints of hay" -- and she vomited several times before successfully drinking the entire glass.
As for how the donkey stuff compares to the human variety -- Claire added, "It's a lot thicker.""
More of Claire the Jizz:
* One of the guys at a forum dedicated to Claire : "Just think if you were her boyfriend and she spit instead of swallowed. How mad would you be"
______________________________________________
Model: Photo Shoot Turned Borderline Pornographic
Northglenn Police Determine No Criminal Activity In Photo Shoot
NORTHGLENN, Colo. -- She makes thousands of dollars modeling for photo shoots she finds on Craigslist, but a Westminster model called police after she felt her shoot turning, "borderline pornographic."
"Ann" doesn't want her real name used. She responded to a Craigslist ad for a preliminary bikini model shoot. The agency promised payment up to $5,000 and potential travel to the Florida Keys."It didn't mention anything about adults or you know nudity of any sort," said Ann.
**Female Model/Actress Casting TUESDAY**! (Denver)

---

Date: 2012-06-17, 6:36AM MDT


Reply to: dg7ms-3083109719@gigs.craigslist.org [Errors when replying to ads?]


---




TALENT AGENCY is looking for Amateur or Aspiring models for calendar!.

Have people always told you could be a model?

If you think you have the look and what it takes to travel the world and experience things people only dream of

REQUIREMENTS: Must be 18 and applicants must send in recent photos as well as measurements, current height and weight, age,etc.

Must be comfortable in front of camera and be willing to take directions.

SERIOUS INQUIRIES ONLY.

(Phone number required)

Do not apply if you are not fit! It will be a waste of our time to read your email!

Apply with a head-shot and body shot, recent photos only.

"9-5 in an office is not a life at all, take a chance and go for it!"

Location: Denver
it's NOT ok to contact this poster with services or other commercial interests
Compensation: 1 to 5,000 Per Shoot

PostingID: 3083109719





---
The ad started with the following paragraph:
"TALENT AGENCY is looking for Amateur or Aspiring models for calendar!Have people always told you could be a model?"If you think you have the look and what it takes to travel the world and experience things people only dream of ""I do modeling. I've done several gigs off of Craigslist," said Ann. "It's just something fun that I like to do for a little extra money."
Photo Shoot Raised Red Flags
After responding to the Craigslist ad, Ann received a phone call from a phone number with a '720' area code. She said the call hung up immediately and was followed by a phone call from a blocked number. She said the person on the phone told her it was an agency based in New York."The number they gave me just went straight to voicemail, so that was my first sign," said Ann.She called her friend to go with her as her body guard. The shoot was at a hotel off Interstate 25 and 120th Avenue in Northglenn. Once they got there, a person involved with the shoot escorted them to a room but kept her friend out."We get up to the room and then he said that my friend couldn't stay in the room with me, which was another thing that I thought was really odd because that's never happened," said Ann."It was very odd that he just kept continually trying to make me feel comfortable, (saying,) 'Everything's going to be OK, this is routine,'" said her friend Stacy Smallwood.She kept her phone in her hand, while Smallwood waited outside the room."He also had a gun on him, so that made me feel a little safer," said Ann.She said the room was set up with a sofa and lights on both sides. She described a video camera and a basic digital camera that anyone would have."Most photographers have big cameras; professional equipment and this equipment did not look professional," said Ann."Why continue?" asked 7NEWS reporter Marshall Zelinger."I guess they seemed professional and I thought, 'Well, I got Stacy with me if anything happens,'" said Ann. "I thought maybe I'm being overly cautious."Once the shoot started, she started to find more unusual behavior."He took a couple shots and because of my experience with other photographers, I thought, 'This guy does not have any idea what he's doing,'" said Ann. "He was making remarks, like 'Oh yeah, you've got a really nice body,' and that's another thing professional photographers don't do because they don't want to make you uncomfortable."After a few more photographs, she determined the photo shoot was not for a calendar."He was trying to get me to do poses that were borderline pornographic," said Ann. "Then, he actually came up behind me and put his hands on my back to position me. He made a few sexual remarks, then he asked me to take off my bikini. That's where I said, 'I think we're done here.'""You've done similar type of shoots?" asked Zelinger."Yeah," said Ann."And they've all been legitimate?" asked Zelinger."Yeah, and they've all been legitimate," said Ann.
Police Determined No Crime Committed
When Ann left the room, she called Northglenn Police."She thinks that the two males there were not legitimate photographers and is worried about the safety of any other girls who may go there," said a police dispatcher. "(She) wants an officer to go out and apparently check their credentials and get the pictures back from them if they're not legitimate.""I was hoping they'd shut them down," said Ann. "I worried about other girls going into that situation.""Did they ask for sex for money?" asked Zelinger."No, they did not ask me to have sex for money," said Ann."Do you believe a crime was committed?" asked Zelinger."I believe that a crime as committed in the fact that they're falsely representing themselves," said Ann. "I would like a real thorough investigation into what they're doing."Ann signed a consent form before the photo shoot began. She asked police to get the consent form returned to her, along with any photos taken. Police told 7NEWS that the consent form was returned, but that the photographer told officers the camera had no batteries.Police said a crime was not committed because she had consented to the photos and because she was not touched in a criminal manner.Ann now has a Craigslist ad of her own, warning other women about what she went through.
WARNING! **Female Model/Actress Casting TUESDAY**! (Denver) SCAM!!!! (Colorado)

---

Date: 2012-06-20, 9:09PM MDT


Reply to: tkqc2-3091111279@gigs.craigslist.org [Errors when replying to ads?]


---




These guys are total SCAMMERS! They say they are with a modeling agency called, Siren Management, from New York. I had the police go there after my gut feeling that they were not who they say they are, and sure enough, they are two douche bags that live in Brighton, CO. They are attempting to do a "Fake Agent' video for Porn Hub, or something similar. DO NOT FALL FOR IT!!! YUCKKY!!!!! Btw, there is no pay, and never will be!!!!

Location: Colorado
it's NOT ok to contact this poster with services or other commercial interests
Compensation: $1000- $5000

PostingID: 3091111279





---



______________________________________________
Director says 'The Concubine' sex scenes are complicated
Director Kim Dae-seung By Kwon Hyuk-jae
Erotic period film
"The Concubine"
is heating up the big screen this summer, beating out Hollywood blockbusters including director Ridley Scott's new sci-fi film "Prometheus" as well as "Men in Black 3" in local cinemas. The film, which opened here on June 6, has attracted over 1.8 million people as of the end of last week.
The R-rated film's strength lies in its risque portrayal of sexuality in an otherwise sexually repressive period in Korean history. Centering around the character Hwa-yeon (
Jo Yeo-jeong
), the daughter of an aristocrat who enters the royal palace as one of the king's concubines, the film features a steamy love triangle involving her, Prince Seong-won (
Kim Dong-wuk
) and a commoner, Kwon-yu (
Kim Min-joon
). Director
Kim Dae-seung
who started his film career as the protege of director
Im Kwon-taek
, has gained critical acclaim for his feature films including "
Bungee Jumping of their Own
" (2000) and "
Blood Rain
" (2005). Kim talked to the JoongAng Ilbo about his newest film,
"The Concubine"
.
Q. In the film, Hwa-yeon in a way starts turning into the queen, whom she loathes. Why?
A. Hwa-yeon and the queen mirror each other. The queen is Hwa-yeon's future and Hwa-yeon is the queen's past. It's a vicious cycle of lust and greed. Even the beautiful maternal love of these women turns to greed, which is only getting worse at this stage, in this highly competitive society.
Parents put their children in private institutes to study, that endless routine, saying that they are doing it for their sake. But that act also reflects the parents' own desires. The aim of this film was to look at the mother and son relationship between the prince and the queen, and reflect on such relationships in our own society.
Q. There are those who say that "The Concubine" feels like a remake of the 1968 film "Naesi" by director Shin Sang-ok.
A. Hwang Gi-seung [film director and producer] actually approached me and asked if I wanted to take part in a remake of "Naesi". The film tells the story of a woman who enters the palace and the man who loves her and follows her into the palace to become a naesi [a Korean eunuch who is an official to the king]. I didn't think that this particular story would translate well for modern day people. However, I thought that the palace itself, as a unit holding various greedy intentions of the people inside, was an interesting place, so I made the film with the palace as a background.
Q. There was a lot of hype before the film began with people talking about how erotic the film was. Do you think this helped ticket sales?
I didn't think that kind of buzz was ideal, but in a way I enjoyed it quietly because that meant there was at least interest in the film.
There is a sex scene that reflects the power struggle of the characters and the camera was quite close to the action.
Q. In the latter part of the film, when the prince and Hwa-yeon have sex, the scene seems to symbolize the shift in power between the two.
Yes. The prince, who loves Hwa-yeon more than she loves him, is the weak one in the relationship. In turn, Hwa-yeon becomes more strong-willed, revealing her utter devotion to her son and that she can sacrifice anyone for him. All the sex scenes in the film are a jumble of power and lust and not even a moment of it can be beautiful as a result.
Q. I think the film also benefited from the quality acting.
At first, I didn't even dream
Jo Yeo-jeong
would agree to play the part because she had already done a similar, physically revealing role in the film
"The Servant"
(2010). But she said yes to the part saying she just wants to do her best acting in the film. This film's positive public reception is all due to
Jo Yeo-jeong
.
______________________________________________
Shamita Sharma goes nude in protest
(by Indian standard of nudity which is scantily-clad or in bikini)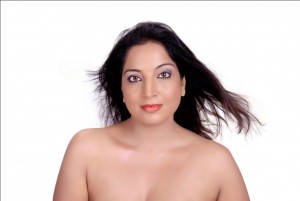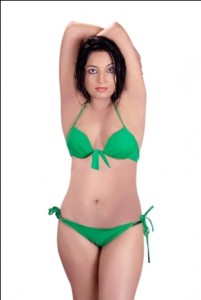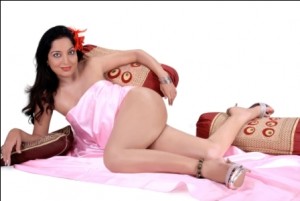 South film actress Shamita Sharma stripped for a protest campaign organized by a social organization Citizens Action Forum to protest against moral policing in Mumbai. This protest is part of a short film produced by Vrindaavan Films to highlight the need for more flexible laws and the urgency of new legislation to replace laws which are outdated and archaic.
What the Foble? is a satirical comedy film that lampoons the moral policing stance of the Mumbai Police in an international city like Mumbai which lives and works 24X7 and round the clock. It is a take off on the hockey stick wielding ACP Dhoble. The film stars Tamil actress Shamita Sharma in the double role of ACP Foble and a party going item girl a la
Rakhi Sawant who has also been a victim of Moral Policing in the early stages of her career.
The film also stars Dj Jenny D who is known for her 'Stop Moral Policing campaign' last year during the police raid at Oro's pub at Malad.The film is produced by Vrindaavan Films and goes on floor next week. It is a short (80 min) film which will be released around Independence Day.
DJ Jenny D's Annagiri against casting couch

DJ Jenny D, who recently shocked many with her nude photograph with a tri-colour fabric wrapped around her, has now fired her second salvo - a campaign protesting the Casting Couch in Bollywood. This campaign envisaged by DJ Jenny D appeals particularly to female artistes, singers, musicians and junior artistes to come out in support of the campaign.


'Victim of casting couch!'
Says DJ Jenny D, "Has anyone wondered why there are so many female singers and musicians, but hardly any female Music Directors in the film industry? The reason is simple - the Casting Couch. I myself have been a victim of this nasty phenomenon, and I had to face humiliation in the past. I know a lot of girls who just give in because they have almost no other option. A lot of girls leave their homes and come to cities like Mumbai and Delhi in search of work in the film and fashion industry only to be first met by the wolves and jackals who 'kill' their will to survive."
Inspiration : Anna Hazare Dj Jenny D, herself a victim of the casting couch, now inspired by Anna Hazare has decided to speak out against this malady, which plagues the industry.
The photographs for this campaign have been shot by Bollywood and fashion photographer Amarbir Singh. Says Amarbir Singh, "It is a bold campaign. I congratulate DJ Jenny D for standing up without fear for this cause."
Corruption unlimited!
According to DJ Jenny D, we need an Anna Hazare in the film industry too. "The casting couch syndrome is so prominent in the film industry that most secretaries and managers are many a time reduced to being glorified pimps. We need to take a strong stand against this issue. The first thing a Bollywood secretary or manager asks you is "are you ready to compromise"? It is time for the industry girls to fight the sleazy producers/directors and finds inspiration in Anna Hazare. This campaign is supported by the Citizen Action Forum."
______________________________________________
Corbin Fisher Hits

Oron

With $34.8M Infringement Suit
Gay adult studio Corbin Fisher on Wednesay filed a $34.8 million copyright infringement against Oron and its operators, claiming the file locker site is cognizant of its role as a swap meet for pirated porn.

The suit alleges at least 232 infringements of Corbin Fisher works were found on the site, which is ranked No. 935 for traffic, according to Alexa.

Named in the suit is parent company FF Magnat Ltd. and owner Maxim Bochenko, who also goes by the name Roman Romanov, as well as 500 John Does.

Bochenko, the suit says, is the "guiding force behind Oron.com and is accused of being equally responsible for any and all offenses by Oron.com."

In the suit Corbin Fisher states that most of the posting of the stolen content took place in the U.S. and that the majority of the stolen content distributed by Oron originates from the U.S.

Corbin Fisher further noted Oron's numerous ties to activity in the U.S., including that it utilizes domain name registrars in Virginia and Pennsylvania and does business with an Arizona-based payment processor. Bochenko also is a a resident of Jacksonville, Fla., and Golden, Colo.

Corbin Fisher seeks an injunction over the defendants restraining the them from further acts, impoundment of infringing content, and damages, as well as attorneys fees.

The suit also asks the court to freeze the company's assets, including its domain name and funds in accounts at PayPal and CCBill, and to appoint a receiver to take possession of defendants' assets.

"This remedy is appropriate to ensure that the Defendants are not able to finish out their bad
faith fraudulent transfer scheme," the suit said. "The defendants have engaged in extreme conduct, involving millions of dollars in damages.

"If the Copyright Act is to mean anything, it should mean that such schemes do not provide a source of profit for the cyber criminals who engage in them. The defendants see the writing on the wall: The defendants infringed upon copyrighted works for profit and have been caught. The elements of copyright infringement have been shown, and no affirmative defenses are likely to prevail."
______________________________________________