London 2012 Olympics

: The Agony and the Ecstasy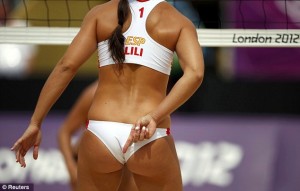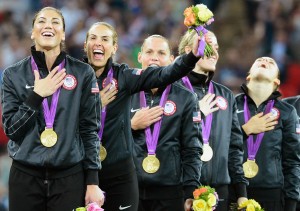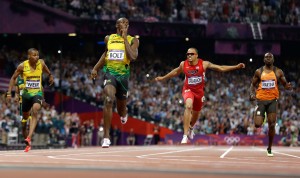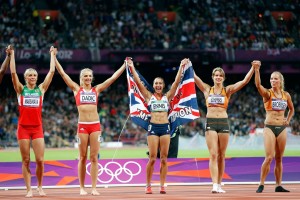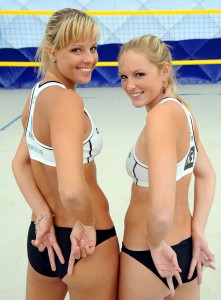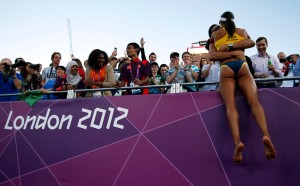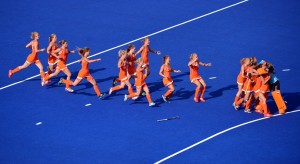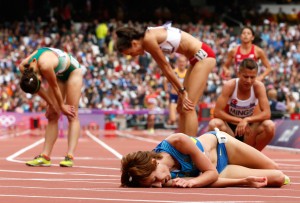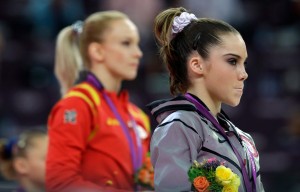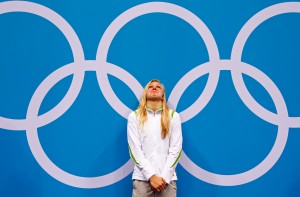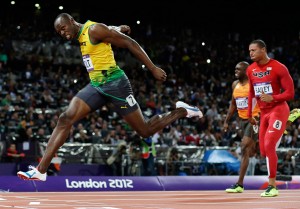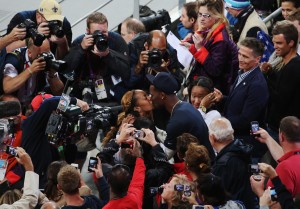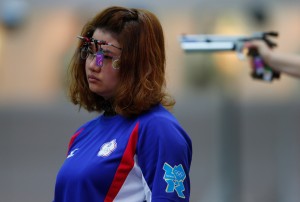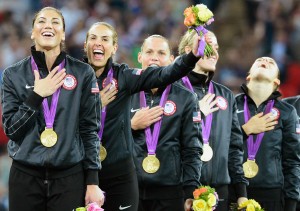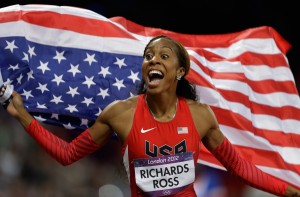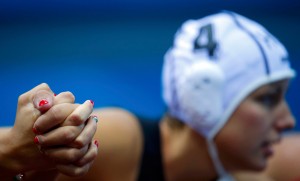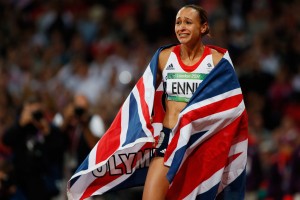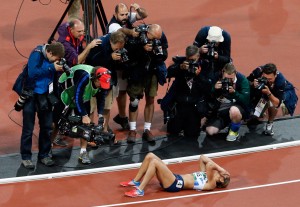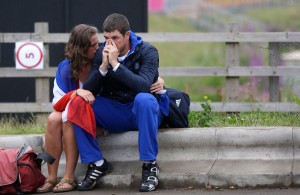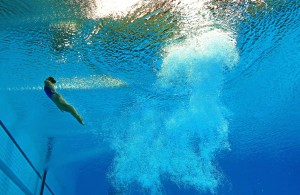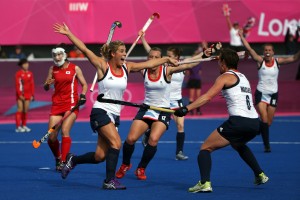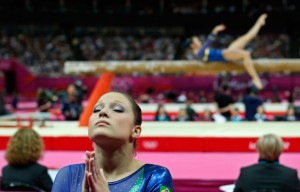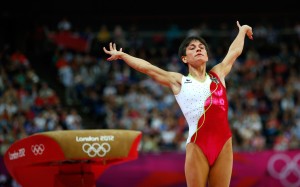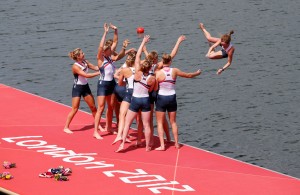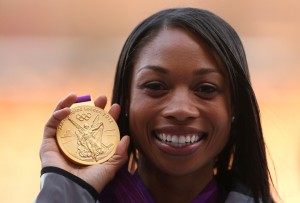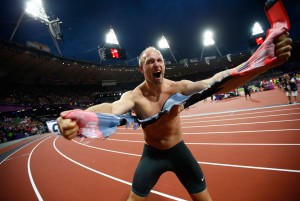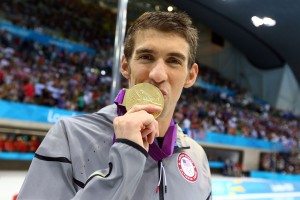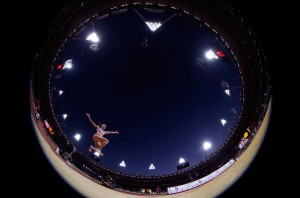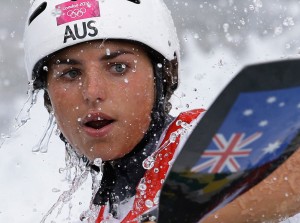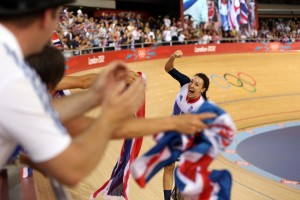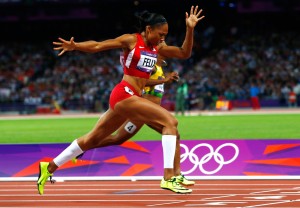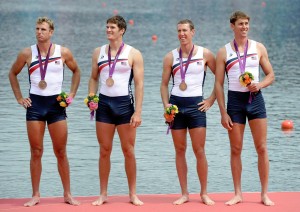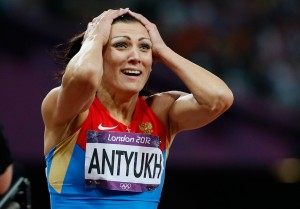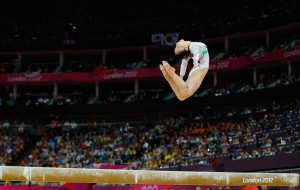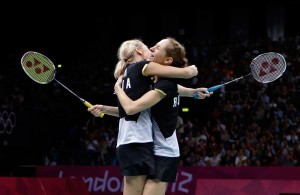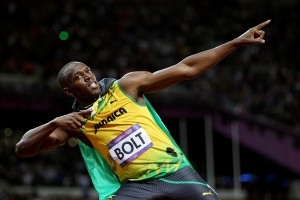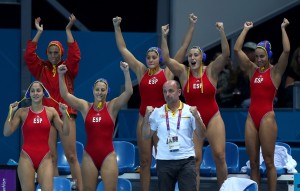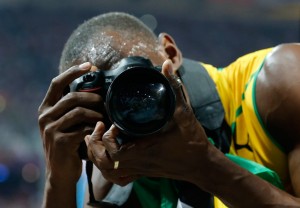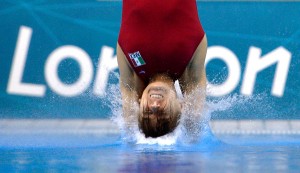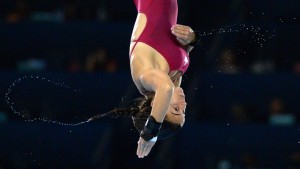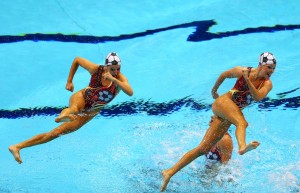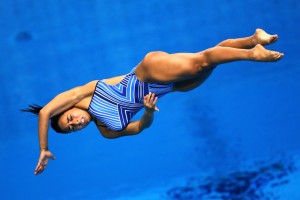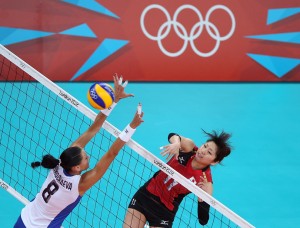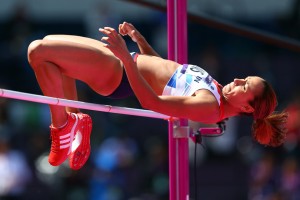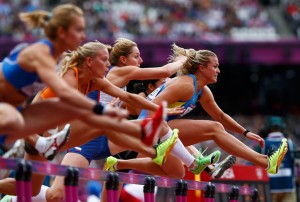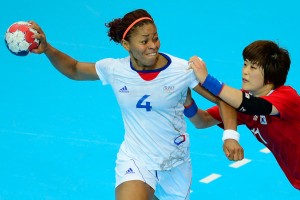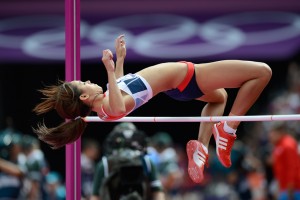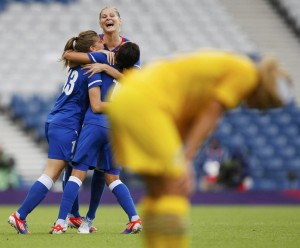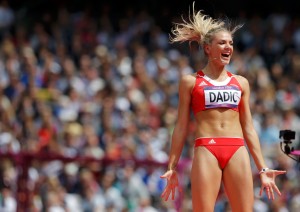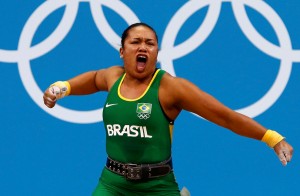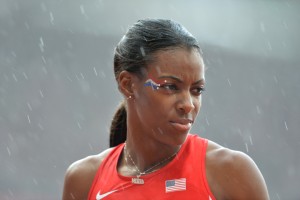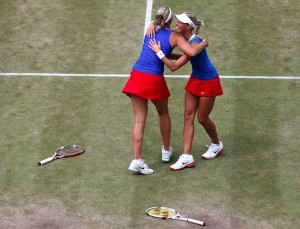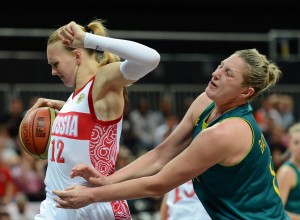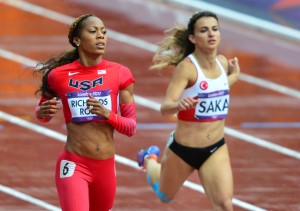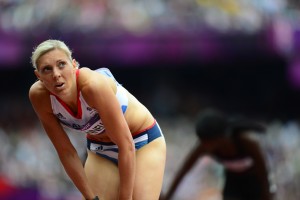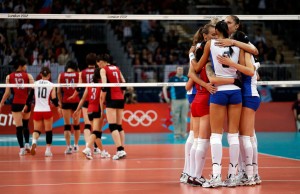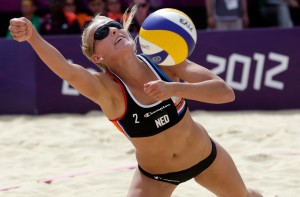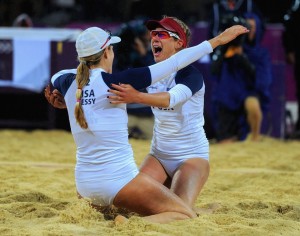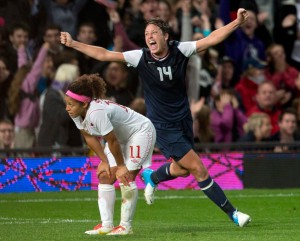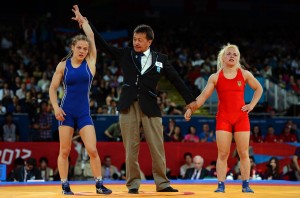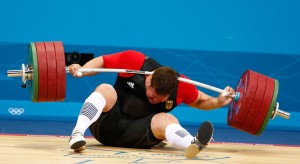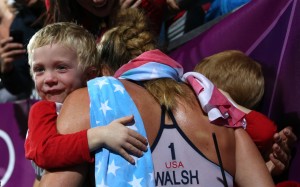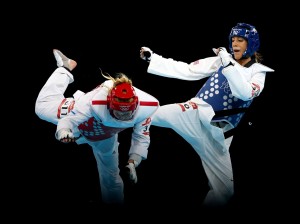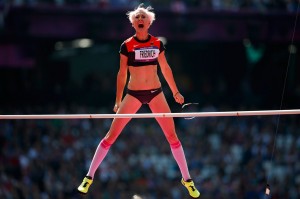 ___________________________________________________
ONTD Sexy Olympics: Time To Announce The Winners
___________________________________________________
Five of the most beautiful German Olympic sports women competing in the Summer 2012 Olympics Games have completely stripped off their clothes for the August issue of the German edition of Playboy magazine in order to raise their morale two weeks before the beginning of the games held in London 2012.

The hot five athletes who are among 391 German athletes will compete in 23 of the 26 events are as follows: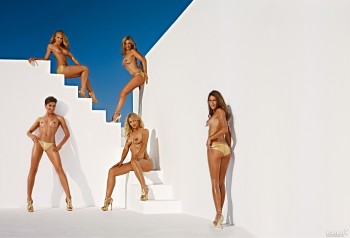 [1] Beate Gauss (shooting, 10-meter air rifle)
,
Blonde bomber Beate Gauß (born 10 August 1984) is a German sports shooter. She competed in the Women's 10 metre air rifle event at the 2012 Summer Olympics. Unfortunately, Beate finished 32nd in the air rifle qualification and failed to advance to the finals which were won by China's Siling Yi.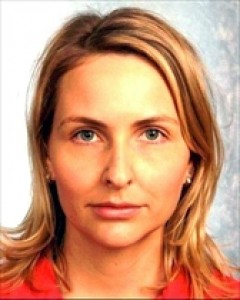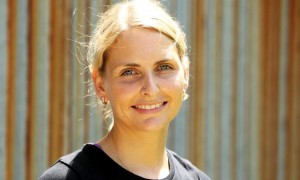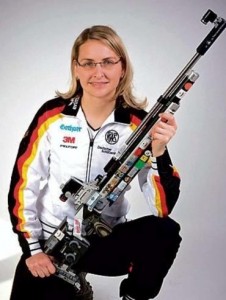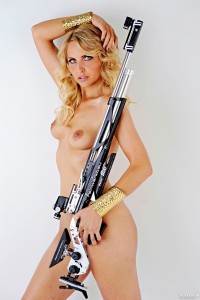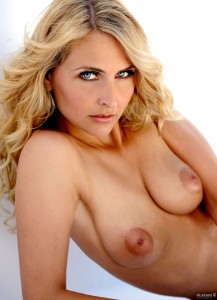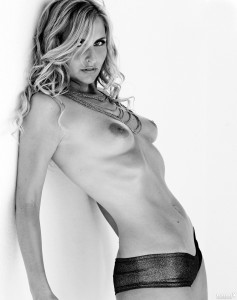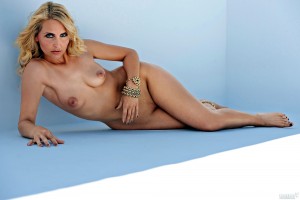 [2] Christina Schütze (hockey),

28 years-old midfielder from Dusseldorf Christina and her German team-mates didn't do so well placing in seventh.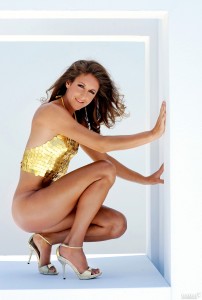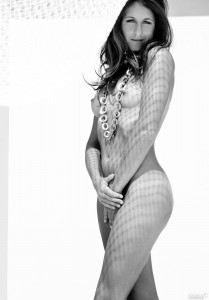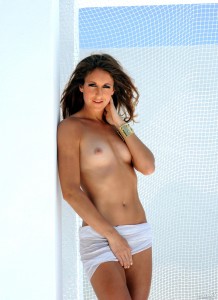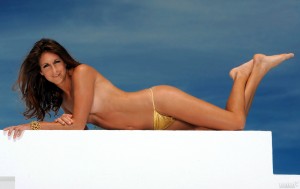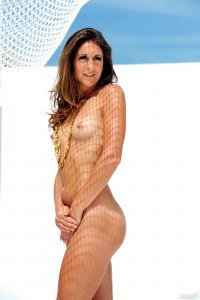 [3] Angela Maurer (swimming, 10 km marathon),
36-years old long distance swimmer. Nearly twice the age of many of her competitors, Angela is respected as an open water workhorse. This mother of one also works as an Associate Commissioner of Police. At the recent Olympics, Angela was in the lead pack for the whole race. With one lap (about a mile) to go, five swimmers, including Angela, led a breakaway that pulled away from the pack. Unfortunately, in the final sprint to the finish, Angela couldn't keep up and she finished last among the five, 14 seconds back of the leader.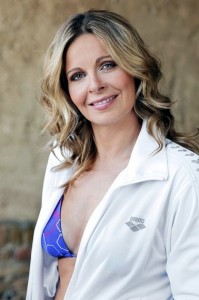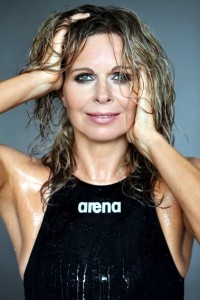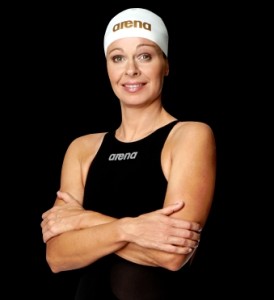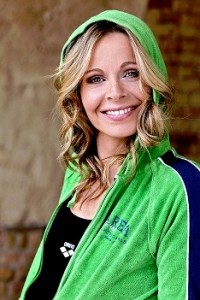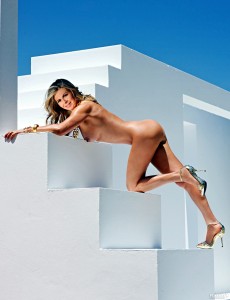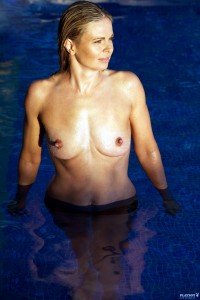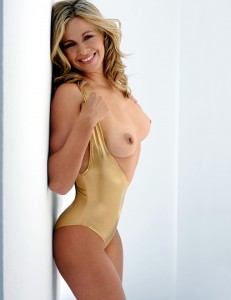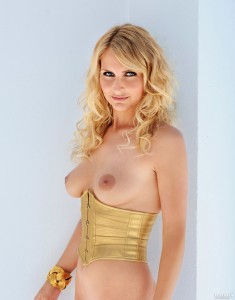 [4] Christin Steuer (diving, 10m synchro),
28-years old Christin Steuer (born 6 March 1983 in Berlin) is a diver from Germany. Christin becomes the second competitor to make a repeat appearance on Oglympics during the London Games. Her first was last week when she competed in synchronized platform diving and finished sixth. For the past two days she's been competing on the 10m platform. She qualified third to move into this afternoons semifinals finals where she slipped to seventh but still qualified for tonight's finals. Unfortunately, she was able to improve on that and finished in the same spot.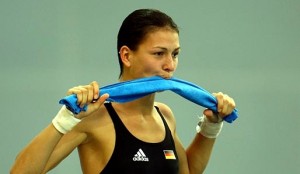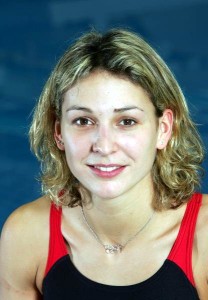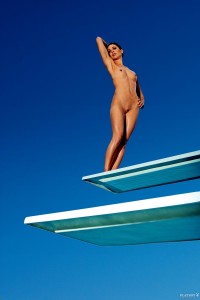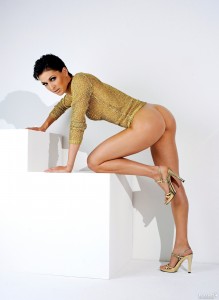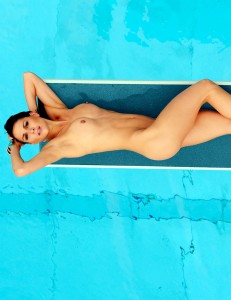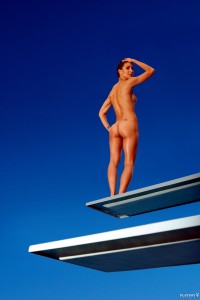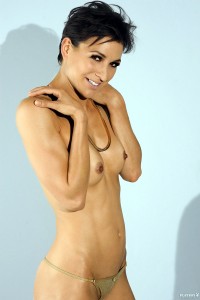 [5] Regina Segreeva (Rhythmic Gymnastics Group),
Just 18-years old, Regina shows plenty of confidence in posing nude. Regina apparently suffered a couple of ankle sprains while training for the Olympics and she was replaced on the team shortly before the start of the games.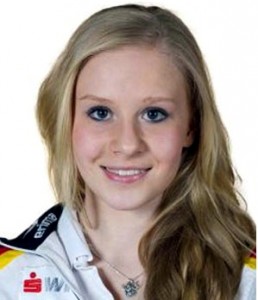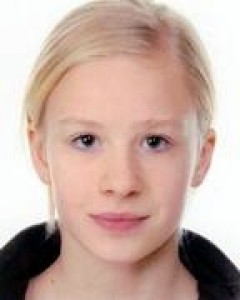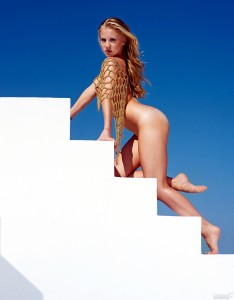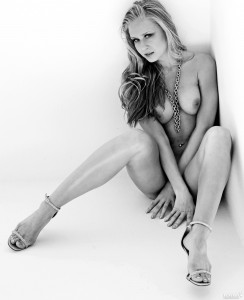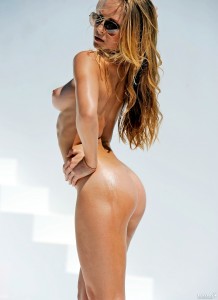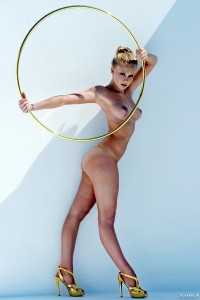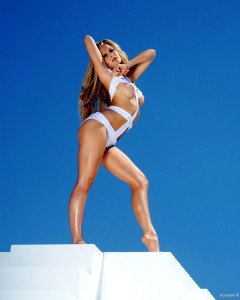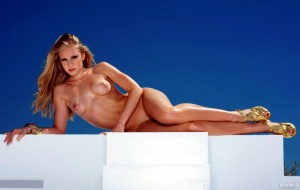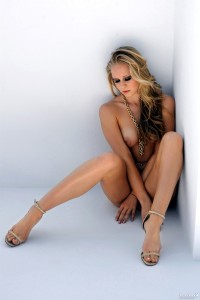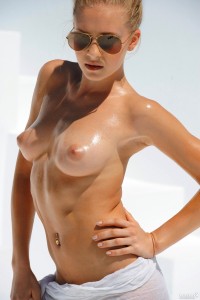 More sexy hot pics can be found here
___________________________________________________
"Prostitutes of the Olympics" – a story about Sarah Attar and Wojdan Shaherkhani
Sarah Attar and Wojdan Shaherkhani were hailed as heroes in London, but back at home the Saudi female athletes have been labelled as the "prostitute of the Olympics". The 19-year-old and 16-year-old participated trained for the Olympics in United States, although they planned to represent Saudi Arabia in London.

Sarah Attar and Wojdan Shaherkhani received standing ovations from the crowd at the Olympics, although their performance was not worthy of front page story. Nonetheless, both women are the first female athletes from Saudi Arabia.

Sarah Attar, a Saudi-American track athlete, was a lap behind her opponents when they crossed the finish line. In spite of this fans cheered her on every step of the way till she crossed the finishing line.

Wojdan Shaherkhani also failed to impress. Her 82-second judo match was against a Puerto Rican opponent.

Apart from their dismissive performances, women's participation at the Olympics from Saudi Arabia is expected to change in the following years. The International Olympics Committee (IOC) is going to hold a meeting on sex equality soon and one of the agendas in the meeting is reviewing Saudi Arabia's stance on letting women participate in the Olympics.

Women are banned from participating in sports in Saudi Arabia. Therefore, when the IOC announced that two women will be participating in the Olympics from Saudi Arabia the news wasn't taken well.

On one hand, liberalists thought this was an encouraging act towards freeing women and powering them with more rights. On the other hand, certain patriots were of the opinion that this was a foreign step to destroy the Saudi Arabia's culture and traditions.

Henceforth, Sarah Attar and Wojdan Shaherkhani became known as the "prostitute of the Olympics" all thanks to media and social networking sites, especially Twitter. The families of Sarah Attar and Wojdan Shaherkhani contacted the government in hopes of resolving this issue, but their efforts were futile.

Nonetheless, media got the warning and they sidelined themselves from this affair. Instead, Saudi media started slating the bronze-winning Saudi equestrian team, which interestingly was being led by Prince Abdullah al Saud.

Saudi media is faltering under pressure and like a new born child does not know how to react to this saga. Also, it's interesting to note that the Saudi Olympic Committee, forced by IOC regulations, had to overturn their ban on women just a couple of weeks before the 2012 London Olympics began.
___________________________________________________
London Olympics 2012 FUNNY moments (with all respect to athletes!)
___________________________________________________
Olympics 2012 Recompilation Very Sexy Michelle Jenneke And Other Moments Of the Girls
___________________________________________________
Olympic Gymnast Mckayla Maroney Thinks Her 'Not Impressed' Tumblr Is 'Funny'
Read More at: http://hollywoodlife.com/2012/08/14/mckayla-maroney-not-impressed-face-reaction-pics/#utm_source=copypaste&utm_campaign=referral
Olympic Gymnast Mckayla Maroney Thinks Her 'Not Impressed' Tumblr Is 'Funny'

Read More at: http://hollywoodlife.com/2012/08/14/mckayla-maroney-not-impressed-face-reaction-pics/#utm_source=copypaste&utm_campaign=referral
Olympic Gymnast Mckayla Maroney Thinks Her 'Not Impressed' Tumblr Is 'Funny'

Mckayla's scowl during the London Olympics has garnered a lot of attention around the internet! And the 16-year-old gymnast thinks it's absolutely hilarious. Read on for more details on what she had to say about the day she made that unforgettable face! Olympian Mckayla Maroney is making headlines for not only being an amazing gymnast — but also for her "not impressed" face.
The 16-year-old's pout shocked the world after she failed to win gold in the individual vault final during the 2012 London Olympics. And even though she now has internet memes and a Tumblr inspired by her scowl –which is creatively named "Mckayla is not impressed" — she thinks the whole craze is something to laugh about! "I think it's really funny. At first, I was really confused and I couldn't believe that just from making that face for two seconds it could turn into that, but I guess in my head I was just disappointed that I fell on my butt at the Olympics. And when the National Athem was playing, and it wasn't my country, I was just thinking in my head, like just dangit, and that's what my face did," she told reporters in NYC after lighting the Empire State Building on Aug. 14. "And I guess it turned into some big thing. It's kind of funny."
We're happy to hear she's found humor in the situation! And even though she didn't take home the gold on that grim day, she eventually snagged that medal — along with the rest of her teammates — in the women's team final!
___________________________________________________
The Real Winner Of The 2012 Summer Olympics? Fans Of Camel Toe
You know, I'm a little disappointed in myself, because I told myself last week, "Burnsy, you're special, you're a winner, don't listen to those mean commenters, and… remember to Google search for '2012 Olympics camel toe'." And I totally forgot. Not that I wanted to spend an entire week in a dark room, scouring the Internet for pictures of female athletes with really tight uniforms, but if it's for the sake of our glorious legions of With Leatherians, then I'm going to do my best.
Unfortunately, today's top camel toe story (stoery?) comes from writer and licensed insurance agent Mike Stafford at
Literary Dysfunction
. Last week, Mike wrote a piece about
his thoughts on the 2012 Summer Olympics
, which included some shots at our
favorite meme-source McKayla Maroney
, and he slapped a fun title on it – "And the gold medal for best camel-toe goes to…"
Just one problem, though… Ain't no camel toe involved, and that might be a little misleading to the Internet's finest pervs. Mike
wrote a follow-up about his surprise
when he pulled up his inbound traffic search results and found out how new readers were finding his website.
Yeah, that first one up there. Not cool, Internet. Not cool at all. She's 16, for the love of everything sacred. I feel like I need a shower just seeing that. It took me all of about 6 seconds to find a Tumblr called
2012 Olympic Camel Toes
. So go get your fix over there and leave the good, honest bloggers like Mike alone.
In related news, MEGAN FOX NIPSLIP LESBIAN SEX TAPE BLAKE LIVELY THREEWAY.
___________________________________________________
The 33 Best GIFs Of The London Olympics
The best/funniest/weirdest moments from London in nice, little, animated packages.
Jack Moore
1.

Liu Xiang Hops To Finish His Race And Kisses The Final Hurdle
China's Liu Xiang had won gold in the 110m hurdles in Athens, but since then had fought Achilles issues. At the first hurdle in London, he crashed and fell to the ground gripping the back of his foot. He began to hop off the track and down the tunnel before stopping, and turning back. He hopped the rest of the race, stopping only to kiss the final hurdle.
Learn more here.
2.

Shin A Lam Stands Defiant After Being Screwed Out Of A Chance For Gold
When a controversial ruling cost Korea's Shin A Lam a chance at gold in the women's individual épée fencing, she refused to leave the floor as that would be taken as a sign she accepted the ruling. So she filed an appeal and stayed on the piste for 45 minutes. When a judge came to tell her that her appeal had been denied, rather than go with him, she climbed back onto the platform and stood, defiant.
Learn more here.
3.

McKayla Maroney's Jaw Dropping Vault
4.

No Really, The Judge's Jaw Dropped
5.

Nick "I Look Like Zack Morris Or Every Single '80s Movie Villain" Delpopolo
Delpopolo was later disqualified for testing positive for marijuana.
6.

Bad(Ass)Minton
7.

Fast And Furious Table Tennis!
8.

Disappointed But Impressed Korean Archery Coach Is Disappointed But Impressed
9.

Valentina Vezzali's Awesome Fencing Celebration
10.

Handball Death From Above (Or Definitive Proof That Handball Is Awesome)
11.

The Weirdest Spanish Basketball Fan That Ever Existed
Is that a sausage in his mouth?
12.

Infinite Olympic Trampolining!
13.

The Most Important Moment Of The Opening Ceremony: That Guy Who Invented The Internet
14.

The Second Most Important Moment Of The Opening Ceremony: James Bond And Corgis
15.

The Only Important Part Of The Closing Ceremony: Posh Being Posh
16.

When The US Men's Basketball Team Wins, Coach K Is Happy
17.

Rockstar Usain Bolt: Cause
18.

Rockstar Usain Bolt: Effect
19.

Prankster Usain Bolt
20.

Hope Solo's Monster Gold Medal Save
21.

American Claressa Shields Knows How To Celebrate
22.

Nic Batum Hates Juan Carlos Navarro's Balls
23.

The Brutal World Of Race Walking
24.

Kobe And LeBron: BFFs
25.

Let Me Show You The Dance Of My People: The Independent Olympic Athletes
26.

The Surprisingly Awesome World Of Rhythmic Gymnastics
27.

No Seriously, This Is Crazy
28.

This Gymnastics Coach Doesn't Know How To Make A Heart With Her Hands
29.

Gabby Douglas Kicked Ass
30.

Aly Raisman's Gold Medal Floor Routine
31.

This Is Michael Phelps' Last Medal Ceremony So Hold His Hand
32.

One Last Gold
33.

Michael Phelps: Olympic Hero
Hearing the National Anthem from the podium one last time.
All GIFs made by BuzzFeed.
___________________________________________________
McKayla Maroney teaches Jenna Bush how to do the Dougie
Maroney's Dance:
Jenna's Attempt:
Gabby Douglas's Reaction:
___________________________________________________