Amy Adams usually views her own movies through a scrim of self-criticism, but at a recent screening of her new film, Paul Thomas Anderson's The Master, she watched with eerie detachment. "I was like, I don't even know what I did in the film or what I didn't do, or what I need to do, I have no clue." Near the end, during a scene between her character, the wife of a cult leader, and Joaquin Phoenix's drifter, "I just sobbed uncontrollably," she says. "It really broke my heart. Oh God, I'm going to cry again if I think about it."
We're having lunch at the Loews Regency Hotel on Park Avenue, where Adams's Cobb salad sits largely untouched. Suddenly, she tears up right in front of me. "I don't know why it got to me, I'm not a crier," she insists, collecting herself. "I'm always, 'Oh, that's so drama school.' No. I'm not that kind of person." When I ask what it was about the scene, she says it was Phoenix's character, "so solitary, so seeking, so lost. I'd probably need to talk to a therapist to find out why that resonates with me so deeply."
The Master is another of Anderson's bad-nerve symphonies, its crisp 70-mm. compositions punctuated by bursts of psychic feedback, freak-out, and assorted Andersonian voodoo. Like his 2007 Oscar winner There Will Be Blood, it's essentially a psychodrama played out between two men, an alcoholic veteran (Phoenix) who falls under the spell of L. Ron ­Hubbard–esque Lancaster Dodd (Philip Seymour Hoffman), the leader of a new religion flourishing in the shadow of the Second World War. Adams plays his devoted wife, a Lady Macbeth–like amanuensis whose blue eyes boil with fury at unbelievers. "I do not want to run into her in a dark alleyway," says Adams. "Give me [my character] Charlene from The Fighter any day, we can have a beer, talk about it, we'll have fun. This woman scares the shit out of me. Excuse my language."
Ever since it was announced that Anderson was making a film seemingly based, at least in part, on the founding of Scientology, the project has been cloaked in secrecy. "You're the first person I've talked to about it," says Adams, as if expecting a lightning bolt to strike. Anderson's working methods were new to her. Even for scenes in which she was not scheduled to appear, she was instructed to show up, just to make her presence felt. "It was exhausting, but I love the effect," she says. "She's almost blurry." Often, she had no idea whether the camera was on her, as during one scene in which Hoffman leads his followers in naked sing-along around a piano; Adams had to sit as demurely as possible, nude except for a pregnant-belly prosthetic.
"It was one of the most surreal evenings of my life, and I've had some pretty surreal evenings, up there with giving birth," she says. "I was in a surreal place, because my daughter still wasn't sleeping through the night and we were shooting nights. I felt like I was a little on edge, I was a little cuckoo, so I just sort of brought it." For another scene in which Phoenix is ruthlessly "processed," Anderson handed her a page of Victorian pornography and told her to read it straight to camera. "I'm like, Wait, is Paul trying to break [me] down? Is he doing this to me?"
It all sounds a little, well, cultlike, with the secretive Anderson imposing his will upon a cast and crew systematically discombobulated by working methods designed to keep them subtly off-balance throughout. "I won't go that far," she says. "But I do kind of worship Paul. He's magnificent." There's a lot of the true believer in Adams, with her big blue eyes and bushy-tailed manner. That she was once a greeter at the Gap makes perfect sense. Her best performances — the motor-mouthed Ashley in Junebug (2005), the princess in Enchanted (2007) — have mined the comedy and pathos of the pathologically optimistic: sweet Pollyannas hoisting their beliefs aloft against a rising tide of reality.
"I do seem to be attracted to that," she says. "Maybe I'm a disappointed optimist." The fourth of seven children, she was raised a Mormon until the age of 12, when her parents separated and left the church, her father eventually moving to Arizona, Amy and her mother to Atlanta. "I'm always careful," she says, "because I still have relatives I care very much about who are involved, but I definitely did see growing up a lot of women that were meant to be quiet and pleasant, and if you had something mean to say it's probably best to keep a journal."
If her early work came lit up with the infectious inner glow of the onetime believer, her more recent roles — in 2008's Doubt, and The Master — have flipped that faith on its back like a beetle. Under the right directors — David O. Russell on The Fighter, Anderson on The Master — Adams has revealed real steel in those baby blues. "Amy is very private," says Robert Lorenz, the director of this fall's Trouble With the Curve, of one scene in which Adams lets Clint Eastwood have it in a diner for being an absentee dad. "I asked her during filming, which of her roles was the closest to the real Amy, and she said, 'This one.'  She was definitely addressing some aspect of her personal life in the role." Eastwood's words to the director after the scene was finished: "You got the right girl."
Since having a daughter herself — 2-year-old Aviana, with her actor-fiancé Darren Le Gallo — Adams has been much more aware of "how protective I am with my feelings. God, even telling you, I can feel this tightening in my chest." She puts a hand to the base of her neck. "I think playing vulnerable, joyful characters was sort of a shield for me. You know, if I showed enough of who I was, maybe people wouldn't look for anything else. I promised myself I wouldn't go forward in my life and not be as honest as possible."
This story appeared in the August 27, 2012 issue of New York Magazine.
_____________________________________________________
The U.S. Coast Guard told The Daily Breeze that a suicide note was found inside Scott's black Toyota Prius, which was parked on one of the eastbound lanes of the bridge. Officials said that Scott climbed a fence on the south side of the bridge's apex and leapt off "without hesitation" around 12:30 p.m., according to The
Breeze
.
His body was recovered after the jump, said Bell.
Tony Scott's most recent movies were "Unstoppable" and "The Taking of Pelham 1 2 3," both of which starred Denzel Washington.
He also was a producer of his brother's recent "Prometheus" and was exploring a possible sequel to "Top Gun."
The Scott brothers' company is Scott Free Productions, and Tony Scott has nearly 50 producing credits in his career, including the TV series "The Good Wife" and the Liam Neeson thriller "The Grey."
The Vincent Thomas Bridge is a suspension bridge over Los Angeles Harbor that links San Pedro with Terminal Island. It appears frequently in films and television.
Scott is married to Donna Scott (
recently appeared fully nude on Cinemax's Femme Fatale
), with whom he has two children.
* Sad news. Unlike his brother Ridley whom Leonard Maltin rightly described (back in early 80's) as more interested in creating atmosphere than substance, Tony movies lean towards audience friendly with lightweight plot sprinkled with high-octane editing delivered in tightly packaged ingredient. We savor it on the spot but often never lingers in our mind or heart once we leave the cinema. Fruitful and enduring screen partnership with Denzel Washington. Who can forget Crimson Tide and Deja Vu (guilty pleasure). True Romance is now a cult classic and Top Gun a camp classic. To be honest, I can safely say the Brit have not made a single turkey in his time in Hollywood. Yes...some are overbaked but never in realm of Michael Bay kind of shittiness. Many of Tony flicks are entertaining and straight to the point. There is lack of pretentiousness in his work though Man on Fire comes pretty close.
_____________________________________________________
_____________________________________________________
Katy Perry

: Jake Bailey photoshoot [2012]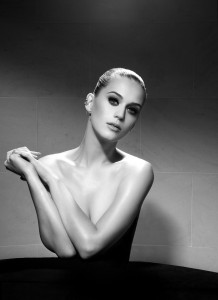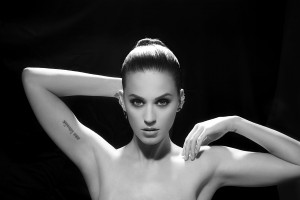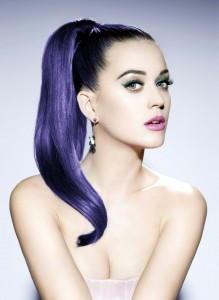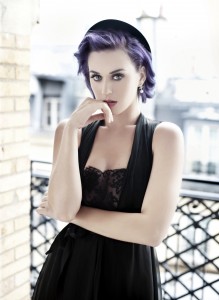 _____________________________________________________
Jessica Biel

: Dusan Reljin photoshoot [2012]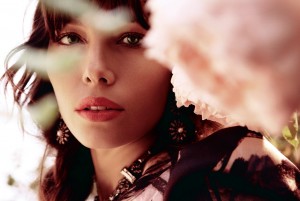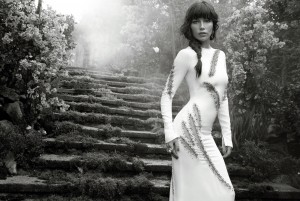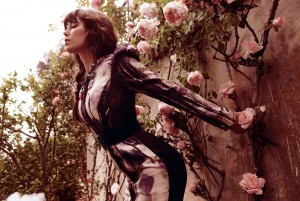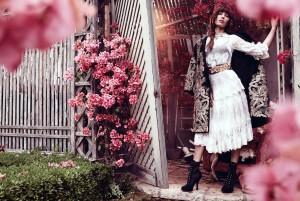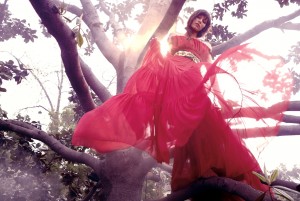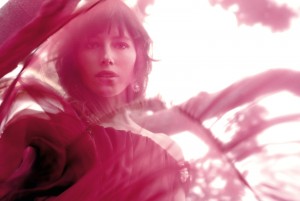 _____________________________________________________
_____________________________________________________
Pick Jennifer Aniston's butt double:
Who's behind these behinds?
The recently engaged 43-year-old's body double was spotted on the set of
We're The Millers
at the weekend performing stunts deemed too risky for Jen to do herself. What a bummer!
Standing in for Jen, the stuntwoman braved a series of dangerous explosions in merely a bra and panties, clutching the same costume Jen wore on the North Carolina set in late July.
And while she passes for Jen from behind, we're not convinced of the likeness from the front. Not that it matters when you're the stunt person!
Having a crack at it: Jen in July, and her "lookalike" filming a few days ago.
We're the Millers
is a comedy about "a veteran pot dealer [who] creates a fake family as part of his plan to move a huge shipment of weed into the US from Mexico", the IMDB synopsis reads.
In
Millers
, Jen's on-screen husband is her
Horrible Bosses
co-star
Jason Sudeikis
.
In her last film
Wanderlust
(which went straight to DVD in Australia), Jennifer fell in love with new fiancée
Justin Theroux
on set. Watch the video below to see them making every sexual innuendo possible around milking a cow.
Yep, that's love. No ifs or butts.
_____________________________________________________
Emma Watson Perks Up, "Everything Hanging Out"
The more we see and hear about a post-
Harry Potter
Emma Watson
, the more excited we get about the 22-year-old starlet's future.
Her upcoming flick
Perks of Being a Wallflower
includes what will likely be a
very
memorable scene—she and her costars reenact portions of the
Rocky Horror Picture Show
.
"We sat around in those
Rocky Horror
outfits for like four days—just like everything hanging out,"
Mae Whitman
, the
Parenthood
star who plays Mary Elizabeth in
Perks
, told me at the
Hit and Run
premiere. "I wouldn't say it's too risqué, but it's definitely more Hermione than you've ever seen before."
The cast also includes
Logan Lerman
,
Ezra Miller
,
Nina Dobrev
,
Kate Walsh
and
Paul Rudd
, among others.
"It was crazy," Whitman said of the shoot. "It was probably more of a high school experience for me than my high school experience was. We were all in the same hotel on the same floor and we would work all these late hours and come back and have jam sessions till 7 in the morning.
"It was so fun," she added. "It was so fun and we loved each other so much and that's really what that story's about, kind of connecting with people in that way. So [director and writer
Stephen Chbosky
] definitely cast it right. It was a very special experience."
_____________________________________________________
It was always going to happen.

Keith Lemon: The Film is just days away from hitting our cinemas, but don't be surprised if the adverts look a little tamer than you'd been expecting.

The rude ones have been banned from TV.
Leigh Francis' alter-ego Keith is known for being controversial - so it's not a MASSIVE surprise to hear that telly-boss-type people decided the promo for his feature length film was too raunchy.

Of course, by banning the clip they have just ensured that millions of people are now going to hunt it down to see what all the fuss is about.

Like us. We did that. Here it is for your viewing pleasure.
What did you think - did it offend your innocence?
_____________________________________________________
Coffee that tempts you to go nude!
Kuala Lumpur
: A coffee-flavoured beverage that makes drinkers feel dizzy, hot and eventually forces them to take off their clothes is making its rounds in nightclubs in Hong Kong.
According to the daily Nanyang Siang Pau, several girls had fallen victim to the drink, which came from mainland China, a major newspaper reported.
The beverage is made from powder, and is spiked with several "stimulants." The powder is called 'coffee powder' for its similarity in smell, had also been marketed in Taiwan.
Each 100gm of sachet was reportedly sold for between HK 3,000 dollars and HK4, 000 dollars although some unscrupulous dealers repacked these into smaller packets.
* Where I can make the order? We need some of powder in Hollywood as well to help the prudish American actresses overcome their nudity shyness. We need to reduce our dependance on the foreigners.
_____________________________________________________
Blake Lively

Says No To Nudity
Blake Lively doesn't think she will ever strip off nude for a film or TV role because she thinks it is unnecessary.
Blake Lively will never do nude scenes.
The 'Gossip Girl' star insists she will never strip for an acting role because she finds on screen nakedness unnecessary and ''distracting'' to the plot.
In an interview with Style magazine, she said: ''When I see nudity in movies, I am always distracted by it. I know that if I am watching a scene and someone has their boobs out, then that's all I'm looking at - I can't help it. I just don't think that will ever be right for me.''
Although she is reluctant to show it off, the 24-year-old actress has an enviable body.
However, Blake - who is the face of Gucci's new fragrance Gucci Premiere - insists she does virtually no exercise to maintain her slim figure.
Blake admitted: ''I am terrible; I don't do any exercise - I'm going to have to learn the hard way. I love food too much, and my family is from the South, so the food I like is not necessarily the best for you.
''There are days when I will be like, 'Oh my goodness, I am not happy with the way I look because I cannot fit into any of my clothes'. So I eat quinoa that week, and then I feel good.''
Blake recently purchased a house in New York with her boyfriend and 'Green Lantern' co-star Ryan Reynolds.
* This is bad. Really bad. If she cited someone else as a nudity barrier (my grandma won't like it or don't want to make my parents feel uncomfortable) then we have good chance of seeing the titties. She have gone the way of Jennifer Love Hewitt and Kristin Bell in publicly proclaiming of becoming a long-term nudity dodger. There is hope. Don Cheadle needs to keep working his persuasion powers on Kristin and she will eventually capitulate. Particularly when the show needs a rating boost. Hewitt horrid Lifetime series needs to bomb quickly. Hewitt is 33-years old and will be an unemployed actress. At that age and (God forgive me) without her late mom's strict 'moral compass' to depend on.....hallelujah baby.
_____________________________________________________
Californication Stars Redefine Chemistry
_____________________________________________________
Hannah by Antony Nobilo for Bambi
Photographer: Antony Nobilo
Model: Hannah Glasby @ IMG
Stylist: Sally Dixon
Hair and makeup: David Novak-Piper
For Bambi Magazine issue 11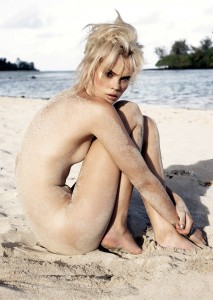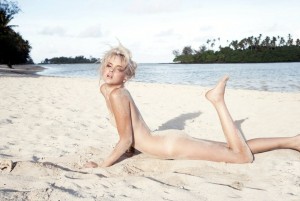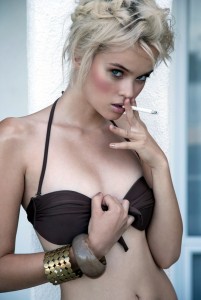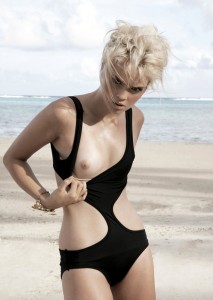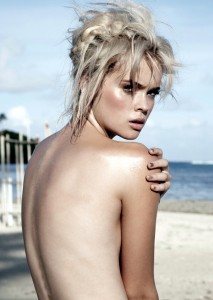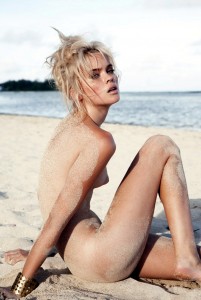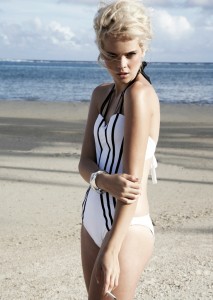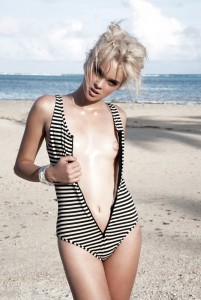 _____________________________________________________
'Game of Thrones,' 'True Blood,' 'Mad Men,' 'Copper': Inside TV's Prostitute Fixation
Jace Lacob examines the sudden proliferation of prostitutes on television, from Game of Thrones and Crimson Petal to True Blood and Copper, and what may be behind the trend.
Copper
, which premiered on Sunday, the first person encountered by Kevin Corcoran, the 19th century New York City policeman played by Tom Weston-Jones, is a child prostitute who promptly offers to "pleasure" him in exchange for coin.
No more than 10 years old, Copper's Annie (Kiara Glasco) acts as a conduit to a story arc about child killers, child prostitutes, and righteous vengeance. Within Copper, a whorehouse serves as one of the main backdrops for the Tom Fontana and Will Rokos-created drama, a sexually laced boozer where the cops come to unwind after a hard day chasing (and often killing) criminals. Franka Potente's Eva oversees the establishment, counting money when she's not indulging in some hot sex with Weston-Jones' Corcoran. Across town, a French madam, Contessa Popadou (Inga Cadranel), rules her brothel with an iron fist sans velvet glove, indulging rich gentlemen's tastes for young flesh.
Given that prostitution may be the world's oldest profession, it's no surprise that a show about the seedy underbelly of 19th century Manhattan's
Five Points
would contain a whore or four, but the presence of prostitutes—which perhaps owes a debt to HBO's Deadwood—isn't limited to Copper. From True Blood and Game of Thrones to Justified, Hell on Wheels, and next month's British import The Crimson Petal and the White, there's a virtual proliferation of prostitutes on television right now, one that positions the women somewhere on the spectrum between victim and empowered hero. But while some of them represent financially attainable forbidden fruit (it is surely no coincidence that several recent TV hookers are named "Eva"), the omnipresence of these prostitutes underpins a disturbing development within real-life society.
That trend isn't limited to literal whores either. In this season's most controversial and polarizing episode of Mad Men, Christina Hendricks' Joan Harris sold herself to a client in order to secure a seat at the table with the male partners. It's within stories such as these that the viewer is given a glimpse into both the struggle of women to move beyond being objects of sexual desire, beautiful things to be owned, and the viewer fantasy of transformation that these situations engender.
There's a distinct prurience to the appearance of the prostitute within a narrative. The shows mentioned above are all created by men (though it's worth noting that The Crimson Petal and the White, based on the novel by Michael Faber, was adapted by Lucinda Coxon), so it's hardly surprising that the male gaze would be turned on women whose job it is to service men sexually.
Nor is it surprising that shows teeming with testosterone would introduce female characters employed in that most ancient of professions. But while prostitutes can represent no-strings sex (and commoditized physicality) or disposable victims on crime dramas, they're often emblems of damsels in distress, whores with hearts of gold in need of rescuing and reformation. Inasmuch as the noble savage represents a white paternalistic view of the "other," so too does this fairy tale, presenting the female as something less than male, something requiring salvation from the "stronger" sex.
But not all of these characters are in need of a Prince Charming. In Crimson Petal, Romola Garai's Sugar may be the talk of the town, but she's also a canny player who has taught herself to read and who is writing a novel about enacting her bloody vengeance upon her male clients, dreaming of plunging a knife into their bellies even as they plunge deeper into her.
Sugar's story is that of transformation, and it's here that these characters become instruments of self-change, gaining an upper hand. Just as Hendricks' Joan changes from single mother to female partner by selling her body, her journey is echoed in the decisions made by widowed Margaret Schroeder (Kelly Macdonald) who becomes a kept woman in HBO's Boardwalk Empire, and by Hell on Wheels' "tattooed harlot," Eva (Robin McLeavy), who settles for marriage even as she dreams of a passionate affair with a former slave.
And in Crimson Petal, Garai's Sugar tries on a series of identities along the path toward reinvention. In the BBC miniseries, Sugar discovers an escape hatch even as her tormentors try and force her to fulfill the endless cycle embodied by the pathetic brothel madam Mrs. Castaway (Gillian Anderson). In finding her own empowerment, outside of the influence of the men who have ill-used her, Sugar becomes both feminist victor and hero of her own story, shattering her destiny and society's expectations. She refuses, full stop, to be a victim.
Elsewhere, True Blood's snarky Pam (Kristin Bauer van Straten) evolves from an abused prostitute to a vampire when she encounters her "maker," Eric Northman (Alexander Skarsgard), the victimized whore becoming a bloodthirsty predator. On Game of Thrones,
Esmé Bianco's Ros
attempts to improve her life by moving to King's Landing only to be forced to beat another whore almost to death and to be savagely used and abused herself; she's given a lifeline by eunuch schemer Varys (Conleth Hill), who sees the making of a spy in the redheaded courtesan. These acts of self-reclamation, even if achieved with assistance from men, turn these women into something entirely new instead.
This isn't always the case, however. One prostitute this season on Southland (played by the great Karina Logue) repeatedly sold her teenage daughter to johns for quick cash. The meth-addicted prostitutes of Justified don't have many aspirations beyond getting paid and getting high and surviving, something that's as difficult in Harlan County, Kentucky as it is in Game of Thrones' Kings Landing. Here, the whores are presented as more or less vapid-eyed cows headed for slaughter, pack animals with no real means of escaping their fates.
Back in Manhattan's historical Five Points, the adult prostitutes on Copper may have their eyes on various men, but their struggles are relatively shallow overall. It's the young Annie Reilly who remains firmly embedded in the dark fairy tale with which these characters often surround themselves. By the end of the series' second episode, Annie's situation is miraculously—and rather bloodily—transformed altogether. As in many fairy tales, the charwoman becomes a princess, the whore becomes a paragon of virtue. Real life, however, is rarely as kind.
Perhaps it's our desire to see prostitution as a liminal state, a layover on the road to something greater for these female characters, that makes us root for the prostitutes in these stories. Our collective hope is that they'll better themselves and get out of circumstances that force them to earn money on their backs.
Of course, the reason that there are so many prostitute characters on television today may have to do with culture providing a mirror to contemporary mores: these women are the literal embodiment of a mercenary behavior pattern that we're seeing emerge within our society, the need to sell both ourselves (and even our bodies) and each other out to the highest bidder.
It could be that, in peering into the boudoirs of Sugar and her working sisters, we're seeing ourselves reflected back.
Watching pornography 'could make men better weightlifters' study says
_____________________________________________________
James L. Fisher:

No 'Shades of Grey' at Olympics; sex abounds in Olympic villages — what has happened to the world?
— in more ways than games Olympics debauchery, 'Shades of Grey' signs of decline of American proprieties.
I was on a plane bound for Minneapolis. An Attractive young woman sat down next to me. She told me that she was a member of her college swim team and was headed for Olympic tryouts. She asked what I was reading. The new book about Alexander Hamilton, I told her. I asked what she was reading. Without a twinge of embarrassment, this young woman said, "Fifty Shades of Grey." I'd heard that the book was the rage among mature women across the country.
After landing, I asked my wife to buy a copy. I thumbed through the book; it was laced with what we used to call pornography: S-and-M (dominance and submission) and was poorly written.
What is happening? Yes, years ago, there was "Forever Amber," "Tobacco Road," etc., and some graphic stuff was read in secret, behind closed doors, and parents certainly didn't know about it. There were "nice" girls and a few "easies." And now we have chest-thrusting women and college girls unabashedly applauding at all kinds of "hookups." I was nonplussed.
Then I read a report about sex, drinking and drugs in the Olympic villages. In that event, which is supposed to be "17 days that unite the world" (in more ways than we had thought) it's estimated that 70 percent to 75 percent of athletes have sex in the Olympic villages.
In the 2000 Olympics organizers provided athletes 70,000 condoms. The stockpile ran out in a week and this year they supplied 100,000, expected to last a little longer.
Michael Phelps, all-time gold-medal winner, was caught smoking pot in 2008 and a woman said that he enjoyed threesomes and should get a gold medal for lovemaking.
Gold medalist Hope Solo reportedly said "celebratory sex" was for the winners, and for the losers sex is a "consolation prize."
A javelin thrower reported that he had sex with three women a day during the 2000 Olympics.
In "The Secret Olympics" an anonymous female Olympian writes about "getting wasted the night before the post-games trip to the White House" to shake hands with the president. She wrote she "woke up in bed that morning with a guy she didn't know and reeked of liquor" during her White House visit. Apparently "being drunk at the White House has become an Olympic tradition."
Why haven't we heard about these things? A female Olympian said, "The USOC (U.S. Olympic Committee) wants a particular image and brand," and tries to keep it under wraps.
My head spinning, two days later, sitting with a group of friends, wives and husbands, the subject of the evening was the "Shades of Grey" and its companion books and the new movie, "Magic Mike," about male strippers. The women enthusiastically agreed to exchange copies of the books and attend the movie together. The next day I learned that the packed movie included one man in the back row along with a full house of happy women. Later, a police officer friend told us of seeing parents with children standing in lines to see X-rated movies.
What does this outpouring represent: the sexual emancipation of women, political correctness gone amok, the continuing decline of American proprieties, the birth of sexual harmony, a passing fancy, investing more in testosterone treatments, lawyers' fees in more male sexual harassment suits? You decide ...
Oh, later, I saw the young woman on TV. She made the team!
James L. Fisher, Vero Beach, is president emeritus of Towson (Md.) University.
_____________________________________________________
13-14 month calender featuring the stunning original Nude Fine Art Photography of Chris Haber.
I am producing a series of 2013 calendars
TO BENEFIT CHARITY.
This one features
stunning fine art nude images
in an all female calender for 2013 and I am already partially through the process which I am funding out of pocket until the completion of this Kickstarter project.
____________________________________________________