First Footage From Park Chan-wook's

STOKER

Chills
Can
Oldboy
director Park Chan-wook make his distinctive style work in English? That has been the question ever since word first broke about the upcoming
Stoker
. The English language thriller written by Wentworth Miller and starring Nicole Kidman, Mia Wasikowska, Dermot Mulroney and Matthew Goode has been kept largely out of sight for the past year but the first footage has now arrived online following a preview on Entertainment Tonight.
And the verdict is good.
After India's father dies, her Uncle Charlie, who she never knew existed, comes to live with her and her unstable mother. She comes to suspect this mysterious, charming man has ulterior motives and becomes increasingly infatuated with him.
While it would be much more effective without the ET logo and commentary superimposed you can take a look at the first footage below.
_____________________________________________________

Official NSFW Teaser Trailer for the

Return to the Class of Nuke 'Em High!
Troma fans rejoice! The time has come for your first look at
Return to the Class of Nuke 'Em High
. Goon recently chimed in to inform us that the film has wrapped principal photography, and now we have scored the first NSFW teaser trailer.
If you love Troma, you will love this! Over-the-top gore, cheesy one-liners and of course, plenty of boobage! Head on down below and check out the mayhem.
From the
Press Release
:
"
Produced in association with STARZ Media, Return to Class of Nuke 'Em High is a satirical sci-fi comedy concerning idealistic students, overcoming bullying, and love triumphing over prejudice. The themes are in the same vein as other classics such as The Breakfast Club, Ferris Bueller's Day Off and Carrie, seen through the unique vision of the Troma Team. Welcome to Tromaville High School where, unfortunately, the glee club has mutated into hideous Cretins. Chrissy and Lauren, two innocent lovers/bloggers must fight not only mutants and monsters, but also the evil Tromorganic Foodstuffs Conglomerate. Will they save Tromaville High School and the world?"
_____________________________________________________
Trailer, Artwork, and First Details on Erotic Thriller

Cherry.
Since we know you guys are always on the lookout for interesting sounding indie films to check out, today we have the first details on Quinn Saunders' erotic thriller
Cherry
, being released in the US and Canada by MVD Distribution on October 23rd.
Cherry
, from Jinga Films, stars Rey Valentin (
Crossing Over
), Lili Bordán (
The Best Man
, "Battlestar Galactica: Blood and Chrome"), David Crane (
Brain Dead
), and Ben DiGregorio (
Don't Look Up
). It premiered at the Karlovy Vary Film Festival in the Czech Republic and won "Best Production" at the Beverly Hills International Film Festival.
Synopsis:
When Brian Cherry, a sweet, sensitive young Los Angelino, falls for the beautiful, electric, and damaged Jules, she turns his ideas about women and sex upside-down. Slowly he is drawn into a twisted love triangle that includes Jules and his best friend, Sam. When Jules eventually leaves him for Sam, Cherry decides on a shocking course of action that will destroy the lives of all three.
Lili Bordán in Cherry. (2010)
* according to tags at Amazon, there is abundant female nudity, full frontal female nudity.....the trailer suggest a talky script but that shouldn't be an issue if Lili is frequently naked. "The sex scenes were rather coy" according to one reviewer so the nudity could be non-sexual.
By the way, she did a topless scene in Silent Witness (2011):
_____________________________________________________
More pics from Terry Richardson of Lauren Buys (wishfully waiting for her full-frontal) and Sara Sampaio.
You can find many more here.
[ new site but one of the best ran by
Deep At Sea (one of the aliases if you're familiar with world of nude vidcaps of celebs and models). We all will be suffering from withdrawals without DAS to supply our regular dosage of celebs nudity. Just don't end up like Chris Chaney ].
Original source is here. Another link
_____________________________________________________



Maggie Grace

: GQ France [Oct 2012]
* sweet innocent-like Maggie. My dreamy-eyes pothead. Thy tits is
erelong a feast for world's eyes.....(slightly off-kilter right now after intentionally inhaling something quite wonderful)
_____________________________________________________
Top model Lin Chi-ling's latest lingerie commercial has been banned by China's State TV channel, CCTV for being too "too sexy" and for fear it may "raise crime rates."
Lin Chi-ling shows off her curvy figure and long legs to endorse Cosmo Lady. She is seen stripping off her top to show off cleavage and taking off her jeans to show lacy briefs. Chi-ling's manager, however, said they were not informed of the ban.
_____________________________________________________
Kate Upton

plays with her puppies
_____________________________________________________
STARZ To Present David S. Goyer's "

Da Vinci's Demons

" At New York Comic Con On October 13th
Beverly Hills, CA – September 21, 2012 –
STARZ will present a first look at David S. Goyer's highly anticipated adventure drama, "Da Vinci's Demons," at a panel on Saturday, October 13th from 1:45pm to 2:45pm in RM 1A21 as part of New YorkComic Con
. Goyer will be joined by series star Tom Riley ("Monroe," I Want Candy), who plays Leonardo Da Vinci, and costars Laura Haddock (The Inbetweeners Movie, "Honest," Captain America: The First Avenger) and Lara Pulver ("True Blood," "Sherlock," "Robin Hood"). Following the panel Goyer and cast will sign autographs.
"Da Vinci's Demons" is a historical fantasy, following the 'untold' story of the world's greatest genius during his turbulent youth in Renaissance Florence. Brilliant and passionate, the twenty-five year old Leonardo Da Vinci is an artist, inventor, swordsman, lover, dreamer and idealist. As a free thinker, with intellect and talents that are almost superhuman, he struggles to live within the confines of his own reality and time. He begins to not only see the future, but invent it.
"Da Vinci's Demons" is the first project to enter production under the multi-year agreement between Starz and BBC Worldwide Productions. Goyer, co-writer of blockbuster and critically-acclaimed films Batman Begins and The Dark Knight, and writer of the upcoming Man of Steel, is showrunner. Julie Gardner is Executive Producer, along with BBC Worldwide Productions' Head Jane Tranter. Production began this summer and Starz will premiere an eight-episode first season in the U.S. in 2013.
* Hopefully the nudity from Lara Pulver and especially all-lips Laura Haddock is the type we can get excited about and not the usual fleeting topless view, pasties-covered titties and furious humping sex scenes (all in rigid mish). The fans expect some serious T-and-A fest and I have a feeling Starz won't let us down.
27-years old Ms.Haddock who used a body-double on recent The Inbetweeners Movie and was steadfast against on-screen nudity is expected to show her honkers.
After her sexy nude stint on Sherlock, Lara Pulver now plays famed enchantress Clarice Orsini. This is a character that should be in constant state of undress but given Lara's penchant to use her arms as a shield....
The show-stopper in terms of nudity is of course will arrived in shape of Hera Hilmar aka Hera Hilmarsdóttir. Icelandic cutie pie now based in England. 24-years old Hera was on World Without End playing Margery the adultress. Now she is playing Vanessa who poses for Da Vinci and comes on to the randy painter/inventor. Kacey Barnfield auditioned for the role but didn't get it.
Again I'm not sure what will be the level of the nudity but words like 'profane', 'racy' and 'provocative' are being thrown around and with Starz (and their randy executives) in thick of the action....all in all I'm pretty optimistic.
_____________________________________________________

Anna Hutchison Talks Spartacus: War of the Damned
The Cabin in the Woods star talks to IGN about joining Starz' Spartacus for the final season, War of the Damned.
by Matt Fowler
Warning: Some spoilers regarding the previous seasons of Spartacus are included...
After the bloody, carnage-filled season finale of Spartacus: Vengeance, it was clear: this show was going to need some more actors. Because even though Starz' Spartacus is entering into its final season (booo!),
Spartacus: War of the Damned
, the herd had definitely been thinned to an extreme degree. Enter
Anna Hutchison
, a former Power Ranger star -- she was the Yellow Ranger on Power Rangers: Jungle Fury -- who we most recently saw in Drew Goddard and Joss Whedon's The Cabin in the Woods.
In War of the Damned, Hutchison plays Laeta, a privileged wife of a Roman dignitary who becomes caught up in the brutal war against Spartacus; with her life and those of the ones she loves changing forever. I spoke with Hutchison recently
about The Cabin in the Woods being released on Blu-ray
and had a chance to talk a bit of Spartacus as well. Of course, Hutchison couldn't reveal specifics about her character at this point, but she did talk about the experience of joining the series and hinted at big things ahead she'd be involved in.
"I think Spartacus is a totally epic show," Hutchison said. "My character starts off as a Roman woman and then I go on a massive journey, which I didn't know was even possible. Or around for a character back then. So I feel pretty lucky that I got the role. And it's been great working with Steven [DeKnight], whose writing is just incredible. Some of the stuff he's set up in just the first couple of episodes is so beautifully played out through the series. And then there's also dealing with all the stunts and fighting and love and drama. It's one of the most full-on shows I've ever worked on. And challenging. I was quite nervous to take on the role at the beginning, which also made me excited as well. Because I don't it's good to just play it safe and easy. You might as well go back and just lie on the beach, right? So this has been definitely "no-beach" time."
Hutchison also revealed that she hadn't seen any of the Spartacus series when she initially got the role. "Rick [Jacobson], one of the producers, said 'You've gotta watch the show.' And I was hooked from the start. You want to watch it all at once, but you also want to spoon it out as well. And the production is massive. I could have sworn we were shooting a final episode of a series, right at the outset. I don't know how they come up with these wonderful things. And the cast is on it. They're so dedicated."
"Manu Bennett - who plays Crixus - we were doing a scene and just watching the amount of energy he puts into it, I'm surprised that he can even walk off set at the end of the day," Hutchison shared. "He just gives it his absolute all. And Liam [McIntyre] is an awesome man as well. You know, playing a womanly role in front of all these strong me has been a challenge for me as well, but, man, it's a cool show."
So, it's one thing to join a show that's been around for three seasons. It's another to join in during
the final
season. And it's an entirely different beast to come onto a project after so many regular cast members have just been killed off. Hutchison explains "The funny thing was that one of the things I was actually looking forward to was possibly working with Lucy Lawless. But I hadn't seen the Vengeance season, so I didn't know she'd died. So I showed up there on my first day and was kind of like "Where's Lucy?" And they told me and I was like "Oh nooo!" So that was a real let down, but I'm sure I'll get to work with her one day. But one of the advantages I had coming on board was that I'd actually worked with Dustin [Clare] on a show in Australia called Underbelly. So we kind of had a bit of a bond there."
"And a lot of the crew there had been the crew on Go Girls, or on Power Rangers and other TV shows that I'd done, so it felt like home almost right away," Hutchison continued. "I could just trust everyone right away. And the cast like to go out to dinners together. So they're really welcoming. Because they work super hard during the day, and then at night everyone gets together and hangs out. Which is nice, because the shoots are so high intensity. Also, when you're working with people from 5am to 8pm every day you get quite close. You develop a shorthand. You can go on set and just tell people "I'm moody today," and they'll understand. Or if you're full of energy they'll play with you as well. It's a wonderful place to work.
The saga ends with Spartacus: War of the Damned, airing in 2013 on Starz.
_____________________________________________________
Arianny Celeste 2013 Calendar Photoshoot
Arianny Celeste is bringing sexy back and even hotter than her 2012 calendar! Take a peak! The calendar is available here
_____________________________________________________
Porn actress turns out to be medical student

HONG KONG - The identity of a 23-year-old pornographic actress was recently revealed to be a Chinese medical student from Shanghai.
The bosomy student,
Wang Li Danni
, endowed with a 32F chest was recently featured in a Hong Kong 3D youth sex comedy "
All the way West
".
Touted as "Mainland's Amy Yip", the actress shocked everyone when she revealed she was doing pornographic movies not for fame but to fulfil her dream of becoming a doctor.
Wang said her goal is to accumulate 400,000 yuan (S$80,000) by the time she graduates next October.
The money will be used towards getting her medical licence and opening a clinic.
The former lingerie model also said she will stop filming such movies in Hong Kong if her studies are affected.
She said her ultimate goal is to be a doctor but expressed concern that her filming such movies could affect her future medical career.
_____________________________________________________
'Spring Awakening' on stage in Ridgefield
Erik Ofgang
This is one musical you might not want to take grandma to see.
The
Ridgefield Theater Barn
's production of "Spring Awakening," which runs through Oct. 6, is a dark, unflinching, and at times literally naked look at the trials and tribulations adolescents endure. It explores their budding sexual longings and the dangers caused by repression, condemnation and lack of physical education. To call it edgy would be an understatement.
The play features almost constant exploration of adult themes, as well as graphic love scenes and brief nudity. The cast and crew is able to navigate these themes with grace, inspiring us with rollicking punk rock 'n' roll anthems and horrifying us by portraying acts of disturbing ignorance, cruelty and depravity.
"Spring Awakening" is an award-winning rock musical production of the controversial 1892 German play of the same title. Set in late 19th century Germany, the central story is about an awkward and sometimes violent love affair between two young teenagers, Melchior (Keiji Ishiguri), a smart pupil who sees the corruption and hypocrisy of society, and Wendla (
Carly Phypers - her first nudity
), a naive young woman who at the start of the play begs her mother, in vain, to explain to her where babies come from.
The performance of both leads helps carry the production. Phypers is graceful and sincere in a difficult role; her opening vocal number, "Mama Who Bore Me," is soaring, honest and moving. Ishiguri is both likable and frightening as the rebellious Melchior; he might be too smart for his own good, but at the same time he's not nearly as smart as he thinks he is.
An important sub plot involves Moritz (
Chris Cenatiempo
), an intense classmate and friend of Melchior who is disturbed by his budding desires and struggles in school. Cenatiempo's performance is brimming with anger and confusion and the musical numbers he sings lead on are full of alternative rock swagger and attitude.
The production is rounded out by an excellent ensemble cast and crew. The direction by
Alicia Dempster
is taut. Choreographer
Regina Sweeney
fills almost every movement and dance number with meaning, and the music -- under the direction of
Sam Sultan
-- is a definite highlight.
Music is by
Duncan Sheik
in "Spring Awakening." The show's book and lyrics are by
Steven Sater
, and the original German play it's based on is by
Frank Wedekind
. The musical is intentionally anachronistic: German schoolchildren bust out into 1990s style grunge rock songs; it all works because the musical numbers seem to occur more in the imaginations of the character and portray their inner longings and thoughts, which of course are invisible to everyone around them.
The intimacy of the Ridgefield Theater Barn makes it a great venue in which to experience live theater. It's a relaxed atmosphere and even in the back seat you're close to the action on stage. There are tables and those who come early can bring dinner and their choice of spirits.
"Spring Awakening" marks the opening of Theater Barn's 47th season. Upcoming productions include "Italian American Reconciliation," which opens in November, and "All My Sons" which opens in March.
_____________________________________________________
Merlin

to get raunchy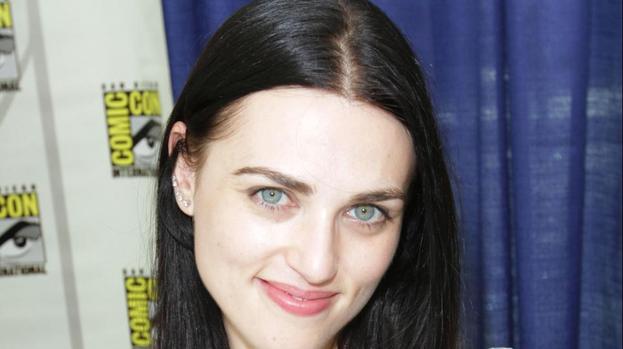 'Merlin' is set to get steamy new story lines when it returns next month.
The BBC medieval drama has moved to a later time slot, meaning there will be more flesh on display from the cast with Queen Gwen (Angel Coulby) and baddie Morgana (Katie McGrath) both flashing extra cleavage.
For female viewers King Arthur (Bradley James) and his knights of the round table will be flashing their impressive ''guns and six-packs''.
Co-creator Julian Murphy told Daily Star newspaper: ''We are transmitting later this year at 8.15pm and our adult audience is growing dramatically.
''With that shift in time you have to change the tone. We had to give the dads something.
''And since we all got bored seeing Arthur with his top off we thought, give someone else a chance.''
While scenes will be getting mildly more sexy, Julian says one storyline they will never pursue is that of knight Sir Gwaine supposedly fancying the mystic wizard figure Merlin.
He said: ''We have never done it. Deep down it's about sexuality and things you can't tackle head-on.''
'Merlin' returns to BBC1 next Saturday (06.10.12).
_____________________________________________________
Three Pop Stars, One Song (with
Yvonne Strahovski
)
Katy Perry, Lady Gaga and Ke$ha sing the same love song… sort of.
_____________________________________________________
Netflix Picks Up Ricky Gervais Comedy, Further Confuses Us About What a "Netflix Show" Is
Netflix is really throwing itself into the original programming game. After scoring the boon that is cult hit Arrested Development as it heads into its highly anticipated follow-up season, we started paying heavy attention to the streaming site's lineup of original series. Naturally, the fact that the former home of the DVD-in-a-red-envelope has added a potentially controversial comedy from Ricky Gervais (according to Deadline) to its lineup piques our interest, for a few reasons. The biggest of which is that it further complicates the tone that Netflix is cultivating with its original series. What exactly does it mean to be a Netflix Original Series?
We've got a few coming down the line, but it's almost impossible to find a thread. At a glance, it seems that perhaps Netflix is all about the comedy game. Orange is the New Black, a drama with comedy elements from Weeds creator Jenji Kohan, follows a female inmate in prison (Laura Prepon). Lilyhammer didn't impress too many people, but it's a goofball series about a former mobster in the witness protection program learning to live in a tiny Norwegian town. Arrested Development is one of the most absurd, hilarious series to ever grace a television. Gervais' Derek is a comedy that follows a middle-aged man who works in a nursing home; the series has already been incorrectly criticized for mocking disabled people. Other than that minor mix-up, that lineup is so far full of pretty funny stuff. Then we've got the brick wall: David Fincher's Kevin Spacey-starrer House of Cards. It's a political drama from the man behind movies like The Girl With The Dragon Tattoo and Fight Club — he's not exactly a man known for comedy.
With the exception of Lilyhammer, every series comes from big-name folks: Gervais, Kohan, Fincher, and Arrested's Mitchell Hurwitz. So the chain isn't quite complete there. Finally, taking a look at the themes of each series, we might find a connection: each series is rather bold. Whether it's about a dysfunctional, corrupt, possibly mentally defficient family, or a troubled middle-aged man working in a nursing home, or a lady in prison, or Spacey's corrupt politician and Steve Van Zandt's ex-mobster, these series all include elements of darkness, absurdity, and sensitive issues.
So it that it? Netflix his the home for bold series? (Don't tell them that's Fox's tagline: "So bold, so brash, so Fox.") Of course, there is one thing throwing this wave of original series off: Netflix has shown interest in snoozy series like Terra Nova and The Killing. Thankfully, the website didn't pick up the failed series, proving that there is some sort of angle they're working. Of course, we've only seen one of these series so far, Lilyhammer, and the response was little better than the mild grumbling from a few critics. Netflix is setting up a serious slate of high-level series. Will they deliver on their bold "promise?" We know Arrested will, and with the people they've got helming their other projects, the outlook is pretty good.
Liberty Media CEO:
Netflix No Threat With Original Programming
CEO Greg Maffei tells investor group renewal the Starz Entertainment-Netflix license agreement was a nonstarter
Netflix's ramp up of original programming, including serials "House of Cards," "Lilyhammer" and "Arrested Development," among others, isn't ruffling the feathers of Liberty Media CEO Greg Maffei.

When asked Sept. 20 at the Goldman Sachs Communacopia Conference in New York whether Netflix's burgeoning original content slate posed a threat to Liberty Media subsidiary Starz Entertainment and HBO, Maffei's response was a blunt "No."

"Potentially they could ramp their original content, and they certainly had some initial efforts with 'Lilyhammer,' and the like," Maffei said. "But they're relatively nascent. They don't have the history. They don't have the relation and they don't have the scale in that space."

He said that even if Netflix proves successful with original programming there is room in the market so that they would not be displacing HBO (or Starz Originals). Starz original programming includes "Boss," "Magic City" and the "Spartacus" franchise, among others.

"This is really the highest-quality content on cable and it's reflected in the consumer demand [for it]," Maffei said. "They are pretty bullish on this space."

The CEO said he doesn't expect any margin erosion with the ramp up of original programming at Starz. He said that investment is offset in part by the savings from lower licenses of third-party movies into original content, which Maffei believes is ultimately more important to Starz and Liberty.

Starz Entertainment, through its Encore and Starz channels, repurposes studio movies to third-party cable, satellite and telecommunication licensees. Starz' agreement with Netflix, which expired in February, helped the rental service bow its pioneering subscription video-on-demand platform.

That $30 million annual deal was later criticized by media companies as too generous to Netflix as its SVOD service and subscriber base mushroomed. A renewal of the four-year agreement — which never materialized — was expected to fetch nearly $300 million annually. Maffei said the nature of Starz' contracts with major studios precluded the aggregator from renewing the Netflix agreement.

"This was actually a case where the big, high-margin deal was more illusory and our business was better served, both financially and strategically by not renewing by the terms offered," he said.

Maffei said the fiscal return on a renewal with Netflix would have been less than expected and, more importantly, undermined by an ongoing conflict with Starz' channel partners given the fact that the SVOD service wanted to position a low-cost, non-premium service with commoditized offering.

The CEO said renewing the contract would have involved paying content partners Walt Disney Studios and Sony Pictures overages and related costs.

"We would have had both a distraction of top-line from channel conflict and some incremental payments on the backend," Maffei said. "And that was not attractive to the long term brand."

He said Starz is pursuing an authenticated business model and TV Everywhere platform in the near future.

"There will be down the road online offerings that are more compatible with our long term strategy, included tiered [pricing]" Maffei said. "They don't exist today, but I think it will come to pass."

_____________________________________________________

Lets Talk About "

Fifty Shades of Grey

" Summer is a time dedicated to spending days outside, and what better way to enjoy the pool or the beach than with a page-turner in hand? One of the pop-culture phenomena of the summer was the erotic novel "Fifty Shades of

Grey."

The book has topped best-seller charts and become pop-culture sensation, but not without criticism. The book has been condemned for its steamy subject matter and the behavior of its central characters, Christian Grey and Anastasia Steele. Hoping to break away from the taboo, hush-hush nature on campus surrounding this particular work of literature, The Observer brought in Assistant Managing Editor Sam Stryker and Scene Writer

Suzanna

Pratt to have what might be the first open, public and civil conversation about "Fifty Shades" in Notre Dame history. Now, let's chat.


Sam Stryker: It has sold 40 million copies worldwide. It has topped several best-seller charts around the world, including the United States and the United Kingdom. It is the fastest-selling paperback of all time, surpassing even the "Harry Potter" series. And it has been stirring up some major controversy.

No, I'm not talking about "The Hunger Games" or "The Girl with the Dragon Tattoo," but good guess. The pop-culture juggernaut I speak of is

E.L

. James' work of erotic fiction, "Fifty Shades of Grey," which is causing a firestorm not just in the literary world, but also across America. The novel has been the subject of numerous stories in The New York Times, the "Today Show," and James was even named one of the 100 most influential people in the world by Time Magazine. And with a film adaptation on the way, it doesn't seem like the attention will be going away any time soon.

Why all the attention? One word — sex, and not vanilla sex at that.

There, I said the dirty word. Americans are just not comfortable with sex. What "Harry Potter" is to magic, "Fifty Shades" is to sex. So instead of witches and wizards, readers enter into a dark world of bondage and submission with "Fifty

Shades."

Part of the reason the novel (and its two sequels in the "Fifty Shades" trilogy) is causing such a hubbub is because it deals with

BDSM

— bondage/domination, sadism/masochism.

For the uninitiated, "Fifty Shades" tells the tale of Anastasia Steele, a recent college graduate. The chaste Anastasia is swept off her feet and then some by the enigmatic Christian Grey, a mysterious Seattle billionaire who is one part Hugh Hefner, one part Howard Hughes and one part Robert

Pattinson

. The couple's romantic passion is threatened by Christian's fondness for rough sex. You won't find this in the children's section of the library.

I'd argue it isn't the coarseness of the subject matter that is getting so many readers' pulses racing. Rather, it's the fact that for the first time, a chart-topping literary phenomenon is about the birds and the bees. We're used to reading about unicorns and vampires and Quidditch. Heck, we saw with "The Girl with the Dragon Tattoo" that readers will digest material dealing with adult themes like abuse and murder. Yet as soon as we get to spend some uncensored bedroom time for the majority of a best-seller, boom goes the dynamite.

Because it deals with some admittedly major-league lovemaking, "Fifty Shades" has come under attack for being an insult to literature. A lot of this criticism has come from people who have not even read the book. They may claim the subject material is too coarse for them. These critics are missing the point — if they can't handle the subject material, then clearly they were not the target audience for the series in the first place.

The book has been knocked for being "mommy porn," but really, "Fifty Shades" is an escapist novel. Just like "Harry Potter" allowed children and adults alike to escape into a magical world of witchcraft and wizardry, "Fifty Shades" allows adults (and hopefully not children) to escape into a world of sexual passion. If that target audience happens to be an army of mothers who need something more than just a glass of Pinot after a long day of hauling their kids to and from soccer practice, so be it, right, Suzanna?

Suzanna Pratt: As if "Twilight" wasn't already giving my home state a bad rep, its wildly popular, sexed-up copycat series "Fifty Shades" is putting Seattle on everyone's mental map. The book was allegedly originally written as a fan fiction to compensate for the squeaky-clean "PG" pages of Stephenie Meyers' series.

As a Seattle native, I'm generally thrilled by all associations to my state that don't involve comparisons to South Bend's winter weather. You know Starbucks? Microsoft? Amazon? "Grey's Anatomy"? Kurt Cobain? Seattle. Twilight? Yeah, that's sort of set near Seattle too. But now, Anastasia Steele and Christian Grey are giving Seattle a new reputation, and not one I'm sure most Seattleites would appreciate.

I know there's a significant portion of the female Notre Dame population that has read "Fifty Shades" in whole or in part. Mentally remove the sex scenes. Use bleach if you have to. Are we left with a plot? Sorta. Kinda. It goes like this: girl meets boy and is instantly infatuated, girl thinks "Oh no no, I shouldn't" — but then does anyway — girl pursues relationship with boy that makes her feel horrible about herself (physically and emotionally), briefly girl realizes this and boy and girl break up, after a weekend of wallowing in self-pity, girl realizes she can't live without boy (whom she has known for approximately a month), so girl and boy get back together.

Isn't it, like, so original and cute? If we're talking literary merit and originality here, "Fifty Shades" is like that story you wrote for your fifth-grade language arts class about the girl who learned she was a long-lost princess and moved to her magical kingdom and married the prince and lived happily ever after.

Despite the riveting plot (or lack thereof), something about "Fifty Shades" has it flying off the virtual bookshelves on the Kindle store. People want to read this book for its subject matter: every chapter features at least one explicit sex scene. And while the content is by no means "vanilla," its softcore erotica is not so extremely kinky that it's offensive. Maybe our society has gotten so used to seeing sex in the media that something a little more explicit fulfills a need we didn't realize we had.

What does the success and fanaticism of "Fifty Shades" tell us about our expectations for relationships? Is "Fifty Shades" popular because we're becoming less restrained and more receptive of more hardcore sex? Or is it popular because it allows readers to fulfill their sexual fantasies by reading about them?

"Fifty Shades" has received an intense amount of criticism, despite its vast fan base. Again, it's just "Twilight" for adults. Same plot, same characters, same fan following. They're even making a movie, and probably a new movie rating to go with it. Otherwise, that'll be one short screenplay. But despite the criticism, "Fifty Shades" is at the top of the best-sellers list for a reason. People like it. And people are embarrassed to admit to liking it. Sex may not be such a strict taboo, but the type of sex in "Fifty Shades" certainly is.

Reading the novels shouldn't be a point of shame, just read with a grain of salt and acknowledge it's making English teachers across America weep, and it's not the healthiest love story or sexual relationship. "Fifty Shades" isn't a book of particular literary merit, but the cultural impact is astonishing. The effects of such a popular book about such an under-discussed subject could create monumental change in our society and our attitude toward sex.

SS: Suzanna, I'd like to think "Fifty Shades" would improve America's thoughts about sex, but unfortunately, that doesn't seem to be the case. In particular, I've noticed a lot of Notre Dame students lambasting the book, as if they are above it or something. The funny thing is, several of my friends who have read it will at least admit to enjoying it. Yes, it is a guilty pleasure. But Notre Dame students, don't judge this book by its cover — if it even still has it.

My favorite is when people tear off the cover and expect no one to notice what they are reading. Luckily, we can thank Steve Jobs and the technology gods for coming to the rescue for embarrassed desperate housewives everywhere.

This is where the success of "Fifty Shades" gets interesting: without iPads, Kindles and other e-readers, I would argue the bedroom adventures of Christian Grey and Anastasia Steele would not be the literary smash they are today. People like to be discreet when they read this book — when I see someone on their e-reader, they could be flipping through the pages of "Anne of Green Gables" for all I know. Leave it to the fairer sex to turn to a book for some sexual release. At least girls get creative — guys just turn to porn.

I have to say, your criticism of the book's literary level is a bit unmerited. Sure, I never will expect a Williamsburg hipster to debate the merits of Tolstoy versus E.L. James over a latte, or analysis of Christian Grey versus Jay Gatsby to be the subject of a freshman seminar here at the University, but give James some credit — this is no Harlequin romance novel. If you take out all the magic in "Harry Potter" or all the violence in "The Hunger Games" you aren't left with much either — the theme of a book is integral to its plot. Just because sex is a central component of "Fifty Shades" does not mean it is "bad" literature. And for those who criticize its low level of language, guess what — you don't have to be a linguistic genius to enjoy "Good Night, Moon" or "If You Give a Mouse a Cookie," yet those books are not criticized for their reading level.

You also can't discount the central message of "Fifty Shades." There is a reason so many women read this book. Ironic, isn't it, that this college graduate holds so much power over the domineering billionaire? You can argue back and forth whether the series empowers women or not — the important thing is the discussion of sex and relationships is on the table.

More importantly, this is a discussion we Notre Dame students should be having. Parietals and SYR Dances have done their damage to gender relations here — wouldn't it be nice to have a healthy conversation about sex and relationships on campus? I'm not sure "Fifty Shades" would have been Fr. Sorin's first choice to catalyze this discussion, but at least it could happen.

We live in a time where female characters are becoming increasingly more and more powerful. We praise Katniss for using her bow and arrow and Hermione for using her brain, so why should we lambaste Anastasia Steele for biting her lip and driving Christian Grey's hormones insane? It's her weapon of choice.

SP: I'll have to disagree with you that Anastasia uses her feminine wiles as a weapon. First of all, the character guilty of weaponizing sex in this book is certainly Christian Grey, both literally and figuratively. Anastasia, against her fleeting better judgment, bends to his desires and winds up suffering physically and emotionally. Further, the idea of a female protagonist using her femininity and/or body as a weapon should not be compared to using a brain or a bow.

Female empowerment ought not to encourage the use of the body as a manipulative instrument. All Anastasia has going for her is that she can make Christian squirm; she doesn't display the intelligence or bravery that make heroines like Hermione and Katniss the excellent role models that they are.

Is "Fifty Shades" demeaning to women? I think so. Anastasia, as you so helpfully pointed out, is a recent college graduate who displays none of the qualities I hope I have when I get my degree. She's the helpless, clueless heroine who is swept off her feet by a very, very good-looking tortured soul of a man who feeds, clothes, and houses her. He's a control freak and she lets him reshape her life.

They are Edward and Bella half a decade older, but clearly still lacking in the character development department. Anastasia has just enough personality to appear on the page before ravenous readers project themselves onto her skeletal character and live vicariously through her romance with Christian.

Obviously, this demonstrates that all women in this day and age are to fall in love immediately after college, lose their virginity to someone they barely know, be tied up in the bedroom and have someone with more money than the national debt begging to take care of them. No, thanks. I don't see Anastasia as strong-willed or independent. She strikes me as irresponsible, naive, and — dare I say it — submissive.

I realize the book is a work of fiction and not reflective of reality, but the character of Anastasia simultaneously disappoints me for the reinforcement of negative gender stereotypes and makes me jealous I don't have a trillionaire to seduce me when I'm unemployed after I graduate.

The availability of the raunchy romance novel on one's Kindle, iPad, or phone means that it could be anywhere. The girl two seats over in your marketing class might not actually be frantically checking her email for the recruiter to tell her she'll be employed after graduation. She might, in fact, discreetly be reading "Fifty Shades" right in the middle of class.

Yes, the book is about nothing but sex. So what? Should it be labeled pornography and treated with the same hush-hush attitude as say, breaking parietals? Or can we just get over it and stop being embarrassed by our reading material? Clearly neither of us is ashamed to admit that we have read the book. Despite my criticism it is not good literature, I enjoyed reading it.

The book evokes contradictory ideas: the notion of the rich, attractive bachelor swooping in to rescue the helpless damsel in distress and live happily ever after, and the idea that rough sex should be discussed more freely. It's no wonder "Fifty Shades" is pornography for soccer moms and bored housewives. Just a hunch, but I'm pretty sure the next book in the series will not be "Fifty Shades learns to change a diaper, do laundry, and drive the kids to school and piano lessons and baseball practice every day." No one wants to read about real life; they want to escape, which is why Anastasia's flat character and her Energizer Bunny libido make the book so appealing.

At a place like Notre Dame, we can only wonder what the role of such a book might be. As students, we all know there is no candid talk about sex on this campus. Ever. It's not something spoken of openly, and certainly not on a "Fifty Shades" level. And yet, you and I are not the only students to have read the book. I definitely agree with you that although "Fifty Shades" may not be the ideal way to start a discussion about healthy relationships, sexual or not, we do need to get the ball rolling and address the implications of the popularity of the book on society as a whole, but also on the scale of our own campus.

SS: Suzanna, you're right. "Fifty Shades" is escapism, but that is what makes it so thrilling. Just like I'm not expecting to play a game of Quidditch tomorrow or be named tribute to play in the next Hunger Games, I'm also not expecting to participate in hardcore bondage between History of Rome in the morning and my Film Theory in the afternoon. And with our hectic schedules, running from classes to tests and then to the Career Fair, a little escapism is in order for every Notre Dame student.

I get it. "Fifty Shades" isn't going to win the Pulitzer any time soon. E.L. James isn't the second coming of Ernest Hemingway, and I'm going to go out on a limb and say Oprah won't select this as her next book club novel — though I'm sure she's read it. "Fifty Shades" wasn't written for acclaim, it was written as an outlet for readers to escape from their everyday, mundane lives. "Fifty Shades" seems to be doing the trick for millions of moms everywhere, like literary Viagra. More important, it might prompt some interesting discourse on campus. Notre Dame students should at least give it a chance.

_____________________________________________________
When Did Bare Breasts Become Taboo?
Topless Kate Middleton photos would have been socially acceptable in some eras.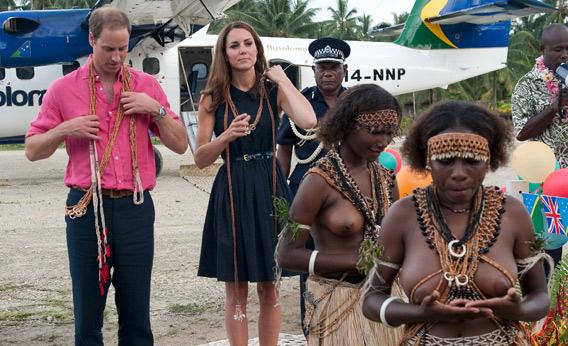 A French judge ordered the magazine Closer to
turn over topless photos of Kate Middleton
, Duchess of Cambridge, on Tuesday. Attorneys for the magazine argued unsuccessfully that the photographs were not an invasion of privacy because bare breasts are no longer taboo in Europe. When did bare breasts become taboo in Western civilization?
Probably around 3,000 years ago. Women are displayed with
exposed breasts
in
Minoan
artwork from 1500 B.C. Some historians believe that these ancient women went topless
only during religious rituals
—bare-breasted, buxom goddesses have been worshipped since the dawn of civilization—but some of the artworks depict everyday activities, suggesting that bare breasts may have been commonplace. Just across the Mediterranean, ancient Egyptian women sported elaborate dresses that could either cover the breasts or
leave them exposed
, depending on the whim of the designer. Over the next few centuries, however, breasts become strictly private parts. Ancient Athenian women were wearing flowing, multilayered robes that concealed the shape of the bosom by the middle of the first millennium B.C. Spartan attire was more risqué, exposing the female thigh, but breasts were always covered.
A series of sculptures suggests that even Greek goddesses became more bashful about their breasts during this period.
Aphrodite of Cnidus
, sculpted by Praxiteles of Athens in the fourth century B.C., depicts the nude goddess covering her genitals but leaving her bosom exposed. In copycat statues sculpted over the next several centuries, however, the goddess uses her other hand to
cover a breast
as well. The evolution of these
Venus pudica
sculptures strongly suggests that the ancients had come to feel that modesty required covering the breasts.
It's not entirely clear why bare breasts became verboten in ancient Greece, but some historians think it had to do with the changing roles of women. As the centuries progressed, ancient Athens became an increasingly patriarchal society. Women retreated into the home, rarely emerging in public, and lived under the dominion of their fathers or husbands. Because the breast had long been a symbol of feminine fertility, it had to be kept from view.
Under the influence of the Bible and ancient Greek and Roman traditions, Western women kept their breasts concealed beneath loose-fitting garb for more than a millennium. The French aristocracy was the first to challenge the taboo. During the 1300s, necklines began to plunge and clothing became tighter, exposing the shape of the breast. Agnès Soler, the mistress to French King Charles VII, shocked the court by appearing in a painting with
one breast fully exposed
in the late 1400s. The most provocative ladies of Venice and England are said to have
walked the streets bare-breasted
in the following century. There are even hints that Queen Elizabeth I herself
exposed all or nearly all of her breasts
to guests, which, if true, might provide some comfort to the young
Duchess of Cambridge
. But the trend was temporary, and the general prohibition on bare breasts in European society was firmly entrenched again by the 1600s.
_____________________________________________________