* Da Vinci's Demons premiered a lengthy trailer at Roma Fiction Fest. Below is the literal and summarized translation of the review. The original article is here.
Roma Fiction Fest - David S. Goyer presents the first scenes of

Da Vinci's Demons

.
This TV series fits perfectly among his film work: it is a project that Goyer wanted to make for a long time, and that has been reflected in a co-production with English and American, led by the UK and the FX channel Starz. In Italy will propose to Fox Channels Italy in April, in conjunction with the international launch. The first trailer will probably be shown in October at the New York Comic Con.
We
were shown the first few scenes, the world premiere of the series.
This is a draft assembly, a teaser put together by Goyer for Starz and the BBC, internal use only, with temporary music and sound without visual effects, designed to give a taste of the series to the network.
Stylistically, the trailer gave us the impression of a cross between Game of Thrones and Spartacus: rather gloomy picture, fully nudes (including of corpses, was in fact shown an autopsy), battle scenes, reconstructions pretty accurate side by side in stylized costumes clearly.
The quality of the product seems rather high level. In the video followed each other a series of scenes in which a person off the field Leonardo warned of how time is a river in its cyclical events, and all these scenes were punctuated by images of Tarot cards, the last of which was Death.
The story takes place around the time when Leonardo was about thirty years, a period in which there are written records on him. It 'a kind of rule of the professional writer, the important thing is to find an empty seat that allows to unleash their creativity.
Goyer : Yes Da Vinci is a figure incredibly unknown, but there are a number of "holes" in his life, one of which is the period between 28 and 33 years, a time in which we know very little. Some say that he was drawing siege weapons. As a writer and creator I found a "hole", for me it was real gold. There is another "hole" very interesting, namely the fact that we know that he wrote a diary of about 13 thousand pages, but when he died he rinvennero only six thousand. We know that in these six thousand notes on the invention of devices were incredible: I wonder what was in the other seven thousand ...
At this point was shown a clip of the pilot, this very rough, with green screen and music temporary. Da Vinci is working on the project of the Dove, a kind of bird display. He falls asleep, and has a sort of dream that we assume is an applicant shall: a shepherd boy (he was a child) who discovers a cave with a waterfall. Enter inside and discovers something horrible that we do not see. Leonardo wakes up and comes Verrocchio (his mentor), who asks him what happened. Leonardo explains that the problems with the project, and not being able to perform the necessary calculations.
Verrocchio discovers that he had smoked opium (here the references to Sherlock Holmes seem obvious) and tells him that he does not believe that will help.
At this point, Leonardo goes into a shop and buy a cage full of birds. Free them immediately in the air, and look at his "method": we are shown visually as Leonardo "registers" with eyes the flight of birds and take notes using a symbolic language, with a slow motion effect is not particularly impressive.
Here are some questions from the audience members :
It will address the sexual side of the figure of Leonardo?
Goyer :
I did not know there had some dispute as to his sexual side! [Laughs] Let's say that you know his trial for sodomy. There will be no point censoring it because there is no way to do a series on Leonardo without addressing the controversy. We'll talk about it in the first season.

+++++++++++++++++++++++++++++++++++++++++++++++
British actress Abi Hardingham photographed by Nick Delaney for ITV series Inspector Lewis [S6E3] including some personal ones requested by Abi. It was Abi first 'risque' venture and she was game.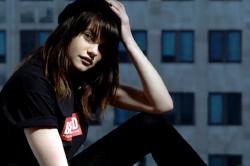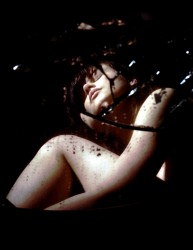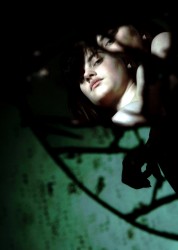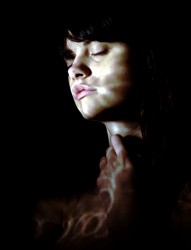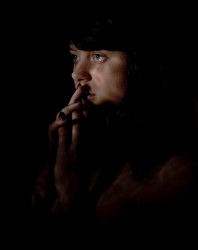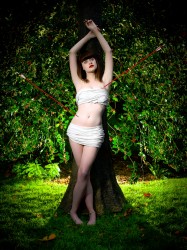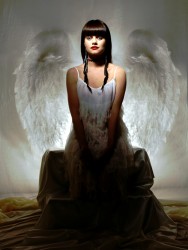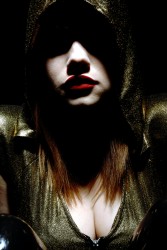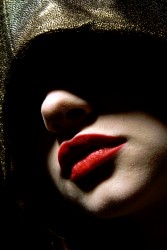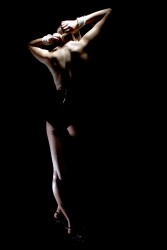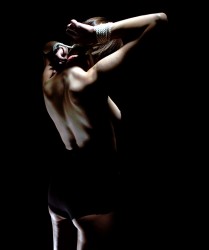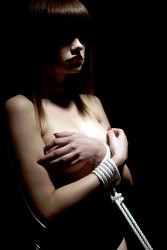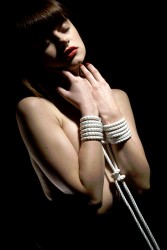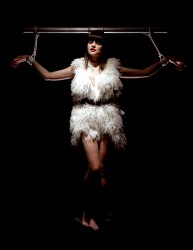 +++++++++++++++++++++++++++++++++++++++++++++++
Dusty Kid (America) : Zabriskie Point (1970)
+++++++++++++++++++++++++++++++++++++++++++++++
Paquin has no problem baring all
Anna Paquin has revealed that she is "not fazed" by nudity.
The Canadian-born actress and new mum, who often bares her body in hit TV series True Blood, said she doesn't mind stripping off as long as there's a reason behind it.
"Nudity just doesn't faze me. If it wasn't something I was up for, I certainly wouldn't have got involved," she told Red magazine.
"I'm sure sometimes it feels like they just take our clothes away because they like taking our clothes away. But in True Blood, it feels creatively motivated. Sex and sexuality is a big part of adult life. Our target audience is not teenagers."
Anna - who welcomed twins last month with husband and co-star Stephen Moyer - revealed she loves working with her "best friend".
"If you're going to spend the rest of your life with someone, you want it to be the person you want to hang out with all the time. We have a lot in common but, when it comes down to it, if that person isn't really your buddy as well, for me, I don't think that would work," she explained.
"And we spend all our time together. A lot of people say, 'Oh, I could never work with my significant other', but I love getting to go to work with the person I want to spend all my time with."
+++++++++++++++++++++++++++++++++++++++++++++++
28-years old actress Rachel Riendeau is doing everything in her powers to make it in New York.
If You Can Make it Here, You Can Make it Anywhere.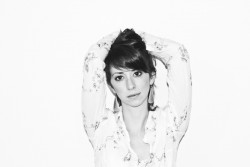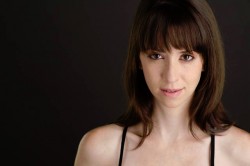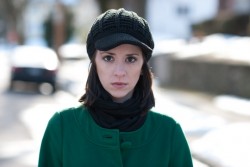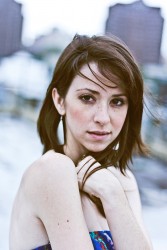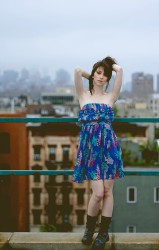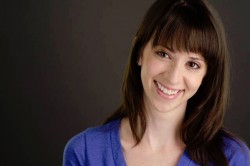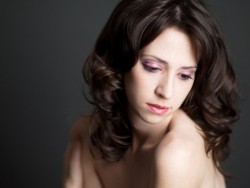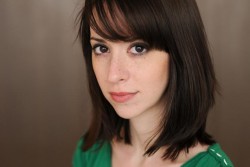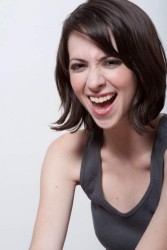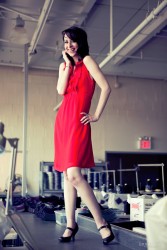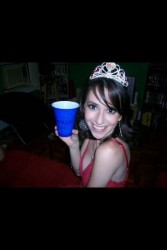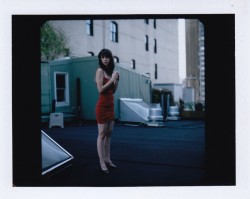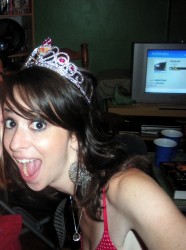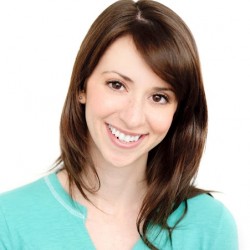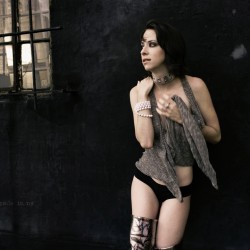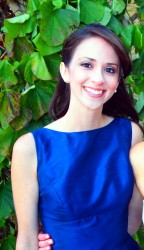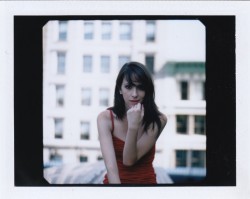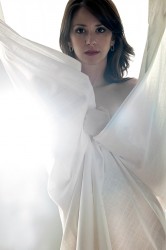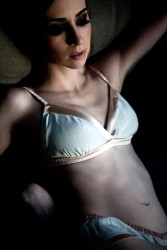 Rachel is a native Vermonter with a BFA in performance from Hofstra University. She is absolutely thrilled to be making her Wide Eyed debut with Trojan Women! Recent credits include Lula Bell in Search of Santa (Lula Bell) with Manhattan Children's Theater and HBO's "Mildred Pierce".
Rachel fled Vermont for the big city in pursuit of fame and fortune or, in reality, extra work on the set of Law and Order. After surviving 4 years of college on Long Island, she made the big jump to NYC and has been living the dream ever since. Rachel enjoys pretending to have magical powers, cheese, being a beer snob, and snuggling. She believes music is what brings people together and has no current plans to start referring to herself as an adult.
From imdb:
Rachel Riendeau was born in Burlington, Vermont. When she was nine years old, she joined the original company of Vermont Fairy Tale Theater and performed every spring for the next 5 years at the Flynn Theater. From that experience, Rachel decided to pursue acting as a career. She graduated from Hofstra University with a BFA in performance and continues to study in Manhattan with several studios and organizations. She resides in Harlem.
Her own tag for herself : "NYC by choice, small town girl by birth"
Rachel is vigorously putting herself out there talent-wise
Listen to her interview here
Her blog. She was an extra on Darren Aronofsky's Noah.
Noah going to be a gritty and literal interpretation of the biblical tale. The Gospel according to Aronofsky.
Rachel is also dabbling in modeling to make ends meet. Nude modeling under the name of Rachel Darling and another profile is strictly PG affair with alias of Rae Lynne.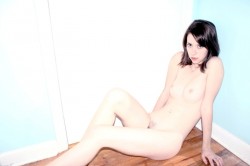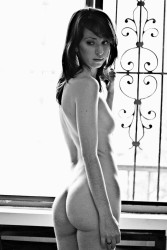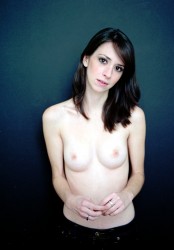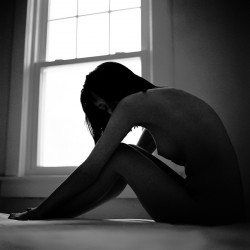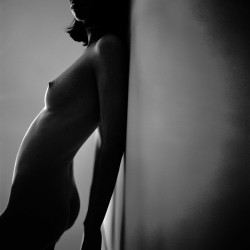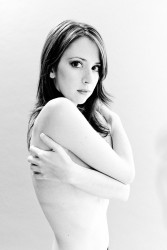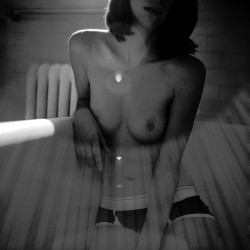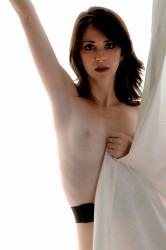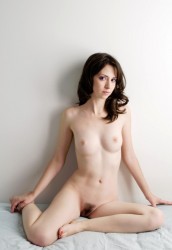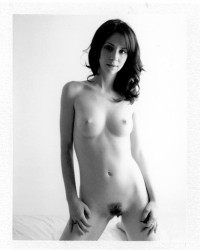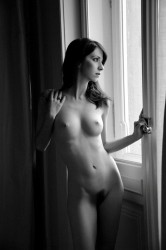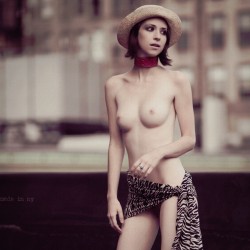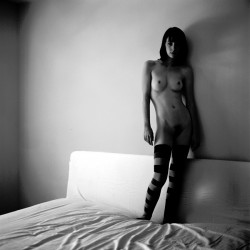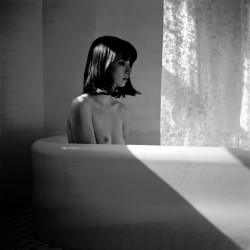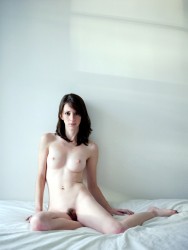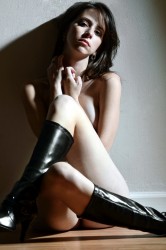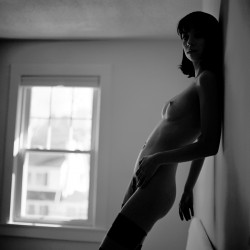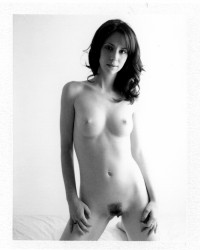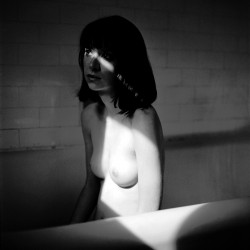 Rachel favorite photographer is rising star in the biz Michael Cinquino :
"Michael makes you feel perfectly at ease and gives you guidance and patience throughout the entire shoot. He's capable of making you laugh and enjoy yourself while at the same time, directing you so you look your best. When I worked with Michael for my nude shoot, I forget I was actually naked. I felt empowered and beautiful and the shots he's taken of me I can't even believe they are me, they look so incredible. I look so confident and beautiful and I know it's because he's there with me, learning about what worked for me and what didn't and guided me the whole time. It's the combination of Michael's direction and welcoming you to have fun with it and enjoy yourself and he brings out the best in you, even at your most vulnerable. He truly captures your best moments and I had a blast working with him. I left his studio with a smile and a little more confidence in my step. I would recommend shooting nude with Michael to anyone."
Michael is charming and blessed with a disarming personality. He is heavily influenced by Terry Richardson. Michael believes imitation is the best form of flattery. He just released his "Naked Girls on Polaroid" pictorials.

By the way check out this self-introspective article by stage performer (and hot babe) Beth Wittig and you will understand the struggles to make it as a theater artist. You will realize why the likes of Meg Steedle and others from small town with conservative background are opting for the radical option of baring it all especially on cable shows .
+++++++++++++++++++++++++++++++++++++++++++++++
5 Most Awkward Sex Scenes In Cinema History
Let's face it… whether you're a man or a woman you love a good movie sex scene. Sure, guys and girls probably like sex scenes for different reasons but they're still a highlight of any movie, especially when it stars your favourite actor or actress and they're completely naked. No clothes or anything! On the other hand a bad sex scene can totally ruin a movie. Maybe it doesn't look real enough or maybe it's two fugly folk getting it on. Or maybe, just maybe, it's just plain awkward!
In the interest of journalistic integrity your friendly neighbourhood What Culture staffers have watched as many sex scenes as we can to bring you 5 of the worst, most awkward in existence. You have been warned.
5. Moonraker

Sex in zero gravity probably seemed mega cool back when Roger Moore was James Bond, but today, in an age where it's actually a reality it just seems a little naff and – to quote the kids – a bit cringe! We can think of loads of more interesting things to do in zero gravity – although most do include bodily fluids to be honest. All this doesn't stop Agent 007 from getting it on in Space though, conveniently covered by a sheet the whole time. Well, we suppose it's better than seeing his Thunderballs.
4. Child's Play: The Bride of Chucky

C'mon, these guys are just two plastic dolls throwing out stupid one liners about being anatomically correct or whether one of them is carrying "a rubber" (they're made of rubber). OK, so one of them is supposed to be smoking hot Jennifer Tilly but that doesn't make the scene any less unbearable or any less like when you used to sneak into your sisters room and make Ken nail Barbie on the four poster! If you enjoyed this then you probably enjoyed seeing Tilly get turkey basted in the next movie, you sick freaks!
3. Pulp Fiction

OK, so maybe we're pushing it a bit calling this a sex scene but it damn sure is awkward! Big, bad ass Marcellus Wallace is hog tied, ball gagged and anally raped by a redneck cop while his buddy and a guy in a gimp suit watch. Oh yeah, and Bruce Willis is there. How awkward must it have been for him to see this all go down? And then imagine being Mr Wallace when you've been set free and you have to look Bruce Willis in the eye. This is a don't ask don't tell kind of scenario and scores pretty damn high on our Awkward-o-meter, if we had one.
2. Howard The Duck

Howard the Duck was described as a new breed of hero. Well, he's also totally irresistible to human women too apparently which is a surprise seeing as he's A DUCK FROM OUTER SPACE. The fact that Howard can walk and talk doesn't make it anymore acceptable for the human in all of this to be having sex with an animal. That George Lucas has some funny ideas! Fortunately much of this sexual encounter takes places behind a drape and we see only silhouettes of the action itself. Personally we think this is akin to Juliana Donald humping Kermit the Frog in The Muppets Take Manhattan. Just because he can talk doesn't mean you can jump his bones.
1. Watchmen
Never before have we ever felt so awkward watching a sex scene as we did when we watched Watchmen. Sure, we knew a scene involving a bit of passion was round the corner but we didn't realise just how out of place and dare we say unnecessary the sex scene would be! Watching Night Owl and Spectre having sex on board Archimedes was like we were actually stuck in their with them. It was like we'd been on board, maybe doing a bit of dusting and they'd wandered in and got right to it. We tried to hide. We tried not to look but instead we had to sit through all of it, and none of it was even a little bit sexy. Come to mention it, there's no hot sex scenes in Watchmen.
So there you have it. We watched the most awkward, rubbish sex scenes in film history so you don't have to. Are there any we've missed? Have your say below.
+++++++++++++++++++++++++++++++++++++++++++++++
Anti-Downloading Law Hits Japan, Up To 2 Years in Prison From Today
A few hours ago Japan introduced new anti-piracy legislation designed to clamp down on illegal file-sharing. The regime is one of the most draconian in the world. In most countries users are only targeted when they upload copyright-infringing material to other Internet users, but the new law's wording means that simply downloading unauthorized material could result in a jail sentence.
According to the Recording Industry Association of Japan and their IFPI affiliates, the Japanese music industry is in trouble. Unauthorized downloads eclipse those from official source by 10 to 1, and the market for downloads shrank by 16% last year.
This decline needs to combated, they insist.
After intensive lobbying by the music industry, in June this year Japan approved an amendment to its Copyright Law that would see downloaders of unauthorized music face stiff criminal penalties in addition to the civil remedies already in place.
The wording here is important. While in some countries downloading copyrighted media without permission is already illegal, it is usually the uploaders (distributors) of content that are targeted in so-called "3 strikes" style campaigns.
While Japan already has the legislative muscle to hit uploaders with up to 10 years in prison and a 10 million yen ($128,300) fine, this new legislation makes criminals of mere downloaders.
From today, knowingly downloading copyright infringing material can result in a two-year jail sentence or a fine of 2 million yen ($25,680). But there could be complications.
Tracking uploaders of infringing material is a fairly simple affair, with rightsholders connecting to file-sharers making available illicit content and logging evidence. However, proving that someone has downloaded content illegally presents a whole new set of issues.
On BitTorrent, for example, rightsholders would have to be the ones actually sending the infringing material to a file-sharer in order to know that he or she is downloading it. This scenario could cause complications, since rightholders already have permission to upload their own content, making the source a legal one.
But for the implications for 'downloaders' could be even more widespread. The generally tech-savvy BitTorrent user understands the potential for being targeted for sharing, but by making mere downloading a criminal offense it is now feared that those who simply view an infringing YouTube video could also be subjected to sanctions.
For some rightsholders though, even this kind of draconian regime isn't enough. As
reported
in June, music rights groups including the Recording Industry Association of Japan say they have developed a system capable of automatically detecting unauthorized music uploads before they even hit the Internet.
But to do that they need to be able to spy on Internet users' connections and compare data being transferred with digital fingerprints held in an external database. That can only be achieved with the assistance of Internet service providers who would be asked to integrate the system deeply into their networks.
+++++++++++++++++++++++++++++++++++++++++++++++
BernerandJuicy J - Certified Freak / Drugs +18
* Teal Conrad is one of the 'dancers'
+++++++++++++++++++++++++++++++++++++++++++++++