Maggie Grace

talks briefly about her risque stint on Californication
* Her opening scene is the one where she riding Tim Minchin - topless. She alludes to it (in double entendre manner) over the interviewer question. "There where you at. Start at the top". Maybe I heard it wrong.
Full Interview
+++++++++++++++++++++++++++++++++++++++++++++++
Mandy Moore

in Hotel Noir : Free 10 Minute Preview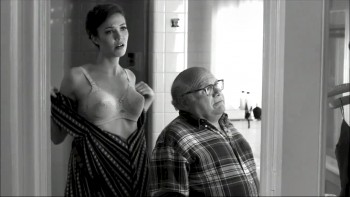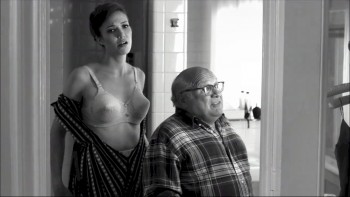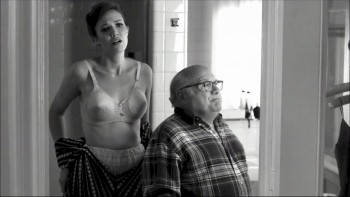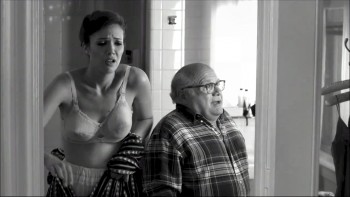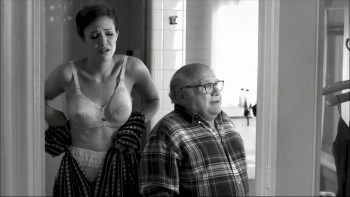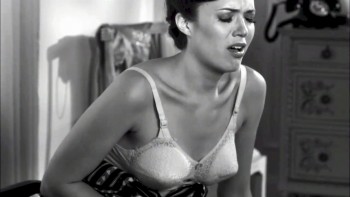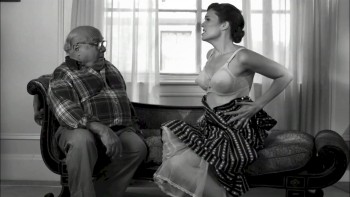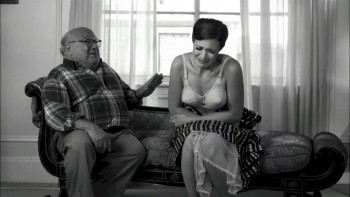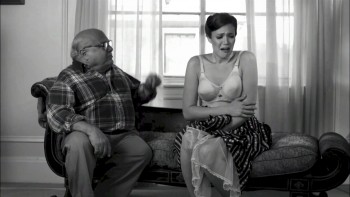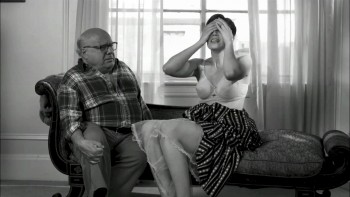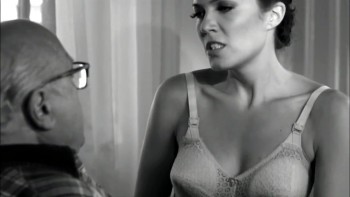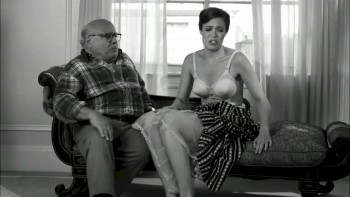 Watch the first 10 minutes of Hotel Noir free then order it On Demand starting October 9th.

Los Angeles, 1958: A detective holes up in a downtown hotel waiting for killers to come and get him. As one long night turns to day he meets various characters with haunted pasts of their own, and the truth is revealed of how he ended up in this predicament.

Starring: Malin Akerman, Kevin Connolly, Rosario Dawson, Danny DeVito, Robert Forster, Carla Gugino, Mandy Moore, Cameron Richardson, Rufus Sewell

Written and Directed by Sebastian Gutierrez
* Here I thought Mandy dropped out because she doesn't want to perform in racy scenes with
Rufus Sewell but I thought she was playing Malin Akerman character. No nudity but still nice to watch Mandy in action.
I truly believe Sebastian writes the screenplay with the ladies mostly naked and uttering sexy lines before GF Gugino grabs the pen from his hand (symbolically removing his balls in some ways) and re-writes the female leads into cock-teasers.
+++++++++++++++++++++++++++++++++++++++++++++++
Agnes Bruckner

To Play Anna Nicole Smith In Lifetime Biopic Of Late Playboy Model
After a lengthy search, Agnes Bruckner (Private Practice) has been cast to play Anna Nicole Smith in Lifetime's original movie The Anna Nicole Story, executive produced by Craig Zadan, Neil Meron and Judith Verno.
Written by John Rice and Joe Batteer, the movie is based on the true life story of Vicky Lynn Hogan, a pretty but plain girl growing up in a small Texas town who transforms herself into Anna Nicole Smith – a voluptuous, Marilyn Monroe-esque Playboy pin-up and model. Determined to be noticed, for good or ill, Vicky gets her wish, but it comes at a steep price, both for her and her beloved son, Danny. The Anna Nicole Smith Story is produced by Sony Pictures TV and Zadan and Meron's Storyline Entertainment. Bruckner, repped ny APA and manager Oren Segal, recently completed indies A Bit of Bad Luck and Wrong Cops. She will next be seen in The Baytown Outlaws opposite Billy Bob Thornton and Eva Longoria.
* What lengthy search? Load of BS. As if the role requires extensive nudity. It's on Lifetime for Christ's sake. Lifetime....sigh. Anna Nicole Smith was famous for her Playboy pictorials and shows; remains one of their most popular pin-ups ever. She was also a stripper back in Houston. Why the hell Lifetime cock-blockers are interested in Nicole? Her life story should be a R-rated movie. But recent Supreme Court overturning FCC's TV Obscenity Rules means there is light at the end of the rainbow including for the likes of Lifetime. There won't be outright nudity but we can expect lenghty back frontals (maybe a butt shot for the stripping sequence) and covered love scenes similar to Lifetime's Blue Lagoon reboot.
+++++++++++++++++++++++++++++++++++++++++++++++
Sexy

Kate Upton

Video
+++++++++++++++++++++++++++++++++++++++++++++++
Official Artwork and Various Episode Titles for

Hemlock Grove


An official poster has been revealed for the Netflix original series "Hemlock Grove," and we have it for you right here along with the titles of the first few episodes.

Eli Roth's "Hemlock Grove" stars Famke Janssen, Bill Skarsgard, Landon Liboiron, Lili Taylor, Kandyse McClure, Freya Tingley, Dougray Scott, Aaron Douglas, Tiio Horn, and Penelope Mitchell. It's a Gaumont International Television production.

Written by Brian McGreevey and Lee Shipman based on McGreevy's Gothic horror novel, Hemlock Grove, consisting of 13 one-hour episodes, revolves around the murder of a young girl found close to the former Godfrey steel mill. The suspects in her killing include Peter (Liboiron), a 17-year-old Gypsy kid from the wrong side of the tracks, and Roman (Skarsgard), the arrogant Godfrey scion, whose sister, Shelley, is disturbingly deformed and whose mother, Olivia (Janssen), is the beautiful and controlling grand dame of Hemlock Grove. Scott plays Norman Godfrey, the older brother of Olivia's late husband, JR, one of the founders of the Godfrey Center for Biomedical Technologies. Wealthy, but with modest tastes and an equally modest home, Norman is sickened by Olivia's displays of ostentation and the way in which she spoils her son. Horn portrays a Gypsy witch-prostitute whose confidence games are a mask for dark supernatural abilities.

Spoiler TV provided the following episode titles (not sure what happened to 1.04, but we imagine it'll show up shortly):

Episode 1.01: "Jellyfish in the Sky"
Episode 1.02: "The Angel"
Episode 1.03: "The Order of the Dragon"
Episode 1.05: "Hello Handsome"
What attracted you to doing the Eli Roth Netflix series, Hemlock Grove?
JANSSEN: I liked the character, Olivia Godfrey, a lot. Netflix is something I watch. I don't even have cable anymore, or a television. I just watch on computers. It's clearly the future of where we're heading. And there's the whole notion of working for 13 episodes, and then having the rest of the year to follow my passion projects as a writer/director. That's what I'm trying to get going, at the moment. It really fit in perfectly.
Does it put its own spin on the werewolf/vampire genre?
JANSSEN: Yeah, it does. This has more of a Twin Peaks approach, in that. And then, if you mix that with the setting, you should have a good idea of how it's going to turn out.
+++++++++++++++++++++++++++++++++++++++++++++++
29-years old actress Adrianne Palicki at Fantastic Fest 2012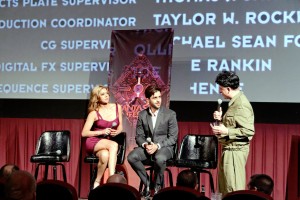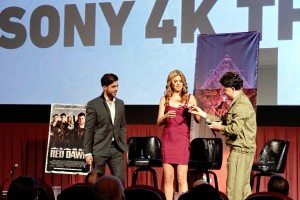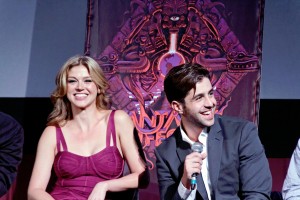 Super HQ here
+++++++++++++++++++++++++++++++++++++++++++++++
Lena Dunham Bares All About Baring All For 'Girls'
Lena Dunham knows that her "
Girls
" nude scenes are probably going to be hard to explain to her kids one day. But that most likely won't stop her from doffing her top when season two of her HBO series returns in January.
"There may be a time when I have to explain to my daughters, 'You probably shouldn't be naked on television.' Most situations, it's not a good idea to be naked on television," she said of her scantily clad scenes during Fortune magazine's annual Most Powerful Women Summit (via
Reuters
).
While her small-screen nakedness has been oft-discussed (and even mocked on the Emmys), so has the show's apparent lack of racial diversity. And that is something she is looking to shake up come next season. She noted that she felt "heartbreak at the idea that the show would make anyone feel isolated," adding that she plans to add "a multitude of new characters in the show. There are some of color. Some are not. Some are Caucasian... All I want to do is make women feel excited and included by the show."
In addition to some new girls, the show will also feature a bunch of
new boys
to make the lives of the Lena and her gal pals even more interesting.
"Patrick Wilson is amazing and so ugly it's so problematic how ugly Patrick Wilson is," Lena told MTV News. "I know it's sort of a clammy joke but what can you say about Patrick Wilson? And he's an amazing actor. He does something really amazing on the show that I'm really excited for people to see. There is the cutest assemblage of boys on the show this season, in addition to our regulars. [Donald] Glover and Patrick are who have been revealed and there are some other surprises who I think are equally delicious.
* Forcing minorities on a show powered by nepotism is plain stupid. The likes of Lena, Allison and other girls on the series comes from privileged background. Private schools and all. Even in public schools these white girls keep to folks of similar ilk. Why can't critics take a chill pill and enjoy the show for highlighting rarely discussed issue of pampered American women whinging and moaning through life.
+++++++++++++++++++++++++++++++++++++++++++++++
First look at Jason Statham and J-Lo shower sex scene from new movie
Romp ... Jason Statham and Jennifer Lopez
JASON Statham enjoys a naked romp with J-Lo in a steamy shower scene from their new movie.


The duo get it on in new movie Parker which sees Statham star as a thief who gets double crossed by his crew and left for dead.

But his character Parker finds time between fighting baddies to bed real estate agent beauty Leslie, played by pop star Jennifer Lopez.
Undies ... J-Lo's character strips to prove she isn't wearing a wire
scope features.
Singer-turned-actress J-Lo, 42, is also seen on screen looking trim in her underwear, while 44-year-old Statham dresses as a priest in another scene.

Action star Statham said he was thrilled to work alongside the Latino stunner. He said: "She's so good. She's absolutely amazing in this film."

The movie - out next year - is directed by Taylor Hackford (Ray) and is based on the best-selling novels by Donald E. Westlake.
Out next year ... new movie Parker
+++++++++++++++++++++++++++++++++++++++++++++++
Netflix Sets February Premiere for '

House of Cards

'
For the broadcast television networks the new season traditionally begins in September. For Netflix, it starts on Feb. 1: that's the date it plans to introduce its high-profile original series "House of Cards," and will make all 13 episodes of its first season available immediately on its streaming video service, Netflix said on Thursday.
"House of Cards," which is adapted from the BBC TV-drama of the same title, chronicles the ruthless politician Francis Underwood (played by
Kevin Spacey
), the majority whip of the House of Representatives, and his wife, Claire (Robin Wright), as they pursue power and all the good things that come with it in Washington. The series also stars Kate Mara, Kristen Connolly, Michael Kelly and Sakina Jaffrey.
David Fincher
, the director of "The Social Network," "Zodiac" and "The Girl With the Dragon Tattoo," and an executive producer on "House of Cards," directed its first two episodes, which are written by Beau Willimon ("The Ides of March"). Directors of subsequent episodes include James Foley ("Glengarry Glen Ross"),
Joel Schumacher
("Falling Down"),
Carl Franklin
("Devil in a Blue Dress"), Alan Coulter and Charles McDougall. The series is produced by the independent studio Media Rights Capital.
"House of Cards," for which Netflix has already committed to a second season, is the centerpiece in its growing slate of original programming, which also includes a new season of "Arrested Development"; "Hemlock Grove," a murder mystery series from Eli Roth; and "Orange is the New Black," a comedy whose creators include Jenji Kohan ("Weeds"). Netflix did not immediately say what time of day on Feb. 1 it will release "House of Cards," but keep your finger near the refresh button.
+++++++++++++++++++++++++++++++++++++++++++++++
Dutch model Anouk van Kleef : Paul Morel photoshoot for Fashionography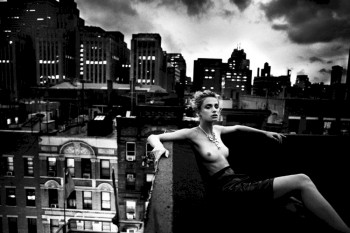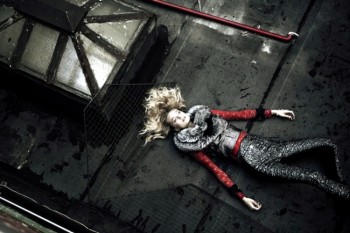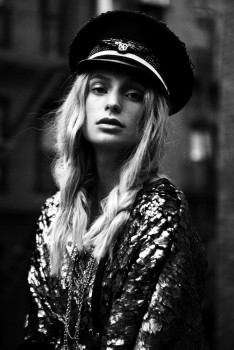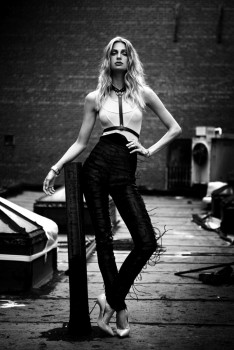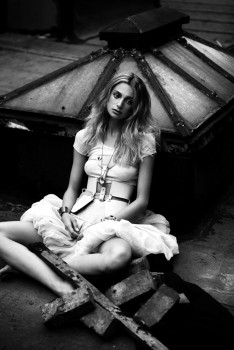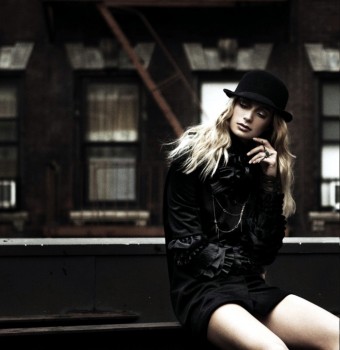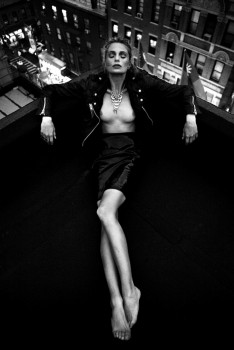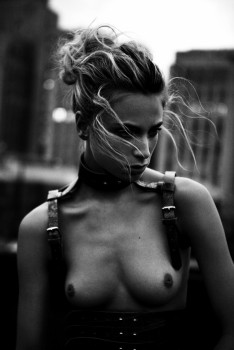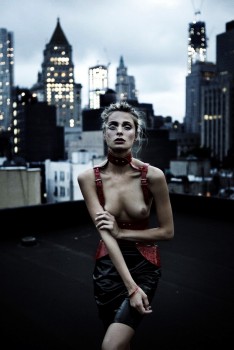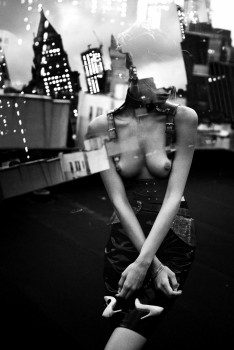 +++++++++++++++++++++++++++++++++++++++++++++++
Now available for d-bags: Spirits poured over models' breasts
by Kevin Camps

In a world where butt chugging, vodka tamponing, and pouring hard liquor through one's eye are every day events, one has to wonder if this world just might end in 2012. Where along the line did our love for body shots and making bad decisions while blackout drunk become such an epidemic that just drinking alcohol is no longer enough?

Maybe I am getting old at 22, but asked if I were to stop drinking at all or choose one of the proposed methods above, I'd choose the former. Maybe I just don't understand youth today, but what happened to getting ripped off by your friends' brother while he goes down and buys a bottle of plastic vodka for you and your friends?

Anyway, this week we already talked about a pizza infused with alcohol, and today we will be discussing another free market use of people's want to get plastered: spirits poured over extremely attractive women's breasts. That is right, guys—for the low price of about $150 you can buy a bottle of a spirit of your choice from German company G-Spirits.

The German manufacturer just released its exclusive line of vodka, rum, and whisky with accompanying models—not only do you get to buy the alcohol, but you get to see the accompanying breasts it was poured over. Talk about capitalism. The company will produce 2,500 liters of each type of spirit.

Their Q and A portion of their website has to be the funniest thing I've read in a while. For our sake, they let us know that all 2,500 liters are not poured over the girls' breasts at once. (Thank god.) Furthermore, they say, "We pay high attention to a hygienic filling process, furthermore medical personnel is present to check it." Ew.

While the idea of imbibing in exciting new things is at the forefront of many people's minds when choosing what to drink (I never understood this, a gin and tonic does me fine every time), I have to wonder if we are pushing the boundaries just a bit too far. I would love to hear from someone who has bought this product or would like to buy it for me to test.

So if imagining vodka cascading down a hot girl's chest is your cup of tea, head on over to G-Spirits extremely NSFW website to find out more.
+++++++++++++++++++++++++++++++++++++++++++++++
King Pranker...
Hooker think's I'm funny
WTF HOOKER (family discount?)
Hookers and Hamsters prank call
You Go Girl
More here
+++++++++++++++++++++++++++++++++++++++++++++++
Cultural studies professor says parents shouldn't be suprised by risque behaviour
by Lucy Kippist
AUSTRALIAN parents shouldn't be surprised if their young daughters want to dress in revealing clothes and act in a "risque manner".
Dr Michelle Smith, a cultural researcher at the University of Melbourne, said today's young girls are being "held to account to ideals of sexual innocence" while being bombarded by examples of adult women who are admired for being sexy.
"We continue to insist on girls remaining sexually innocent, through criticism of girls who wear revealing clothing and the shaming of teen mothers and sexually active girls," she said in a speech today at The Wheeler Centre in Melbourne.
"But we also surround girls with messages that suggest being a sexual adult female means being on constant sexual display," Dr Smith said.
Dr Smith said our criticisms of PM Julia Gillard are proof that our messages confuse young girls and ultimately promote the idea that "there is not a sphere of life where being sexy is not the ultimate achievement of a woman." During her speech Dr Smith gave several examples of popular television and music videos that also influence young girls.
"In music video clips where women are often gyrating in lingerie –without Fatima's white picket fence to shield them. In film and television, where fictional worlds are largely populated by women who are young and attractive (and who may have had surgical intervention to increase their bust size or plump their lips).
In advertising, where women's sex appeal is used to sell everything from clothing to ice cream, and in which topless pole dancing mothers who have money shoved into their g-strings by men, as in the infamous Nando's chicken TV ad, are deemed by the Advertising Standards Board as "not incompatible with family values" and by the company itself as "a forthright display of empowerment".
In magazines, where female perfection comes courtesy of Photoshop, and, most pervasively, on the internet where millions of pornographic images and videos of women are readily accessible to anyone, including children. Even online criticism of our nation's first female leader often contains jokes about her sexual prowess and attractiveness. According to this logic, there is not a sphere of life where being sexy is not the ultimate achievement of a woman, nor a place where how she looks is not the most important thing about her."
Counselling psychologist Meredith Fuller told news.com.au that while she agrees with Dr Smith's hypothesis, encouraging the right kind of conversations with your pre-teen family members will help things change for the better.
"We have to encourage young girls to make mindful decisions. It's important to encourage your daughters to have their own personal style." Ms Fuller said.
'We also need to remind them that life will quickly become boring if they compress all of life's experiences in a short amount of time."
Ms Fuller said these conversations should start when you first notice that your pre-teen is concerned about fitting in and following trends; usually no younger than seven or eight.
"You can have the conversation as a family. Ask your daughter what kind of styles she likes and always remind her that sheep don't set trends."
Erotic uniforms objectify women athletes
by Madison Hopkins
Professional athletes are a prime example of impeccable physical fitness. We expect them to work hard, win games and, apparently do all of this half naked. This new stipulation isn't required of all serious athletes — just those who happen to be women and want people to actually watch them play.
The Bikini Basketball League recently announced it would soon create two California teams as a part of its national league. This new association is exactly what it seems: professional female basketball players … in bikinis. The BBL is not to be confused with the W.N.B.A. This new league is completely autonomous and mainly for entertainment purposes. Although many of the women involved consider themselves serious athletes with extensive sports backgrounds, the main focus of such leagues is the exploitation of sexuality rather than athletic skill.
In an aggressive and male-dominated sports community, it's difficult for female athletes to be noticed, let alone respected as much as their male counterparts. In addition to being disrespected, female athletes are now being gawked at as overly sexualized bimbos. When in fact, many women involved in these leagues are actually highly skilled athletes who take the game seriously. However, they do not receive this feeling in return.
The Lingerie Football League, taglined as "true fantasy football," preceded Bikini Basketball and now boasts 12 teams across the U.S. and Canada. Despite its popularity and obvious ap- peal to a target audience, the LFL promotes a crude view of female athletics, depicted as some pornographic ideal. Rather than giving female athletes an equivalently respectable football league, the sports industry has told the team it's only good for its sex appeal. Kelli Scarangello, former San Diego Seduction quarterback, said although she was always very athletic, it was hard to find any kind of serious football league after high school.
"The LFL was the best option that I could see for professional women's football and the only paid league I could find," Scarangello said.
These leagues negatively warp the players' own body image. Scarangello explained before game days, all of the girls were subject to harsh scrutiny of their bodies. She refers to them as "fat checks," during which the team mangers decide whether each individual looks good enough in uniform to play. Those who didn't make the cut were told to sit out rather than tarnish the strict image promoted by the league. The league clearly shows where its priorities are, and it's not with athletic skill.
While most professional sports leagues have female equivalents, they are generally not as popu- lar. Traditional women's leagues, which focus on athletics, have always been seen as boring or weak compared to the aggression and excitement of men's games. Fans routinely write off female sports as less interesting than men's. Now, the induction of sexualized sports has pushed other women's sports further into submission.
The association to these sexually demeaning leagues is turning women's sports into more of a joke than a place for serious athletes. We wouldn't see a professional men's soccer team running around in Speedos, so it isn't fair to subject women to this degradation.
The objectification of players in these leagues validates the idea that it doesn't matter what women do, as long as they look good playing. This summer's Olympics were hailed as the "year of the woman," referring to the abundance of female superstars. With such strong female success, you would think personal appearance wouldn't be an issue. Unfortunately for Gabby Douglas, this wasn't the case. When Douglas won the gold medal for all around individual gymnastics at 16 years old, the only thing anyone cared about was her hair. The girl was doing things most of us could never do and apparently what she really needed to focus on was her looks.
Even with all of the negative aspects surrounding female sex fantasy leagues, thousands of women still choose to be a part of it. It is their own choice to do what they wish with their bodies. If they don't have a problem with the nature of the league, then more power to them. But sports fans need to learn to appreciate female athletes for their actual skill, regardless of any aesthetic value.
Women who play professional sports in any capacity deserve the same admiration men receive. Physical attractiveness has no impact on the game, but is disproportionately relevant in female athletics. This creates an unhealthy image of women as foremost sex objects. In the minds of the spectators, any real skills is secondary. These women are continually told if they want to receive the same kind of respect male athletes receive, they need to make the sport more interesting.
Apparently the way to do that is by exploiting their sexuality. Women who have made it to the professional level are strong, capable athletes who ought to be held in high esteem for their physical abilities, regardless of what they look like half naked.
+++++++++++++++++++++++++++++++++++++++++++++++