EXCLUSIVE: Oscar winner Martin Landau and Oscar-nominated Virgina Madsen are set to co-star opposite Agnes Bruckner in Lifetime's original movie The Anna Nicole Story. American Psycho helmer Mary Harron has come on board to direct the film, executive produced by Craig Zadan, Neil Meron and Judith Verno. Written by John Rice and Joe Batteer, the biopic is based on the true life story of Vickie Lynn Hogan, a pretty but plain girl growing up in a small Texas town who transforms herself into Anna Nicole Smith – a voluptuous, Marilyn Monroe-esque Playboy pin-up and model. Determined to be noticed, for good or ill, Vickie gets her wish, but it comes at a steep price, both for her and her beloved son, Danny. Madsen will play Vickie's mom Virgie who raised her. Landau will play oil tycoon J. Howard Marshall who married then-stripper Smith when he was 89 and she was 26. He died a year later, and Smith spent the following decade in a legal battle with Marshall's sons over his estate. The Anna Nicole Smith Story is produced by Sony Pictures TV and Zadan and Meron's Storyline Entertainment. Landau, repped by TalentWorks, voices a character in the upcoming animated feature Frankenweenie. Harron is with WME.
* There is a slim - very slim - possibility that Lifetime could be producing couple of versions. One for the official television. Another is for DVD market. I know...I know. I said the same thing about Indiana Evans's Blue Lagoon. But in hiring Mary Harron we could hope for real nude scenes from Agner Bruckner. All four movies by Mary contained nudity to some degree particularly The Notorious Bettie Page (2005). This will be her first made for television movie.
+++++++++++++++++++++++++++++++++++++++++++++++
Alexa Vega bare back from upcoming dark comedy 2 Br/1 Ba

(2013)
More pics here
Originally title "Roomies", it's about Janie (Alexa Vega) and Dee (

Spencer Grammer) are two polar opposite roommates whose differences come to a head over one crazy day. Based loosely on producer Tenille Houston (she is getting nude alongside LiLo in The Canyons) and Kristen Ruhlin rooming together when they were struggling actresses trying to make it in Hollywood and finding common ground is ruined by jealousy and suspicion.
The film is looking for help with funding and is using the Indiegogo site to raise them.
+++++++++++++++++++++++++++++++++++++++++++++++
Northwestern grad grabs spotlight in 'Boardwalk Empire'
Meg Chambers Steedle was a little intimidated by her first starring TV role, but not because it required her to sing and dance.

The 2008 graduate of Northwestern University's School of Communications stars opposite Steve Buscemi in the Prohibition-era drama "Boardwalk Empire," which airs at 8 p.m. CT Sundays on HBO. She plays Broadway hopeful Billie Kent, a freewheeling flapper who has ignited a youthful spark in Buscemi's bootlegging gangster Nucky Thompson.

"Oh my gosh, it was terrifying at first just because I've looked up to him for so long," said Steedle, who lights up the screen with her flirty, magnetic performance. "And then my first scene in the show I was grabbing a drink from Steve Buscemi and throwing it back. I choked a hundred times!

"But he also was just so welcoming and ... made me feel like part of the family."
Stealing Buscemi's drinks, it turns out, hasn't been the most awkward part of the job. With Nucky's marriage to Margaret Schroeder simply a front, he spends a lot of time in Billie's New York apartment--under the sheets. Steedle was a little apprehensive to do nudity in just her second TV role (she was guest-starred on ABC's "Body of Proof" last season). But after careful consideration about whether it was right for her character, she was ready to shed her inhibitions for Prohibition.

"She's strong and she's in control and she's not being taken advantage of," she during a recent trip to Chicago. "There was still a sense of power about it, which I actually liked. I also trusted HBO."

She trusted Buscemi and the crew as well, who have made her feel safe when filming the scenes.

As for having Buscemi as a romantic interest, the quirky actor sells it a lot better than fans might believe. "He is actually attractive to me," Steedle said, laughing. "He is! .... I guess when you're playing opposite someone it's just natural to find an attraction to them, but yeah, I think he's a handsome guy if you get up close."

The role of good-time gal Billie, who in the Season 3 opener performed a rousing "Old King Tut," seems almost tailor-made for the North Carolina native, who found success in regional theater outside New York after graduating from Northwestern, where she played Sally Bowles in musical "Cabaret."

"It's funny because when I was talking to the writers of this show they were saying, 'We're thinking kind of like a Sally Bowles meets Holly Golightly from "Breakfast at Tiffany's,"' she said. "I was like, 'Yes, yes, yes! Right on board!'"

But landing the role wasn't a snap. "My theater background helped me get that job," she said, adding that "Boardwalk" creator Terence Winter asked her to read several more times after her initial audition. "They called me and said, 'We're going to have you sing an Irving Berlin song-and-dance.' I was like, 'Yes!'"
The on-camera acting classes Steedle took outside of school also helped. While living in Evanston, she took the "L" to downtown Chicago to work with acting coach Oksana Fedunyszyn and study at Act One Studios. Now, she said with a laugh, her studies continue "with Steve Buscemi as my teacher."

"I'm having a great time and I do feel really blessed," she said. "They're just the best in the business I think, it's fair to say. I feel like I'm learning from the best and you can't pay for that kind of education, so I'm grateful."

In the video above, Meg tells us a few of her favorite things (yes, she once played one of the Von Trapp children in a production of "The Sound of Music") and shows us her one-handed clap. Below we discuss more about Billie, Meg's musical theater background and what she hopes to do in the future.
When you were doing theater at Northwestern what kind of things did you do outside of classes? How many years were you there?
I was there four years. I did the whole liberal arts thing. I was thinking about this the other day and I remember having my first sushi at Sushi Samba. It was eel. Love Sushi Samba, but not a fan that time. Some of my fondest memories were when I was writing a paper late at night, pulling an all-nighter, I would just walk out to the shore to the beach and watch the sunrise, kind of get all my sweats on and after working really hard just watching the sun come up. It's such a unique experience to be right on the lake there.

How did you get from Northwestern to Atlantic City?
I went to Northwestern, had a great time there, learned a lot. I did a showcase in New York. They take a few people from the graduating class and throw them up in front of agents and managers and all that. I was lucky enough to get someone to represent me and then from there was auditioning in New York, doing a lot of regional theater outside of New York. Through someone I met at Northwestern ... They have this American Musical Theater project that goes on at Northwestern, which is an amazing thing because it's all actual working directors and writers. I had the chance to do an Andrew Lippa show, who just wrote "The Adams' Family" on Broadway and he came in to do a show with us and one of the writers, Peter Spears, I met through that process.
Flash forward several years, introduced me to a manager in LA, got that manager. That manager got me the job on "Boardwalk Empire." I like to say that a lot of my theater background helped me get that job too since there is singing and dancing. … I went into the studios and I sang and danced with a chair in front of a bunch of guys who wrote the show.

With a chair?
With a chair.

You did the Clint Eastwood shtick before he did.
Totally, I originated that. [Laughs.] No, but Pat Birch, she choreographed all the "Grease" films and I'm just like a huge fan of hers, she actually is the choreographer for the show. The day before I auditioned for the writers and Tim Van Patton and all those great guys I met up with her and we kind of put together this dance and I sang and I went in the next day.
When they called you back to do the sing and dance thing did you think, "I got this now?"
I was excited for it because I felt like it was—the TV world was a relatively new thing. I mean I had been acting for sure in lots of plays since college and everything, but that was the showmanship that I liked, that I got to bring.

You're a big fan of musicals and doing musicals.
Yeah, I love it. I did it in college.

You've done "Old King Tut," but do you get to sing and dance again?
Yes. I think that's so great that Terence Winter decided to put that aspect into a show about gangsters because it was a big part of the time. Broadway was in its golden times and actually it makes sense that those kind of characters would be mingling because Atlantic City was a place where a lot of Broadway shows went to have their previews and test out their audiences and test out their scripts and workshop it before taking it to New York.

I understand you were cast late, so you didn't even have much time to prepare for the "Old King Tut" scene, which I loved by the way. It was the first scene you did.
Yes, I got cast like last minute. ... I learned this dance like the day before. I had gone into a recording studio to sing it and they found out that I could sing some harmonies and so then I was singing it. I kind of the next day had to shoot it and didn't know the lyrics and didn't know the dance. That was a kind of nerve-wracking night.

But you made it through.
I made it through. It's just a lot different from theater because you have a month of rehearsal versus the TV world, which is either—I mean that's the most rehearsal they'll get really is like a one-time thing.

Did you ever get to actually do it from start to finish?
Actually I think we did, yeah. I think some of the wider shots, which was the most fun because it was actually interacting with all of the extras. That was another big part of me feeling comfortable. It was just like, "Oh, this is, I've done this, a performance. This is great." Singing and dancing and trying to make people laugh is what I do.

Do you ever find yourself just staring at another actor, watching what they're doing and then realizing, "Oh wait, I need to be acting here?"
Yeah, I think that happened like the first scene where I was supposed to be coming in really confident and drinking drinks and I was just like, "Oh my gosh, Kelly [MacDonald] is here and Steve [Buscemi] is right there and [I had to think,] 'OK, I'm going to be confident.'"

It's cool Eddie Canter was an actual real Broadway star.
He's actually really funny too. I would think like 1920s outdated, but if you look up some YouTube videos I was legit laughing.

The guy who plays him, Stephen DeRosa, is her fun to work with?
Yeah, one of my first friends on the show. I just latched onto him. He is so wonderful and he is very much that kind of person in life just making jokes and one-liners and making people laugh, so it was great to kind of be on his arm to start.
I'm a little worried for Billie because Nucky seems to have a jealous streak and he got kind of angry when the phone kept ringing. Is that going to get her in trouble? I'm afraid for her.
I'm glad you're afraid for her. [Laughs.] She's a free woman. I think this is kind of one of the first, if I dare say, one of the first times we've seen on this show a woman who is not in some sort of role that is passive, is in some sort of weaker position because of men. Yeah, we'll have to see what happens. Yeah, she is a spitfire. She goes for it.

Do you think she realizes that she sort of has him wrapped around her pinky?
That's interesting. That's an interesting question actually. I don't know. I think there are moments that we will see in which—yeah, I'm not really sure about that. I know kind of what I think, but we'll have to see how it goes.

What do you think? When you were preparing her what did you think?
I think it changes. I think that that's also like a relationship. Sometimes you're not quite sure what you mean to someone until later or it's something that you discover through their actions, through what they say to you. It's part of the mystery, I think, of any relationship, so to say that she knows right off the bat I think is not necessarily allowing for things to change.

You like where Billie is going in the future.
Yeah, I really like the character that they've written and I feel really honored to be the one playing her.

Who do you want to work with as your budding career continues to bud?
Gosh, it's so funny because I looked you up a little bit, did a little investigating and I saw that your favorite past shows were "I Love Lucy" and "Carol Burnett Show" and those are my favorite shows too actually and I was also a real big of "Will and Grace" and I've been a fan of Deborah Messing for a while. I think I really loved her work on that show and yeah, I really I love her stuff. I would love to meet her-slash-work with her.
+++++++++++++++++++++++++++++++++++++++++++++++
'Nurse Jackie' Admits 'Good Wife' Alum for Season-Long Arc
Betty Gilpin
will play a sexy first-year resident at All Saints on the fifth season of the Showtime dramedy.
All Saints is getting some new blood.
The Good Wife alum Betty Gilpinhas booked a season-long guest arc on the upcoming fifth season of the Showtime dramedy,
The Hollywood Reporter
has learned exclusively.
The character actress, whose résumé includes episodes of Law and Order: SVU, Medium and Fringe, will play Dr. Carrie Roman, a sexy first-year resident on the Edie Falco starrer.
During the fourth season finale, Falco's titular character was fired after going rogue in the absence of her demanding boss Mike Cruz (Bobby Cannavale) following the death of his son, Charlie (Jake Cannavale).
Whether Cannavale, who's currently guest starring on HBO's Boardwalk Empire, will return for the upcoming season remains to be determined.
The casting marks the latest addition for season five of Jackie, with new showrunner Clyde Phillips (Dexter) coming aboard to replace creators Linda Wallem and Liz Brixius, who parted ways with the show in April.
Jackie, which completed its fourth season in June, faced major changes last year when Jackie for the first time on the series was substance free.
Gilpin is repped by Gersh. Nurse Jackie begins production on Oct. 9.
+++++++++++++++++++++++++++++++++++++++++++++++
'Sessions' of naked truth
by Cindy Adams
Helen Hunt. She's got an Oscar. She's got an Emmy. She's got a Golden Globe. She's got a divorce from Hank Azaria. She's got a guy. She's got a daughter named Makena Lei, which is Hawaiian for "many flowers of heaven." And she's got a pipperoo movie coming out called "The Sessions."
"True story," she says. "This poet had polio at age 6. At 37, he's told he won't live much longer. With an iron lung, can only turn his head at a 90-degree angle, he wants to experience sexual life for the first time. That's when a professional sex surrogate is called in.
"I play the sex surrogate. And know how we filmed this? Verrrry carefully. It was up to the cinematographer to make us feel comfortable. The material created a vulnerability. I personally felt extremely vulnerable.
"No body makeup because that gets sticky and creepy. So I did it naked. All naked. Butt naked. Totally completely naked. Naked beyond just naked. My jaws dropped at the prospect. When I was about to take my clothes off, my palms started to sweat.
"It's rare to read such a beautiful story. True story. This real live therapist, living in California, is Cheryl Cohen Greene. Typical soccer mom with a house, mortgage, husband. We met. I stole her spirit. Her accent. She's not shy or filled with shame. She's instantly open. A real deal. I could ask or tell her anything.
"The day we met she quickly jumped into the shower because she had a therapy session due with a 70-year-old man. She loved the finished film because she got her message through and things said she really wanted said. She uses the phrase 'sex positive.'
"We all wanted to work in this tiny little unadorned movie that was made for pennies in LA and will be sold as an adult film. My little daughter isn't ready to see it, but when she's maybe 15 and can be taken by her parents, it's OK. It's not glib or dark. It's a story of pure light."
+++++++++++++++++++++++++++++++++++++++++++++++
Diary of a Submissive: Life inside the world of dominant/submissive sexuality
ZOSIA BIELSKI
Sophie Morgan's ideal man must like children and animals, care about his job, get past her "Marmite-y breath," and be thoughtful, loving and clever.
"Oh, and have a penchant for hurting, controlling and humiliating me in as many imaginable, degrading ways he could come up with," writes Morgan, the author of Diary of a Submissive, which recently made The Sunday Times bestseller list.
Morgan's is the latest tract to fetishize the slavish woman post-Fifty Shades of Grey – but this one's a memoir. Writing under a pseudonym, the 33-year-old British reporter offers an inside track to the dominance and submission (D/s) lifestyle. Forget "attractive, very attractive" Christian Grey: Most doms and subs aren't "even remarkable in their unremarkableness," writes Morgan. Even so, there's no end in sight to flushed faces, erect nipples, leather paddles and diabolically chuckling men, not to mention one hell of a use for the chopsticks and rubber bands kicking around in your kitchen drawer.
For all the whimpering – and problematic feminist ramifications – Morgan argues that submission serves as a restorative mental vacation from her work week. Morgan spoke with The Globe and Mail from the safe confines of her car during a lunch break.
Watching Robin Hood as a child, your 'heart raced' every time you saw Maid Marian locked away in a dungeon. Is that how this all started?
I started watching it around 8, so it wasn't sexual. There was something just very intriguing about her being defiant and having all these things happen to her. Interestingly, my boyfriend had a similar thing for Penelope Pitstop, a Hanna-Barbera cartoon character who spends a lot of time tied to train tracks.
As an adult, you want gender parity with the guys who dominate you – you want to debate politics with them, but also complete submission sexually. How does that work?
I would say that I'm a feminist: I want to be paid the same salary that my male contemporaries would be paid, I want my reproductive rights and my rights to do want I want socially. It seems incongruous but once in a while, with someone I trust and in a context I'm comfortable with, I'd like to give those rights up for a while.
Are you a feminist's worst nightmare?
There are schools of feminist thought that are really antagonistic about the rise of Fifty Shades of Grey eroticism. They see it as either a failure or a betrayal of feminism. I don't think it is, as long as it's done fundamentally as a choice. I'm uncomfortable with anybody telling me what is acceptable for me to do or not do sexually.
How do you blur the lines between sex and 'normal life'?
It can be very intense and then afterward my boyfriend will make a cup of tea and we'll have a chocolate biscuit on the sofa watching TiVo. That's what's nice about it, you have the normality that comes back afterward.
Let's turn to some of the curiosities of the 'D/s' community. What is with the upper/lowercase stuff?
If I was writing as a submissive woman, then 'i' should be lowercase, and if I was writing to a dominant, then I should capitalize the "Y" on "you," no matter where it is in the sentence. Stuff like that bugs me amazingly.
What about 'munches' – meet and greets for dominants and submissives hosted in nondescript pubs?
I find those very awkward. I really like Marmite, however I'm not sure that I could go and meet a bunch of people who all happen to like Marmite, as if that was enough of a connection to have a happy time together.
We were just a friendly, tacky bunch of people – no one was in leather trousers or chains.
What are 'switches'?
Switches are people who can be dominant or submissive, depending on who they're with and where the mood takes them. Both genders are as likely to be switches. But as with elements of the lesbian community who are a bit suspicious of bisexual women, sometimes it's the same thing with switches: "You should make a choice, one way or the other."
People also use safe words.
A safe word you'd use to either slow things down or stop them altogether. The nature of the power dynamic is that sometimes people enjoy saying "no" but they're not necessarily meaning "no," so this is a safety net for everyone concerned. Safe words are like pin numbers. A lot of people use the traffic-light system: Red is your safe word, but if you're having trouble with something you might say "amber." I have very random words. My current one is flugelhorn.
One stipulation you have is that you don't want day-to-day arguments with boyfriends to later re-emerge in bed. Why?
It's important to separate the two, in that this is a sexual dynamic and fun play – it's not about him caning me because I forgot to do the washing up. You should be having frank discussions when you're angry. If you're having that conversation in a dominant/submissive mindset, then instantly there's a power imbalance.
Do you ever have sex without getting roughed up?
Absolutely. There are days when you get home from work and you're both knackered. Sometimes we don't have sex at all, or if we have sex, it's cuddly, lazy sex. If you existed on brownies with chocolate ice cream every day, it would get boring.
Erotica and BDSM have certainly been around. Why did Fifty Shades catch like wildfire?
Fifty Shades is very much about being looked after. It's about the bajillionaire in his penthouse sending her Macbooks and BlackBerries. It's not even about BDSM for a great lot of the book: It's about this impossibly handsome rich man.
The trilogy's been dubbed mommy porn and sadism for soccer moms. How is yours being received?
In the U.K., there's definitely been crossover. I'm on Twitter so I get to talk to people who read it and it really makes me laugh, people who tell me, "That chopstick thing was disgusting" or, "Ah! The foot thing!"
Wives routinely tout Fifty Shades as a kickstarter in their stagnant sex lives. What happens if she's fired up on grey ties and hubby's not into it?
BDSM can be pretty much anything you want it to be, from being tied up to being hurt to the full-on humiliation that I write about. It doesn't have to be massively intense; it can be something as simple as a blindfold or gently scratching with your fingernails. It can be very sensual. You just have to try it and see what works for both of you.
What do you make of the oft-repeated suggestion that Fifty Shades and submission in general appeals to women – especially working women – because they're tired and don't want to do the work in bed, that they just want to lie around?
There's a misconception that submission means being passive and I don't think that's true. Sometimes, submission is a lot more pro-active. You're doing things to your dominant.
Sounds like you did plenty of work yourself.
I find it very cathartic. It really keeps my brain ticking, it's very challenging and interesting. Every time we have sex it has a different dynamic to it. Afterward, I'm pleasantly exhausted in a really nice way, I always sleep very well. But, you know, to each their own.
+++++++++++++++++++++++++++++++++++++++++++++++
22-years old Brazillian model turn actress Nathalia Pinheiro is making a name for herself in Indian movie industry. She goes by very Indiani-zed Nathalia Kaur.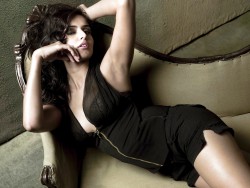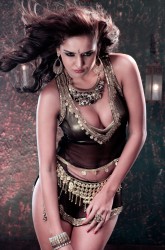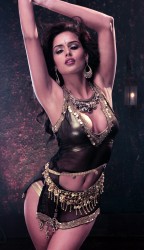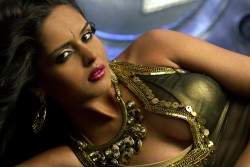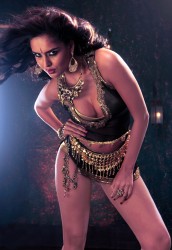 What so special about her? Well in order to gain a foothold in the biz a girl needs to bend over for some big wig. Nathalia swallowed her pride and some more when she hooked up with influential Bollywood film-maker Ram Gopal Varma.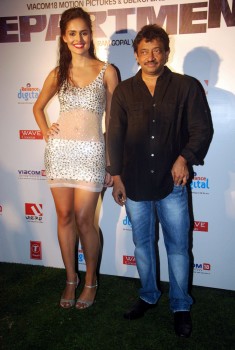 Yep...that's the dude with her at a movie premiere. He is fifty, dorkish and looks like her gardener (no racial innuendoes whatsoever) but still managed to stick his cock into nubile gorgeous babe like Nathalia. But after couple of months of discreet 'dating', Nathalia realized she ain't going to be a leading lady under him unlike in the bed. Dumped his ass and now planning to make it on her own. Let's wish her all the success.
More pics of pretty Nathalia here and here
+++++++++++++++++++++++++++++++++++++++++++++++
"What Happens to Japanese Porn Stars After They Retire?" Inside the Mind of an Adult Video Model
Perhaps the reason that so much fuss is made over the Japanese sex industry is that, in almost every other aspect of its society and culture, Japan is considered to be such an immensely safe, polite and altogether nice place to be.
The country whose tourists are often reputed to be among the most polite and agreeable, and where your lost mobile phone or wallet usually finds its way back to you, Japan would not be anyone's first guess when asked "Which country has a booming, recession-defying porn industry?"
Be that as it may, the Japanese AV (adult video) industry, whose revenue comprised more than 20% of worldwide sales according to a
2006 survey
, continues to grow every year. And with that growth comes an increasing number of young women who aspire to work in the industry, as reported here on
RocketNews24
just a couple of weeks ago.
But with so many girls taking a shot at being AV stars and entering into this seemingly glamorous but equally shady profession, how do they go about their daily lives unnoticed? And what becomes of AV stars who leave the industry?
In an interview with Atsuhiko Nakamura, author of books such as "The Nameless Women" and interviewer of literally hundreds of AV actresses, Shuplay News uncovered some startling facts about the sex industry in Japan, in particular the life of the women who become involved in making adult movies.
"Many girls enter the AV industry each year, but not necessarily all for the same reasons;" Nakamura comments, "some do it entirely for the money, while others are just comfortable with the idea of having sex in front of people and see it as any easy job. It just works for them."
The Japanese AV industry reportedly sees an astounding 6,000 newcomers each year. But surely the risk of being seen on a video would be enough to dissuade any self-respecting young woman from doing such a thing?
"With the huge number of girls working in the industry, cases of AV actresses being recognised while going about their daily lives are quite rare," says Nakamura, adding "there are plenty of cases of former AV girls who are now happily married and enjoying normal lives."
In many cases, girls do a short spell making XXX videos, and then, perhaps having earned enough to support themselves financially, or simply deciding that they have had enough, choose to leave and pursue a more orthodox lifestyle. After all, few people actively working in the porn industry are seen out shopping with their kids or taking part in PTA meetings without those around them raising a few eyebrows…
But it is here that many retired AV models hit a wall, says Nakamura, describing what he calls the "AV-nō" (lit. Adult Video brain"); the "AV Mindset" that many girls find themselves unable to shake off.
"A lot of girls find themselves unable to return to regular jobs after working as an AV model;" explains Nakamura, "they have worked in an often lucrative business, some for many years, so to go back to a standard job for a much smaller salary is not easy", he tells.
"Around two thirds of retired AV models end up in the sex industry, working in hostess bars or even working as prostitutes in 'soap-land' bath houses."
It would seem that, of those thousands of girls initially seeking an easy, well-paid life as a porn-star, literally thousands of them become trapped in the sex industry afterwards.
The "AV Mindset" that Nakamura speaks of has two distinct sides to it; while there are some retired AV models who lack the skills required to work in regular jobs, and who find themselves in the strange position of feeling more comfortable in environments like hostess bars, there are also women who, despite wanting to stop making sex tapes, are unwilling to return to an everyday lifestyle and lose all the trappings and relative glamour that came from their wealthy AV lifestyle.
Nakamura compares this way of thinking to writers who, at the peak of their game being paid hundreds of dollars for articles, suddenly have the rug pulled out from under them and are forced to work for just 20 or 30 dollars per piece.

"Some writers refuse to do it out of pride or shock. Some, on the other hand, simply can't afford to go back to that and look for more lucrative work elsewhere."
Just over two years ago, former
AKB48
idol Rina Nakanishi was reported to have
become an AV model
(link
Not Safe For Work
) after her sudden departure from the popular group. While some suggested that, with such a huge existing fan-base, she would see incredible success, others- perhaps more reasonably- argued that, once the novelty of seeing a former pop star perform sexual acts had worn off, Nakanishi would be left out in the cold, disgraced and jobless.
The Japanese sex industry may well be one of the biggest in the world, but it's clearly very dangerous ground to play in.
Stay in school, boys and girls.
Source:
Shu Play News
+++++++++++++++++++++++++++++++++++++++++++++++
* This is getting out of hand....The sad thing is there is no real solution.
Teachers, bosses charged in N.J. school sex scandal




The teachers — all men in their late 20s or early 30s — are accused of striking up relationships with female students during the 2011-2012 school year.



CAMDEN, N.J. (AP) — Six months ago, a student came to Triton High School Principal Catherine DePaul with a disturbing story: She believed another student was involved in a sexual relationship with a teacher at the school, and she'd seen explicit text messages the two had exchanged.

At that moment, local prosecutors say, a cover-up was put in motion that ultimately unraveled Thursday when DePaul, an assistant principal and three teachers were charged with offenses ranging from child endangerment to sexual assault and official misconduct.

Each of the five adults has been suspended from the school in the Philadelphia suburb of Runnemede, and each could face at least five years in prison if convicted.

The teachers — all men in their late 20s or early 30s — are accused of striking up relationships with female students during the 2011-2012 school year.

Sexual relationships between teachers and students are not uncommon, but what distinguished the alleged events at as the according to Camden County Prosecutor Warren Faulk.

"These charges constitute individual personal, moral, legal and ethical failure," Faulk said at a news conference Thursday.

Faulk said rape charges could not be filed because the sex acts were consensual and the girls were 17 or 18 at the time — old enough to consent under state law.

According to court documents, math teacher Dan Michielli, 27, of Blackwood had intercourse with a student multiple times during the school year. He is charged with official misconduct, sexual assault, endangering the welfare of a child and criminal sexual conduct.

Gym teacher and boys' soccer coach Nick Martinelli, 28, of Cherry Hill is charged with official misconduct involving an 18-year-old. He allegedly touched and kissed the girl when she was a student and had intercourse with her after she graduated in June.

Math teacher and girls' track coach Jeff Logandro, 32, of Blackwood is charged with official misconduct, criminal sexual contact and endangering the welfare of a child. A court filing says he inappropriately touched a female student.

Authorities say a student, not one of the alleged victims, told a substitute teacher in April that teachers were "hooking up" with students. Authorities say the substitute teacher then told DePaul.

Prosecutors say the principal met with the student, who told her she'd been to one of the teacher's homes with a girl who was involved with him and had seen the explicit text messages. Authorities say that DePaul asked her to write an account of what she had heard and that Assistant Principal Jernee Kollock stayed with the student to help her write the statement, even helping her with her grammar — but also making it seem less serious.

Around the same time, Faulk said, DePaul learned one of the teachers had driven an alleged victim and another student to Ocean City in violation of district policy. But, he said, the teacher was merely reprimanded.

Faulk said neither administrator contacted authorities. Both were charged with official misconduct.

Faulk said DePaul later said she wished she had been more concerned for the students than the teachers.

The defendants either could not be reached or did not return messages left Thursday afternoon by The Associated Press. All five are due in court Oct. 11.

The teachers were suspended by the Black Horse Regional School District last month; the administrators were suspended Thursday. Superintendent John Golden said in a statement that the district was cooperating with authorities, notifying families of students of what allegedly happened and offering counseling.

"In addition, we have initiated a comprehensive review of our existing policies, protocols and training and education materials to prevent this from happening again at this or any district school," the statement said.
+++++++++++++++++++++++++++++++++++++++++++++++
Netflix Returns To Predictability
We all are creatures of habit. Whether we put the right shoe on first everyday, or we sleep on the same side of the bed, we all can be predictable in the long run. Sometimes, we find stocks that fit this pattern. As I've detailed throughout the past year or so, Netflix (NFLX) is one of the best examples of a predictable stock.
The pattern is simple for Netflix. The stock drops, either on bad earnings, a new competitor, or some other negative news. After it hits a low point, we get some small piece of news that usually is insignificant. That pushes the stock up a little, and because this stock is so heavily shorted, the stock runs up 20%, 30%, or more before you even blink.
Well, Netflix has done this again. Unfortunately, I didn't make any money off this latest run, despite the fact that I called for this rally earlier this week. Just read the following excerpt from a stock preview I had published earlier this week:
But we've also seen a number of Netflix pre-earnings rallies in the past (unfortunately, they've lead to collapses after earnings). Some of the rallies were just pure short covering, and other times we've seen news come directly from the company. Would anyone be surprised if the company, or CEO Reed Hastings, came out bragging about September hours viewed, or something like that? News like that has pushed up shares at least $10 in recent times, so if something like that happened, it would not shock me to see shares back at $65 within two weeks.
My general point was that any small piece of news could get this stock going rather quickly, and that's exactly what happened. Netflix stock is up $12.23 in four days this week so far, a gain of 22.5%. I thought Netflix could be back above $65 in less than two weeks. Well, it just took a couple of days. Here's why.
First, on Monday, we got various stock picks out of the annual Value Investing Congress, an event where big name money managers and the like network and give stock picks. It was at this event last year where hedge fund titan David Einhorn presented his short case against Green Mountain Coffee Roasters (GMCR). Green Mountain shares are down about 75% since then.
It was at the event this year that Whitney Tilson of T2 Partners basically doubled down on Netflix, calling the company a real global growth opportunity. When Tilson speaks on Netflix, investors tend to listen, and that has sparked shares in both directions in the past.
The rally continued on Wednesday as Citi called Netflix a screaming buy. The firm believes that customer satisfaction has improved since last year's debacle, and that helps with customer churn. The firm also believes that Netflix is trading at a very reasonable valuation, based on the estimate that Netflix will generate $5.50 in US earnings per share in 2013. At a 10X multiple, the firm believes you are getting a free call option on Netflix's international business.
On Thursday, Netflix announced that its original series, House of Cards, will be exclusively available to Netflix subscribers in February 2013. Those that believe in Netflix's future believe that Netflix producing its own content can be extremely beneficial, more so than just purchasing content from other providers. All 13 episodes of the first season will be available on Feb. 1, and Netflix expects to start shooting the second season sometime during the spring.
But the problem for Netflix is that while a larger investor making a bigger bet on the name, plus a positive analyst call are nice, they still don't change the fundamental problem with Netflix. That is, that competition increases almost weekly, and Netflix will be squeezed in terms of revenues, margins, and content.
This week's addition to the competition was Toys 'R' US (TOYS), which announced it would enter the digital content space. The company will launch a new website this week that will contain over 4,000 movies and TV shows. Movies start at $2.99 for a 24-hour rental and $5.99 for digital download or streaming. Television shows begin at 99 cents, with most priced at $1.99. The service will be powered by Rovi Corp (ROVI), and the world's largest toy company will look to expand this service further to more devices down the road. Don't forget, Toys 'R' US is launching its own $149.99 tablet, which will go on sale October 21st.
Netflix may just shake this off and say that the content pool for Toys 'R' US is small, and it is when compared to Netflix. However, this is another example of individual content available, kind of like what you can do on Amazon (AMZN). The ability to just rent or buy one movie, or one television show, is a very interesting proposition and one that Netflix cannot ignore. I personally don't use Netflix because I just don't have the time to watch enough to make the monthly subscription worthwhile. But if I miss an episode of a favorite show, I can go right to Amazon and buy it for a couple of bucks. I did that recently, and will continue to do it in the future.
But the overall problem is that even though there isn't one particular Netflix killer out there, a new smaller competitor seems to form each week. In addition to Toys 'R' US and Amazon, you have BSkyB in the UK, you've got the Coinstar (CSTR) and Verizon (VZ) partnership launching soon, Hulu Plus, etc. While no one competitor can match the content library Netflix has, they do push up the prices for content, which both hurts Netflix's margins in the long run, and pushes Netflix to dump some deals. Netflix already dumped Starz, lost Epix exclusivity, and just recently lost content from A-and-E and the History Channel.
Altogether, the latest move by Netflix was predictable. One small analyst note and a big investor pushed the stock up 22.5% in four days. These are the kind of moves that make long-term investors cringe, and they are likely to continue for Netflix. In fact, I wouldn't be surprised if shares dropped back down to those 52-week lows once again and rallied back to $65, even before Netflix earnings on October 23rd. Netflix hasn't fared well after most of its recent earnings reports, so I would not be surprised if we see a rally into earnings and then another fall.
With analysts currently forecasting $0.91 in earnings for 2013, Netflix is currently trading at more than 73 times forward earnings. In my opinion, that makes Netflix a short on valuation. Netflix will drop again, and it will rally again, and that's why the company has returned to predictability. But in the long run, the company must fend off too much growing competition, and I don't think that bodes well for Netflix.
+++++++++++++++++++++++++++++++++++++++++++++++



Harriet Harman on stopping Page3 nudity


Harriet Harperson has a thing for stopping topless women being paraded in The Sun newspaper, perfectly happy to throw hundreds of people in total onto the unemployment list... but she's perfectly happy for the corrupt state to take (tax) money from prostitutes.... the state acting like a legalised pimp. The hypocrisy of Harman is astounding. The crooked state has a moral compass - up it's backside!
Recorded from BBC Newsnight, 28 September 2012.

+++++++++++++++++++++++++++++++++++++++++++++++
As 'Fifty Shades of Grey' Dominates The Market, Five Ways To Get Movie and TV Sex Right
Fifty Shades of Grey
mania's swept the country, film and television production companies have fallen all over themselves, first to snap up the rights to E.L. James' erotic trilogy, and then to find the next
Fifty Shades
, whether it's YA riff
Beautiful Disaster
(
bought by Warner Brothers
) or ABC's
efforts to develop
Dress To Kill
, an erotic mystery set in the fashion world, as a series. There's just one problem: movies and television in particular are often terrible at depicting sex compellingly, even without the addition of floggers and sub-dom power dynamics to navigate and ratings systems to accommodate. But if television's determined to get serious about sex, and networks want to compete with cable, which has far fewer restrictions on what it can show but still often demonstrates a basic cluelessness about what makes a scene genuinely erotically charged, here are five tips for how to shoot sex scenes that can pass Standards and Practices and still get viewers hot and bothered.
1. Leadup Matters
: Short scenes in television often mean we see couples on a straight route from the front door to the bedroom. Hot and heavy's fine, but it cuts out one of the most fun things about watching characters prepare to get it on, whether this is the first time they're sleeping together, or whether they're an established couple going to bed prepared to surprise each other all over again. Two instructive examples come from
The Hour
and
Parenthood
. The former spent its third hour on a number of plots, but the through line was rising sexual tension between Bel Rowley, the producer on the news magazine program The Hour, and Hector Madden, her married anchor. As they flirted on the drive up to London and wandered the halls of Madden's wife's palatial country home during a game of Sardines, watching Hector catch Bel's hand or move in for an early kiss was as tense and thrilling as a full-on sex scene, and we didn't even have to see them take off their clothes. In the second season of
Parenthood
, in the episode "Amazing Andy And His Wonderful World Of Bugs" Julia and Joel Graham end up delaying having sex until Julia is ovulating because they're trying to get pregnant. Watching Joel lust after Julia is half the fun, in part because Sam Jaeger conveys longing so well. You don't have to worry about what acts you can and can't broadcast if you have actors who can plausibly sell desire even when they aren't touching each other.
2. People Should Have Fun
: Pop culture sex often looks so deadly
serious
, choreographed rather than spontaneous, attentive to the audience's expectations rather than conveying the impression the people involved are actually enjoying themselves. The reason that the first sex scene in the remake of
The Thomas Crown Affair
is so effective (once you get beyond the stair-sex, which no one will ever convince me could possibly less than extremely uncomfortable) is that the characters get to be silly, and enthusiastic, and awkward. They laugh, fall off things, vamp a little. It's actually plausible that they're all wrapped up in each other, rather than thinking ahead to what they'll look like when the editing bay gets done with them.
3. Don't Be Afraid To Look Goofy
: A corollary to number three, and a problem that's exacerbated sometimes by the nudity clauses in actors' contracts. But often, sex scenes look heavily choreographed, either to make the participants look elegant and graceful, or to cover up an actress's breasts with sheets if she doesn't do toplessness and it doesn't work in the scene for her to wear a bra. The latter is actually less of a problem than the former: it might actually be more natural to show actresses semi-clothed if a sex scene is spontaneous—the sex scene between Jax and Tara in the clubhouse bathroom in the first season of
Sons of Anarchy
is a good example of how to keep actors relatively clothed and still have a scene have some heat. The former is trickier.
Zack and Miri Make a Porno
has a terrific riff on the difference between what we've been conditioned to find sexy when we look at it and what actually feels good when we're in the middle of it: in that movie, when Seth Rogen and Elizabeth Banks have sex for the pornographic movie they're shooting, it feels like a revelation to them, but doesn't look as dramatic as everyone else expects. The key is to bridge the gap between experience and expectation, and that sometimes means sacrificing choreography for more-awkward but more genuinely warm interactions between actors.
4. The Sex Scene Should Tell You About The Characters or the Characters' Relationships
: I think there are a lot of missed opportunities in
Entourage
, but one thing I think the show did well was to give Vince, the spoiled star at its center, a characteristic sexual position, the woman on top, facing away from him. It was a smart illustration of both Vince's laziness and tendency towards womanizing. The least important part of these women to Vince were the thing that made them individuals or that could provide some sense of how they were feeling during sex. Then take the scene in
Casino Royale
in which James Bond, after recovering from the torture he suffered in Montenegro, is reunited with Vesper Lynd. While they're initially tender with each other, given Bond's extreme fragility, one day, they run in from the rain, crash onto a hospital bed and over it onto the floor. It's a sign that Bond is back, or at least on the way back, to his old reckless self.
5. Faces, Not Bodies
: This is of particular concern for network television, which is never going to be able to compete with cable television in terms of what it can depict. The answer is not to try to get into a sex race while also trying to navigate with standards and practices, as some networks are doing with violence in shows like
The Following
, which premieres on Fox in the midseason. The solution? Focus on character's faces, rather than what their bodies are doing. Brad Pitt's face in
Meet Joe Black
, an otherwise terrible movie, when his character has sex for the first time is a better expression of what he's feeling than any shot of what his body is doing. Both
The Hour
and
Sons of Anarchy
feature prominent sex scenes where their male leads' bodies are exposed while their faces are hidden, and their female leads' bodies are obscured, but the expressions on their faces are clear. If those expressions are clear, they do all the work of bodies in the shot. If the goal is communicating intimacy, characters' faces are you really need to get that point across.
* Alysa spells out the simple truth when it comes to sex and nudity from male and female perspective. Men is all visuals and women is about the fantasy and the subtle. While we want to see heaving tits, brutal couplings and naked bodies intertwined together in bed it's basically the opposite for the distaff. Cam focusing on faces contorting in moments of ecstasy, couple talking with each other (or voice over narration) and usually preferred nudity involves a clear shot of butt of manly kind.
+++++++++++++++++++++++++++++++++++++++++++++++
Jacky St. James Reveals All – From Corporate America to Adult Films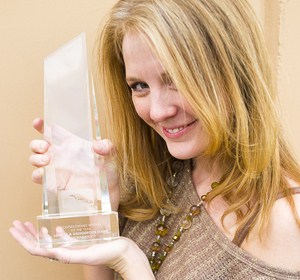 Exclusive Interview by "Bad" Brad Berkwitt





"I love the creative process of writing – creating characters that a performer will later breathe life into."—Jacky St. James



In the interview business, you never really know what you are going to get when the tape rolls and your subject in front of you starts talking. With that being said, when you get that feeling of amazement right out of the gate, it's exhilarating. That was the case with Writer/Director Jacky St. James. To hear someone who has a passion for writing and seeing the industry she loves to continue to move forward while so many attack it, is very admirable.
Words are so important and something that no one has the right to stifle. Jacky's are piercing because of the emotion she delivers in them. I think the ultimate compliment I can bestow upon her is the following: What Frank Sinatra did with an interpretation of a lyric of a song – Jacky does with the interpretation of her words in a script.

Ladies and Gentlemen, Ms. Jacky St. James…..

NB: Let's catch the NewzBreaker readers up on what you are doing today?
I just wrapped production on an adult feature called "NORMAL" which explores many of the themes in the book "50 SHADES OF GREY".
Although I was not a fan of that book, it can't be overlooked the impact it's had on a mainstream/conservative audience. For whatever reason, women, less inclined to buy pornography in media form, are suddenly enjoying it in literary form. It's hard to pinpoint exactly why that is, but part of that is likely the relationship between the book's two lead characters and the love and connection that exists.
So, I set out to create a story that explored the BDSM lifestyle between two characters that have a strong connection to one another – with a female protagonist that was far more intelligent and confident than Anastasia Steele of "50 Shades" (who I found to be a horrible role model for the modern woman).
The objective of "NORMAL" was to take away the stigma of what people might see as deviant behavior…and to help people understand that it's OK to pursue a form of sexual gratification that isn't necessarily run of the mill (provided it is legal and everyone is consenting). I'm also working on a mainstream screenplay and a novel that I hope to publish sometime in 2013. I've been working on it for four years – it's time to get off the pot and finish the damn thing! You could say I'm pretty busy.

NB: You grew up in my neck of the woods in Northern, Virginia, but you currently live out in Porn Valley, California. How did a Virginia girl make it out West?
I had gotten to the point in Virginia where the rat race was truly crippling me creatively. I was no longer inspired working in the corporate arena of Washington D.C. and moved to LA to escape from that. I left a high paying job, sold my house, and ventured into the unknown. As a writer it's important to escape from ruts. Ruts stifle creativity and the move was the best thing I could have done at that point in my life.
I found LA the perfect environment to inspire the writer in me….and some of my best creative work has been done in this city. I stumbled into porn accidentally. I never actually sought it out. As an avid viewer of pornography my entire adult life, my male friends and I frequently exchanged links to porn scenes we found interesting, sexy, funny, ridiculous, and etcetera.
Anyways, one of my friends sent me a link to a film called, "THE WEDDING DAY" produced by New Sensations. I couldn't believe that there were adult films in the market that were truly geared toward women in the way that that film was. The production value was high, the acting was solid, and there was an actual story. I immediately researched the company to find the names of other movies they produced and learned they were holding a screenwriting contest. To make a long story short, I wrote "DEAR ABBY"(which coincidentally won Best Screenplay at AVN the following year), New Sensations picked it up for production, and the rest is history. To date I've penned over 7 adult films and have directed 3. It's been a wild ride.

NB: Two of your films have won an AVN in 2012 and XBIZ Award. This is very impressive since you have only been in the industry since 2011. What did it feel like to get up on stage and accept your awards?
I've won two awards in my career to date. "DEAR ABBY" won the AVN for Best Screenplay and "LOVE IS A DANGEROUS GAME" won Best Couple's Release at XBIZ. Unfortunately, writers are not given the opportunity to accept their awards on stage. Instead, those winners are announced via a scrolling screen during the award ceremony (you know, when everyone goes for a bathroom break). Still, I considered both wins a huge honor and I would never have come so far had it not been for the people at New Sensations that really believed in me – the owner, Scott Taylor and director, Eddie Powell. They took a chance on a girl with absolutely no porn experience whatsoever (other than fandom) and it worked out in the end.

NB: You have written and directed adult movies. What is the thing you like most about both and the least?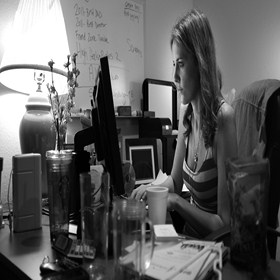 I love the creative process of writing – creating characters that a performer will later breathe life into. Most aspiring writers never get to see their words produced into a film. I've been afforded that luxury (even if it is just "porn"). For me, what I write and New Sensations produces, isn't the cable guy kind of porn — we are reaching audiences that actually want a plot with their porn. Couples that want to get lost in the story, as well as the sex. In some way, I do feel like we're making a difference and there is no greater feeling than knowing you helped create a more positive sexual experience for people.
What I don't like about writing porn is how limiting it is. You have to take into consideration so many things – budget, an individual performer's level of acting ability, etc. Budget is usually the biggest monkey wrench in the process.
A lot of people discount porn writing – assuming that it's easy. Crappy porn is easy to write, but there is a whole new genre of filmmaking that is rich in story and those screenplays are extremely difficult to write. Imagine only having 30-40 pages to create an entire story arc and resolution with 4 sex scenes that must make sense to the plot.
Imagine having to tell that story with limited locations, limited characters, limited everything due to budget. Trust me, it's not easy. It's proven to be one of my greatest writing challenges to date.
Directing is awesome because I get to take the vision I wrote and put that into action. Often when you write a script, handing it off to someone else's creative interpretation can be scary…but when you have the luxury of directing, as well…you really can tell the story you imagined in your mind. I also love working with the talent on their performances. I have over 20 years of acting training under my belt so for me…it is incredibly rewarding getting adult stars to tap into more difficult emotional performances…and doing so believably!
The worst part of directing…is working with people who have no respect for the process. Typically we only hire the best of the best, people who have incredible work ethic and a passion for effective storytelling – but there are occasionally bad seeds. So far, I've gotten pretty lucky with the talent I've had at my disposal. Some favorites being: Steve St. Croix, India Summer, Raylene, Remy LaCroix, Riley Reid, Penny Pax, Natasha Nice, Dana DeArmond, Xander Corvus, and Anthony Rosano. All of them are insanely talented, hard working, and give a crap about the final product.

NB: You and I had an interesting conversation over the phone recently when we got on the topic of who watches more porn between the two political parties in the US. You gave me an interesting answer with stats to back it up. Share that info with the NewzBreaker readers.
A Harvard Research study a few years ago showed Utah ranking as the top consumers of pornography. http://www.newscientist.com/article/dn16680-porn-in-the-usa-conservatives-are-biggest-consumers.html
I do think it's something worth noting – that one of the most conservative states in America also boasts the most porn consumption. It can't be ignored. The Mormon community, who comprises the majority of the population in that state, spoke out against these findings. But let's be honest…if you preach about chastity and the sinfulness of sexual freedom, people will seek out other means of gratification. You cannot stifle what is innate and natural to the human experience.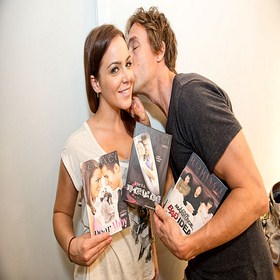 NB: Also during our phone conversation, you enlightened me that porn movies actually do have storylines for the most part as they did in the 70's and 80's, but the porn clips watched on the internet are actually edited to just see the sex. If you would, elaborate on this for the readers.
Sadly, most people are watching their porn illegally so there is this assumption that the product they are watching is the same as what they would get on the DVD. That is entirely false. It's amazing just how little most porn consumers do know about the business and the wealth of pornography available to the public because they aren't actually buying it. Some people have joked with me about the fact that I write porn dialogue…assuming that the content I'm producing involves pizza boys and cheesy sexual trysts. Most of the set-ups in gonzo scenes are improvisation, done by the performers- it isn't scripted (although there are some studios that do script even their gonzo scenes).
I write feature length films that are geared more towards couples and women…in which there is an hour of dialogue and about an hour of sex. I am writing more of the gateway style porn and am trying to reach the market of people who are curious about pornography, but aren't ready for the harder core stuff you often will find on the illegal sites. These are date night movies that DON'T fade to black when things start getting sexual.

NB: On your blog, you reamed Adult Movie Star Mr. Marcus for lying about the fact he had syphilis and was still doing scenes. What do you feel the Porn Industry as whole should do to him?
It's infuriating when the only coverage the adult business gets is when someone does something as despicable as what Mr. Marcus did. It enrages me. There is so much good happening in the adult world, so much progress, so much creativity – but mainstream media prefers to only cover the adult industry in a negative light and Mr. Marcus was fodder for that.
As a whole, I think he should be banned from ever working in the industry and he should be fined for all the money lost as a result of what he did. The industry shut down for several weeks because of him…the effects were far reaching and thousands of people from studios, to performers, to small boutique shops, lost money because he deliberately doctored his test and continued to work while still infected with Syphilis. He showed absolutely zero concern for the well-being of his fellow performers and zero concern for anyone other than himself. Most of the industry has blacklisted him, and I'd be floored if any of the reputable studios ever hired him again. I'm all for compassion and forgiveness, but what he did is truly unforgivable.

NB: Over the years I have interviewed ladies of the Adult Movie Industry, I am always amazed that your industry unlike the mainstream has any Union or retirement such as AFTRA or SAG. With all the money the Adult Industry makes, why do you think there is nothing in place for performers? With that said, do you back some type of retirement with medical and dental benefits for adult performers?
The turnover among performers is so high nowadays that it doesn't seem logical to provide short-lived performers with medical benefits (few last in the industry more than a few months). However, I would love to see performers who have made a career in the adult industry, enjoy the same benefits as many are provided in mainstream professions.
I would fully support a performer/crew union in this industry — one in which adult professionals could be eligible for insurance if they made a certain amount of wages within a particular year, the way that SAG-AFTRA does.
The A-List performers in the biz work very hard for the success that they achieve…and unlike most professions, porn is 24-7. Whether you're shooting films, attending tradeshows, interacting with fans, or working out to stay in shape — it's not a job where one can find success by slacking. Those particular performers should absolutely be entitled to healthcare and some sort of retirement plan.

NB: Another unknown fact I am sure to the viewers of porn movies is you guys don't get any type of royalties when they take a scene from one movie and put it in a DVD of scenes in others. The distributor makes it looks like it's a new scene, but in actuality, it's an old one. Do you think there is any way to stop this?
I don't think it is intentional that they are trying to make it look like a new scene. Any movie that is longer than 2 hours, is most likely a compilation DVD. This can actually be pretty awesome for people who want a sampling of several different movies. But if they are looking for a brand new scene that has never before appeared in a movie…stick to the 2 hour DVDs. But even 2 hour DVDs will often have "bonus scenes" which are pulled from another title.

NB: I know you are an advocate in trying to "bridge the gap" between porn and the mainstream industry. If you could say one thing to the "Powers that Be," what would you say?
I know it's hard to believe…but the majority of people in the porn industry are just like the rest of the world. They have husbands, wives, children, many them are pursuing higher education. What we are doing is a legitimate and legal business and there are people every bit as educated, intelligent, and talented as those found in mainstream.
Our business is not the sum total of every bad media bit done on our industry. It's a lot more complex and multi-faceted than that. I would love to bring one of those Utah Mormons to work with me one day. I think they might be pleasantly surprised by how normal it all is…and how nice everyone is that I work with.
Porn is one of the few legitimate industries that people can legally discriminate against. And if the world is so concerned with the moral fiber of this nation…perhaps they should take a harder look at all of the corruption that exists in many mainstream corporations.

NB: Much of Hollywood mainstream actors are Democrats. Does that ring true with the Porn Industry?
I think most of the people I've met in porn are either apathetic about politics or Democrats. It seems like the obvious political affiliation, especially since Mitt Romney and other Republicans want to criminalize pornography.

NB: Who do you feel is the one Adult Movie Star that has moved the industry forward the most and why?
Probably Sasha Gray, although there are so many performers doing positive things today. Sasha is a good representation of our industry and she has effectively integrated into the mainstream world – nobody ever thought that would be possible (a porn performer transitioning into a career as a mainstream performer).
For the most part, she is taken seriously as a performer in the mainstream world and has earned the respect of many high profile directors (Steven Soderbergh being no exception). It's funny though – mainstream media still clings to her porn roots, making a mountain out of a molehill when she decided to read a children's book to a kindergarten class. Seriously? With all the debauchery going on in Hollywood by several mainstream starlets, that's the story they want to cling to? Absurdity.

NB: What are your words of wisdom to the young man, or woman, that wants to break into the Adult Movie Industry?
I would say that it's important that you have a solid sense of self and a tremendous work ethic. Porn isn't about just sex…it's about marketing, self promotion, and knowing how to interact with a variety of people from fans to executives. It is not an easy job…it can be physically demanding.
It's important to think long term when venturing in front of the camera. You aren't going to be young and hot and sexy forever. Like Hollywood, most performers have a very short lifespan in porn – so it's important to think about your future. Save your money – you won't have it forever. And unlike a decade ago, it's far harder to become rich as a porn star nowadays. Make sure this is what you really want—it can be rewarding for the right people–but don't go into it with grandiose visions of fortune and fame. Do it for the love of it – not because you want to make a quick buck. People who are only in this profession to make a quick buck are quickly weeded out and disposed of. Believe me, there are plenty of hot people all trying to make it in porn – and only the best of the best survive it.

NB: What is the one question to date, you have never been asked, but wished that you were?
I love this question. I would say, "Does porn have negative and long-lasting effects on relationships?"

NB: The floor is yours…
As with anything in life, all things must come in moderation. Obviously porn addiction exists – but addictive behavior is rampant in our culture (whether in drugs, sex, alcohol, food, etc.). When approached in a healthy manner, pornography doesn't always have negative effects on relationships – in fact, porn can often save relationships.
I receive emails from countless couples, thanking our studio for the work we've done to create a type of pornography that does not feel threatening to the more sexually conservative female. Our films explore sexuality in a healthy way. When you are watching porn that promotes communication between two people, that can be an incredible thing. Porn can lighten the mood, can teach people some new tricks, and can help people relight a fire that has long burned out.
When you're in a long term relationship, chances are your sex life isn't as exciting as it was when you first got together. Porn can really add a new element to your sexual experience…and provided you purchase the right kind of porn for your relationship – it really can make a huge difference.
Anyone who is on the fence about this – visit: theromanceseries.com and check out our trailers. It's a safe for work site with safe for work adult trailers.

NB: If you were stranded on a desert island, what is the one CD and movie you would like to have?
I love the movie MIRACLE about the US Hockey team defeating the Soviets in the 1980 Olympics – so I'd bring that. It's an incredibly exciting story with some really inspiring messages. I love stories about the underdog prevailing – it leaves me feeling that anything is possible. Why wouldn't I want to feel like that when I'm stranded on a deserted island missing everyone I love?
As far as a CD, that's a lot tougher. Can I bring a CD I burned myself with songs from Led Zeppelin, Ella Fitzgerald, John Mayer, Pink Floyd, The Killers, and Taylor Swift on it? I like variety and am not sure I'd do well with the same style of music playing over and over.

NB: Finally, do you have a saying you continue to live your life by?
"Life doesn't happen when you're sitting around talking about life."

Jacky wanted to add the following to our interview:
Visit my blog (excellent site) or follow me on twitter: @jackystjames. Anyone with questions, shoot one over through my website! I answer all questions asked, no matter how bizarre.



+++++++++++++++++++++++++++++++++++++++++++++++