The Thompsons

Gets a Rating
Good to see The Thompsons moving steadily in the right direction. Everything we've seen so far has indicated that The Butcher Brothers' sequel to The Hamiltons was going to get the type of rating that genre fans love, and today we've got glorious confirmation.
All the regulars return -- Cory Knauf, Samuel Child, Joseph McKelheer, and Mackenzie Firgens -- in this sequel that follows the Hamiltons as they sneak into a new town. Ryan Hartwig, Daniel O'Meara, and Selina Giles also star. The horror follow-up is rated R for brutal bloody violence, some strong sexuality, nudity and language.
23-years old Gorgeous English babe Elizabeth Henstridge is the real star here. She doesn't get naked but Katarina Gellin and Blayze Collins-Perucchetti does.
Synopsis:
In the sequel a bloodbath at a gas station in the desert puts the family on the run, eventually seeing them resurface in the U.K. under a new identity as 'the Thompsons'. Desperate for protection in this unfamiliar country, the Thompsons seek out the help of a shadowy underground rumored to be sympathetic to vampires.
++++++++++++++++++++++++++++++++++++++++++++++
Mila Kunis in negotiations for 'Fifty Shades of Grey' role of Anastasia Steele
The "Fifty Shades of Grey" movie is becoming closer to a reality. On October 10, news came out that the young star Mila Kunis is in talks for the part of Anastasia Steele in this sexual movie. What do you think of Mila for the role?

It is being reported that Mila Kunis is in actual negotiations for the "Fifty Shades of Grey" movie. It is being said that her representatives are talking to them about the role and this could mean she will end up playing Anastasia Steele. She is gorgeous, but also has a girl next door look to her and is a great match for the role.

They have not made a choice for sure yet, but it sounds like Mila Kunis stands a good chance. Several names are being thrown around for the part of Christian Grey as well, but Matt Bomer is the one who is in the lead for the part.
* This is insane. Mila is worst choice possible. Her cynical demeanor, knowing eyes and grating voice is total opposite of Ana Steele character. She can break her nudity cherry on some other flick. I'm praying this is just a rumor and nothing concrete.
++++++++++++++++++++++++++++++++++++++++++++++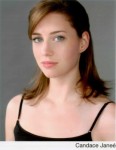 New York based stage actress Candace Janée briefly topless in Charity (1080)
Fun little exercise I shot in New York last year, working through some dialogue with some actors to just experiment. Extra special thanks to Devin and Candace for putting in a couple of VERY late nights with me, just playing around and seeing where it goes.
Director - Michael Sugrue
Writer - Matthew Hickman
Original score - Impossible Recording Machine
Starring Candace Janee and Devin Burnham
Candace is both experienced and adept at disrobing on stage. She was naked most of the time as pregnant Lily in The Godling (2008). Candace Janée was born and raised in Northern California by her loving parents Rhonda and Dennis. It was a childhood of camping, horseback ridding, and running wild with her younger brother Shawn and younger sister Stephanie. From an early age Candace had always taken an interest in the arts, but it wasn't until a high school theatre course persuaded her to set foot on stage. It was then that she realized her love for acting. In 2006 Candace was accepted into The American Academy of Dramatic Arts and made her move to New York. Since graduating from the Academy, Candace has made herself known in the off-off Broadway world for her portrayal as "Betsy" in Suicide Sunday (2008), the abused pregnant girl, "Lily" in The Godling (2008), and transitioned into the independent film world with lead roles in War Is A Bitch (2009), Broken Clouds (2011) and Rooftops (set to be released in 2013).
++++++++++++++++++++++++++++++++++++++++++++++
Expect something really special from 22-years old Aussie import Caitlin Stasey in 2013. She first arrived in L.A back in late 2010 but quickly discovered opportunities are limited and auditions can be both gruelling and competitive. And dodging nude roles didn't help matters. But Caitlin made the big jump to Hollywood after a recent traumatic experience forced her to reevaluate her priorities in life and of course film career. The pretty Melbourne-native is slated to appear in Lust for Love (2012), Chu and Blossom (2013), I Want You I Need (2013).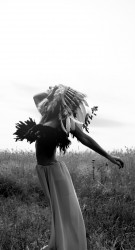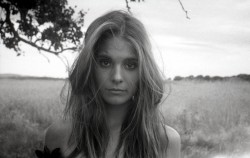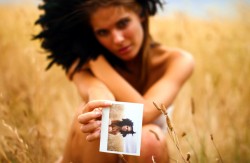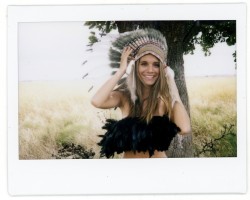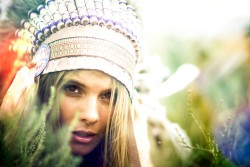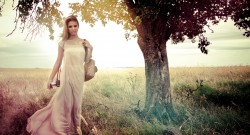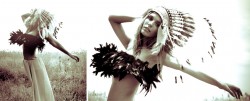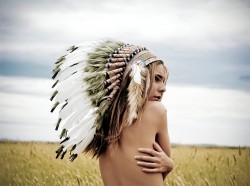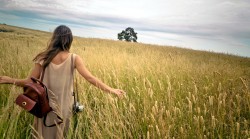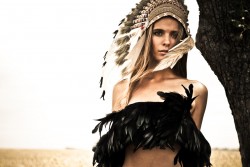 ++++++++++++++++++++++++++++++++++++++++++++++
John Hawkes Talks "Unintentionally Funny" Sex Scenes and The Sessions' Award Buzz
In
The Sessions
, John Hawkes plays polio-stricken Mark O'Brien, a writer who hires a sex surrogate (
Helen Hunt
), after he decides he wants to lose his virginity. The film is already garnering Hawkes award buzz for his very challenging role — real-life journalist Mark was confined to his bed and paralyzed from the neck down. It's also a surprisingly funny performance, and I recently chatted with Hawkes with a group of reporters to talk about how this part differs from his darker, previous roles, the physical issues of playing Mark, and the relationship he created with Hunt. The Sessions opens in limited release Oct. 26.
What kind of preparation did you do to play Mark?
John Hawkes:
Do you have an hour? It was a lot of [reading] young Mark's writing, which was a key into his inner life. He'd left us a biography, which was finished posthumously, called
How I Became a Human Being
. The physical side was a challenge. I may have even begun there. Jessica Yu's genius short film documentary
Breathing Lessons
was the greatest tool that an actor could have. That was the physical start — there was Mark, interviewed, and his polio-ravaged body. His attitude, his sense of humor, his literal speaking voice — once I saw that film, which was maybe a week after accepting the role, that changed everything. I learned to type and turn pages of books and make telephone calls with a mouth-stick. I made my own at home and worked until I got to the props department and they got me a better one when we got to shoot.
How was it working with Helen and shooting your awkward but intense love scenes?
JH: Helen and I didn't know each other, had never met before we were cast in this film. We had a couple of script conferences with the director Ben Lewin, where we'd sit on either side of him and we'd just go scene by scene and ask about certain lines, but Helen and I didn't really talk to each other through that process. We were kind of speaking through Ben, and we found out that Mr. Lewin was going to give us the great gift of shooting the sex surrogate sessions — how's that for alliteration — in chronological order. That was the greatest gift we could have received; we could build our relationship on camera, so without speaking about it, we gave each other a great deal of distance, kind of avoided each other, and the very first surrogate scene that you see between she and I is capturing moments that are happening for the very first time. We didn't rehearse much. It was unwieldy, awkward, unfamiliar, unintentionally funny, and all those things are things that we wanted.
To read more of Hawkes's interview, including how he feels about the Oscar buzz,
click here
.
++++++++++++++++++++++++++++++++++++++++++++++
Katy 'Flo' Dron : photoshoot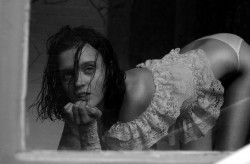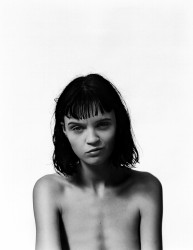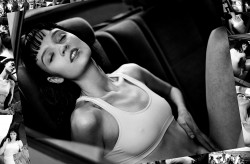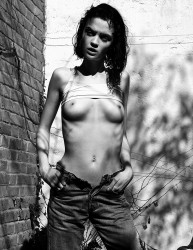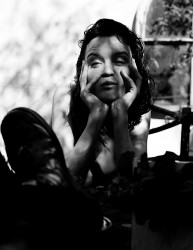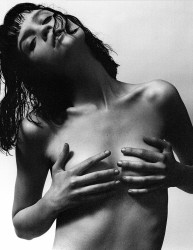 ++++++++++++++++++++++++++++++++++++++++++++++
Indian model-actress

Reema Sharma

goes topless for a noble cause.
The Mumbai chapter of the Citizens Action Forum – an NGO and Newz88 launched a novel protest against the arbitrary fare hike of auto rickshaws and taxis in Mumbai. They roped in well-known model and actress Reema Sharma to pose in the buff for a photo shoot. Says Reema, "I was approached by Newz88 to do a bold shoot for an awareness campaign against the large number of tampered fare meters in use by taxis and auto rickshaws in Mumbai. I have absolutely no qualms about posing nude for this shoot as it is a major issue, affecting lakhs of commuters and passengers in Mumbai with a few thousand auto and taxi drivers holding the entire city to ransom with their threats to go on strike." Reema Sharma has done 3 films in the south and has recently signed on a Tamil film in the main lead. She is also seen in several print and TV commercials.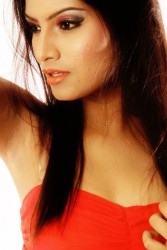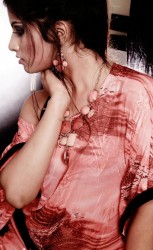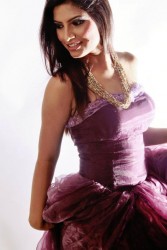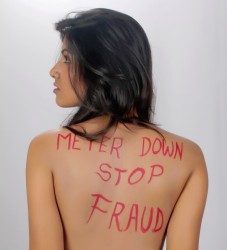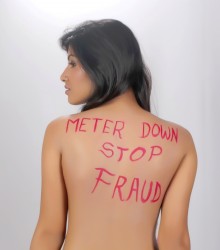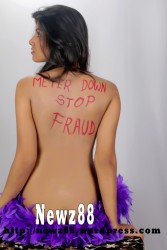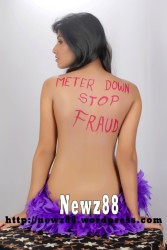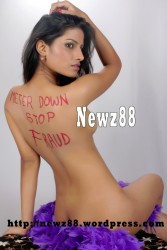 This is India of course and some folks are unhappy with the nudity stunt.......
Starlet Reema Sharma strips to protest Mumbai's auto and taxi fare hike. Ever heard of her?
The levels these girls can stoop to! All to get attention and maybe land a reality show like
Bigg Boss
or a small-time film. First it was the virtually unknown
Poonam Pandey
who created a 'buzz' with her semi-nude pictures on Twitter, targeting both cricket and movie buffs – of which there are plenty in India.Then Pakistani actor Veena Malik posed in a controversial get-up for FHM India magazine. Also in the pool are girls like Gehna Vashist and Nupur Mehta. But Sherlyn Chopra, who is better known and probably has done more films as compared to all these supposedly hot women, beat them by going the whole hog for
Playboy
and also sharing her (ewww!)
cucumber fetish
.
And now there is this Reema Sharma. Who? Exactly. We never know where these ladies come from and announce themselves as Bollywood actors, and go on a stripping spree. Apparently, Reema is a model and has acted in three South films and signed another one. Good for her! Anyways, so she was hired by an NGO called the Citizens Action Forum and a content agency blog called Newz88 to shed her clothes. No dirty thoughts, it's all for a 'cause'. The Forum and the news blog thought this was a unique way to 'protest against the arbitrary fare hike of auto rickshaws and taxis in Mumbai'. Really?
Reema said in a statement, "I was approached by Newz88 to do a bold shoot for an awareness campaign against the large number of tampered fare metres in use by taxis and auto rickshaws in Mumbai. I have absolutely no qualms about posing nude for this shoot as it is a major issue, affecting lakhs of commuters and passengers in Mumbai with a few thousand auto and taxi drivers holding the entire city to ransom with their threats to go on strike." Now if only that would impress the authorities to bring the fares back to what they used to be! But wait, there's more to come – "the Citizens Action Forum and Newz88 have planned a series of protests against what it terms 'arbitrary discretion' of the Transport Authority, State Government and the auto and taxi drivers. The consumer or passenger has no discretion or say in this matter". God save us.
++++++++++++++++++++++++++++++++++++++++++++++
Manon Bikini Photoshoot : Miss StarBeach 2012, Crete
http://www.FashionTV.com/videos CRETE - The Miss StarBeach bikini competition and beach party takes place in Crete. Starbeach is one of Europe's biggest party destinations and this competition is one of its most popular. In this super sexy Manon Bikini photoshoot, a model poses in a leopard print and zebra striped bikini.
++++++++++++++++++++++++++++++++++++++++++++++
Jesus Presley plays (again) at Miss White Trash 2012 Pageant
Tony Hughes says he first got the idea for a Miss White Trash Pageant after his band, Jesus Presley, played the Belmont Street Fair and he watched Tonya Harding serve as a judge at the barbecue contest.

That was in 2001. Last year's pageant was cancelled, but it's back again this year (could the sudden popularity of Honey Boo-Boo be one reason?). It's happening on Saturday, October 13 at the Mt. Tabor Theater, 8pm, $6 adv, $8 door, 21+. Girls wearing tube tops: admission is free

Buried deep beneath the irony and fun is the fact that Tony Hughes is bringing Jesus Presley back to life. His band has not been very active over the past few years, seeing the light of day around the holidays each year, but it has consistently been one of the best, rockingist large ensembles for decades. While Hughes gets hung up in spectacle and concept, his band always delivers.

Here's the White Trash Dance:
He tells the story of the Pageant this way:
It all started back in 1998 with the 1st.pageant. Since then the Miss White Trash Pageant has been looked at by Mark Barnett creator of "Survivor", 3 producers of several other major network reality shows, 2 producers of reality shows on the style network. A producer from "The Jerry Springer Show" wanted to do a segment on the pageant in 2009, one winner was flown out to the studio and booked to appear on the show, then they kicked her off the set during taping of the show, that episode never made it to TV.
Two of the past winners have been featured on one of the Style network shows, a couple of the past winners have hosted several events including: the Tillamook Country Fair Demolition, Derby, Nathan's Hot Dog eating contest at Coney Island, another appeared on the Howard Stern Show. Both national and international media has covered the event. Yes everyone loves a Pageant and for good reason, it's just good old fashioned American wacky mayhem.
Here's the crowning in 2005
White Trash culture has been embraced as a quirky, off beat lifestyle by mainstream America. Thanks to reality television starring people like Paris Hilton and the Kardasians it now has no economic boundaries. Suddenly, White Trash is all the rage and for good reason, of course Roseanne Barr, Larry the Cable Guy, the Jerky Boys, the cast of Jersey Shore and a whole slew of movies have made white trash what it should be, just good fun.
The Pageant contestants will be judged on the following categories:




Overall Trashiness

Hair

Make-up

Outfit

Talent

The winner will be crowned Miss White Trash 2013 and represent for the following year, she will also receive the convened Miss White Trash Trophy, cash and some fabulous prizes.

Other festivities of the evening will include:

Tube Top Competition

"Catch The Weenie" featuring the worlds 1st and as far as we know only Weenie Cannon.
Hughes told me, "The "Wiener Cannon," is a device I had made. It shoots hot dogs at a variable rate of speed, depending on how much air I put in. The hot dogs shoot out at people I will be handing out hot dog buns trying to catch the hot dogs. It's the world's only meat cannon. Depending on the amount of air pressure you give it, they can flop out at a low rate of speed, or I could shoot one at over 55 miles per hour."

"The contestants are judged on makeup, hair…like the Clackamass Claw made famous by Tonya Harding… Makeup, Hair, Outfit, Talent and Overall Trashiness before a winner is named to reign as Miss White Trash for one year. outfit, talent and overall trashiness. It's all based on the individual.

"They have to have a genuine quality about them. They're not just strippers and drunks and uneducated. I think they're ok with the possibility that they really are white trash. They realize it's ok to eat corn dogs, it's ok to eat food with your fingers, it's ok to wonder what a French fried Snickers bar would taste like. It's ok to indulge in these things, after all everybody's had a can of warm beer.
" A few years ago the girl who won was late getting to the pageant because she had to drop money off at the country jail for her mom. I don't think there's any irony involved there. I don't think they think it's a goof. I don't think that anybody who participates is pretending to be something they're not, it's just ok to embrace it and have fun. They're not there to defend themselves. It's the same thing when people dress up on Halloween and take on a costume that may be a portion of their personality.

"I will ask them if there's one thing they could do to make the world better, what would it be? The next question is what makes you feel that you would be the best at being miss white trash. This is where it gets out of hand sometimes. They've had a few drinks…. It's kind of hard to fathom. They say that it's because they were brought up in a trailer, or they married their uncle. I don't do a lot of background checks. This is something they've thought out. A percentage of them are truly…..holyToledo!"
++++++++++++++++++++++++++++++++++++++++++++++
Japanese "Female Body Calendar" Shows a Little Skin for Each Day of the Year
leave it to Japan to come up with a calendar where the date is written on the exposed skin of a woman's body —and actually make it look artistic.

"Nyotai-Goyomi," or "Female Body Calendar" in English, was first published in 2011 and features 365 original high-quality photos of Japanese women with the date written on their leg, neck, breast or some other part of their body.
Many the photos cater to popular Japanese fetishes, with models dressed as schoolgirls, nurses or maids, or in traditional Japanese kimono. However none of the photos reveal the model's face; the focus here is on the female form.
The producer, who goes by the alias RYO, explains that he hopes the photos will help revitalize the good 'ol Japanese "spirit of sexual fetishism" that seems to be absent from the ever-growing number of sexually indifferent "
herbivore men
."
A number of Android apps using photos from the 2011 calendar were also created but most of them have been pulled from Google Play. The only one that remains is
Fetish Gravure: Nyotai-Goyomi
, a simple photo collection made from 20 of the best images from the 2011 calendar.
The 2011 calendar can be purchased from Amazon Japan
here
and the 2012 calendar
here
. Or if you're too embarrassed to keep a 365-page anthology of timestamped Japanese women on your desk, check the gallery below for a selection of photos from both years via the official
Nyotai-Goyomi blog
.
++++++++++++++++++++++++++++++++++++++++++++++
Here's a gratuitous clip of models wearing Star Wars bathing suits
The fashion label Black Milk is putting out a line of Star Wars bathing suits, and has now posted a behind-the-scenes modeling video showing off the geek-sexy creations.

Gentlemen, you'll likely be interested to see C-3PO and R2-D2 transformed into skimpy pool-side attire. And ladies, well, you may want to pick up one of these classy creations once the weather warms back up.

The suits are available for sale now at the Black Milk online market.

Check out the clip below to see the new outfits in action:

++++++++++++++++++++++++++++++++++++++++++++++
Roman Coppola's 'Charles Swan III' Leads
Rome Film Festival
Lineup
by Kevin Jagernauth
So....that's it? With
early rumors
pointing to
Quentin Tarantino
's "
Django Unchained
,"
Johnnie To
's "
Drug War
,"
Gabriele Muccino
's
Gerard Butler
-starring comedy "
Playing For Keeps
,"
Steven Spielberg
's "
Lincoln
,"
Gus Van Sant
's "
Promised Land
," and
Tom Hooper
's "
Les Misérables
," former
Venice Film Festival
head
Marco Mueller
has unveiled this year's slate for his inaugural
Rome Film Festival
, and those expecting big stars and big-name movies will be disappointed.
The most high-profile premiere will be
Roman Coppola
's long-awaited sophomore feature "
A Glimpse Inside The Mind Of Charles Swan III
" starring
Charlie Sheen
,
Bill Murray
,
Jason Schwartzman
and more. It will play in competition alongside a very international slate that includes new films from
Larry Clark
,
Takashi Miike
and more. Meanwhile, out of competition is the already confirmed "
Bullet To The Head
" and "
The Twilight Saga -- Breaking Dawn: Part 2
" along with the animated "
Rise Of Guardians
," the Weinsteins French confection "
Populaire
,"
Toni Collette
's reteam with her "
Muriel's Wedding
" director
P.J. Hogan
in "
Mental
" and a new effort from "
Persepolis
" helmer
Marjane Satrapi
, "
The Gang Of The Jotas
."
The Rome Film Festival runs from November 9-17. Lineup below. [
IndieWire
]
Competition:
"A Glimpse Inside the Mind of Charles Swan III," Roman Coppola, U.S.
"Lesson of Evil," Takashi Miike, Japan
"Ali Ha Gli Occhi Azzurri," Claudio Giovannesi, Italy
"E La Chiamano Estate," Paolo Franchi, Italy
"Ixjana," Jozef Skolimowski, Michal Skolimowski, Poland
"Mai Morire," Enrique Rivero, Mexico
"Hand in Hand," Valerie Donzelli, France
"Marfa Girl," Larry Clark, U.S.
"The Motel Life," Gabriel Polsky, Alan Polsky, U.S.
"Celestial Wives of Meadow Mari," Alexey Fedorchenko, Russia
"You, Me and Us," Jacques Doillon, France
"Eternal Homecoming," Kira Muratova, Ukraine
"Il Volto Di Un'altra," Pappi Corsicato, Italy
Out of Competition:
"The Gang of the Jotas," Marjane Satrapi, France
"Bullet to the Head," Walter Hill, U.S.
"The Lookout," Michele Placido, France
"Mental," P.J. Hogan, Australia
"Populaire," Regis Roinsard, France
"Rise of the Guardians," Peter Ramsey, U.S.
"The Twilight Saga: Breaking Dawn Part 2," Bill Condon, U.S.
"A Gun in Each Hand," Cesc Gay, Spain
"Waiting for the Sea," Bakhtiar Khudojnazarov, Russia
++++++++++++++++++++++++++++++++++++++++++++++
Sexy Dance Performance at Korean All-Boys High School Results in Hormonal Chaos
Some of you may be familiar with South Korean female dance team Waveya from their sexy dance rendition of international K-Pop hit "Gangnam Style" (see below).
While unable to match the raw sexual energy that made PSY's original music video so successful, the video has gotten over 40 million views on YouTube and has helped the five-piece unit make a name for themselves domestically.
Last month, for example, Waveya was asked to perform at an all-boys high school in Korea. The girls took the stage and began working their sexiest, most seductive moves on stafe in front of the crowd of adolescent males and, as you might imagine, it wasn't long before every guy in the room found himself standing erect with excitement.
You know, to see Waveya. Because they're famous now… Pervert.
Waveya sure knows how to play to the crowd, though they probably could have done the Macarena and still gotten the same rise out of their audience.

It's unclear why the group was chosen to perform at an all-boys high school or if this is even normal for school events in Korea. No doubt an act like this would be the subject of some pretty severe criticism at the PTA meeting if it had been done at a school in any Western country. After all, it's only a few iron poles and some strobe lights away from being a strip show.

A shorter version of the video posted above that went viral late last month claims Waveya was performing for a group of "engineering kids," and many people seemed to have interpreted that as meaning they were college students.

It should be noted that high school education is not mandatory in Korea and many students, especially males, opt to attend vocational high schools that offer programs in engineering as well as other technical fields. Therefore the "boys" seen in this video are just that—if you couldn't gather that from their reaction.

Source: YouTube via Pokakito
++++++++++++++++++++++++++++++++++++++++++++++
Hold the schmaltz, it's Jewish erotica
There she was, 18 years old, a good Jewish girl returning home from her year in Israel, sitting in her pediatrician's office, licking her lollipop, asking about STD tests and whether or not she could do a pregnancy test at the same time.
++++++++++++++++++++++++++++++++++++++++++++++

Russian Immigrant Accuses Ex-Boyfriend Of Posting Her Racy Photos On Escort Service Website
Ruzilya Khusnutdinova's profile photo, as seen on an escort website
The front page of the Daily News is worth the price of glancing at as you walk out of the deli with your lunch: It features the scantily-clad Russian immigrant Ruzilya Khusnutdinova, seen above, who is satisfying New Yorkers' unquenchable lust for bizarre lawsuits today. Khusnutdinova is
suing her dentist ex-boyfriend for a whopping $16 million
because he allegedly took private photos taken before they broke up and gave them to an escort service website in an attempt to get her deported.
To be sure, every weird lawsuit has two weird sides. Khusnutdinova, 24, says that the dentist, Vladimir Dranovsky, took the photos with her consent when the two were on a romantic trip to Lake George together. According to the lawsuit, he later used them to create a fake profile for her on the [NSFW, obvs] escort service website
escortsexguide.com
. Khusnutdinova says the first time she heard her photos were on the site was when U.S. Immigration and Customs Enforcement officers visited her in Brooklyn to determine if she was a prostitute, which could cost her her visa.
Khusnutdinova, who studied biochemistry in Russia, emigrated to the U.S. in 2009. Through a Russian dating site she met Dranovsky, who helped her obtain a visa and get settled. "I think he was taking advantage of someone who had nobody here," her lawyer
tells the News
. Khusnutdinova's profile was still up as of last night, despite her repeated requests for the website to remove them. According to the website, she charges between $200-$600 an hour, "depending on the fantasy."
Dranovsky, the dentist, says this is all kakashka. "She told me she was working for an escort service," he told the News last night. "Maybe she's blaming me just to get out of it. She's just probably making it up because she wants to get some money." He also has no recollection of taking the photos. However, his record is not unblemished: He was charged with grand larceny last year after Khusnutdinova accused him of holding onto her passport after they broke up and demanding $4,000 to get it back. He ultimately pleaded guilty to a lesser charge.
So, in summation, Khusnutdinova is not a prostitute and her ex-boyfriend is a scoundrel, unless she's actually a prostitute with a heart of gold-digger and her ex-boyfriend is an innocent dentist who got involved with the wrong immigrant. Or maybe they're both crazy? This story has more twists than a Russian ballerina binging on a bag of Rold Gold, and we're going to be following it with great interest.
++++++++++++++++++++++++++++++++++++++++++++++