Sherlyn Chopra to do Kama Sutra in 3D
Having shot nude for an international magazine, the sex siren is now all set to do her version of the Kama Sutra
Sherlyn Chopra
, who recently hit headlines for shooting nude for an international magazine known for its provocative content, will be the leading lady of Kama Sutra to be made in 3D by
Rupesh Paul
. The director had announced his plans for the film when he premiered his maiden
Hollywood
venture
Saint Dracula 3D
at the Cannes Film Festival earlier this year.
Confirming the news, the filmmaker said he is also planning to premiere Kama Sutra 3D at the same prestigious international film festival in 2013. He said, "Sherlyn has exotic Indian looks and a bold attitude to carry a role like this. The film will assure maximum utilization of her talent and beauty. Besides, it will also be challenging and exciting for me as a director to portray her in a new bolder avatar." As for making it in 3D, he asserted, "3D would add that extra dimension to the sexual positions described in the ancient treatise on the art of love."
It seems Sherlyn is all set to outdo Indira Verma and
Sarita Choudhury
, who acted in Mira Nair's Kama Sutra — A Tale Of Love. While the two UK-born actresses reportedly had apprehensions about going nude and doing bold scenes, Chopra has no reservations, having bared all for her recent international photo opportunity.
On her part, Sherlyn however, maintained, "Kama Sutra is nowhere close to vulgarity. Nudity is not vulgar. It is a form of art and an expression of the mind. I am considered to be a bold personality but I know this film is going to change perceptions."

A couple of key characters are yet to be cast and the director insists they'll come as a surprise. All he was willing to say was that known actors from Bollywood will be cast and he'll reveal their names soon after they have been finalised.
The shooting is scheduled to start later early next year and the filmmaker, aware of the trouble Nair had during the making of her Kama Sutra, is keeping his locations a closely guarded secret for now.
* Don't be surprised if Rupesh is scouting for another main female character and if he was smart go for an actress from either US or other English-speaking countries to give it an international flavor.
+++++++++++++++++++++++++++++++++++++++++++
Keep up to date with upcoming Netflix

Hemlock Grove

main characters

by following this site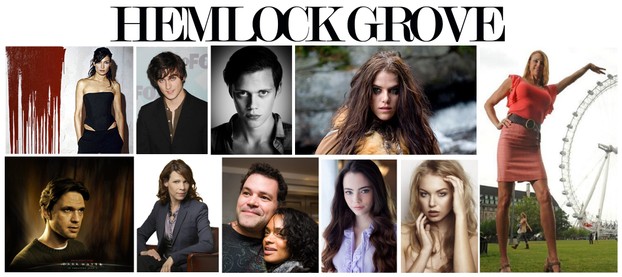 +++++++++++++++++++++++++++++++++++++++++++
Heather 'Chantal Jones' (born September 8, 1988 in Austin, Texas), is an American fashion model and actress. Jones was the runner-up on America's Next Top Model, Cycle 9 in 2007.
Q : So what are your plans going forward? Will you continue in modeling?
Chantal: I am planning on pursuing modeling. I am ready for whatever comes my way so I am looking forward to seeing who contacts me. I would love to act in a movie or series too.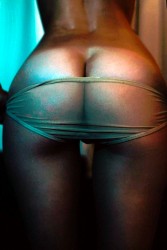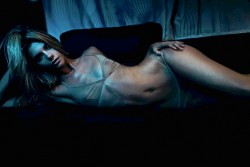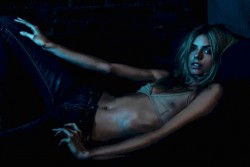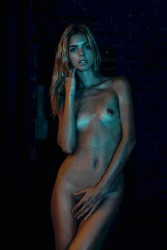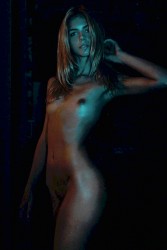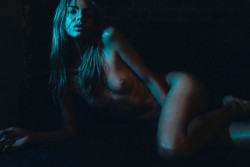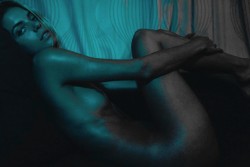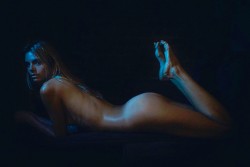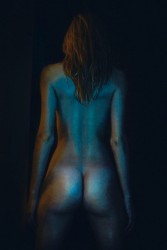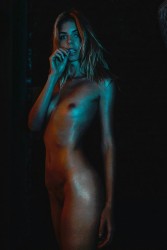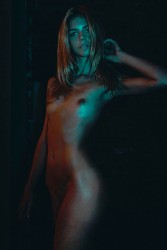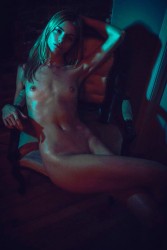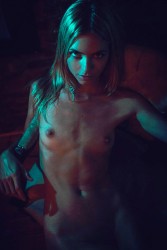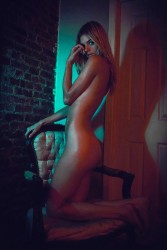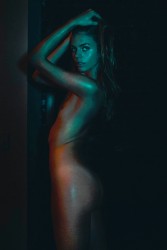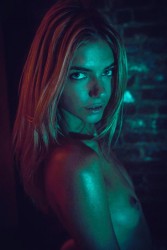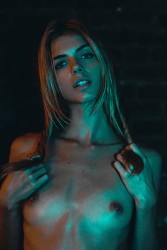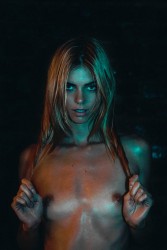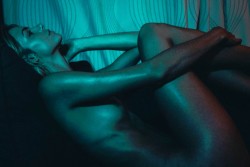 +++++++++++++++++++++++++++++++++++++++++++

More tidbits leaked from the set of Lifetime's The Anna Nicole Smith Story starring the busty

Agnes Bruckner

. The girl been tweeting like crazy. But Agnes tweets is similar to Nadine as if she is seeking validation from fans or something to that effect or she is simply promoting the movie. She used words like 'boobs' for one pic. Weirdly Adam Goldberg is also posting pics of Agnes on his tumblr site. Is he in the movie? Are they friends?
I have to reiterate there is no nudity in the movie.But I'm hot for Agnes and hoping against all odds there will be an unrated DVD edition. They just shot a scene in a strip bar with all the strippers clothed and fake (male) audience cheering them on. Both are also filmed separately when Agnes as ANS makes her entrance in a tiny top. This is the interesting part. Agnes never really worked on her pole dancing skills and as a result banged her knee hard. Body double was on stand by to take over for more racier segments; shot from behind.
+++++++++++++++++++++++++++++++++++++++++++
Elena Satine

Plays a Hooker on Set of

Magic City
* Ms.Satine far more surefooted in parading around naked for second season of Magic City. She doesn't need to washed down her nudity nervousness with a vodka anymore.
+++++++++++++++++++++++++++++++++++++++++++
The cast and creative team met the press yesterday and BroadwayWorld's Richard Ridge was there to chat with the whole gang. Yvonne Strahovski at 04:50
+++++++++++++++++++++++++++++++++++++++++++
Playboy Model Runs For Political Office

By Crazy Days and Nights, Sun, October 28, 2012
20 years ago Amy Biviano stripped for Playboy's Women of The Ivy League shoot. She was paid $500. She was so popular that Playboy asked her back a few years later and she turned them down. Now, 37, and a wife and a mother, Amy is running for state office in Washington.


The 4th district of Spokane Valley.

She is the challenger and apparently the incumbent must have been feeling nervous because he decided to release his "discovery" and has called it porn.

Topless photos from 20 years ago? Porn? I guess when this guy was in college he was spending time wondering how come his peen would never grow larger than 2 inches.

Amy was dating her husband at the time of the Playboy shoot back in 1995 and he encouraged her to do the shoot. When he was asked about it now, he said, "I'm the luckiest guy. How many guys do you know who married an Ivy League-educated Playboy model who also happens to be the most wonderful person in the world?"
WA state representative candidate Amy Biviano aka Amy Nabors Playboy layout UNCENSORED. October 1995 Playboy "Women of the Ivy League"
+++++++++++++++++++++++++++++++++++++++++++
FEMEN "Topless Warriors" documentary w/ English subtitles
ENGLISH SUBS added! Click the CC-button (located on the bottom of the video screen, a bit above the number of the video views).
The Finnish subs are hardcoded so I wasn't able to remove them, but the English subs ARE there, just bother to click the CC before complaining, folks! Thanks very much!
+++++++++++++++++++++++++++++++++++++++++++
From foods for your libido to crazy-hot moves, join us on an alphabetical tour of all you need to be a sex goddess. Anal sex
At Cosmo, we get tonnes of questions about anal sex, and it's usually got to do with how painful it is. Unlike the vagina, the anus is not super-elastic or selflubricating. So, to enjoy anal sex, you need to take it slow and use plenty of waterbased lubricants. Since your butt is not used to having objects inserted into it, the muscles that encircle the anal opening will automatically clench when you try to penetrate it. So, you have to learn to relax them. Have your man get you warmed up with foreplay, then delicately massage the outer rim of the opening. When you're ready, have him slip his finger in, only as far as is comfortable, before graduating to the next level.
Blow job
"Despite the name, it should never feel like a job," says Ben Rogers, co-author of Going Down: The Instinct Guide To Oral Sex. "You have total control; just seeing your head down there is a thrill for him. As long as your teeth aren't raking over his flesh, you can do anything and he'll love it." In a poll conducted by Cosmo, guys rated their top sex moves, and the number-ones were grabbing his butt cheeks and digging in with your nails while going down on him or putting the tip of your tongue against the roof of your mouth, so his penis hits the underside of your tongue- making him feel like you're taking him all the way in.
Clitoris
Fact: most women don't reach an orgasm through intercourse alone, which is why the clitoris is your sexual best friend. To locate your 'joy button', feel for a small fleshy formation located slightly above the opening to your vagina (think 12 o'clock). Once you've found it, ask your man to try different techniques-rubbing, stroking, pressing down, licking-to figure out which ones you love best. If you find that direct stimulation hurts, ask him to apply some lubricant to his fingers.
Dirty talk
Don't know what to say? Start simple by saying any sentence sexily. For example, "What do you want to do now?" can be said as a breathy "So...what do you want to do now?" Or say this simple, powerful line, which drives men mad: "I'm coming!" Being a great lover is a prime source of pride for guys, and saying this is the ultimate accolade. Ready for Level 2? Fill in the blanks here: "I love it when you [verb] my [body part]". Or whisper in his ear exactly what you're going to do to his body, before doing just that.
Erection
According to Dr Catherine Hood, Associate Sex Specialist at St George's Hospital, London, "The average penis size is 5 inches erect, but as only the first third of the vagina has much sensitivity, anymore is wasted. If your partner has a small penis, a good position is spooning, as this gives deeper penetration."
Foreplay
According to a guy poll done by Cosmo, here is a list of things that will send him into a downright dizzy:
a) Drawing circles around his nipples with your tongue so they get hard-then gently pulling at them.
b) Putting your palm over the tip of his penis and massaging just that area, like it's a doorknob.
c) Giving him a hand job while barely using any pressure, so you have a light grip on his penis.
d) Taking his hand and pressing it against your underwear so he can feel how turned on you are.
Handcuff
There's a reason why E.L. James' 50 Shades Of Grey did so well-bondage is hot! While you may not want to go the whole whips-chains way, some handcuff action can be very erotic. Next time things are getting sexual, hold his hands above his head, and hancuff them to the bed (a scarf or rope will do the trick, too), then work your way around his body, before taking the girl-ontop position.
"I Want You Now"
are the four words that are an instant turn-on for men. "That line, out of context, when he least expects it, triggers his desire instantly," says psychotherapist Stephen Johnson, Ph.D.. "When a guy is erotically surprised, it actually causes his brain to release endorphins and neurotransmitters like norepinephrine and dopamine that affect his mood and put him in a physiological state of arousal." In addition, because the phrase is so blunt, it taps into racy fantasies that most men have about raw, spontaneous, animalistic action.
G-Spot
True story: the G-Spot is an extremely hot spot which can cause strong sexual arousal, powerful orgasms and female ejaculation. Can't find it? Lie on your back with your legs spread and knees bent (like when you're at the gyno's), then ask your partner to insert his (lubricated) middle finger and curve it back towards himself once it's inside you (imagine it as a 'come here' motion). The spot should feel a little rough, almost like the surface of a walnut, and once he's found it, have him move his fingers back and forth for a pretty amazing time.
Jasmine
Terry Molnar, Executive Director of The Fragrance Foundation and the Sense of Smell Institute, says that "scents that hold a spicier, herb-like overtone, like jasmine, cinnamon and roseroot, are closely related to feelings of arousal and selfconfidence. Often, when we experience intimate situations, we build a strong emotional association to the scent. Wearing a perfume or body spray that has those spicy overtones can help peak those emotions."
Kegel exercises
Fact: these simple pelvic floor exercises increase muscle strength, which, in turn, can boost your orgasms! To do, imagine you're trying to hold your pee, and tighten your pelvic muscles for five seconds. Release, tighten, and release again, working up to 20 sets, twice a day.
Lube
This slippery stuff can seriously up your chances of reaching mega orgasm! Since your natural wetness can decrease at times due to a variety of things (for instance, stress, and medication), adding a lubricant helps ease the penetration process, so sex is pleasurable, not painful. Lube can be effective even when you don't have dryness. It boosts sensation for both partners and allows your man to thrust longer and harder without causing you any sort of discomfort. Simply apply it to both your hot spots before sex, and sit back to enjoy the smooth sensations.
Missionary
When Cosmo asked guys for their top sex position, 35 percent picked classic missionary. Here's how to spice up the man-on-top position: once he's inside you, have him shift his body up towards your navel so the base of his penis and pelvic bone press against your mons (the fatty pad of tissue on top of your public bone) and clitoris. Then, instead of him thrusting, rock your bodies against each other in a backand-forth motion. With a few minor adjustments, you should hit the clitoral jackpot.
Naughty wear
Fact-sexy lingerie can turn men to mush! That's because guys are visual creatures, and seeing you in cheeky stuff makes him respond in a primal way. And while all hot lingerie does the trick, some pieces do even better. In a recent poll, the majority of men said black lingerie is the sexiest of them all, followed by nude, pink, and red (surprise!)
Orgasm
A study in The Journal of Sexual Medicine has found that you're more likely to climax if you try different sex moves, rather than sticking to just a few. Here's a list of techniques that guarantee an orgasm. Sit him down, and straddle one of his legs. As you make-out, rub your clitoris against his thigh. Take his penis in your mouth, and go all the way down on him. Get into standingdoggie position, take his hand and press it against your clitoris with your hand on top to ensure you get the exact pressure/movement you need. Finish off things by moving your legs closer together-the extra-tight fit will make things more intense, pushing you both over the edge.
Planning
Sure, impromptu sex is hot, but if you're both just not finding the time for some action, it's smart to schedule nookie. Let him know you have a sexy surprise for him on a particular day of the week, then build anticipating through the day with sexy texts.
Surprise Sex
You just read about 'planned sex', and now it's time to learn the opposite. Spontaneous sex is extra steamy, primarily because it's unexpected. Some tips to try: wake him up in the morning with some oral action (start slow, and then when he opens his eyes, pick up the pace); get into the shower while he's already there, and take turns giving each other a soapy rub-down; ambush him as soon as he walks through the door from work; or, while you're both watching television, give your man a foot rub that gradually becomes a calf rub, a thigh massage, and then, a full-blown hand job.
Quickie
A quickie gets your adrenaline rushing, releases pent-up lust, and shows him just how much you want him. "Sometimes guys want to take their time, and sometimes they just want to get their rocks off," says William Fitzgerald, Ph.D. When you're in the mood, don't fully undress-just pull his penis out of his boxers and push your panties aside. All you need for successful speed sex is lube, which'll tackle any dryness in an instant.
Role-play
Role-playing isn't about winning an Oscar; it's simply a way to spice things up. The beauty of role-playing is that you get to be anyone you want, which can help you explore your wildest fantasies. Next time you're feeling adventurous, tell your guy that you're ready to indulge him in his desire and discuss what roles you'd like to take on. A few suggestions: employee/boss (his assignment: to follow your erotic orders); artist/nude model (let him sketch you striking the perfect erotic pose); professor/student (he punishes you for bad grades); a couple of virgins (act coy and take it super-slow).
Touch
Research shows that women have more than one erogenous zones, that make them feel aroused during foreplay. Apart from the vagina, lips and breasts, the uncommon ones are the back of the knees, the inner thigh, the wrists, the nape of the neck and ears. Ask your man to breathe on your neck or lick the back of your knees. The inside of the thighs are highly sensitive to touching, stroking and licking. Just like the back of the knees, inner thighs also have many nerve endings, and will turn you on like crazy.
U-Spot
'G' isn't the only pleasure-giving alphabet around-now experts are talking about the U-Spot, which is rich in nerve endings. So where is this U-Spot? At the opening of the vagina, just north and to the sides of the urethra (where we pee from). Ask your guy to gently caress this area with his finger, tongue, or the tip of the penis, and prepare for an unexpectedly powerful erotic response. Tip: since the U-Spot is extremely sensitive, a little lube could make things even better.
Vibrator
Don't own one? Try this: with the setting on low, sit on the edge of your washing machine, and wrap your legs around his waist as he enters you. The vibrations from the machine will act like one big vibrator!
Woman-On-Top
Guys love this-he gets to see you in full-frontal glory, and you're most likely to achieve orgasm through it, too. To master Woman-On-Top, have him lie on his back and straddle him with your knees on either side of his hips, or squat over him with your feet flat. Slowly lower yourself onto him, and move up and down to build momentum. Or, rest your torso on his and grind him from side to side or in circles.
X-rated
X-rated entertainment has become a hot topic of research. A Harvard study found that Utah had the most online porn subscriptions per every 1,000 broadband users. Another research done at Kinsey Institute at the University of Indiana shows that the body part that men focus on while watching porn is the woman's face, especially her eyes and lips, and not her breasts or vagina. That's news, right!
Yes, Yes, Yes!
What's the number-one way to have an amazing time in bed? Actually enjoying it, that's how. Letting yourself go in the bedroom makes sex not only better for you, but also for him (guys get more turned on when they know you're into it). So don't hold back on the moaning, biting, scratching, and, most importantly, asking for what you want.

Zen Pause
The Zen Pause sex position is a little secret that can turn any session into a deeper, erotic experience. When on the brink of the Big O, take a break from whatever heart-pounding position you're in and try this: both you and your partner should roll onto your sides, face-to-face (if possible, have him stay inside you), then put the passion on a low simmer with legs intertwined and chests pressed against one another. Slowly build back up to an even more incredible climax.
+++++++++++++++++++++++++++++++++++++++++++
A scene from
Due West: Our Sex Journey
If you ask people to name the most impressive Chinese films from last year, many will cite
Love Is Not Blind
or
You Are the Apple of My Eye.
Some may also name
3D Sex and Zen: Extreme Ecstasy
, a Category III film produced in Hong Kong.
Though
kung fu
and gangster films have long been associated with Hong Kong, Category III films from Hong Kong, the equivalent of R-rated films in the West, also boast a reputation of their own.
After
Vulgaria
debuted in Hong Kong this August,
Due West: Our Sex Journey
raised discussions on Category III films regaining steam.
Category III films refer to works containing extreme violence, horror, graphic sex scenes and dirty language. Such works are restricted to those over 18. Category III films occasionally refer to erotic films.
During their prime in the 1990s, these films were not only popular in Hong Kong, but also trendy in the Chinese mainland's black market. Since the mainland does not have a rating system, such films are banned.
A brief history
It's unclear what the first Category III film in Hong Kong was, but looking back, certain films made during the 1970s were quite risqué.
According to a report in New Express, a Guangzhou-based daily newspaper, early Category III films in Hong Kong were influenced by the liberal movements in Western countries during the 1960s. One of the earliest works,
Sampan
, was made by a Westerner in 1969. Eroticism was taboo those days. The film, though it sparked discussion, ultimately did not leave much of a dent in the market.
From the 1970s on, Hong Kong filmmakers began producing Category III films, including
Intimate Confessions of a Chinese Courtesan
(1972) directed by Chor Yuen,
Legends of Lust
(1972) and
The Golden Lotus
(1974), both directed by Li Han-hsiang.
The 1990s saw a rise in Category III films from Hong Kong, with
Sex and Zen
(1991),
Pretty Woman
(1992),
Ancient Chinese Whorehouse
(1994),
Viva Erotica
(1996) and
Happy Together
(1997). During this time, the term "Category III" was created.
A number of actors and actresses, like Elvis Tsui, Veronica Yip, Shu Qi and Amy Yip rose to fame through these films. Many directors, including action film directors Jonny Mak and Derek Yee, also worked in this genre.
These films experienced a decline in the late 1990s. Film critic Fang Liuxiang attributes this to the increase in pirated films, Hong Kong's return to China, and the impact from overseas films. Zhu Yuming, general manager of China 3D Entertainment, has a different angle.
"In the age of DVDs and the Internet, Chinese audiences were able to watch adult films from Europe, the US and Japan. Category III films no longer seemed fresh," he said. "Hong Kong filmmakers were not innovative. Most of them produced Category III films that were poor in quality." Zhu noted, however, that the number of films in this category increased during this period.
Subculture and meaning
Category III films are not just shallow works containing erotic sex scenes and foul language. Many films examine social and political issues.
In a column in Southern Metropolis Entertainment Weekly, film critic Fang writes, "Besides exciting the senses, Category III film express ideas… they present freedom of speech."
According to Fang,
Vulgaria
, directed by Pang Ho-cheung, is similar to Wong Jing's
Gigolo of Chinese Hollywood
. Both mock the film industry in Hong Kong.
Vulgaria
reflected political shifts in 1997, when Hong Kong returned to China. There was often hostility toward mainland visitors, as Hong Kong natives were resistant of mainstream ideologies and were nervous about fighting for resources.
"The dirty language used [in Vulgaria] represents the emotions among the masses," Fang said.
Zhu Yuming agrees. "The Category III [label]… cannot be equated with the quality of a film," Zhu told the Global Times. "Category III films are for adults. Thoughtful content satisfies adult audiences."
"A good Category III film does not simply expose naked bodies … but it goes deeper to discuss humanity and other questions," Zhu noted, adding that
3D Sex and Zen
examines desire, while
Due West
, an adaptation of a popular online novel, addresses maturing men in Hong Kong.
Compared with erotic films in other countries, Hong Kong's Category III films have their own features.
"They contain a hodge-podge of sexual elements, skills and its applications," Zhu said.
He explained that erotic films in Japan are often artistic. South Korean works appreciate beautiful scenes. European works are classical, and American films are more direct.
Passing phenomenon?
In his Southern Metropolis Entertainment Weekly column, Fang writes that Hong Kong Category III films were making a comeback.
In an interview with the Global Times, Fang said that the popularity of 3D technology helps Category III films. Also, Category III films now seem more fresh, upon revisiting.
Reeve Wong, a Hong Kong film critic, disagrees. "It is a temporary phenomenon," he said, believing that the recent popularity of these films is the result of 3D technology's influence.
Zhu shares Wong's opinion. "The solid performance of
3D Sex and Zen
,
Vulgaria
and
Due West
at the box office proves that these topics appeal to public tastes. This reflects room in the market for Hong Kong Category III films. But it does mean that there is currently a revival of these films," he said.
+++++++++++++++++++++++++++++++++++++++++++
How To Love a Woman featuring Alexandra Genis
+++++++++++++++++++++++++++++++++++++++++++
Students strip for tradition

Stanford has more than a few odd traditions, from rallying the freshmen with Band Run and making out with the Tree once a year to jumping around campus fountains and screaming out windows when finals come around. But only one tradition runs through almost all the others– nudity.


And while co-ops organize clothing-optional events most frequently, not all proud birthday-suit-wearers belong to the co-op community.


Co-ops Synergy, Columbae and Chi Theta Chi are famous for their residents' proclivity for baring skin, but some all-campus parties, like 680 Lomita's Exotic Erotic and Kappa Sigma's now-defunct Foam Party, also encourage at least partial nudity.

Stanford Sierra Camp is another non-co-op group that is known for its comfort with nudity. However, most of the nudity from Sierra Camp occurs far from campus, at camp in Fallen Leaf, Calif.

"To be able to show who you are completely… and not hiding any part of you, is a really liberating feeling," said Mia Divecha '13 who has previously worked at Stanford Sierra Camp.

For the modest strippers, body paint covers up what clothing doesn't.
+++++++++++++++++++++++++++++++++++++++++++
Skyfall Actress

Naomie Harris

Refuses To Strip For Movie Roles
Reckons revealing her intimate bits is 'beyond the call of duty'
'Skyfall' actress Naomie Harris has revealed that she refuses to bare her body for steamy movie scenes and relies on a body double to perform naked scenes.

The London-based beauty has admitted that sex scenes are on her list of 'no-nos', insisting as an actress it's not her job to get naked.
"I don't like sex scenes in films, especially if you know from the film's story that someone is part of a couple," the 36-year-old told
The Sun
newspaper.
Adding: ''I don't want to see sex on screen, as you know they are together. It is also above the call of duty for me, as an actress, to take my clothes off. It should not be my job."
Naomie, who stars in new movie '
Sex and Drugs and Rock and Roll', insisted on having a body double to film intimate scenes
and also told the tabloid newspaper that she lives a totally alcohol and drug-free lifestyle.
''I have never lived a sex, drugs and rock 'n' roll lifestyle. I don't even smoke. I have been offered drugs but have never taken them. Alcohol? I just never liked the taste."
She also added: "My mum is like that too. So I have never drunk a whole glass of wine, just tasted it.''
+++++++++++++++++++++++++++++++++++++++++++
On last night's Amazing Race....
What in the name of Allah the infidel bitch is babbling about....what the f

u

ck is going on here?
+++++++++++++++++++++++++++++++++++++++++++
Love, lust and hate
+++++++++++++++++++++++++++++++++++++++++++
+++++++++++++++++++++++++++++++++++++++++++

The very first Beauty contest in the USSR
In the times of Mikhail Gorbachev many things started to change in the country. That period might be called a period of imitation. It came to show business too. The first beauty contest in the USSR became a sensation. Abroad the event called "Moscow beauty" was even called as loud as the flight of Gagarin into space.
In spring 1988 they chose the first miss USSR.
Perestroika let any woman of the country who considered herself to be beautiful come and show herself. The casting took place in Gorky Park, the line was about two km long! Many women were accompanied by children and husbands, many of them were holding string bags. Those girls who were patient enough to stand in the line for some hours filled in forms.
1989, January, the Crimea. They are preparing for the third round of the contest. It was the second year since they had started to hold beauty contests.
1988. The beauty contest has started.

The girls didn't fully understand what they had to do. But they were so proud to be there.
1988 – it's the first round of the contest "Moscow Region Beauty" in Moscow.
1988. It's the second round of the first contest "Miss USSR". Participants are ready for the "battle".
1989. The Crimea. The girls are getting ready for the third round of the beauty contest "Moscow Region Beauty 89″.
The girls were taught to walk.
Victoria is not sure what else she can change in her figure.
1989, the third round. Girls come out in national costumes.
1989. The third round of the contest "Moscow Region Beauty 89″, now they will decide who is going to stay and who has to leave.
1989. So different girls all have number four.
The winner's name was Maria Kalinina.
This is Maria herself.

Her photos spread all over the entire planet, she was welcomed by presidents and ministers, she was proposed by guys from all over the world. Later she moved to America and entered the acting school of Hollywood. She didn't act much so her acting career wasn't very successful.
Maria Kalinina bending over as she undresses, ending up completely naked as she stands and pokes another girl who is hanging upside down with a stick. Hi-res DVD capture from the unrated version of Stay Alive.
Today she is called Maria Kalin and she lives in Los Angeles, teaches kundalini yoga in her own studio.
* You gotta wonder how many ended married or becoming mistress to wealthy (often much older) perves, turning tricks in late twenties or even doing underground porn which was popular at that time in Eastern Europe. 'Modeling' agencies were cropping up everywhere and few truly legitimate. Many of illiterate or rural girls arriving in Prague, Moscow or Budapest to be fashion models only to be disillusioned with lack of opportunities. Seduced by easy money and selling their body becomes career choice. To be recruited into porn with the likes of Rocco Siffredi, Pierre Woodman and other top pornographers the main beneficiaries.
+++++++++++++++++++++++++++++++++++++++++++
Blond Drunk Driver Falls out of Jaguar
This video has been posted as a public service announcement, to demonstrate the stupidity of some people who choose to combine alcohol and driving. Drunk drivers kill over 13,000 people each year, and it is my hope that this video may make some people think twice before getting behind the wheel after consuming alcohol.
When the video was obtained, the female in the video was driving the Jaguar obviously intoxicated. Her vehicle flew up into a small parking lot of a park, located along the median of a busy roadway. The events which followed - while hilarious, demonstrate a very serious problem of drunk driving.
If you have a problem with alcohol, you can call (800) 923-8722 to reach the Los Angeles Central Office of Alcoholics Anonymous.
+++++++++++++++++++++++++++++++++++++++++++