potentially earth-shaking news.

Indiana Evans

funbags

could be in full uncut view

when DVD of Blue Lagoon: The Awakening (2012) drops on December 18th in US. You can pre-order it now.
This DVD version adds about 4-mins from previous running time of 85 mins shown on Lifetime. Always felt the skinny-dipping scene was edited short from its original length. Are our dreams about to come true?
++++++++++++++++++++++++++++++++++++++++++++
AnnaLynne McCord, Billy Zane and Viva Bianca to Star in Scorned
AnnaLynne McCord (The CW's "90210"), Billy Zane (
Titanic
) and Viva Bianca (Starz' "Spartacus") will star in the revenge thriller
Scorned
, directed by Mark Jones (
Leprechaun
), who co-wrote the script with Sadie Katz, it was announced today by producers Lance Thompson of Portsmouth Pictures, Charles Ison and Martin Sprock of Horse Head Pictures, executive producer Seth Willenson and Robert Beaumont, executive producer and President of Lightning Entertainment ("Lightning").
Scorned
tells the cautionary tale of Sadie and Kevin (AnnaLynne McCord and Billy Zane), a couple who decide to spend a romantic weekend together at his lake house. But when an unexpected text from her best friend, Jennifer (Viva Bianca), to Kevin, reveals a lurid love affair between the two people closest to her, Sadie becomes a woman scorned and hell bent on revenge.
Mark Jones is the creator and director behind the horror comedy film franchise
Leprechaun
starring Warwick Davis in the lead role. Jennifer Aniston starred in the first
Leprechaun
that spawned six films and a recently announced a reboot of the series by Lionsgate and WWE Studios. Jones's other films credits include
Rumpelstiltskin
,
Nightmare Boulevard
and
Triloquist
.
Mark Jones said: "Having done horror with comedy, I wanted to delve into something more sophisticated along the lines of "Fatal Attraction" and "Misery," and develop a multi-dimensional, twisted character in our lead villain (Annalynne McCord), who I feel brings an original and incredibly unique take on her character.
"The intense and escalating script immediately drew us to the project. Mark Jones has crafted an edge-of-your-seat thriller with terrific performances from the cast," said Beaumont. "The classic revenge tale is a spellbinding blend of love and betrayal that is sure to draw global audiences into theaters and scare them out of their seats!" he continued.
Lightning's Audrey Delaney and Marc Bienstock are also serving as executive producers on the film.
* AnnaLynne McCord will basically reprise her Excision role albeit a notch down and Viva Bianca hired solely for the perfunctorily T-and-A. Written by former theatre director Sadie Katz who recently did her first nude scene.
++++++++++++++++++++++++++++++++++++++++++++
Valerija Kelava :

Philip Gay for Mixt(e) [2012]


Valerija Kelava born 1990 in Slovenia is a Slovenian hot model. She appears in editorials for German, Russian, Chinese and Italian Vogue. Becomes one of the faces of Prada 2010. Valerija walks for Anna Sui, Prada, Givenchy, Balenciaga
Louis Vuitton, Chanel Miu Miu . She is ranked #26 in Model.com's 50 Top Models. Represented by agencies Ford Models New York, TESS Management London, Oui Management Paris, Next Model Management Los Angeles.
Appears in advertisements for Alice by Temperley, Balenciaga, Burberry Blue Label, Celine Cerruti, Citizen..
Personal Quotes : I am lucky to be a profession that fulfills me. This is a very varied lifestyle work with so many people and each project is a challenge.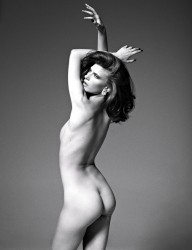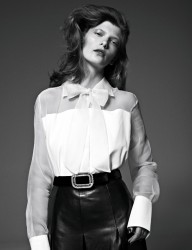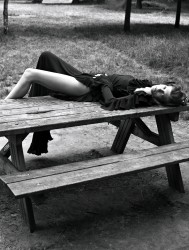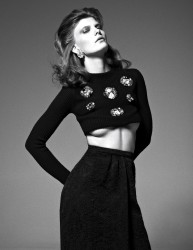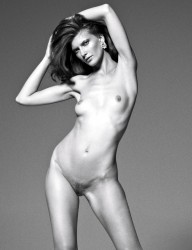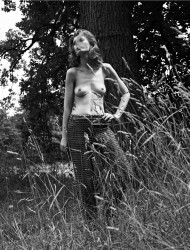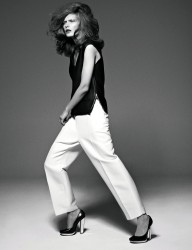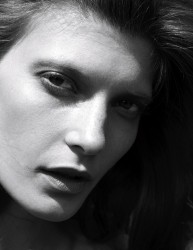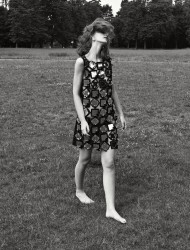 Valerija Kelava by Marianna Sanvito
Valerija Kelava dancing
The Room - Issue 12 - Valerija Kelava
Adidas Y-3 Spring/Summer 2012 Campaign
++++++++++++++++++++++++++++++++++++++++++++
Sales Art For 'The Last Exorcism' Director's 'The Darkness'
We landed the AFM sales art for The Darkness, which will topline Mary Elizabeth Winstead as an American student looking after her tutor's two children in a remote English manor house. She soon comes to believe that she and the children are being haunted when their lives are threatened by mysterious events.

The Last Exorcism
's Daniel Stamm directs the pic being sold by Hanway.
Megan Holley penned the screenplay:
"Sally, a young American student, becomes obsessed with her charismatic professor, Charles. He convinces Sally to spend the summer babysitting his two young children at his country estate. When Charles goes on a business trip Sally finds herself alone in the remote and imposing mansion. She suspects that the children know something about the house that they are not telling her, or perhaps it's the house itself that is keeping secrets."
* Loosely based on the Henry James' classic "Turn of the Screw". Insteresting thing is there haven't been a single peep from MEW regarding the movie. Hmmm. Hopefully MEW keeps her promise to be more liberal when it comes to sex scenes

/

nudity.
++++++++++++++++++++++++++++++++++++++++++++
The gang killed it on last night episode of It's Always Sunny in Philadelphia : Charlie and Dee Find Love (Season 8, Episode 4).
Special

g

uest star was gorgeous Alexandra look-at-my-boobs Daddario and Day the lucky fuck kissed her couple of times.
Once
even in front of his wife Mary Elizabeth Ellis.
++++++++++++++++++++++++++++++++++++++++++++
Rio Grind Film Festival gets fleshed out
++++++++++++++++++++++++++++++++++++++++++++
Malena Morgan

: "Sexy Dancer"
by jayrockcontent
* Malena Morgan possess a whingeing quality to her voice...the snow flakey kind. Almost similar to mannish Ann Coulter but much more softer and alluring. She is a certified carpet-muncher on-cam. Tried B-G scene once but didn't like it one bit. The smell of sperm on her bosom was revolting

to

the Floridian. Malena is a robustly sized lass. She is about 5 ft 8 in but because she is big-boned appears to be a giantess when paired with other girls. She also appeared on douche Joe Francis's Girls Gone Wild Hottest Girl cable show under her real name Carly Morrison.
++++++++++++++++++++++++++++++++++++++++++++
10 Most Controversial Sex Scenes Ever
Sex sells, and the further a director pushes the boat out, the more money he or she is likely to make through infamy or on the back of the inclusion of a famous star with their kit off. Sometimes, however, directors go too far and incite a response to their work that is all together more different – the results are often the same, in terms of financial return, but it changes the game and generally means that those more extreme or disturbing sex scenes last longer in audience memory than the fleeting glimpse of an A-list bust or penis.
This article will celebrate those scenes – looking at those scenes, which courted controversy and inspired voracious reaction from critics and fans – and examining why the films have gone on to be classed as notorious.
Some films came under consideration, but didn't quite make it: honourable mentions have to go to both The Idiots – Lars Von Trier's typically provocative shocker, and its disability-mocking orgy scene – and Lolita, which was hugely controversial in subject matter, but which avoided particularly explicit exploration of the sexual relationship at its centre. Not that it stopped the film being commercially shunned, and pretty much left to rot.
So, which films made the cut? Hold tight as we explore ten of the most controversial sex scenes from all of cinematic history…
10. Crash
No, not the 2004 Paul Haggis film that attracted its own controversy thanks to an unlikely, and some say unworthy Oscar win – this pick refers to the 1996 David Cronenberg erotic psychological drama. Probably one of the kinkiest films you'll ever see, Cronenberg's adaptation of the controversial JG Ballard novel is a strong adaptation, and it is certainly entertaining, but a good deal of its pull is thanks to the nature of the content.
Why So Controversial?
Two words: Masochistic Symphorophilia. Crash focused on a particular sexual paraphilia (some would call it a perversion) that causes sexual arousal from car accidents. We watch James Spader's lead grow increasingly aroused by the idea of car crashes, and the wounds caused by them to the point that he has rampant sex with a survivor's vagina-like scar. The explicit intertwining of violence and sex was profoundly affecting at the time of the film's release – prompting a major campaign lead by the Dail Mail (of course) to get it banned in Britain – and it is still almost as affecting now.
9. 9 Songs
Made in 2004 by British film-maker Michael Winterbottom, 9 Songs was a terribly modern love story focusing on a short, passionate relationship between an English climatologist and an American exchange student, which was framed by the characters' mutual love of music. Including 9 key songs, the soundtrack for the film was extremely impressive, but the film itself was critically panned on release, and is widely considered a flop.
Why So Controversial?
The most sexual graphic mainstream release of all time – quite how it wasn't simply classified as pornography is confusing considering some of the material included (especially the ejaculation scene). The film's rap sheet reads quite colourfully: unsimulated sex, genital fondling, masturbation and ejaculation, and while Winterbottom claimed his film was no more than authentic, it seems the wider film-watching community simply weren't ready for such a full-on exploration of sex.
Or perhaps it was simply that the film was terrible from top to bottom.
8. Kids
Released in 1995 to a tidal wave of controversy, Larry Clark's portrait of sexually active New York teenagers floating through life from one party to another, via sexual encounters and substance abuse. The narrative intrigue is driven by the revelation that the "hero" of the piece – Telly – is HIV positive, and isn't aware, carrying on his committed agenda of deflowering young virgins and ignorantly spreading his infection. The film attracted general controversy when it became clear that the film's party scenes were unscripted, and that the young actors would simply turn up, get drunk and high and enjoy themselves – as well as more specific controversy thanks to its sexual content.
Why So Controversial?
The major complaint seems to have been the lack of artistic merit in the film's unflinching exploration of its difficult subject matter, and its frank assessment of teenage sex cultures. The film contains frequent sexual references and dialogue between adolescents, as well as simulated sex, the seduction of very young actors and the explicit exposure of apparently underage performers.
But arguably the most controversial scene of the entire film features date-rape, as a friend of Telly's called Casper drunkenly rapes Jennie (Chloe Sevigny) – the girl who discovers her own and Telly's infections – and infects himself with HIV.
7. Irreversible
Gaspar Noe's 2002 non-linear film starring Monica Bellucci, Vincent Cassel and Albert Dupontel is another that polarized critics, compelling some to call it an artistic triumph and others to be flat out disgusted by its content. It is certainly a brave film – a vengeance tale told in reverse that, according to Roger Ebert forces us to evaluate the vengeance more deeply because of the non-linear presentation. And it courted controversy in two extreme scenes – the first being the murder of the unnamed acquaintance of the real rapist le Tenia – and the second the rape of Bellucci's Alex.
Why So Controversial?
The rape scene that is central to the film's narrative is deeply affecting, and extremely graphic – and there seems to be some sort of disturbing glee in the way the film explores its content – and the subject matter alone would have been enough to qualify for this sort of list. But there is something deeper about the scene that angered some critics: the apparent homophobia directed towards le Tenia, who inexplicably rapes Alex despite being gay. That argument misses the point that rape is not inherently linked to sexuality – it is rather a matter of power and degradation – and Noé vehemently denied that his film was homophobic, but that didn't dilute any of the controversy attached to the infamous scene.
6. The Brown Bunny
Like a few of its fellow films featured on this list, The Brown Bunny appeared at the Cannes film festival and was rather unceremoniously labelled the worst film in Cannes history by Roger Ebert, who later changed his mind. Directed by and starring Vincent Gallo, the film followed a motorbike racer on a cross-country trip, haunted by an ex-lover, played by Chloe Sevigny (in her second appearance on this list). The revelation of course changes the entire feel of the film, which is still far from universally loved, though Ebert ultimately changed his opinion of the film after Gallo returned to the editing room and trimmed the film by 26 minutes, but the infamous, controversial scene that underpins its notoriety is still just as provocative.
Why So Controversial?
The final sequence of the film shows an apparently unsimulated oral sex act between Sevigny and Gallo, which ends with Sevigny apparently swallowing Gallo's semen, and brought huge criticism for both the actress and the film itself: it has been called one small step above pornography, and Sevigny was dropped from her talent agency as a direct result of the scene.
In many ways the scene has now transcended the film, and Gallo's work is notorious only for the blow job shot, which is a shame as it does hold some artistic merit. The problem is, though a bold move, there is no reason that scene couldn't have been left out and replaced with something more implied.
5. Antichrist
As if it needed further clarifying, Lars Von Trier likes to make provocative, divisive films, and he caused a major furore in 2009 with his award-winning horror Antichrist, which debuted at the Cannes Film Festival and –
quelle surprise
– allegedly made four people faint due to its graphic violence. Von Trier's bleak film, which explores life, death, sex and typically the meaninless of absolutely everything was polarizing, with some critics exclaiming it his finest work, and others seeing it as the needlessly provocative pornography of a film-maker who trades only in shock. It is little wonder that the film courted controversy when the director seems to have set out to make a repellent, unwatchable piece of art as a statement.
Why So Controversial?
It's not just the genital mutilation, or the overly explicit sex scenes that qualify Antichrist here, it's very specifically the way one sex scene is cut with awfully jarring effect with the death of the couple's child. It is an important scene, since it sets the tone for the guilt and sexual depravity that follow, but it as a hugely affecting scene that feels like little more than Von Trier goading his audience into a reaction, and it rightly provoked controversy.
4. Sweet Sweetback's Baadasssss Song
Released back in 1971, and directed by Melvin Van Peebles – whose son Mario (star of New Jack City and Jaws: The Revenge) starred alongside him – Sweet Sweetback's Baadasssss Song is considered by some to be the first and most important film in the genesis of the blaxpoitation genre, which proved that such content could be hugely profitable. Filmed in just 19 days, with a self-funded budget (and some help from Bill Cosby), the film's critical reception was mixed at the time (though it is counted a genre classic now), but it made a huge return at the box-office despite only opening on two screens initially.
Why So Controversial?
The film is rife with sexual scenes – very authentic looking ones at that – either for purely entertaining impact or to drive the narrative of Sweet Sweetback's flight from the authorities who want to arrest him for an assault on two police officers (the hero's penis is enormous, and seems to be his main form of payment in return for assistance from intrigued, or just plain horny female characters), but there is one infamous scene that got everyone hot under the colour more than any.
The opening sequence features a 13 year old Sweetback losing his virginity, and gaining his nickname (thanks to his endowment and prowess) to an older prostitute. Not only is Mario Van Peebles clearly underage as he simulates sex – controversial enough – subsequent revelations that he was all but forced to take part in the scene by his father who simply wanted to complete his film. Exploitation indeed.
3. Salo
Released in 1975, and based on the Marquis De Sade's infamous 120 Days of Sodom, Salo has subsequently gone down in history as one of the most controversial films ever made, which may or may not have directly contributed to the death of its director just weeks after completion. Salo has been called irresponsibly provocative, but it is a bold and brave artistic statement – a protest movie against capitalism and abusive power that sought to deconstruct and criticise its subject through unflinching, unwavering voyeurism. Rather than simply give the audience the tools to understand his message, Pasolini instead bludgeons us with it, and the result is remakably distasteful, and makes Calligula look rather tame by comparison.
Why So Controversial?
Salo is an extreme film in almost every capacity, and its content is so frequently controversial that picking out one scene among them is difficult. The entire film is filled with images of rape, abuse and murder – sometimes enacted on actors thought to be under the age of 18 – and though it is considered a masterpiece by some film-makers, including Martin Scorcese, it is a consciously disturbing experience. Sexual activity in particular is grotesquely shot, and normal sex is actually punished by execution at one point.
Perhaps the most controversial and disturbing of all of the film's grotesque scenes is that which features one of the victims being forced to eat the excrement of one of the four masters who imprison their prey as he goads her with obvious sexual relish. It might be a clear analogy for capitalist consumerism, and one of the least sexually explicit scenes in the film, but it is certainly still inherently linked with sex, thanks to the fetishistic way it is presented.
2. The Devils
Mark Kermode might love it, but The Devils is less adored in other film related circles (such as The Festival of Lights) thanks to its provocative subject matter, not only thanks to its extreme violence and sexual content, but also due to its criticism of religious institutions such as the Catholic Church. It has been cut and re-released almost numerous times – and pulled from release schedules almost as many times – and it is now difficult to even get hold of (and impossible in its completely uncut form) despite a comprehensive, though still cut 2012 re-issue by the BFI and featuring Kermode's documentary on the film.
Why So Controversial?
You aren't likely to see the most controversial scenes of Ken Russell's film, thanks to Warner Bros' insistence on its removal before it was submitted for classification – and the general difficulty in finding The Devils on DVD now – but they are now notorious. Just pipping the infamous masturbation scene (in which Sister Jeanne pleasures herself with the charred femur of Grandier), is the even more famous Rape of Christ scene in which a pack of raging nuns sexually assault a statue of Jesus Christ. A very quick way to upset an awful lot of people.
1. Cannibal Holocaust
One of the single most controversial films of all time – and one justifiably anointed as one of the infamous "video nasties," Cannibal Holocaust will forever occupy a special place for fans of this sort of material. It is bloody, bold and at times disgusting, and censors at the time and since have taken issue with its authenticity (to the extent that director Ruggero Deodato almost faced murder charges until he proved his actors were still alive), as well as its repugnant animal cruelty. Looking back now it might seem somewhat unbelievable that anyone would believe that the film was real – given the poor acting and the sensationalist material – but in 1980 the film was a genuine shocker.
Why So Controversial?
Chief among Cannibal Holocaust's most infamously provocative scenes is the ritualistic murder-rape sequence that sees a native sexually violate a young woman with a sharpened stone , and a mud-ball before killing her with the same stone. The scene looks surprisingly realistic – or at least the sexual violence does – and its graphic nature pushes it to the top of this list quite easily. Yes, the acting is occasionally laughable, but the graphic violence is still affecting, and it's easy to see why it was such a charged sequence when first released.
++++++++++++++++++++++++++++++++++++++++++++
Corps3
Chantier Maison de la Musique
Interprètes : Matthieu Gaudeau, Cécile Grassin, Sylvain Huc, Blandine Pinon
++++++++++++++++++++++++++++++++++++++++++++
Gwyneth Paltrow remembers breast insult
Gwyneth Paltrow was told her breasts looked liked 'two fried eggs' by her grandfather.

The 40-year-old actress wanted to prepare the older members of her family for when she went topless in 1998 movie 'Shakespeare in Love', but her concerns just sparked ridicule.


She joked: 'In 'Shakespeare in Love' I had to take my shirt off and be naked and I was worried because my granddad was a very conservative person.

'So before he got in the cinema, I told him that I had to do it because it was a very important role for me and all that. And he just said, 'Don't worry, that will be like two eggs in a pan.' '

Gwyneth won the Best Actress Oscar for her role in the movie, and she admits she has very little memory of her victorious evening because she got so drunk after tearfully accepting her statuette.

Speaking on Spanish TV show 'El Hormiguero', she said: 'When I won the Oscar I was really surprised, I can't explain it, I couldn't feel myself in my own body, it was unbelievable. I was just 26, I was too young. My parents where there for me, and they were so proud.

'At the party after winning the Oscar I saw the actresses who I was nominated with - I remember talking to Cate Blanchett. But nobody was upset or was unkind to me, although I was too drunk to notice anything.'

The blonde beauty - who has two children, Apple, eight, and Moses, six, with husband Chris Martin - was very close to her father Bruce Paltrow, who died of cancer in 2002, and revealed he took her to Paris for the first time when she was just 10 years old because he wanted to show how much he loved her.

She recalled: 'When I was 10, my dad took me to Paris while my mum was shooting in England, and my brother was with her.

'So there I was, in the Red Hotel, a super posh place, eating french fries. And when we were heading back to London, my dad told me, 'Do you know why it's just the two of us in Paris? Because I wanted you to be in Paris for the first time with a man who will love you forever.' '
++++++++++++++++++++++++++++++++++++++++++++
More Vagina Travelogues
Naomi Wolf
Bestselling author, 'The End of America: Letter of Warning to a Young Patriot'
I keep learning more eye-opening information about my fellow human beings as I travel around the country talking about
Vagina: A New Biography
, now in a fifth week on the American Booksellers Association extended nonfiction hardcover bestseller list, and bouncing around the top of the Apple iBooks nonfiction list too. The adventures continue:
Wednesday, Chicago: Lusty Older Women
After a talk in a women's bookstore, a lesbian audience member in her sixties tells me that she was inspired by
Vagina
to be more romantic with her girlfriend, and acknowledges that some of the little seductions in the relationship had fallen by the wayside, as they can in any relationship. She also said that her gynecologist is startled because she is just as lustful now as she was at any time in her life.
She described many her straight friends' relationships with their husbands as both enter their sixties, and said that most of them say that they are relieved that the sexual aspect of the relationship has died down, along with their husbands' testosterone levels. "The men aren't yelling as much, but they aren't as sexual either," she reports. "The woman says the interaction is like best friends now." She thinks for a minute. "I think I would die if that happened to us" she muses.
This conversation meshes with many conversations I have had on the road with older women, that showcase the incredible variation in female libido in later years. But any stereotypes about sexless older women that our culture offers have definitely been blasted away for me.
Some older women, of all sexualities, are having the best sex of their lives -- including with themselves; others are wondering where their desire went, and have either accepted this or are unhappy about it.
But all of the stories confirm the "use it or lose it" quality of the female sex drive after menopause that the latest science confirms. The more that older women choose to have sex, the data now show, in their post-menopausal years, including solo sex, which turns out to be highly medically beneficial for older women, the more sex they wish to have (including solo sex). But while many doctors who specialize in the sexual health of older women that I encountered in the tour confirm this, only one -- Gail Saltz, M.D., a physician specializing in sexual health who interviewed me for the 92nd Street Y -- added an important caveat that no one else mentioned. Too graphic? To maintain the health and wellbeing of older women's sexual tissues, which can often cause problems post-menopausally, she said that it was helpful for older women to masturbate regularly with some kind of penetration. I conclude that for sure, that recommendation -- as helpful to many and as medically sound as it is -- is not going to make it onto daytime TV.
Thursday, Chicago: Episiotomies and Depression?
I get an email -- one of many similar ones -- from a 58-year-old Midwestern woman telling me that she followed the suggestions in
Vagina
to find her "sacred spot" (not my language, Tantra's) -- and had "the most intense orgasm of [her] life." Since she had suffered for twenty years from diminished sensation after two vaginal births -- one with an episiotomy (which cuts right through a major sexual center for women, and is standard, though usually unnecessary, in US birth practices) and one with a tear she thought she would never have the intense pleasure she had once had, with her husband of forty years, again.
For those who haven't given birth in America: episiotomy -- cutting the perineum -- is standard practice in the US because the rush to give birth in a for-profit environment means that standard births are sped up with pitocin, which means that a woman likely faces either a tear or an episiotomy -- both of these outcomes can usually be avoided with perineal massage with oil, and time; the massage is considered too sensual a practice for US birthing rooms, and tiem is too costly.
I am getting dozens of reports from readers of
Vagina: A New Biography
about loss of sexual sensation and sexual happiness following tearing or episiotomy. A major medical secret is that US episiotomies result almost inevitably in a major loss of sexual sensation for women. My emailers are reporting that this affects them and their marriages in very serious ways.
I reported that in
Vagina
that sexual anticipation of pleasure, and pleasure itself, in women, boosted dopamine, opioids and oxytocin, which go to positive mind-states involving motivation, assertiveness, bliss and a sense of connection and trust. Reading the many emails of women who suffered negative emotional and sexual effects after episiotomy or tearing, I started to wonder if the post-partum depression that affects such a high number of women in America -- between fifteen and twenty per cent of women post partum, according to the Centers for Diseases Control, self-report post-partum depression; PPD support sites such as this one argue that the actual number
should be higher
. Many studies also show lower satisfaction for women in marriage after the birth of children. Could this data have in some cases something to do with the relative suppression of these positive neurotransmitters and hormones, resulting from tears and from episiotomies that cut perineal neural termini?
This was a question I had explored vis a vis damage from vulvodynia and female genital mutilation; the mass of personal testimony I was receiving, in person and on email, from US women with "ordinary" episiotomies persuaded me that this question was worth more investigation. You can see the damage done to the sexual center in women
here
-- about a third of women in the US will have to undergo episiotomies in childbirth. Please take a look at Netter Plate 412 in this
link
-- which shows the innervation [nerves] of the female perineum and pelvis -- to see just how episiotomy or a birth laceration severs one major sexual center for women. And, if you follow the data I offer in the book about dopamine, oxytocin and opioids, this can also mean, trauma there can affect a part of the body that can in turn affect subjective mindstates involving emotion, drive, euphoria, and the sense of attachment and closeness.
I was glad that women with this symptom are finding, from my book, ways to amplify their pleasure again. Any controversy, I feel, was a small price to pay for so many women and couples to regain such an important part of their connection to each other, and for women readers to describe in their own words a renewed connection to themselves.
Friday, Minneapolis: Skanky Webcams
A fun evening talking in the beautiful new Minneapolis city library -- a gorgeous space and great, frank, take-no-prisoners Midwestern questions. (I found that Midwesterners are even more direct, and open to frank discussion about female sexuality, than are their counterparts on both coasts -- in spite of the coasts' self-congratulation about their own sophistication). But in the midst of a great discussion, a homeless man raises his hand: he starts to describe the perverse things you can get women to do on a site called MyFreeWebCam. I have heard a number of stories about the influence of these webcam sites -- the compulsive attraction to some people (so far I have just heard from or about men, but I am sure that the appeal is not gender exclusive) that is involved in a live site in which you can get women to do extremely degrading acts.
A woman I know left her very respectable husband because she found out about what he had gotten hooked on, and she could not integrate that idea of his tastes into her relationship with him. Jokes about watching women urinate on webcam, etc, are finding their way, as I noted elsewhere, into mainstream media such as a
Californication
episode I saw on a United flight recently. I worry that this becomes the new normal. I talk about how a lot of the people on those sites are trafficked, and that that is, to me, an issue even apart from the issue of the content. A very nice young man I meet later in the week back in New York, who interviews me for the site
TheBrightYoungThings.com
, points out that a video called "Two Girls and One Cup" is an internet sensation. "My mom saw it," he noted.
This lowering of the bar for what is mainstream sexual imagery influences, my audiences are sure, the behavior of kids, an issue I keep heating about. In Chicago, a guidance counselor for middle schoolers says that the standard way the genders relate sexually now in his school is that older high school boys get much younger -- even middle school -- girls to give them blow jobs in the bathrooms in the Mall. No one goes steady; no one dates. The norm is what they are getting from porn, and, he says, there is a complete vacuum of adults discussing more appropriate or emotionally contextualized sexual behavior with them. So, he notes, how would they know that that is not just "how sex is?"
Monday, New York: "Choking Out"
The testimonies about how porn is influencing behavior are unending. I have a great time chatting with Jane Pratt and her colleague Mandy, a comedienne, on Jane's
radio show
, but also learned something a bit startling. They are super graphic, and very, very funny. I am very pleased to sign a
Vagina
book for Courtney Love, a friend of theirs, who has tweeted supportively about the book ("Hole" was quite a band name for the time; -- an homage to the concept of some kind?) But again the influence of more and more violent porn startles me: Mandy says that several of the guys she recently had one-night stands with tried to "choke her out" -- asphyxiate her, with their hands around her neck -- as orgasm approached (I forgot to ask: was this assumed to be for her or for him? Or both?) The women were surprised that I was surprised -- "Choking out" is a porn cliché Jane Pratt explained to me. Mandy also said that someone she had had a one-night stand with had spat on her -- which had led her to find herself in tears on the train on the way back.
I am not surprised that auto-asphyxiation is erotic to some people -- it has had its fans since sex began, and subcultures in Victorian England and modern Japan. I am surprised that someone in a casual one-night-stand would try to do it to a woman without talking to her about it or getting a measure of her interest. I was surprised that it seemed to have become sort of normative. And yes, that escalation worries me -- because of the numbing effect of porn which I discuss in the porn chapter of the book, and because of its result: people need more and more extreme imagery to get the same level of arousal.
In the week ahead I get a stream of emails about porn addiction overtaking marriages: a woman in a Southern state, with five boys, who said she "lost" her husband to his porn addiction and was now trying to figure out how to raise her sons in a different way; a acquaintance, a talented artist in her twenties who emails me that she is now divorced and that my porn chapter led her to realize that her young husband -- also in his twenties -- who had to watch porn at times in order to have sex with her, and who became irritable and hostile if he did not ejaculate multiple times a day, was probably a porn addict -- and that the "unseen" dependency on porn created a toxicity in her marriage that she is only now understanding. It is sad to have such multi-layered confirmation that so many couples who might otherwise be able to make each other happy are torn apart by this issue.
Friday, New York: Alarming T-Shirt?
Breakfast with the very nice young men from TheBrightYoungThings.com -- the editor and a photographer. They bring up the numbing effect of porn themselves, which makes me wonder if this side effect is becoming known among young people, which would be a good thing in my view. We have a great, wide-ranging, delightful and perfectly mutually respectful conversation.
But then, outside, after he has asked me for one more photo op, this time with him, and I agree, the editor takes off his sweater with a flourish, and the photographer starts snapping away. The editor is, I now see, wearing a T-shirt with a woman's long naked legs on it, teetering in high heels. Her legs are spread apart, her hands cover her genitals as if in self-defense, and her panties are pushed halfway down.
Hard to interpret the t-shirt exactly -- but it certainly carries a sense of something being done sexually to the half-seen woman that she does not want.
The image definitely feels like a challenge of some kind. And the moment was staged -- planned in advance.
The poor photographer, a very sweet young man, had seemed oddly uneasy, even guilt-stricken, throughout our breakfast. Now I sort of got the source of his anxiety.
It is a challenge -- but to what, I wonder? Is it about shocking Mom? Some kind of power struggle? Or is this one of those moments where the same image reads very differently to a woman and a man -- could it be just edgy to him, or sort of cool, or simply thematic -- the only vagina-oriented piece of clothing he had lying around?
The photographer encourages me to stand next to the editor and his t-shirt.
What do I -- a free-speech activist -- say: "I won't stand next to your t-shirt? "
With a sigh, I stand next to the editor and his confrontational-to-me, or cool-to-someone, or simply ambiguous t-shirt.
Monday, New York: The Orgasm fMRI in New Jersey
Dr. Barry Komisaruk and Dr. Beverly Whipple, pioneers in the brain imaging of female arousal and orgasm, have graciously invited me to visit their lab at Rutgers University in New Jersey. Female subjects there reach orgasm while readings of their brain activity are recorded and then analyzed.
It is Komisaruk and Whipple who found that different touches at different parts of the female sexual area -- clitoris, labia, walls of vagina, cervix - register in different parts of the brain associated with different mind states, a result that I find fascinating,
I am eager to witness the lab and talk to these scientists who have done such groundbreaking work, and will report back... More travelogues soon!
Warmly, Naomi
++++++++++++++++++++++++++++++++++++++++++++
Cleaning Up
and

Psycho Tank
from Noah Kalina
++++++++++++++++++++++++++++++++++++++++++++
Saoirse Ronan

to star in 'Budapest Hotel'
Thesp joins Fiennes, Law, Murray, Schwartzman in Anderson pic
Having established herself as one of the leading dramatic actresses of her generation with turns in "Atonement" and "The Lovely Bones," Saoirse Ronan is looking to try her hand at lighter fare, as she's set to play the female lead in Wes Anderson's next movie "The Grand Budapest Hotel."

As Variety first reported, Ralph Fiennes will star in the period pic alongside Jude Law and Anderson regulars Bill Murray and Jason Schwartzman, among others. While Anderson is fond of working with the same troupe of actors, he has actively recruited international thesps he's never worked with before such as Fiennes, Law and now Irish thesp Ronan.

The director has said that the story, set 85 years ago in a Hungarian hotel, is partly inspired by the witty films of Billy Wilder and Ernst Lubitsch ("The Shop Around the Corner").

Anderson is producing the Euro-set pic with his "Moonrise Kingdom" collaborators Scott Rudin and Steven Rales of Indian Paintbrush. Production is skedded to start early next year in Germany.

Ronan, who was nominated for an Oscar at the age of 13 for her supporting perf in "Atonement," will next be seen in Andrew Niccol's adaptation of Stephenie Meyer's bestselling novel "The Host," which Open Road Films will release March 29. Thesp is attached to star in Working Title's drama "Mary Queen of Scots" and most recently wrapped Kevin Macdonald's "How I Live Now," while Neil Jordan's "Byzantium" and Geoffrey Fletcher's "Violet and Daisy" are awaiting release.

Ronan is repped by CAA and Macfarlane Chard.
* Frankly I'll be surprised if fellow perv Wes Anderson fails to convince the Irish cutie-pie to work in a partial nudity. My money is on clear butt view similar to Natalie Portman in Hotel Chevalier (2007). I will personally send Wes a congrats email if he gets Ronan to show her perky tits at some point.
++++++++++++++++++++++++++++++++++++++++++++
Kelly Brook's in a burlesque show where everyone else shows their boobs. What?
C'est trés sensuel
by John Hill
Kelly Brook has joined Parisian burlesque performers Crazy Horse for a week long run at London's National Theatre. In her role as Special Guest she will perform a segment in the show in which she sits on a sofa shaped like a pair of (mouth) lips, writhes around a bit and then takes her top off. It sounds super sexy and erotic doesn't it? Just like a porno version of the DFS advert.
Unfortunately we don't have a picture of Kelly's bosoms for you today, but we do have tasteful snaps of the naked bosoms of almost all the other perfomers. It's the old switcheroo.
Having said that, it's not as if Kelly's ever been particularly shy about popping out her old ladies in the past, so perhaps you'd like to take a trip down mammary lane and
have a look at those
once you've finished here.
Finally, for those of you who simply can't picture what a woman squirming around on a huge pair of lips might look like, here's the original french version. C'est beau, et très sensuel apparently.
++++++++++++++++++++++++++++++++++++++++++++
Andrew Scott on using chocolate as a reward for sex scenes
The Sherlock star reveals how he incentivised his nude scenes in The Town with his favourite sweet treats…
Written By Claire Webb and Paul Jones (2 November 2012)
It's safe to say love scenes are not most actors' favourite part of the job. Getting naked with a relative stranger can be nerve-wracking enough so having a whole TV crew watching must make it extra hard. But Andrew Scott, best known to fans of Sherlock as consulting criminal Jim Moriarty, has a secret weapon for ensuring a solid performance – chocolate.

In his latest TV project, ITV1 series The Town (airing early next month), Scott plays a young man returning to his home town after a decade away. There he rekindles a romance with his first love, played by Charlotte Riley – and the actor admitted things get a little steamy between the pair.

"There is an element of roooomance – yes, there is," Scott told RadioTimes.com. "I do get my kit off. I do." What, everything? "Well, no, I don't think the audience need to see that! I don't think they'd want to see that. But there's definitely a bit of that."

And Scott revealed that he and Riley gave themselves a reward for completing the scene in question: "I had a Double-Decker Duo and a packet of giant buttons after it. Charlotte had a packet of Monster Munch."

So when you watch that particular scene and see the passion in the two actors' eyes, just remember it's not each other they're lusting after – its chocolate and crisps...
++++++++++++++++++++++++++++++++++++++++++++
O-FACE: Cheating: How far is too far?
++++++++++++++++++++++++++++++++++++++++++++
Provocative or progressive?
"In the real world, Halloween is when kids dress up in costumes and beg for candy. In Girl World, Halloween is the one day a year when a girl can dress up like a total slut and no other girls can say anything else about it."
So said Lindsay Lohan's character in 2004's hit film "Mean Girls." Although the movie was a satirical depiction of young women's issues, Lohan addressed a very real trend in Halloween attire.
Dr. Ellie Walsh, an assistant professor of history at Gannon University, said she has noticed costumes becoming increasingly suggestive over the last two decades.
She believes several factors contribute to racier costumes, one of them being a more sexualized society. She cited TLC's "Toddlers and Tiaras," which follows the families of contestants in child beauty pageants, as an example.
"Children are dressed and made up as adults," said Walsh, who teaches women's studies in addition to history courses.
Walsh also said that today's advertisements cater heavily to men, referencing Jessica Valenti's "Full Frontal Feminism: A Young Woman's Guide to Why Feminism Matters."
"Sexuality itself seems to be defined as distinctly female in our culture," Valenti writes. "After all, while billboards and magazine ads may feature a ripped guy from time to time, it's mostly women who make up what sexy is supposed to be."
Many Halloween costumes, Walsh said, are extensions of this outward, commercialized sexuality.
Years ago, the "sexy maid" and "sultry nurse" were more private matters reserved for "Playboy."
"What has changed is that now it's more generalized, more mainstream, more acceptable," she said.
For Jake Slease, a senior chemistry major, Halloween is nothing more than a reprieve from reality.
"It's one night out of the year when you get to be someone you're not," he said. "If that's what you want to do, go for it."
Slease's view follows that of third wave feminists, who aim to subvert sexism by embracing provocative dress.
But Walsh said she wonders if a negative reputation is inevitable.
"How do you separate that day?" she said. "Is that woman going to be looked at differently when it's not Halloween anymore?"
Besides, Walsh said, sexy maid and sultry nurse costumes are not necessarily straying from the norm.
"Adopting mainstream sexual stereotypes does not turn the world upside down," she said, "it keeps it spinning on its sexist axis – largely for the male gaze that objectifies, commodifies, and does not foster authentic male-female relationships in which sexual satisfaction is mutual and humanistic, not commodified."
Still, she said she agrees with Valenti's view of the conundrum.
"If we don't approve of the porn culture that tells us our only value is in our ability to be sexy, we're prudes," Valenti writes in "Full Frontal Feminism." "If we accept it and embrace it, we're sluts. There's no middle ground to be seen."
Walsh said that the answer lies in the motivation behind the costume.
"What's important is the audience," she said. "Are women doing it for themselves?"
Kyrene Haynes, a senior physician assistant major, considered the audience before dressing up this year. She said she avoids risqué costumes because she wouldn't want her relatives to see her that way.
"I have family on Facebook," she said. "I wouldn't want my older brothers to see that."
She also said she wants to set the best possible example for her younger sisters.
Valenti may sum it up best.
"The same society that puts forth these narrow views of women in pop culture also thinks we're expendable, that we're only good for one thing – men's enjoyment.
"So remember, this is definitely a screwed-if-you-do, screwed-if-you-don't situation," she writes. "You just remember to say, 'Screw them.'"
++++++++++++++++++++++++++++++++++++++++++++
Thai tycoon and the many loves of his life
Bangkok : 27-years old Thai actress Bongkot or Tak Kongmalai may not be Boonchai Bencharongkul's first love, but as far as his romantic history goes, she can be assured of his devotion.

The Dtac founder is not just an enormously wealthy businessman, but he is also an artist at heart.
He is known for being passionate about whatever he does and is always devoted to the subject of his interest.
He is the kind of guy who spends hours on projects that interest the woman he loves, and is known to cherish each minute they share.

At 58, Boonchai is still in many ways Prince Charming.

After all, he has been ranked by Forbes magazine as the 13th richest guy in Thailand.

"Once he becomes fascinated by a thing or a girl, he will do everything to get it or her," a close friend said.

So far, the tycoon has been in long-term relationships with at least five women, and has even wed a few of these lucky ladies.

He now has five children.

The friend said that Boonchai's ideal woman is pretty, tanned and has big round eyes.
This probably explains why Bongkot, 27, caught his attention.

The actress disclosed that they had been dating for just about a month before he proposed to her.

"So, I suggested that we get engaged first," she said.

The high-profile couple will be getting engaged at the museum on November 19.

Boonchai, however, has been rather quiet about his much-publicised relationship with Bongkot, telling the media that he would only speak about it at the engagement party.
It is no secret that Boonchai ended his relationship with former actress Benja Baramee only late last year and yet declared undying love for her earlier this year.

"I may be legally divorced but I am still wearing our wedding ring," Boonchai was quoted as saying in a magazine interview in July, during which he also described Benja as the "love of his life".

"Nobody can love me as much as she does, and no one can love her as much as I do," he said.

The Boonchai-Benja love story began more than a decade ago when the tycoon was still legally married to Wanna Bencharongkul.

He met Benja at his home about 20 years ago when she was visiting his then-wife, Wanna.

Even though Boonchai did not intend to divorce Wanna initially, he eventually yielded to Benja's wishes.

However, he has insisted that Wanna continue using his last name because, after all, he sired two children with her.

Now, Boonchai is busy proving his love for Bongkot.

Not only has he proved to his soon-to-be mother-in-law that he is indeed divorced, but has even painted his fiancee's portrait.

Perhaps, Bongkot will soon be getting the financial backing she needs to fulfil her aspiration to become a film director.

Her beau, after all, is known for his generosity.

As for Boonchai, he is elated.

His status on What's App reads "BB [Boonchai Bencharongkul] is Happy" - an emotion his friends have put down to the latest developments in his love life.
++++++++++++++++++++++++++++++++++++++++++++