House of Cards
To Debut On February 1, 2013
The series stars Kevin Spacey (Horrible Bosses, American Beauty), Robin Wright (The Girl With The Dragon Tattoo, Forrest Gump) and Kate Mara (American Horror Story). All thirteen episodes will be available wherever Netflix is available: North America, the UK, Ireland, Latin America and Scandinavia.

Ted Sarandos, the Chief Content Officer of Netflix, said: "
'House of Cards' combines the best of filmmaking with the best of television. Beau Willimon's compelling narrative, David Fincher's unparalleled craftsmanship, indelible performances by Kevin Spacey and the rest of the cast unite to create a gripping story and new kind of viewing experience for Netflix members. In offering the entire season at once, Netflix is giving viewers complete control over how and when they watch the show."

The series comes from director David FIncher (
The Girl With The Dragon Tattoo, The Social Network), screenwriter Beau Willimon (Farragut North, The Ides of March) and Eric Roth (Forrest Gump, Munich). It's based on the BBC miniseries of the same name.

Here's a synopsis:
This wicked political drama slithers beneath the curtain and through the back halls of greed, sex, love and corruption in modern Washington D.C. An uncompromising exploration of power, ambition and the American way, the series orbits Francis Underwood (Spacey), the House Majority Whip. Underwood is the politician's politician – masterful, beguiling, charismatic and ruthless. He and his equally ambitious wife Claire (Wright) stop at nothing to ensure their ascendancy.
The series also stars Corey Stoll, Kristen Connolly, Michael Kelly and Sakina Jaffrey. Fincher directed the first two episodes, which were written by Willimon, James Foley, Joel Schumacher, Charles McDougall, Carl Franklin and Alan Coulter will also direct episodes. The second season will begin production in the spring of next year. The show is executive produced by Fincher, Willimon, Joshua Donen, Eric Roth, Kevin Spacey, Dana Brunetti, Andrew Davies, Michael Dobbs and John Melfi. It is produced by Donen/Fincher/Roth and Trigger Street Productions, Inc. in association with Media Rights Capital for Netflix.
* I'm pretty stoked for this show thanks to brilliant casting of Kate and Kristen. Both girls are sexually involved with the politicians according to initial storyline. Like the series writer Beau Willimon promises it will be dark and nasty. True Blood alum Kate Barnow was brought in to sex up the script. If I were a betting man I put my money on Kristen to show her tits just because her character is head-strong and don't give a fuck she is sleeping with her boss. Kate is another matter altogether. She plays Zoe Barnes - a conflicted journalist having a torrid affair with Spacey's Underwood. Sound promising but it all depends on the editing. David Fincher is very protective of Mara sisters and Rooney actually encouraged big sister to audition for the role. She also put in a good word with mentor David. I see

some 'firsts' coming up for 29-years old Kate.
+++++++++++++++++++++++++++++++++++++++++++++
Kristen Bell

:

Tim Hale photo-shoot (2008)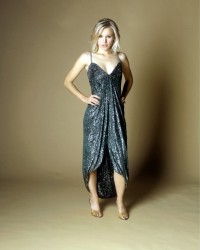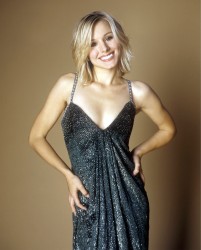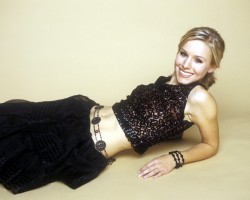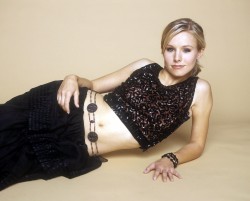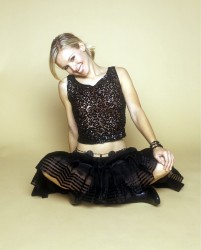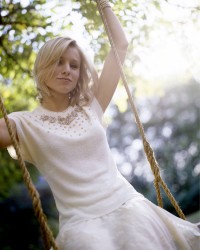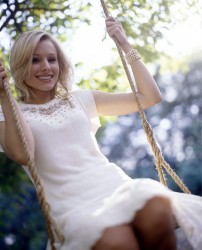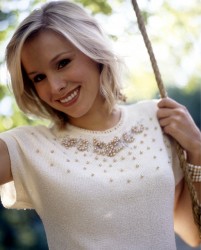 +++++++++++++++++++++++++++++++++++++++++++++
Intermission Magazine 6th. Issue launch x - Simons from Hugo Jøzwicki
+++++++++++++++++++++++++++++++++++++++++++++
Animated walks and runs from Felix Sputnik
Animated run cycles and walk cycles, produced using Flash©.
Music: The swimming song by Earl Scruggs
+++++++++++++++++++++++++++++++++++++++++++++
American Nightmare
Scorpion Releasing // R // November 6, 2012
The Movie:
Directed by Don McBrearty in 1983,
American Nightmare
was actually shot entirely on location in Toronto using various seedy backdrops to nice effect. Originally released on VHS back during the horror boom of the eighties by Media, the film sees new life on DVD courtesy of Scorpion Releasing, who have done their best to give this ugly little duckling of a slasher movie the special edition treatment.
The story, scripted by John Sheppard, begins in a fleapit motel room where a hooker named Tanya (Alexandra Paul) is in bed, topless, as her 'john' comes over to her. We assume they're going to get it on, but nope, her companion (who we never see) comes up to her with rubber gloves on and promptly hacks her up with a blade so that he can leave with a tape of some sort. Shortly after we meet Eric (Lawrence Day), a popular musician who is out to try and track down his sister, Isabelle. Well, he tracks her down to the fleapit motel where we just saw Tanya get cut up. Turns out she's been using an alias and that she was also working at a local strip club (Yonge St. landmark The Zanzibar served as the location). He gets some information from a cross dressing male prostitute named Dolly (Larry Aubrey) and then heads out to see what he can see.
As Eric continues to investigate what has happened to his sister, he starts to fall for one of her stripper coworkers and has to deal not only with some grumpy cops lead by Sgt. Skylar (Michael Ironside) but also with his own father, who is puzzlingly nonchalant about his daughter's disappearance. Meanwhile, whoever killed Eric's poor sister has apparently enjoyed that first taste of blood and is more than happy to slice and dice a few more dancers should the opportunity present itself.
Produced by Paul Lynch, a prolific television director who also directed
Prom Night
, McBrearty's film features a couple of fairly effective murder set pieces but seems far more concerned with sleaze than with scares. Not only is the film padded with a few strip scenes but there's an incestuous subplot, plenty of action taking place in and around a porno movie/book store, and loads of gritty, grimy locations like dingy warehouses and the aforementioned fleapit hotel. Throw in countless strippers, a transvestite hooker and just a generally thick air of unpleasantness and, yeah, this one gets really sleazy really quickly. If this doesn't make it the most effective horror movie ever made, it does at least ensure that it's an interesting watch. Those with an affinity for seventies and eighties Times Square footage, when that part of Manhattan was at its worst, will no doubt appreciate seeing the now squeaky clean Yonge Street corridor as it once was.
As far as the performances go, Lawrence Day isn't the most charismatic leading man to ever hit the silver screen but he does a fine job with what's been handed to him. He gets a little melodramatic during the big twist at the end and looks more than a little out of place during some of the seedier location footage shots, but for the most part he's alright. Ironside is fun to watch as always and if he isn't as intense here as he has been in other Canuxploitation movies like
Scanners
and
Visiting Hours
his presence in the film is welcome. Lenore Zann shows up here as a dancer named Tina and is charming enough in her part as well, while Larry Aubrey provides some goofy comic relief throughout the movie as the high maintenance transvestite hooker.
If the movie isn't perfect it gives the audience pretty much everything they could want out of a movie like this - sex, nudity, violence, gore and sleazy locations that, combined with the gritty 16mm photography, make this an interesting time capsule of sorts. Toronto, like New York City, has been cleaned up considerably since this movie was made, and this movie offers a chance to see it as it was. On top of that, it's also pretty entertaining, if occasionally for puzzlingly bizarre reasons.
The DVD: Video:
American Nightmare
arrives on DVD from Scorpion Releasing in a fullframe transfer taken from elements that were not in the best of shape (a tape master provided by the licensor was the only usable source available). Colors fade, things occasionally look a little soft and some scenes are a bit on the murky side. Mild print damage is present throughout and detail isn't particularly strong. With that said, this is perfectly watchable so long as you go in with your expectations in check. The fact that the disc is nicely authored helps with this as there are no problems with compression artifacts or macroblocking to report. Will this picture blow you away? Nope, but to Scorpion's credit they seem to have done as well as can reasonably be expected with what elements were available to them.
Sound:
The English language Dolby Digital Mono track is fine, for the most part. There are some instances of minor hiss here and there but overall the dialogue is easy enough to follow. The score sounds alright, there are no issues and while the track is understandably limited in range, all in all it gets the job done. No alternate language options or subtitles are provided.
Extras:
There are some very solid extras features here starting with an audio commentary with moderators Katarina Leigh Waters and Walter Olsen and the film's producer Paul Lynch. The commentary kicks off with Lynch explaining how the idea came to be for the film after working on a graphic design project with John Sheppard who he wound up collaborating on the film with. From there, we hear about Lynch's involvement in the film, some notes on the cast and crew who worked on the picture, working with a smaller talent pool in Toronto compared to what may have been available in, say, Los Angeles or New York. He talks about some of the locations, how some of them were secured and all sorts of other interesting subjects. Lynch talks about shooting the movie on 16mm, noting that they didn't want to spend the money for 35mm, how smaller distributors starting backing horror films in the early seventies which lead to the horror explosion of that decade which spilled over into the eighties. Olsen notes that
American Nightmare
is similar to the George C. Scott film
Hardcore
and Lynch agrees that there are similarities. He periodically goes off topic, discussing how Celine Dion saved Las Vegas, but for the most part he stays on topic and keeps talking. He's an interesting man and the moderators keep him going, so there isn't much in the way of dead air to complain about, and Lynch's enthusiasm is quite infectious.
Lynch also shows up for an interesting on camera interview with Waters in one of her
Kat's Eyes
segments. Lynch talks about how he got interested in film that lead to his desire to get into the business and how he worked as a cartoonist for the Toronto Star (the city's biggest newspaper) which leads to his sifting through archives on information about independent film. He touts Kubrick's drive as an influence and how he got a camera to learn the basics of photography. As one thing lead to another his career took off and from there he talks about different people that he worked with, William Smith for example, and different films that he was involved in. It's quite an in-depth and interesting interview and Lynch, who gives a great overview of his career here, has a lot of really interesting stories to share.
The disc also includes an audio interview with writer John Sheppard, once again moderated by Katarina. Sheppard answers questions here about how he got started in the business and writing for movies, how he did the first draft of the movie in twenty four hours, and how he wound up in Los Angeles. He talks about working with Paul Lynch and how they made a few movies together, the Toronto film scene of the early eighties and more.
Additionally there are trailers included here for a few other Scorpion titles (though no trailer for the feature itself), as well as some cool menus and chapter stops. As this is part of the Katarina's Nightmare Theater line from Scorpion, there's an optional intro/outro segment with hostess Katarina Leigh Waters that offers up some facts about the film in a humorous way.
Final Thoughts:
American Nightmare
is more interesting than it is effective but fans of low budget horror and exploitation films will eat this right up. The movie is sleazy and skuzzy, offering just as much sordid atmosphere as anything shot in New York around the same time, and the plot, which not the most original, offers up some decent kill scenes. Sure, there are occasionally long stretches where things get off track and the movie is padded with naked ladies dancing around, but if you're going to pad your movie, that's the way to do it. Trashy, scummy and plenty entertaining, Scorpion Releasing have offered this one up in fairly good shape all things considered and with a good selection of extra features as well. Recommended.
+++++++++++++++++++++++++++++++++++++++++++++
PUSSY: A SHORT FILM
from
AKSTAR NY
Model: Simun
+++++++++++++++++++++++++++++++++++++++++++++
Top 10 famous Chinese breasts
For the pursuit of beauty breast, woman has always been very persistent, their beautiful chest makes people relish and can't resist. And also there is no question that breasts are a popular and controversial part of our culture. This is my list of 10 famous Chinese celebrities`breasts.
Bella Chen is a beautiful Taiwanese Model and singer who start her career by being a winner of Miss Asia 2006 Beauty Pageant.. she's also one of the busty Asian model with 36D cup.
9. Gong Xinliang
Actress Gong Xinliang accidentally (or not!) exposed her right breast to cameras when she showed up in a sexy white dress and no bra at the closing ceremony of the 15th Shanghai International Film Festival. She appears to be following in the footsteps of Internet sensation Gan Lulu, who exposed her left nipple at a public event — among other shockingly scantily clad appearances.
8. Bianca Bai
Her breasts are most break out of her bra cups, She always looks great and natural with her big breast. OMG,Bianca Always Use Her 33C Breast To Make Money!!!!
Vivian has been a mystery for us. she's sexy, hot and always looks innocent. never routinely play. Although she is already an over 30-year-old woman but looks like a18-year-old little girl with curling eyelashes, so sweet and innocent just like a little Barbie. But, suddenly, one day, she was dressed in ultra-low V skirt to dance, her white breast immediately attracted our eyes. Vivian said she was the spokesman of breast, she loves her breasts and likes to show it.
Elegant and sophisticated. Lynn Hung is very attractive! She is a Chinese model and actress.Her Breast is big and good-looking. In fact, she does not need to make moves, men are willing to be enraptured by her beautiful body. And her breast undoubtedly is a perfect killer.
When Edison Chen Koon Hei's celebrity nude photo scandal broke in 2006, many netizens wondered why Cecilia's body was so thin, yet she possessed C-cup breasts. Many observative readers of tabloid magazines exclaimed, "How come her breasts look so fake?!" According to Cecilia's close friend, she received breast reconstruction twice. In 2002, while embroiled in a love triangle with Nicholas Tse and Faye Wong, Cecilia lost a large amount of weight and her figure became skeletal. She got her first pair of breast implants at this time. Since the increase in Cecilia's chest size was extremely obvious, many people teased her for getting such large implants. Accompanied by a friend, Cecilia flew to Korea several months later. Cecilia visited a Korean plastic surgeon and had her breasts reconstructed to a more modest size.
She is a Taiwanese actress and model who has appeared mainly in Hong Kong films. She was hailed by FHM as "Asia's Sexiest Woman" in 2002, and has graced the cover of numerous fashion magazines in Hong Kong, Taiwan, and China. Her vegetarian diet once makes her breast "shrink" for a time, after she re-accept a series of breast treatment, massage and special cuisine, her breast size was increased from 33C the present 34D, regaining Taiwan`s sexy goddess praise.
3. Tien Hsin
Beautiful Tien Hsin is Taiwan's big breast goddess, her larger breast size became a hot subject in Taiwan and Hong Kong tabloid presses. her breast size always captures imaginations in Taiwan and
Hong
Kong.
2. Christy Chung
Christy Chung is Chinese-Canadian actress. She was born in Montreal to a Chinese father and a Vietnamese mother. Christy Chung is a style woman. Although being a mother, she is still hot. She often wears silk dress with big breasts under it, her curly hair, long neck and hot body fully shows her sexiness.
1. A Duo
A Duo is a sexy Chinese singer, her body seems always full of sexy energy that may break out at any time. She is a Breast Queen, her big big breast always shakes with the music, making people produce wonderful fantasy.
+++++++++++++++++++++++++++++++++++++++++++++

ATLANTIS
A dancefilm shot on location in North Portugal in Mai 2011. Funded by the ministry of Culture of North Portugal. Shot as part of the dance performance "Dreams", on tour 2011/2012 at the Teatro Malaposta in Lisbon, Teatro Municipal Bragança, Centro Cultural of Macedo de Cavaleiros.
from Mareike Engelhardt
Directed, edited, music and sound by Mareike Engelhardt
Dance and Choreography by Pedro Pires, Katie Baldwin (topless) and Alicia Campi.
+++++++++++++++++++++++++++++++++++++++++++++
ELLE 20th :

Kaya Scodelario
from JAESUNSONG
+++++++++++++++++++++++++++++++++++++++++++++
First Time Seeing Boobs
* I posted earlier how Trump pre-select girls who he feels can maximize or generate publicity either intentionally or otherwise for the beauty pageants. Doesn't matter if it was mostly controversial. Any publicity is good publicity. This Kelsall chick is more skanky than anything else. She wasn't desperate for media attention. Probably got way too drunk for her own good. Trump doesn't realize this yet but if I were him I be worried about agencies cropping up under female-run management sub-franchised by the state organisation such as Miss Nevada USA to represent the contestants after the pageant. It has all the hallmark of turning into a escort type biz. Shanna Moakler is bad news. I'm not sure she still with that porn guy Jay G but there are rumors swirling she

is working the girls under her charge into some sort of

match-making

service with Hollywood celebs. Notorious skirt-chaser Gerard Butler supposed to one of the clients.