Alexa Vega

goes from Spy Kid to Killjoy in her latest picture, Machete Kills.
+++++++++++++++++++++++++++++++++++++++++++++
Opie and Anthony :

Maggie Grace

(4-5-12)
Awkward start as Maggie ignores the boys while waiting for her publicist to arrive at the studio. Describes herself as innocent when she first arrived in Hollywood. The guys make fun of Maggie running style in Taken movies and she was good sport about it. She insecure about her lack of 'formal education'.
* I can confirm right now Maggie is topless in Californication. T-and-A. The promise of
Faith character

spin-off played a huge part in Maggie reckless abandonment on the set. Her family and close friends knew about her decision to shift towards more challenging aspect of career as she enters third decade of her life. But the extent of her nudeness and racy love scene(s) will surprise them. Watch out for her intro with Tim Minchin. She will talk about her 'nudity' during Californi

cation

promo tour in late December/early January if

e

verything goes according to schedule

.
The first episode will go out on Sunday 13th January 2013 at 10:30pm ET/PT.
Tim playing coked-up rock star Atticus Fetch in most of the episodes, adapting Hank's first novel, God Hates Us All, into a musical.
With other characters announced including Fetch's wife, a professional groupie (Faith) and Marilyn Manson, it's sure to be one hell of season!
The photo shown above of Tim as Jesus is the dream sequence from Faith P.O.V when Maggie makes her nude entrance. The scene is lengthy - dialogue heavy - as Maggie's Faith plays the muse inspiring Atticus with her words to write a song. All the time we get clear view of Maggie's tits before they're rudely interrupted and she walks away naked. Clear shot of her butt. Again it all depends on the final editing.
+++++++++++++++++++++++++++++++++++++++++++++
Cameron Diaz

and Colin Firth talk nudity at the Gambit premiere
Colin Firth admitted his legs had been "shamelessly exploited" in new movie Gambit as the film features the actor wearing only his pants in countless scenes.
Co-star Cameron Diaz commented that all the nudity in the film was necessary as it adds to the overall humour.
+++++++++++++++++++++++++++++++++++++++++++++
Benjamin Walker Set As The Lead Of HBO's Cold War Drama Pilot 'Missionary'
Abraham Lincoln: Vampire Hunter
star
Benjamin Walker
has been cast as the lead of HBO's Cold War spy drama pilot
The Missionary
, from film/TV writer Charles Randolph, producers Stephen Levinson and Mark Wahlberg and author Malcolm Gladwell. Set in Berlin in the late 1960s,
The
Missionary
centers on Roy (Walker), a young American missionary who gets caught up in Cold War intrigue while helping a young woman escape East Berlin.
Baltasar Kormakur is directing.
Missionary
, written by Randolph,
was greenlighted to pilot
in June. At the time,
Breaking Bad
star Aaron Paul was in talks for the lead but he eventually couldn't commit to the project, which will be filming in Europe. Randolph and New Yorker writer Gladwell, who are friends, had been working on an idea for a spy project when they met with Levinson and Wahlberg, who also had been looking to do a spy drama. The four joined forces and last fall
took the project to HBO
, where Levinson and Wahlberg have produced four series:
Boardwalk Empire, Entourage, In Treatment
and
How To Make It In America
. Randolph, Levinson, Gladwell and Wahlberg executive produce
The Missionary
, which HBO is producing in association with Levinson's Leverage and Wahlberg's Closest to the Hole Prods.
The Missionary
is the second Cold War-era cable spy drama pilot this year, along with FX's
The Americans
, starring Keri Russell and Matthew Rhys, which has
already been picked up to series
. Feature and stage actor Walker, repped by WME and Inspire Entertainment, is best known for playing the title role in this year's
Abraham Lincoln: Vampire Hunter
. He also appeared in
Kinsey
and Clint Eastwood's
Flags Of Our Fathers.
+++++++++++++++++++++++++++++++++++++++++++++
Naked flashmob in Copenhagen, Denmark, Aug 2011
+++++++++++++++++++++++++++++++++++++++++++++
The Performers Pair Cheyenne Jackson and Ari Graynor Drink and Dream About Their Lives as Porn Stars
Cheyenne Jackson and Ari Graynor photographed by Matt Hoyle for the Winter Bar issue of 'Time Out New York
Cheyenne Jackson and Ari Graynor are currently heating up the stage as married porn stars Mandrew and Peeps, respectively, in the new Broadway comedy The Performers. So what would the actors' own porn star names be if they ever chose to extend their acting abilities to the adult film world?

"Mine is Conan Meadows," Jackson told Time Out New York, using the common porn name equation of combining the name of your childhood pet with the street you grew up on. "I think he would be an ex-football player, not so bright," the actor humorously mused on his alter-ego's backstory. "Before that he worked at a Dairy Queen, and somebody asked him to enter a hot-body competition, and he got a lot of attention. He thought 'I can't play sports anymore, so I'll dance,' and that segued into porn."

Graynor, who used the same name equation to settle on Yaya Highledge, likes to think her porn-star-self would have taken a more calculated path to the industry. "She was an intellectual, and she got upset that there wasn't more accesible porn for women," Graynor said, imagining Highledge's life. "She entered the porn world as an entrepeneur and started a company that made porn for women, which is just really hot sex with good-looking people, nothing too outrageous."

For now though the actors are having plenty of fun sticking to their jobs as Broadway actors. "Peeps is probably my favorite character I've ever played," Graynor said. "She has no filter and is just all vulnerability and love." Jackson also had great things to say about his character, noting, "He is so passionate. He really thinks [porn] is a true art form. He thinks he's like Steven Soderbergh. This is the boldest, most naked character, emotionally and physically, that I've ever played."

Audiences should have no problem getting on board with that, but just how much nudity are we talking here, Cheyenne? "We've made a conscious decision to not talk about how naked I get," Jackson teased, "but suffice to say that the people who come to see that [aspect] will be satisfied. I think it's important to have some kind of air of mystery about it."

The Performers opens at the Longacre Theatre on November 14.
+++++++++++++++++++++++++++++++++++++++++++++
Euro boobies from Dario Argento's 'Dracula 3D'
+++++++++++++++++++++++++++++++++++++++++++++
First Look:

Dakota Fanning

, Emile Hirsch and Stephen Dorff In 'The Motel Life'
by Kevin Jagernauth

Nope, the festival season isn't over yet. The
Rome Film Festival
gets underway this weekend, and our Jessica Kiang will be on the ground fueled on espressos and cinemas to bring us coverage. But before that, we've got a few sneaks at some of the movies coming up, and the first is from "
The Motel Life
."
Don't worry if you forgot about this movie,
it was over a year ago
when we last reported anything on it, but it stars the promising trio of
Dakota Fanning, Emile Hirsch
and
Stephen Dorff
in the thriller based on the novel by
Willy Vlautin
about two brothers who, following a fatal hit-and-run accident, flee their Reno motel room.
Micah Fitzerman-Blue
and
Noah Harpster
penned the screenplay with
Alan
and
Gabriel Polsky
directing.
Here's the official synopsis:
The Motel Life explores the intense bond between two brothers living on the fringes of Reno, Nevada. Orphaned early, they grew up depending on their big imaginations to escape the challenges of their transient life. When one of the brothers is involved in a fatal accident, it forces both of them to chose between running away or facing reality. It is a story of brotherhood, shared dreams and the redemptive power of hope.

The film features music by
The Kills, Townes Van Zandt, Justin Townes Earle, Marty Stuart
and more. As is usual with many festival flicks, no distribution or release date yet for this one.
* Dakota plays Annie : the brothers' motel neighbor and whose mother is an abusive prostitute. Frank (Emile Hirsch) becomes close to Annie. Only to catch her having sex with a customer. Annie forced into prostitution by her mum. Not sure if it'll be a hardcorish in-your-face drama or the usual indie schmaltzy. Just watch out for the reviews. Keeping fingers crossed for some sort of skin show by Dakota. Even a glimpse of her butt will be momentous occasion.
+++++++++++++++++++++++++++++++++++++++++++++
Theatre grad makes a name for herself in L.A.
Lauren Wheeler, Contributing writer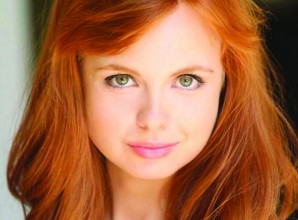 After graduating from Northern Kentucky University in 2007, 21 year old Galadriel Stineman chose to move to Los Angeles and become an actress. On Nov. 5, she had a major role on an episode of FOX's "Bones" but that is not the only role she has landed.

"My first movie role was in [2010's] 'Junkyard Dog' with Vivica A. Fox and Brad Dourif," Stineman said. "We had a couple rounds of auditions with the director and casting director."

Stineman's manager, Kurt Patino, took notice in her shortly after that role. Patino has been a manager for eight years and was a talent agent for six years before that. He said that his biggest discovery as an agent was America Ferrera.
"Galadriel was introduced to me through an entertainment industry colleague, and as soon as I met her, I could tell she was very smart, very passionate about acting and very willing to follow the advice necessary to achieve success in Hollywood," Patino said.

Along with "Junkyard Dog," Stineman recently booked a role in ABC's television show, "The Middle." Stineman's character on "The Middle" will be a tutor for Charlie McDermott's character, Axl.
"My comedy idol has been Patricia Heaton for a couple years now," Stineman said. "I started working on 'The Middle' recently, so I'm now working with her, which is very exciting."
NKU helped shape Stineman's road to Los Angeles by connecting her to creative, hardworking people and supporting her talents. She was involved in extracurricular activities including being a member of the sorority Delta Zeta.
"Dr. [Russell] Proctor was my greatest mentor," Stineman said. "I could list 10 more teachers that profoundly motivated me and believed in my success. I was also very close to Kim Vance, the Greek Life adviser. She was a constant source of support to me."

Since graduating from NKU, Stineman has had another motivating person in her life, her manager. Patino's job is to motivate Stineman's career through collaborating with her through choice of headshots, networking and teaching her about the industry in general. Stineman and Patino met early in his managerial career and, according to him, it has been one of his greatest and most rewarding business relationships.
"I knew she had a natural talent, and the steel nerves needed to compete in an audition situation," Patino said. "She also is a very smart girl, and I knew she would explore ways to become a better and better actress as time went by and have the discipline to always work hard to achieve her goal of making it as a working actress."

As Patino introduces her to agents, casting directors, coaches, attorneys and publicists, Stineman has also met a few actors too.
"I worked on Showtime's 'Shameless' a couple months ago and got to hang with William H. Macy one of the days. Picking his brain about theatre and life was an honor," Stineman said.
Ms. Stineman is not a natural redhead. In Hollywood, women with red hair seem to be few and far between. Galadriel says there is one advantage to having red hair. She also talks about her hopes for the future:
"I can say I think it's easier to get called in for auditions when you have red hair because they'll throw a few redheads in the mix when we have so many blondes and so many brunettes, but after that point it doesn't really make a difference once you're talking about commercially because it's really about what you do and you know what you do with the character. So it's always great to have anything that helps, can help you get in the door…I really hope for the future I can start creating roles for myself and just continue to express myself because every day that I get paid to do this is just you know is the ultimate reward. And I'd probably work for free, although you know, shouldn't tell that to a lot of people."
After a few years in the business, Stineman has simple advice to NKU students who are looking into acting.
"One thing the best actors I know all have in common: they don't make excuses," Stineman said. "Be accountable for your success and don't be a victim. Excuses will not get you close to where you want to go. They'll just keep you busy while someone else gets what you want."
+++++++++++++++++++++++++++++++++++++++++++++
Brittany Snow

sex scene : The Vicious Kind
Adam Scott the lucky s.o.b caresses Brittany lovely tits. Pretty decent flick with nice change of pace for Ms.Snow. Interestingly she will be in a movie (likely a cameo) titled Blood on the Border directed by Rob Walker who if you can believe it is also directing 8-other movies in 2012/13. Busy guy.
+++++++++++++++++++++++++++++++++++++++++++++

Tania Raymonde

and

Trey Songz up to no good in Texas Chainsaw 3D (2013).
Tania strips down to her panties. No nudity though.
+++++++++++++++++++++++++++++++++++++++++++++
Twins Sonya

and

Bronya Benidetter in Sexy Lingerie Photoshoot : "Kisa" by Studioivolution
Photographer Studioivolution has a photoshoot with twin models Sonya and Bronya Benidetter where they wear various bikinis, leather pieces, and sexy lingerie.
+++++++++++++++++++++++++++++++++++++++++++++
Dree Hemingway

:

s

tar of 'Starlet' talks to about getting into character and one wild sex scene
Dree Hemingway in 'Starlet.' (Courtesy of Music Box Films)
Dree Hemingway is in bed at the Standard Hotel. Her knees are folded neatly to one side, and she's leaning—almost awkwardly—on one hyper-extended arm. Her blonde hair is stringy, dark at the roots, and she's wearing navy short-shorts that are so small, they're almost hidden under a flowing white top. Her legs go on for days, and there's no sign of makeup anywhere on her face.
She's in Los Angeles to promote her new film, Starlet—out this week—the moving story of a 21-year-old girl, Jane (played by Hemingway), who's setting up life in California's San Fernando Valley. She comes from a broken family and now lives with an unstable and drug-addicted roommate (Stella Maeve) and her creepy boyfriend (James Ransone).
Hemingway's Jane is at once tomboyish and distractingly sexual: she's got a model's good looks but doesn't seem to know it. Visiting Sadie during an octogenarian Bingo session, Jane arrives braless, in micro-shorts, with thigh-high baseball socks and a pair of sneakers. If any of the old men look at her twice, she certainly doesn't notice. (For the role, Hemingway did her own hair and makeup—and wore some of her own clothes, along with a slew of uncomfortable shorts from the costume department. "They hurt so bad, and camel toe like you've never experienced!" she says, laughing.) But Hemingway knows there's a tomboyishness to her appearance. "I'm never going to be cast as a Bond girl," she says. "I mean I could do it and I would love it. But I don't ooze sexuality."
Funny, then, that halfway through the film we discover that Jane is a porn star. It's a surprise for a character who seems so oblivious of her sexuality; so gamine and awkwardly sweet. And it's just disappointing—we had bigger dreams for her!—when she eventually crawls onto a bed with an actor who is a famous porn star in real life for her big scene.
It turns out, though, that Hemingway used a body double (the porn star Zoe Voss) for the sex scene. "I was really, really nervous about it because I know that people are going to think it's me," Hemingway says. "And I assume this is how some of the girls who are starting out feel. It's a decision that you make, and it's life-changing in a way, even if it's not my body." Hemingway says she wasn't on-set during the scene—but came in afterward. "I remember right after being like, 'That was hilarious.' After being so worked up about it and so nervous about it, I imagine these girls walking out and being like, 'I was really worked up about that?' Because it's a profession, and as odd as it sounds, it's their version of getting up and going to the office." (To prepare for the role, Hemingway met with several porn stars to learn about their lives.) Still, she says, the editing of the sex scene was so real that it really did look like her body on screen. Even her boyfriend was fooled. "My boyfriend watched it and was like 'You lied!' I was like 'No, it's in the credits in the end!' and he said, 'Nobody reads the credits!'"
Read the rest
here
+++++++++++++++++++++++++++++++++++++++++++++
A Glimpse of

Serinda Swan
Serinda Swan rose out from anonymity to become one of Hollywood's hottest celebrities to watch out for in a span of a few short years. This Canadian-born actress established her career as a commercial model in her native country before making her mark in the United States. This head-turning vixen is not just a pretty face but a woman with exceptional talent and passion for acting.
Serinda was born in West Vancouver, British Columbia on July 11, 1984 but was raised on the island of Kauai in Hawaii. Serinda is of Spanish, Irish, Scottish and English descent. She is the younger sister of two daughters who has always been an avid fan of Archie comics.
Serinda was exposed to the world of acting at a very early age when her parents let her tag along to movie sets. Her mother was as actress while her father was a director and acting coach. It was here where Serinda first caught a glimpse of what it was like to be on set, which further triggered Serinda's love for acting.
Aside from a developed love for acting, Serinda was involved in a lot of sports with gymnastics being her favorite. Fortunately, her heavy involvement in the sport helped Serinda later in life as she landed plenty of roles in action films. Thankfully, Serinda was already a fitness buff, and that made it easy for her to do stunts herself.
Serinda started off as a commercial model appearing in various commercial ads including Macy's and Milky Way. She also had endorsements for Guess and the Much Music Channel. However, Serinda wanted to do more than just pose in front of the camera as acting was really her passion.
Swan made her mainstream acting debut in 2006 with "Blood Ties", a fantasy drama series about a female private investigator who befriends a vampire. It was her guest–starring role on "Blood Ties" that allowed Serinda to take on more TV roles. By 2007, she had minor roles in a bunch of TV series including "Psych" and "Reaper".
Serinda took on many supporting roles for a multitude of TV shows and feature films. Some of these include "Smallville" as the heroine Zatanna and a guest starring role on the drama thriller "Supernatural". It was also on the set of "Supernatural" where Swan had the opportunity to act alongside her childhood crush, Jensen Ackles.
However, what really put Serinda into the spotlight was when she portrayed the Greek goddess Aphrodite in the action film "Percy Jackson and the Olympians: The Lightning Thief". Not long after, Swan was cast in another big screen action blockbuster "Tron: Legacy". Here, she had a supporting role in the sequel to the 1982 sci-fi hit that starred Jeff Bridges and Garret Hedlund.
Just after a year, Serinda proved herself once more with her scene-stealing performance on "Breakout Kings", an action-packed drama series. It was here where Serinda elevated to new heights as she continued to take on projects that showed her talent and versatility. Serinda played Erica Reed, an ex-bounty hunter who was put in prison for killing five people that were involved in the murder of her father.
After establishing herself as a versatile actress, Serinda continued to bag lead roles with the supernatural thriller "Jin" and another thriller called "Creature". In 2012, her movie "The Baytown Disco" is set to be released with her role as Jez. Undoubtedly, Serinda Swan will continue to be one of the most sought after female leads that Hollywood should watch out for.
+++++++++++++++++++++++++++++++++++++++++++++
Homeland star

Morena Baccarin

had to turn down transsexual role
By WENN | Thursday, November 08, 2012
The sexy actress played the quirky character in the show's pilot but had already moved on when it was picked up by bosses at cable channel FX.
She tells TV Guide magazine,
"It was a lot of fun and we went crazy with it (character). The biggest research was what to put in my pants to make it (penis) look real.
"After the show got officially picked up, I was working on another project and couldn't do it, which made me very sad."
+++++++++++++++++++++++++++++++++++++++++++++
Beauty and a brain for business: Student strips for charity calendar after mother was diagnosed with brain tumour
The photos were shot in chilly Cardiff, where the girls are at university

Amy Morfoot

, 21, said her parents were proud of her efforts
By Emma Reynolds
A business student whose mother has a brain tumour persuaded her friends to strip off for a saucy naked calendar to raise money for cancer sufferers.
Cardiff University u
ndergraduate Amy Morfoot, 21, came up with the idea after her mother Sarah was diagnosed with a non life-threatening tumour.
She persuaded six of her course-mates to pose for a series of tasteful nude pictures shot in the chilly Welsh capital.
Naked ambition: The girls celebrate the end of term wearing just mortarboards in the July photo
Family ties: Cardiff University student Amy Morfoot and her mother Sarah, who has been diagnosed with a brain tumour
Barefaced cheek: The front cover of the calendar, which features seven brave business students and is raising money for people with brain tumours
Ms Morfoot said: 'Earlier this year my mother was diagnosed with a grade 3 brain tumour which was devastating for my whole family.
'Part of the calendar was shot on the grounds of the University rugby pitch, where the groundsmen took a very keen interest, and the Cardiff University gym.
'The shoot took a whole day where we had to fight against the harsh Welsh elements to give us a gorgeous backdrop.'
In June's saucy snap, three friends pose naked while reading complicated textbooks, and for July, Ms Morfoot and two others celebrate the end of term wearing nothing but mortarboard hats.
I'll keep my clothes on! The girls make New Year's resolutions in the January image
Heartfelt: February's picture of the nude students in the charity calendar has a Valentine's Day theme
Eggcellent idea: The adventurous friends decided to make the calendar after Ms Morfoot's mother was diagnosed with a grade 3 brain tumour
Patriotic: Two students wrap themselves in a Union flag for the April photo on the anniversary of the royal wedding
Good sports: The May photo shows the girls having fun on the rugby field
No distractions: The Cardiff University students get down to some studying in the June photo
September's picture shows two girls dressed in lab coats and safety specs, conducting science experiments.
Mrs Morfoot and husband Richard, both 51, run a jewellery distribution company from Bristol, and have two other children, Lewis, 19, and Archie, 15.
Ms Morfoot said: 'My parents are so proud of me for doing this all on my own.
'However, my oldest brother is absolutely mortified about the calendar - he hates it.
Archie really couldn't care less I think.'
Ms Morfoot, from Bristol, hopes the calendar will raise £5,500 the Brain Tumour Charity to help research possible cures.
Brain tumours are one of the biggest killers in the UK, claiming more than 3,500 victims annually.
Ready for anything: They may still be unclothed in August, but the clever young women are prepared for unreliable weather with boots and umbrellas
Experimenting: The business students wear lab coats as they try to get their heads around a new subject for September
Trick or treat? The friends wear Halloween masks and pose with pumpkins in the October photo of the calendar
Sparkling smiles: The naked students have to be extra careful on Fireworks night
Perfect gift: Ms Morfoot says her parents are proud of her for making the calendar, which may be found tucked inside plenty of stockings this Christmas
That's a wrap: The students are hoping their photoshoot could help make a real difference to cancer patients' lives
The calendar is only on sale at Pinnacle Lettings in Cardiff, but donations can be made at www.justgiving.com/AmyMorfootsNakedCalendar
+++++++++++++++++++++++++++++++++++++++++++++
pole-dancing, hippie love child from Hawaii : Skye Sengelmann reminds me of Chloe Sevigny*.
Nearly all her nudes are for photographer Amanda Smith
For more and UHQ pics, go here
Amanda subtle use of light and filters

(

C

olor/B

-and-

W) with blurry and sharpness seamlessly woven together, capturing subjects in spontaneousness behavior and movement makes her a talent to watch out for. You can sound sexist and at the same time be right about men being much more capable in certain line of work than women but photography is not one of them. In my opinion women have surpassed the boys in terms of capturing the vitality

o

f the subject. What holding them back from getting to the top? The familiar self-conscious and timidness packaged into one big pile of diffidence associated with our better half in professional arena.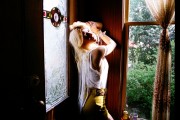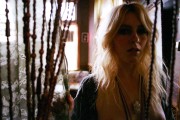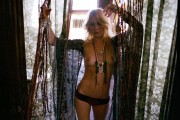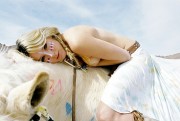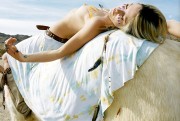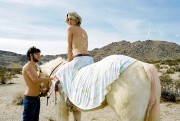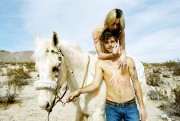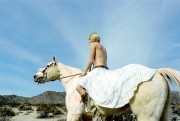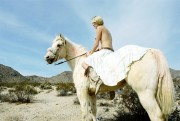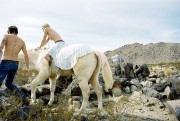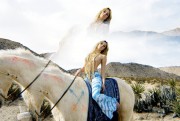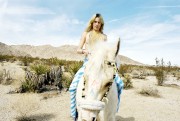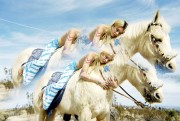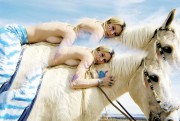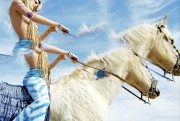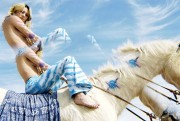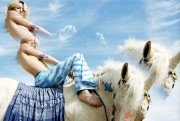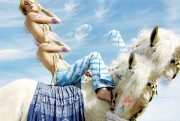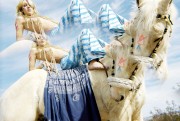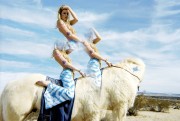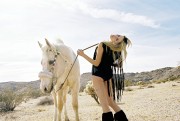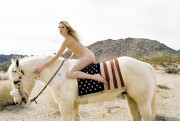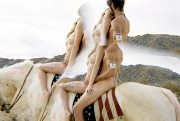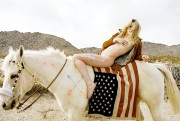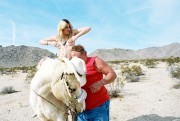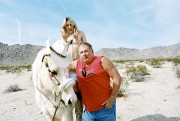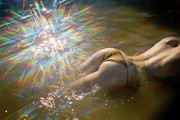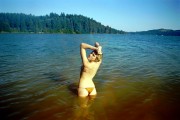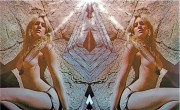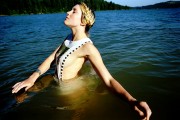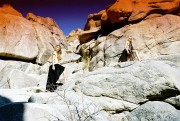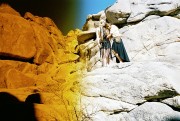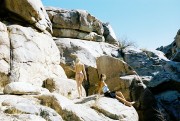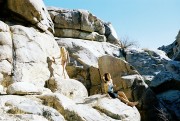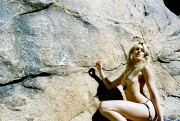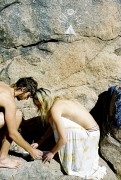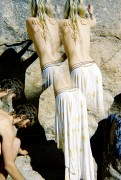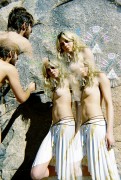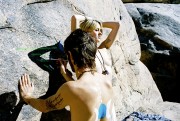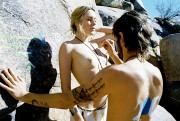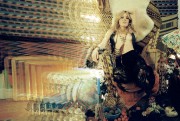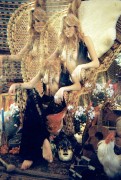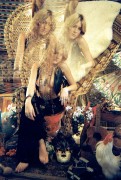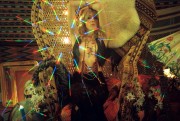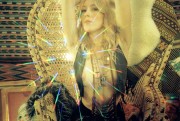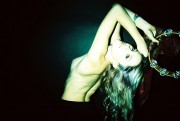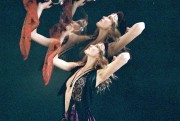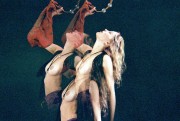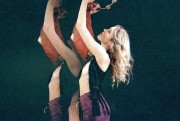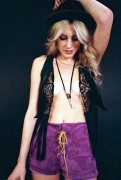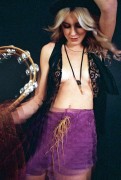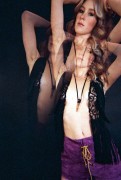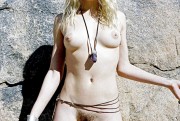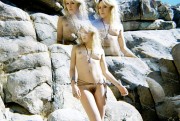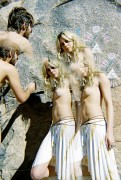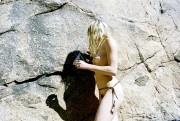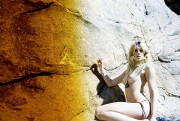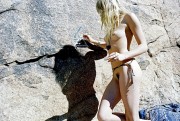 * Chloe Sevigny is someone best described as attractively creepy. She is the girl in high-school who goes down on anyone just for the sake of it. The one you turn to if the regular skank was unavailable. Someone you take for granted. Chloe has been around for more than twenty years but even if you include her nude scenes and of course The Brown Bunny BJ, the thing that sticks out about her is that nothing sticks out about her. She is so unmemorable. I know it sounds harsh. Chloe has appeared in many flicks and shows notably HBO's Big Love. Grown as an actress over the years. Yet somehow she is invisible. Flys beneath the recognition radar. Brouhaha over the BJ put her briefly on the map for a while but again it over as soon as it began. Maybe it's just me...
+++++++++++++++++++++++++++++++++++++++++++++
Marion Cotillard

reveals all about Rust and Bone sex scenesFrench actress Marion Cotillard, already an Oscar winner for La Vie en Rose, may be up for another nomination in a few months.


Her role in

Rust and Bone

, about a killer whale trainer who suffers an accident and must learn how to love again, has had critics buzzing.

"The film is about two people who will find love and light in a way," Cotillard. "It's a very special, very unconventional love story.

"I wanted to tell this story first of all because I have always wanted to work with Jacques Audiard, and also because I fell in love with this story and I fell in love with those characters."

Cotillard said she first tried to study amputees in order to act like one, but in the end she decided to simply experience being an amputee on camera for the first time, much like her character, Stephanie.

"I started to watch footage of amputees to see how their body moves and, but very quickly I felt that I didn't need all that because I thought that I would in a way learn with her what it is," she said. "It's just happened in her life."

Cotillard and her co-star Matthias Schoenaerts share some very intimate scenes as they fall in love.

"I had a very special experience when shooting that scene because usually I hate shooting sex scenes," she said. "I am very not comfortable with this. But in that movie, without the sex scenes this movie would miss a huge thing.

"Also, I was very happy and moved by the fact that my character would have this experience in the state she is in."

Schoenaerts said: "Those are the scenes that, where Ali brings Stephanie back to life and so they are very intimate, they are very emotional without being pathetic.

"It's not overdone. We always try to downplay the emotional value of the scene and not hang in to that but just downplay it a little."




The video link is

here


+++++++++++++++++++++++++++++++++++++++++++++




Daniel Day-Lewis Channels Clint Eastwood At Britannia Awards: Video


The Lincoln star was among the honorees at last night's BAFTA LA gala the Britannia Awards at the Beverly Hilton. The Brit couldn't help but try another portrayal of a real-life figure with a help of a certain furniture prop made famous during the Republican National Convention. "This is nothing against Clint Eastwood …" Day-Lewis said during his acceptance speech. "But when I saw him talking to a chair in front of a roomful of strangers, I thought, 'I've got to try that'". The full awards ceremony airs Sunday night on BBC America. Check out the video:


+++++++++++++++++++++++++++++++++++++++++++++

This is hilarious. Someone really hates the libertarians......

+++++++++++++++++++++++++++++++++++++++++++++