I take it back about the nude scene of the year belongs to Nadine Velazquez . There is a challenger in shape of

Helen Hunt

in The Sessions. Practically pornish view of the mons. Fantastic bod

f

or a 49-years old.
* Hopefully Helen wins Oscar in best supporting category and Marion Cotillard a surprise Best Actress winner again for Rust and Bone (2012). It should send clear signal to nudity dodgers that disrobing on-cam oftentimes a path to critical glory.
+++++++++++++++++++++++++++++++++++++++++++++
35-years old

Jessica Chastain

nude in Lawless (2012). It should been her first frontal but for the grainy nonsense employed by the film-makers.
+++++++++++++++++++++++++++++++++++++++++++++
From elegant English rose to Spanish siren :

Hayley Atwell

's role as a femme fatale is all new to her
"I've never felt that I looked very British," she says. "Even so, Consuelo is a departure for me. I'd never wear what she wears – a lot of bling and a lot of make-up, probably the most make-up I've ever worn on a job. But playing a femme fatale is much more fun than playing a goody two-shoes."
+++++++++++++++++++++++++++++++++++++++++++++
October 2012 Playboy Amateur:

Joanie Brosas

is very Keira Knightley-ish...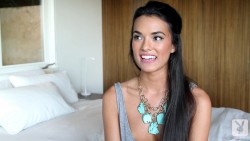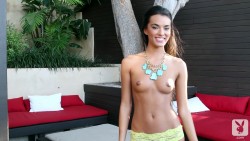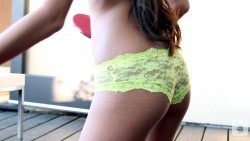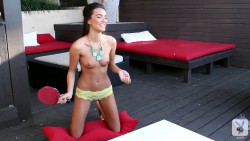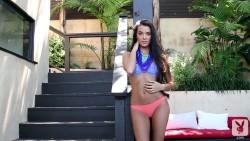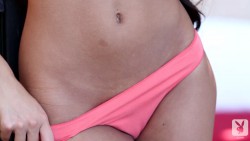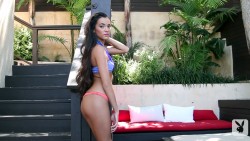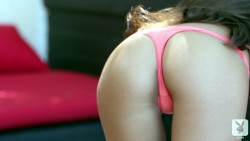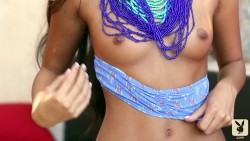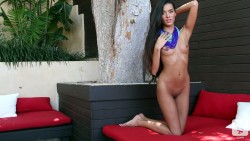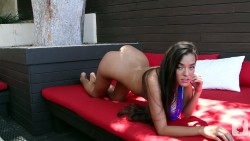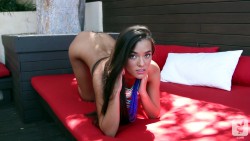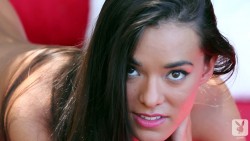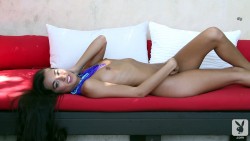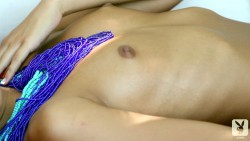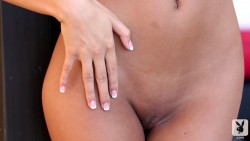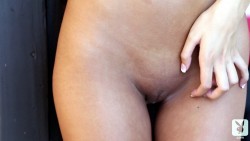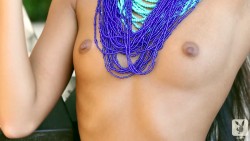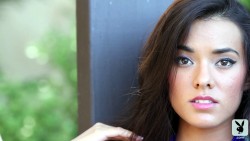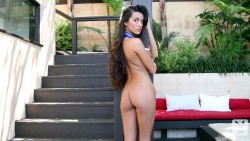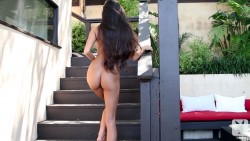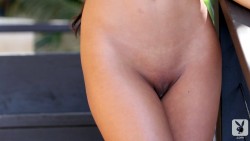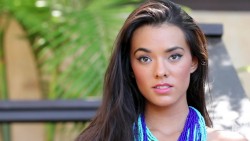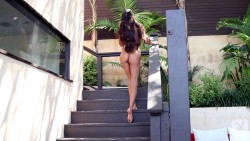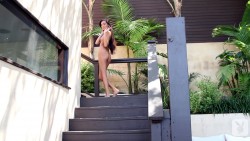 Nice rare view of pussy clits as Playboy goes Penthouse-explicit for a second.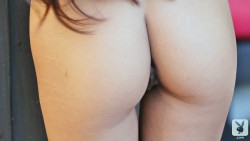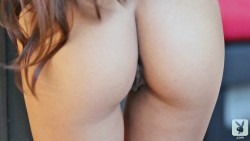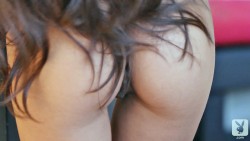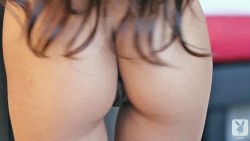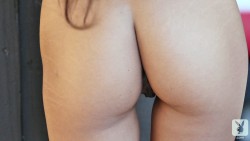 Video(1080p)-
download both files and extract: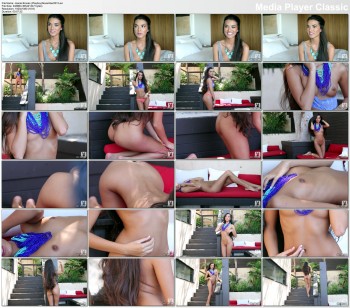 JB-ND.part1.rar
JB-ND.part2.rar
More of Joanie here.
+++++++++++++++++++++++++++++++++++++++++++++
Rome Review: Walter Hill's Sylvester Stallone-Starrer '
Bullet To The Head

' Is A Blast From The Past* There is no mention of Sarah Shahi supposed nudity (in her own words). Maybe tomorrow will bring good tidings as more reviews roll out. BTW, check out the full credit cast at imdb for the usual suspect in nude parade of the said masked party (nearly all are uncredited which usually means nudity): Kasey Emas (Masked Girl), Alyshia Ochse (Bird Lady), Danyiell Oviedo, Terry Lee Smith, Brittany Soileau, Aspen Steib, Michelle Torres, Teri Wyble. The busty Pole Weronika Rosati plays Lola. Hopefully she brings out the puppies. From mega-respectable background, I don't think Weronika will really succeed acting-wise but there is a good chance for full-frontal in the future.

+++++++++++++++++++++++++++++++++++++++++++++
Marfa Girl
With: Adam Mediano, Drake Burnette, Jeremy St. James, Mary Farley, Mercedes Maxwell, Indigo Rael, Tina Therese, Jessie Tejada, Richard Covurrubias, Lindsay Jones.
Larry Clark's Marfa Girl will stream on his own website starting November 20.
[1] from Screendaily:
Every new Larry Clark film breeds controversy and this one will be no exception. Targeting an audience of old flower children who fondly remember their once-upon-a-time free love slogans and under-18 adolescents who ask for nothing better than to believe in them, the celebrated photographer turned film director, using once again a cast of virtual unknowns, focuses this time on Marfa, a small Texan town near the Mexican border, to embark on a session of sexual therapy that may sound old-fashioned to some, daring to others and far too indulgently shaped to most.
Despite his age, 69 year-old Clark's knack for scandalising remains intact and the marathon of copulations unleashed here is bound to raise more than just a few eyebrows. He points his camera at a bunch of teenagers constantly engaging in sex, for them a pleasurable pastime which helps to dull the impending boredom induced by life in a small town. Emotional involvement is hardly a necessity in these circumstances - it all looks more like a sportive activity with performances to be improved by exploring in depth technical details such as the role of a woman's clitoris or a man's foreskin. Commitment is not essential, certainly not for any length of time.
[2] from Variety:
An opening shot of a pair of teenage legs on a moving skateboard already signals that helmer Larry Clark isn't exactly interested in innovation in "Marfa Girl." This portrait of a group of characters in Marfa, Texas, feels like vintage Clark, as the skinny, more-naked-than-clothed boys and girls smoke weed, have sex and shoot the breeze while the town's screwed-up adults do everything they can to set a bad example.
Though the film is named after a slightly older visiting artist (Drake Burnette), who's a neo-hippie and female libertine, its gravitational center is Adam (Adam Mediano), who spends most of his 16th birthday and the couple of days that follow having sex, talking about sex, smoking pot and simply hanging out with friends. His posse includes his beanpole girlfriend (Mercedes Maxwell) and a neighbor (Indigo Rael) in her early 20s who's got a child and a b.f. in jail, and who casually decides to have sex with Adam in lieu of a birthday present.
Though apparently a bright kid, Adam's not really into school, and when he falls asleep during a rather approximate account of the French Revolution, his pregnant teacher (Lindsay Jones), with a circa-1984 Madonna crucifix earring, feels the need to give the boy a "birthday spanking." This being a Clark film, more spanking will follow.
As in previous Clark pics, including "Kids" and "Ken Park," the sex and nudity are as plentiful as the plot and teen characters are thin.

[3] from HollywoodReporter:
It's been seven years since photographer turned filmmaker Larry Clark (Kids, Wassup Rockers) made a feature, but things haven't changed all that much for the one-time cineaste maudit, whose latest work, Marfa Girl, offers up more of the same: more skateboarders, more underage intercourse, more weed puffing, more meandering storylines, and more handsomely mounted images of suburban decay. With slim possibilities for U.S. distribution, Clark has opted to release the film on his own website, which may be the best way to reach viewers who still admire his crude tales of teenage malaise.
Indeed, this wouldn't be a Larry Clark movie if there weren't at least one scene of a young couple going at it in graphic detail, and although this takes some time to happen, the film eventually indulges in an array of short and suggestive sex sequences.

[4] from indiewire:
We're still often unsure about exact chronology (where it is unimportant), and even within scenes, like the sex scene between Adam and Inez, shots are edited in such a way that no clear sequence is established.
But Clark's talent for coaxing performances of naked (yes, both senses) unselfconsciousness from his young casts is unparalleled, and his challenge to our complacent preconceptions about teenagers was prescient with "Kids," to the point that the issues he first explored are frequent news items today.
* looking forward to this one though reading the reviews suggest the nudity could be more suggestive than explicit. Skinny Hispanic chicks - now that's a rarity in US-flicks. Not including Cameron Diaz because she consider herself Republican-voting all-white WASP.
+++++++++++++++++++++++++++++++++++++++++++++
Slovenian supermodel Nina Kohne: Playboy [2012]
She won Miss Photogenic in 2007 Most Beautiful Girl-Next-Door contest. Also a finalist on Slovenia Supermodel of the World show back in 2006.
176 - 5' 9"
bust
83 - 32"
waist
63 - 24"
hips
92 - 36"
shoes
39 - 7.5
hair color
blond
eyes
green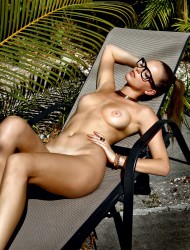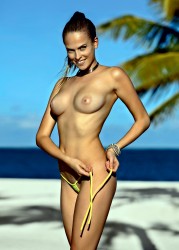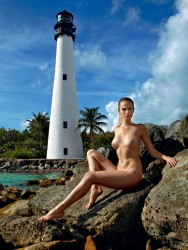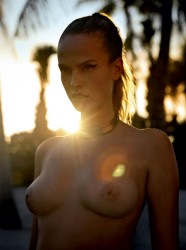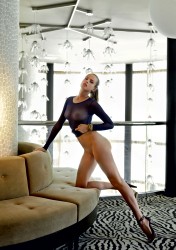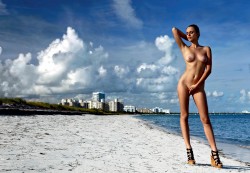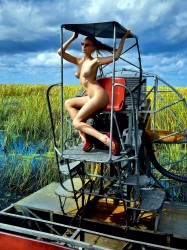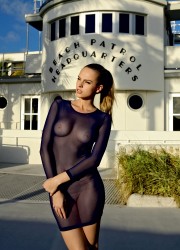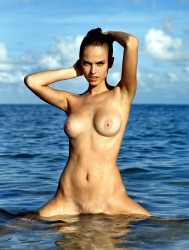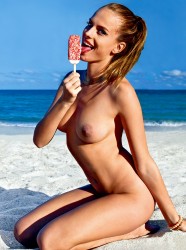 BTS: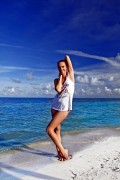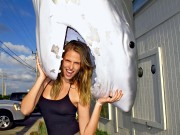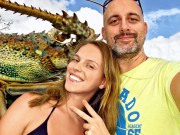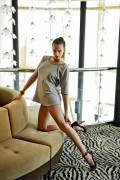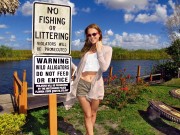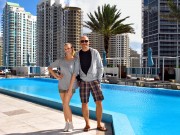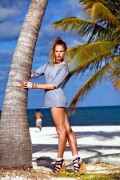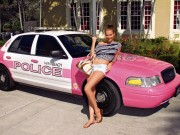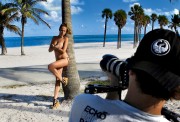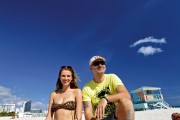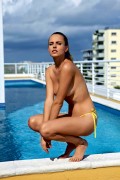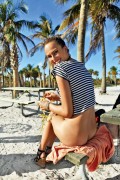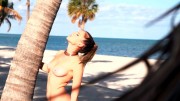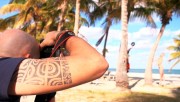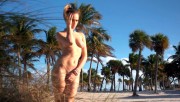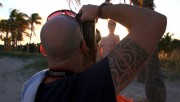 Sexy shoot with fashion photographer Aleš Bravničar :

Nina Kohne in the Caribbean
The Wild One
Yorel Lehciek TV : The Love
featuring Karin Škufca,Nina Kohne,Arianny Celeste,Alessandra Ambrosio,Barbie S.
+++++++++++++++++++++++++++++++++++++++++++++
Suspension of Disbelief

: Review
Top Euro actors Sebastian Koch and Lotte Verbeek star in Mike Figgis' film noir tale.
+++++++++++++++++++++++++++++++++++++++++++++
25-years old Polish model Karolina Niemiec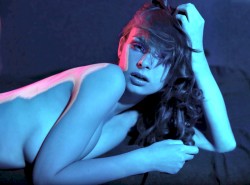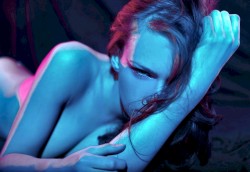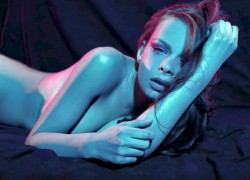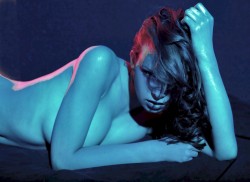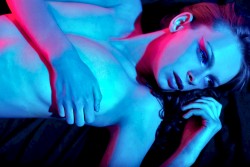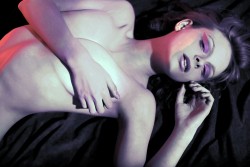 +++++++++++++++++++++++++++++++++++++++++++++
Yam Concepcion

's Erotic Thriller RIGODON Promises A Bad End For All
+++++++++++++++++++++++++++++++++++++++++++++
'

Hunted

': Melissa George spy drama axed by BBC One?
BBC One drama Hunted has reportedly been axed.

The series - which stars Melissa George as spy Sam Hunter - will not return for a second series, according to The Guardian.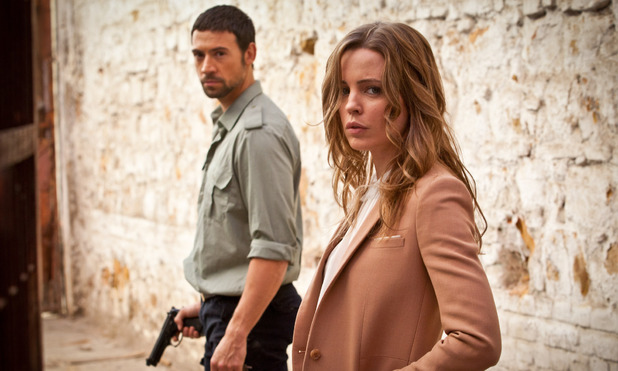 A BBC spokesperson is quoted as saying: "It hasn't found the mainstream audience it was hoped."

Hunted launched with 5.69 million viewers in early October, but the most recent episode - the show's sixth - managed just 2.59m on November 8.

Star George had previously voiced her desire to shoot a second series of Hunted - which is co-produced by US cable network Cinemax.

The Australian actress stated that her role as Hunter "could potentially be long-term" with a projected series run of up to "five years".
Series creator Frank Spotnitz was rumoured to have begun planning the second series, which would have been set in Berlin.

The penultimate episode of Hunted will air on BBC One tomorrow night (November 15).
* the expected hiccup is inevitable. For BBC are the big loser in this game of two versions so to speak. British audience prefers to wait for the US (Cinemax) broadcast and download them via video stream or through pirated content. Methinks nobody wants to be short-changed on the sex/nudity

segment.

We have to wait for Cinemax ratings/feedback before the series fate is resolved.
+++++++++++++++++++++++++++++++++++++++++++++
Plotting the David Petraeus TV Series
As many before us have remarked, this whole David Petraeus (and beyond) sex scandal plays like something out of Homeland. Or, y'know, Melrose Place. And it's true. There's so much fun, saucy, naughty drama to this increasingly crazy story that it deserves its own series. So how would it all go down (heh)? Let's plan the first three seasons of All In.
(Normal inspired-by-true events TV rules apply, of course: this is all made up, except for all the crazy stuff that is evidently true.)
Season 1
General David Petraeus (Scott Glenn) is at the top of his career, winning praise from politicians and personnel and looking at a bright future. He's got a devoted wife, Holly (Kathy Bates), and two good children, Anne (Imogen Poots) and soldier Stephen (Max Irons). Everything is going perfectly until, while at Harvard giving a talk, he meets an accomplished, ambitious graduate student named Paula Broadwell (Judy Greer) with whom he forms an immediate bond. As season one progresses, their relationship grows increasingly intense. Holly seems unaware while Stephen is loyal to his hero father to a fault. Anne is the only one who senses something fishy, but her father is seemingly too good at the game of secrets for her to discover anything. Meanwhile, a beautiful socialite named Jill Kelley (Sarah Lancaster) is trying to help her troubled identical twin sister Natalie (also Sarah Lancaster) resolve a bitter custody battle with her ex-husband, Washington D.C. businessman Grayson Wolfe (Scott Foley). So she reaches out to a powerful man she meets at one of the parties that she and her surgeon husband Scott (Adrian Pasdar) regularly throw at their home. That man? General David Petraeus. He agrees to help and Jill is ever so grateful. How grateful? That remains to be seen. Back in our main story, Broadwell has begun writing a book on Petraeus and in the process the two have fallen for one another. In the season finale they finally sleep together. Unbeknownst to them, someone accidentally intercepts a steamy phone call between the soon-to-be lovers. Was it suspicious Anne? No, it was a heartbroken Stephen...
Season 2
The second season begins with Paula and Petraeus' affair in full-swing. Holly seems none the wiser, and Anne is as removed as she's ever been. Only Stephen seems different, suddenly sullen and talking back to his father. But Petraeus figures that has something to do with an impending deployment rather than anything at home. Paula has finished her book with her co-writer Vernon Loeb (Griffin Dunne) and it's been a success. While she's off doing the talk show circuit, Petraeus is left to his own devices. In Jill Kelley's world, things have not been going well. Grayson seems destined to win back custody from the unhinged Natalie, causing her to tailspin, so Jill scrambles for support. Her husband Scott suggests reaching out to another military top-brass guy they know from the party circuit, General John Allen (Gregory Itzin). Allen, a bit of a gruff character, is happy to help. Jill is coy in emails but also flirtatious, so Allen writes a letter to the judge in the custody case. When, at a party, Jill runs into Petraeus and tells him that General Allen helped her out, Petraeus acts strangely, like he's jealous. Jill, mostly ignored by her constantly busy surgeon husband, quietly and wickedly revels in the attention. In a scene with Natalie, she toys with the idea of pitting the two generals against each other in a war for her affection. In a moment of clarity, Natalie warns her against it, but Jill doesn't listen. We then meet an as yet unnamed FBI agent (Eric Balfour) who is attending a lavish party, where, of course, he meets Jill Kelley. Seductive sparks fly between the two, but he's too small potatoes for Jill, so she mostly dismisses him. Toward the end of the season, Paula returns from her book tour and though she's grown close with Vernon, she immediately heads back to Petraeus. She calls the house and, knowing that his father is out with his new girl Jill, Petraeus' angry son Stephen tells her to meet his father at a restaurant where he knows Petraeus and Jill will be. Upon arrival, Paula catches a glimpse of Petraeus giving Jill some kind of special touch under the table. Heartbroken, she dashes out and begins to hatch a plan for revenge. She calls the house back and asks Stephen, "Did you know?" Stephen tells her he did, gives her Jill Kelley's name, and tells her to email her. Of course Stephen is also playing Paula here, but she's unaware. The season's final scene is Jill receiving a threatening email and, unsure what to do, calling the goofy FBI agent she'd met at the party and who had since been sending her embarrassing photos of himself. His phone rings, he wakes up in bed, talks to Jill, says he'll look into it, and hangs up. "Who was that?" a voice asks, as the camera pans over to reveal Petraeus' daughter Anne in bed with the FBI agent.
Season 3
The email relationship between General Allen and Jill Kelley is continuing, but Jill can't much bother with that at the moment. Her sister Natalie has lost her kid to Grayson for good and is going off the deep-end. Meanwhile the harassing emails from this Paula person haven't stopped, so Jill is in increasing contact with the FBI agent, who's hiding his involvement in the matter from Anne, as he's figured out who Paula is and knows that it's Anne's father in the middle of the mess. Stephen and Paula have become close conspirators, but Paula and Petraeus are still carrying on like business as usual. Of course Petraeus, head of the CIA and all that, can feel something closing in, but he isn't sure just what. It makes him agitated and scared, so he seeks comfort in his wife, Holly, and their relationship begins to be rekindled. Stephen notices this and, though he's developed feelings for Paula, begs her to back off. She refuses and continues to harass Jill, giving the FBI agent more to do and weakening his relationship with Anne. Panicked about the situation blowing up and ruining his parents' chances of reconciliation, Stephen begs Natalie — whom he met at, you guessed it, a party — to convince her sister to ignore the emails and not pursue anything with the police. Natalie agrees but on one condition: Stephen, with all his military training, has to help her kidnap her kid back from Grayson. Stephen says he will, and they begin to make a plan, not knowing that Grayson Wolfe is the son of one of General Allen's closest friends and that this will likely incur his wrath. Jill's husband Scott overhears this conversation, and decides to end this whole mess by confronting Petraeus. He does, at another party, but Petraeus calms him down, reassuring him that he and Jill are simply friends and allies and that he will speak to Paula about the emails, which he's just learned about. (Vernon overhears this conversation and, jealous of Paula and Petraeus' relationship, vows his own revenge.) It's all too late, though, as the FBI agent has already brought the issue to politically friendly members of Congress, and it's only a matter of time before the story gets out. A congressional aide friend of Stephen's tells him that he's heard rumors on the Hill and, convinced that not even Jill has that kind of sway, Stephen figures there must be a leak somewhere else. The season ends with Stephen discovering that Anne is dating the FBI agent and jumping to the conclusion that she's the one ratting out her father to the feds. He's in his car waiting for Natalie at the moment of the discovery and, in a blind rage, revs the engine and aims straight at the couple, planning to run them down. But at the last second, Holly, who had been having lunch with her daughter and her new boyfriend, steps out into the street and it looks like Stephen is about to hit her, his loving mother. Leaving poor Mrs. Petraeus perhaps the ultimate victim in the whole sordid affair.
+++++++++++++++++++++++++++++++++++++++++++++
With TV and Film Production Heading Overseas, Should Uncle Sam Get Into Showbiz?
With the exodus of film and TV production to foreign shores -- and with the states' incentives plans frequently out-gunned by countries outside the U.S. -- there is some thought that it may be time for the federal government to step in.
The idea of the federal government helping out Hollywood while it is drowning in red ink is sure to raise hackles in some quarters. But filmmaker Michael Moore, for one, thinks it's an idea whose time has come. And he's not alone.
"That is one good thing the government can do in terms of being helpful and supportive, whether it's filmmaking or other artistic endeavors," Moore told TheWrap.
And he added, it's also time for the states to stop fighting each other with differing tax-incentive plans. "I've always opposed New Mexico against North Carolina, or Michigan against L.A. I don't like that. It's not right. We're Americans."
Moore is not alone.
There are reasons to keep TV and film production from going abroad. The industry provides more than 2.4 million American jobs and adds nearly $180 billion to the U.S. economy annually and $15 billion in federal and state taxes, according to the Motion Picture Association of America.
Joe Chianese, executive VP at showbiz payroll giant Entertainment Partners Financial Solutions, believes the idea of getting the feds involved makes sense.
"You watched the debates and heard both President Obama and Gov. Romney talking about how it's all about jobs, and they talked about how the manufacturing industry has basically been lost to overseas," Chianese told TheWrap. "Well, we're looking at the same sort of situation with the TV and film industry if something isn't done."
As he spoke to TheWrap, Chianese was about to set off for Japan, where government and film-industry officials were considering an incentive program that would align them with the more than 30 foreign countries trying to lure U.S. entertainment productions.
"You can't blame filmmakers for taking their business elsewhere," he said. "They're taking their work overseas for the same reasons manufacturers are: It's cheaper."
Until recently, the federal government provided some help. Section 181 of the current tax code lowered the cost of capital for domestic film and TV production by providing immediate expensing on the first $15 million of production costs. To be eligible, 75 percent of the production had to occur in the U.S.
But it expired at the end of 2011.
California Republican Congressmen David Dreier has co-authored legislation to bring 181 back for another two years, but it is mired in Congress, along with a number of other tax-law extensions.
"Jobs are our No. 1 priority, and this bill will help more people find good jobs in California and across the U.S.," said Dreier, who represents much of the San Gabriel Valley. "We need to create an environment that will keep entertainment productions here so that caterers, makeup artists and other small businesses that support them can create jobs too."
Amy Lemistch, executive director of the California Film Commission, shares the world view on keeping show business here.
"We see California's runaway production problem as a global issue," she told TheWrap "not a state vs. state issue. People are going to the U.K. and Canada [which offers federal and provincial incentives] as much as they are going to other states."
Particularly galling to California Film Commission officials is when productions set in the state are lured overseas. Recent examples would be the now-canceled Fox TV series "Alcratraz" and the L.A.-set movie "This Means War," both of which shot in Vancouver.
Unlike Moore, Chianese, a tax specialist who worked with the commission when it was crafting its credits program, sees the federal incentives coming on top of state credits, rather than replacing them.
"You add, say, a 15 percent jobs credit, where companies would get 15 percent of the salary of every hire they make," he said. "Add that on top of, say, the 25 percent credit California offers, and you're up to 40 percent credit. That would make a real difference when it comes to keeping entertainment jobs here."
Chianese said he'd be willing to see Section 181 go away in favor of more direct and immediate incentives. But with Obama and Congress focused on cutbacks and new taxes to pare down the national debt before the end of the year, the timing's not good now.
It will always be an uphill fight, particularly with the House of Representatives controlled by the budget-conscious GOP.
"You'd face the same question you always do with incentives, which is: Why favor one industry over another?" Chianese said.
Not to mention major blowback from the segments of the right, which see liberal politicians as too tied to Hollywood already.
As for state credits, Hollywood breathed a sigh of relief in late September when California Gov. Jerry Brown signed a two-year extension of the state's film and TV production-tax credit program. But no one expects it to be a game-changer when it comes to California's fight to remain the world's production capital.
New York, for example, is offering 30 percent tax credits, has $420 million available and recently added a 25 to 30 percent credit for post-production work. By comparison, California offers a 25 percent credit, has just $100 million available and has tougher eligibility rules.
Still, Lemisch said, the extension was critical.
"It sends a signal to the production community that California is committed in the short and long term," she said. That's vital, she pointed out, especially for the producers of TV dramas, which are the most desirable shows to land because they're typically an hour long and shoot multiple episodes.
California's output of TV dramas fell more than 11 percent last year, while While New York was hitting record production levels.
California does have some built-in advantages that aren't going away. If you're based in Hollywood, staying here can be cheaper than going out of state even with incentives, because you're not paying to ship equipment and transport crews. The state's infrastructure of studios and post-production facilities is still the most extensive.
But that doesn't mean other states aren't beating California to the production punch.
North Carolina -- which made headlines when it enticed the feature film "Battlefield Los Angeles" to shoot there instead of in L.A. -- is very busy these days. The first "Hunger Games" was filmed there, as was "Iron Man 3.' NBC's new drama "Revolution" (right) and Showtime's "Homeland" are in production there now.
Georgia, too, has seen a recent surge in feature filming. Paramount's "Flight," Fox's "Parental Guidance" and Warner Bros.' "Trouble With the Curve" all shot there.
+++++++++++++++++++++++++++++++++++++++++++++
The

Fifty Shades Of Grey

effect: Two out of three young women now say they have experimented with bondage
72% own a sex toy according to a survey by women's magazine more!

One in ten revealed they have been involved in a threesome

30% have made a sex tape and 11% admitted to having had sex in their parent's bed
It is the erotic thriller that has had blushing women rushing to the book store for their fix of 'mummy porn.'
And it seems that readers really are taking inspiration from the best-selling British book with two out of three young women admitted to have experimented with bondage and spanking, a favourite pastime of EL James' fictional lothario Christian Grey.
According to a new survey by more! magazine, young women in Britain today are increasingly sexually active with 40 per cent having sex two to three times each week while 6 per cent said they're sexually active every single day.
According to the latest sex survey, women are becoming more adventurous with two in three experimenting with bondage
Most women agreed that the one thing that would make them more confident in bed would be being thinner.
But who says you need a boyfriend to have a good time? The single girls certainly aren't missing out.
Six out of ten admitted having had a one night stand to the magazine, one in ten has had more than 10 one-night stands and a third of respondents said they regularly sleep with a 'friend with benefits'.
+++++++++++++++++++++++++++++++++++++++++++++
+++++++++++++++++++++++++++++++++++++++++++++