Lindsay Lohan

is 26 going on 60....I'm not sure if I can enjoy watching her topless scenes on The Canyons. Her face is goners for good. Wonder if the boobies are still natural or she gone plastic?
+++++++++++++++++++++++++++++++++++++++++++++
Hayley Atwell

is resisting the call of Hollywood for a long time now. The babe is aware of her limitations but at the same time isn't interested in appearing as damsel in distress type of roles. Hayley is actually open to nudity. Not the nudity we guys are used to seeing on-screen but more feminist-influenced kind of sex scenes. Low lighting, pasties, no-nips and cam-angles in favor of the actress modesty. It's important to busty Hayley to work with someone she can comfortable with during love scenes. An actor she can trust to palmed or press his upper torso to cover her tits and other lady parts in sex scenes for instance.
That's why she turned down so many offers from cable shows. Perhaps she isn't ready for outright T-and-A. She is very much an Englishwoman at heart never resorting to her American heritage as an advantage to snare parts in US flicks. The half-Missourian can actually talk American but prefers to keep her English accent intact even on American talk-shows. Hayley is no pretentious Brit like Idris Elba or Christian super-asshole Bale. Big juicy tits...yes. Pomposity....certainly not. She loves England with cranky weather and all (and Scottish dudes).
Currently has no plans to 'go Hollywood'. A cameo in Captain America: The Winter Soldier will be her only big-budget appearance in 2013. Having turned 30, Hayley is moving on to what she loves to call the Helen Mirren terrain. Taking on roles that will push her artistic boundaries and transform her into a better actor. She hopes to work on vibrant US-indie scene with promising film-makers but that fear of being exploited is very much a barrier. To put it in simple words, Hayley don't want her boobs to be the talking point when she eventually bares them in a movie or a series she believe will bring her critical acclaim.
HUNGER TV - HAYLEY ATWELL
Hayley Atwell for Fourth and Main
+++++++++++++++++++++++++++++++++++++++++++++
* Sex-themed movies ruled the roost at Rome Film Festival 2012...
'Marfa Girl' Best Film At Rome Festival
Larry Clark's
Marfa Girl
took the award for Best Film today at the
Rome Film Festival
. The audience nod went to Gabriel Polsky and Alan Polsky's
The Motel Life
, which also won best screenplay for Noah Harpster and Micah Fitzerman-Blue. Best directer was Paolo Franchi for
E La Chiamano Estate
(And They Call For Summer). Best Actor was Jérémie Elkaïm in
Main Dans La Main
(Hand In Hand), and the Best Actress award went to Isabella Ferrari for
E La Chiamano Estate
.
Marfa Girl
features Adam Mediano, Drake Burnette, Jeremy St. James, Mary Farley, Mercedes Maxwell and Indigo Rael.
E La Chiamano Estate
stars Isabella Ferrari, Jean-Marc Barr, Luca Argentero, Filippo Nigro, Eva Riccobono and Anita Kravos.
The Motel Life
stars Stephen Dorff, Emile Hirsch, Dakota Fanning and Kris Kristofferson.
Complete list of honorees follows:
COMPETITION
The International Jury, chaired by Jeff Nichols and composed of Timur Bekmambetov, Valentina Cervi, Edgardo Cozarinsky, Chris Fujiwara, Leila Hatami and P.J.Hogan, has conferred the following awards:
- Golden Marc'Aurelio for Best Film: Marfa Girl by Larry Clark
- Best Director Award: Paolo Franchi for E la chiamano estate
- Special Jury Prize: Alì ha gli occhi azzurri by Claudio Giovannesi
- Best Actor Award: Jérémie Elkaïm by Main dans la main
- Best Actress Award: Isabella Ferrari for E la chiamano estate
- Best Emerging Actor or Actress Award: Marilyne Fontaine for Un enfant de toi
- Best Technical Contribution: Arnau Valls Colomer, for the cinematography of Mai morire
- Best Screenplay Award: Noah Harpster and Micah Fitzerman-Blue for The Motel Life
CINEMAXXI COMPETITION
The International Jury, chaired by Douglas Gordon and composed of Hans Hurch, Ed Lachman, Andrea Lissoni and Emily Jacir, has conferred the following awards:
- CinemaXXI Award (for feature-length films): Avanti Popolo by Michael Wahrmann
- Special Jury Prize – CinemaXXI (for feature-length films): Picas by Laila Pakalnina
- CinemaXXI Award for Short and Medium Films: Panihida by Ana-Felicia Scutelnicu
PROSPETTIVE ITALIA COMPETITION
The Jury chaired by Francesco Bruni and composed of Babak Karimi, Anna Negri, Stefano Savona and Zhao Tao has conferred the following awards:
- Prospettive Award for Best Feature Film: Cosimo e Nicole by Francesco Amato
- Prospettive Award for Best Documentary: Pezzi by Luca Ferrari
- Prospettive Award for Best Short Film: Il gatto del Maine by Antonello Schioppa
- Special mentions: Cosimo Cinieri and in memory of Anna Orso for La prima legge di Newton
BEST DEBUT AND SECOND FILM
The International Jury, chaired by Matthew Modine and composed of Laura Amelia Guzmán, Stefania Rocca, Alice Rohrwacher and Tanya Seghatchian, has conferred the following:
- Award for Best Debut and Second Film: Alì ha gli occhi azzurri by Claudio Giovannesi
- Special mention: Razzabastarda by Alessandro Gassman
Competing for the award were the films belonging to any one of the different competitive sections of the Festival: Competition, CinemaXXI, Prospettive Italia and the independent and parallel sidebar Alice nella città.
AUDIENCE AWARD
Relying on an electronic system, the Festival enabled the participation of the viewers in the deciding the winner of the BNL Audience Award for Best Film. The films competing for this award were those in the Competition. The audience awarded the:
- BNL Audience Award for Best Film: The Motel Life by Gabriel Polsky, Alan Polsky
Italian erotic film wins prizes in Rome amid boos
ROME — Italian erotic film "
And They Call it Summer @ E la chiamano estate
" which was booed during its screening at the Rome Film Festival, scooped two prizes at the awards ceremony on Saturday to catcalls from the audience.
Italy's Paolo Franchi won the best director prize for his steamy tale of a man unable to have sex with the woman he loves but who harbours a passion for prostitutes which strains the couple's relationship to breaking point.
"It is brave filmmaking, obsessive filmmaking, uncompromising. It will be hated and loved," said Australian director P.J. Hogan, a member of the international jury at the seventh edition of the festival.
"This film angered many of us and it angered you. Many of you yelled at the screen during it, but many others stood up and applauded at the end."
Watch the trailer here
"Good or bad, this film got under your skin," he said.
Best actress went to Isabella Ferrari, who was heckled with cries of "shame!" when she collected her award for her role in "E la chiamano estate."
Best actress went to Isabella Ferrari, who was heckled when she collected her award
With tears in her eyes, she thanked the jury for supporting "a daring work," heralded by supporters as the Italian version of the critically acclaimed 2011 film "Shame" about a sex addict.
American cult director Larry Clark's "
Marfa Girl
" won the top prize.
Clark's latest tale of adolescent passions, sex, drugs after "Kids" and "Ken Park" beat 14 other international films in competition to snap up the Marc Aurelio prize, awarded by a jury led by American movie director Jeff Nichols.
The best actor award went to French actor Jeremie Elkaim for "Hand in the Hand" (Main dans la main), a poetic comedy on love by Valerie Donzelli, whose 2011 "Declaration of War" (La Guerre est declaree) did very well in France.
Special jury prize went to Claudio Giovannesi's "Ali has blue eyes," a week in the life of an Egyptian teenager, born in Italy, who struggles to navigate between his Italian social life and the demands of his Muslim parents.
"I hope the Italian government will change the law to give children born in Italy to foreign parents Italian citizenship," an emotional Giovannesi said.
For the first time, the festival was directed by former Venice Film Festival head Marco Muller, who has been criticised for not attracting Hollywood stars.
The ceremony wound up a festival which prided itself on the number of world premieres -- 59 plus five international premieres -- and giving emerging filmmakers a voice, but failed in terms of red carpet glamour.
Muller had previously denied claims the lack of blockbusters had hurt ticket sales, which were down 15 percent on last year.
While Hollywood Veteran Sylvestor Stallone was present to unveil his latest buddy action flick, many other stars who had been down to come failed to show.
Muller's early hints that cult director Quentin Tarantino would turn up as a surprise with his latest film "Django Unchained" came to nothing, and he hotly refuted reports that he would be stepping down as head of the festival.
+++++++++++++++++++++++++++++++++++++++++++++
20-years old Norwegian lass Yuvia Maini Rekdal is as exotic as they come with Indian, Kenyan, Cuban and Norwegian heritage. A mutt of the gorgeous kind.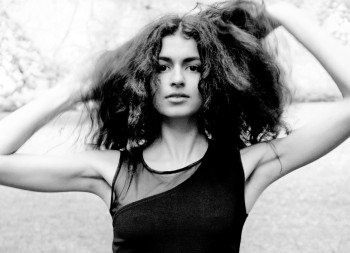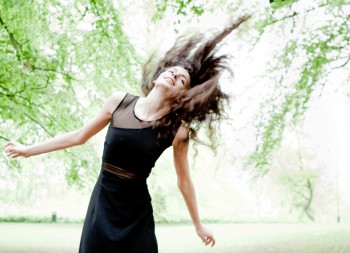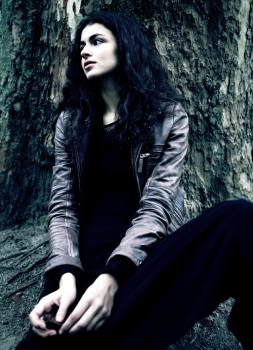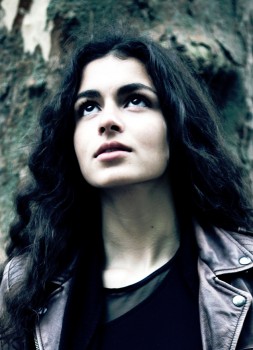 Yuvia : Jesse Laitinen.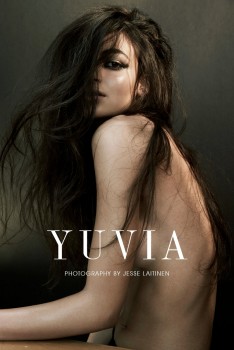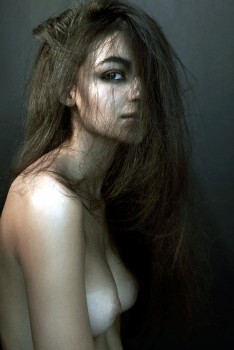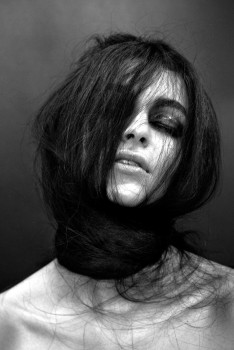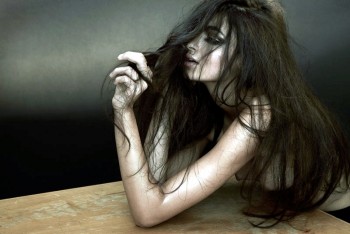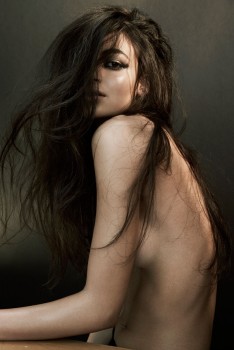 +++++++++++++++++++++++++++++++++++++++++++++
Pursuit of the pilot
Kiwi actors head to Los Angeles for pilot season.
Kiwi actors are setting their sights on the big-time this summer and jetting off to the United States for pilot season.


Johnson Laird agent Imogen Johnson said Rose McIver, Ari Boyland and Anna Hutchison were in the US for potential roles.

Johnson said the pilot season ran from late-January to April, and was basically a time all major networks cast for new half-hour and one-hour shows.

"In those three months, agents and managers are working 24/7 on getting their clients into the room with various casting directors."

Jessica Grace Smith - who plays a slave girl in Spartacus - is also heading to California from her Sydney base.

EMS Actor Management agency director Cindy McBain said the success of Australian actors in Hollywood had led some Americans to see New Zealand as a source of talent.

"Because of the big in-roads [Australians] have been making into the acting industry in LA, there are now other managers and talent agencies who are looking to perhaps tap the New Zealand market a little bit more," she said.

"There certainly is an interest in our actors over there ... but how many will go over there and make a living, I have no idea."


She said some aspiring actors jetted to the US with just a backpack and big dreams, but more planning was advisable. "You've got to have a pedigree behind you to convince these people, even if it's just being in a programme or film with other actors they could recognise."

Local actor John Aukusitino said he'd be staying in hostels but would prepare by getting a "kick-ass showreel" and mastering a neutral American accent. Aukusitino said $5000 should cover living expenses, and he aimed to be in Los Angeles in mid-February.

"My first trip will be to pretty much just explore the city for two weeks. Maybe if I'm lucky, get to a meet with a good casting agent and return with a constant contact who I can update with my progress back here in New Zealand and represent me over in LA."

Auckland Actors agent Graham Dunster said a lack of local opportunities, combined with big dreams, led actors to try their luck in Los Angeles.

"It's a good time to go over in one respect, but it's also easy to get lost in the mix."

Dunster said that ultimately more Kiwis would audition with American casting directors via Skype and the proliferation of new TV channels meant pilots were shot year-round.
Jessica Grace Smith
25-years old Jessica Grace grew up in the small town of Dannevirke in New Zealand, on a farm with her parents and two brothers.
She really enjoys all sports, playing Hockey at representative level throughout her teens, as well as Cricket and Touch, and loves to watch the All Blacks play.
When she was 17 years old she went on an exchange to San Juan, Argentina for her final year of high school.
She learned to speak Spanish fluently and loves to visit her friends and host family there when she gets a chance.
Since graduating from Toi Whakaari: New Zealand Drama School in 2009, Jessica Grace has written, produced and acted in her own theatre show, set in the town she grew up at the Fish 'n' Chip Shop, which she intends to turn into a film at some point.
She has had significant roles in the films Diagnosis: Death and The Devil's Rock, and on television series, most recently her portrayal of Diona, a slave girl in Spartacus: Gods of the Arena.
Jessica's latest film Sione's 2: Unfinished Business (the sequel to Sione's Wedding) was released in NZ in January 2012 to a box office record on it's opening weekend. The last project she worked on was an independent feature 'Edwin: My Life as a Koont' (working title) which she shot in NZ during October - November 2011, where she played the lead, Lucy.
Jessica Grace Smith Show Reel 2010-2011
* One of the reason Starz made the decision to film Spartacus in Oceania region is because of the liberal attitude of Kiwi residents when it comes to sex/nudity. They did a secret focus group/survey in New Zealand back in 2007/08 and to their astonishment nearly 90% of female respondents (model/actress) between age of 18-35 were ready to audition for roles requiring full nudity and explicit scenes. The nude Kiwi extras on Spartacus wasn't wearing merkin. Yep. That's natural made-in-New Zealand bush!
+++++++++++++++++++++++++++++++++++++++++++++
Sexy Talk with

Yam Concepcion
"I want to be known as someone who takes off her clothes but who can act."
That's the bold declaration of Yam Concepcion (she resembles Anjanette Abayari, Andi Eigenmann and Lovi Poe, doesn't she?) who is being launched to stardom in Viva Films and Reality Films'
Rigodon,
directed by Erik Matti and also starring John James Uy and Max Eigenmann, opening nationwide on Wednesday, Nov. 21.

Rigodon
is said to be bolder than
Scorpio Nights 2
(the original was Peque Gallaga's), Matti's 1999 sex drama starring Joyce Jimenez and Albert Martinez.
"I'm the type of person who likes to challenge herself when pushed to the limit," Yam was quoted in an interview with
FHM
magazine which featured her on the cover in its "Sexy Movies Are Back" edition. "That's how you test yourself, see how you deal with everything that comes your way. I'm just trying to be strong and versatile. I'm risking it all, that's how life is — you have to risk it and go out of your comfort zone, try different things and learn from (the experience)."
A Multimedia Arts graduate from De La Salle-College of St. Benilde, Yam, 23, started as a drummer for the rock band Ursa Minor. Viva talent scouts saw her in the music video for the band Mayonnaise (which served as her screen test) and promptly signed her up.
In
Rigodon,
Yam plays Sarah, a girl abandoned by her boyfriend after her domineering father threatened him. She meets Riki (John James), a former teen star who hosts a TV-shopping show who brings her to his home, only for Sarah to discover that he has a wife (played by Max). They become a
ménage a trois,
thus the movie's title.
Find out how sexy Yam can be in the following sexy talk:
What is sexy to her?
"Sexy is being creative."
When does she feel sexy?
"I feel sexy when I paint and when I play the ukulele."
What part of her body does she find sexiest?
"My chin."
What part of a guy's body does she find sexiest?
"The shoulders."
Sexiest book?
"Fifty Shades of Grey."
Sexiest movie?
"Match Point."
Sexiest musical instrument?
"Electric guitar."
Sexiest song?
"Skinny Love
by Bon Iver."
Sexiest TV show?
"Spartacus."
Sexiest food?
"Fresh strawberries dipped in Nutela."
Sexiest car?
"Lamborghini."
Sexiest perfume?
"Any masculine scent or laundry scent."
Sexiest time of day?
"Any time is sexy time,
hahahaha!"
Sexiest part of the house?
"Bathroom."
Sexiest animal?
"My long-coat Chihuahua."
Sexiest billboard?
"All Georgina Wilson billboards."
Sexiest scene she has seen in a movie?
"The one of Mila Kunis and Natalie Portman in
Black Swan."
Sexiest scene she has ever done?
"The first love scene we shot in
Rigodon."
Sexiest thing she has ever done to herself?
"The
FHM
pictorial."
Sexiest thing she has ever done to or with somebody?
"Cooked someone the perfect breakfast."
Sexiest fantasy?
"Having a
Wicker Park
love story in real life."
Sexiest clothes?
"White spaghetti strap. Anything white is sexy."
Sexiest concert?
"Smashing Pumpkins."
Sexiest face (of a man)?
"Part of a man's body? His nose!"
Three men that she finds sexy?
"Josh Hartnett, Ryan Gosling and Brad Pitt."
+++++++++++++++++++++++++++++++++++++++++++++
Ron Jeremy : Classical Pianist
+++++++++++++++++++++++++++++++++++++++++++++