Katie McGrath

's Labyrinth already airing on Korea's AXN channel
The bad news - if I remembered correctly - AXN series are generally PG-13. So it seems the producers are selling various versions to the international market. The running time will confirm this assumption.
The Portuguese broadcast should have something for us. But the German exec who contacted me could also probably referring to the Austrian/German edition.
Here is one comment from a Korean viewer on forums (translation). All in all the Koreans loved the mini-series for the mystery and action-packed scenes.
"Labyrinth - sensual images and compelling actors too well, I'm looking..."
+++++++++++++++++++++++++++++++++++++++++++++
* latest updates on
Da Vinci Demons
Matthew Tennyson talks about Da Vinci Demons and his performance in play Making Noise Quietly at the Donmar Warehouse
Stoke Newington-born Matthew Tennyson, 23, got rave reviews for his appearance in Robert Holman's anti-war triptych, playing posh, gay aesthete Eric, who enjoys a moment of intimacy with a working-class conscientious objector in 1944. "Scintillating," said the Independent on Sunday. "Charming and extremely funny," said the Spectator.
Tennyson is the second of four children; his father is a physics professor and his mother a nurse. He was a regular theatregoer with his grandfather from the age of seven, and jumped at the chance to work with legendary director Peter Gill on the Donmar stage: "I'd seen so many things there, and knew it as a quality

powerhouse.
The intimacy of the space forces you to up your game."
He describes Holman's play as "exposing" — psychologically and physically. "It was my first time nude on stage, then I got a nude TV role [in Da Vinci's Demons] straight afterwards," he says. "I'm now the go-to person for naked people."
For Female Nudity:
24-years old actress Rowena Diamond will be nude in Da Vinci's Demons. She is playing the 'Harlot'. Full-frontal by Marilyn May James and Celine Jedidi as another harlot. Also topless (not confirmed) Estella Daniels as Zita.
+++++++++++++++++++++++++++++++++++++++++++++
Yam Concepcion's Leaked Sex Scene (very brief breasts and full-frontal) from

Rigodon

: Part 1
Filmed in voyeuristic style.
O

riginal link is here
+++++++++++++++++++++++++++++++++++++++++++++
Starz fires '

Boss

'
Starz is canceling Kelsey Grammer's Boss.
The network has elected to conclude the drama series after its two seasons on the air. Boss was critically well-regarded, though rather grim and low rated. It earned Grammer a Golden Globe for his portrayal of a vindictive Chicago Mayor who was increasingly impaired by a neurological disease.
"After much deliberation, we have made the difficult decision to not proceed with Boss," the network said in a statement. "We remain proud of this award-winning show, its exceptional cast and writers, and are grateful to Kelsey Grammer, Farhad Safinia and our partners at Lionsgate TV."
The first season averaged only 643,000 viewers for premiere episodes. The second season, which Starz ordered before the first season debuted, averaged 579,000. The move comes as Starz makes room for an unprecedented four original dramas on the air next year:
Da Vinci's Demons (first trailer here), the final season of Spartacus: War of the Damned, the second season of Magic City and new series The White Queen. The network also has pirate drama Black Sails coming in 2014.
+++++++++++++++++++++++++++++++++++++++++++++
* hitting the nail right on the head...Pity Cameron bought and destroyed most her 'fetish' pics before onset of her acting career with help from dear daddy.
The common thinking is that objectifying women is, well, bad. Not so, says Cameron Diaz.
"I think every woman does want to be objectified," she tells The Sunday Times. "There's a little part of you at all times that hopes to be somewhat objectified, and I think its healthy."
That thought process helps her survive in an industry that places so much emphasis on appearance. Especially when she has to vamp it up in photo spreads and nude scenes.
"It's empowering," she says. "I'm not some young girl with the photographer going, 'Will you take your clothes off?' I'm like [mimes stripping], 'How does this look?' They're like, 'Today we're not going to put anything other than bras and heels on you,' and I'm like, 'These heels are not high enough.'"
For Diaz, it really comes down to her knowing what's acceptable and what isn't. Allowing herself to be objectified, but not the point where she can't control it.
"I'm a woman, I know how to handle myself," she says. "I know what I feel comfortable doing and I know my sexuality."
+++++++++++++++++++++++++++++++++++++++++++++
18-years old Australian model Julia Nobis by Cara Stricker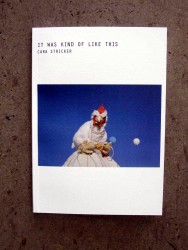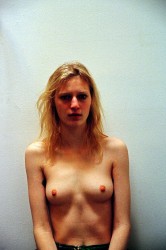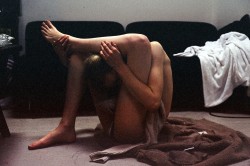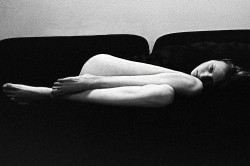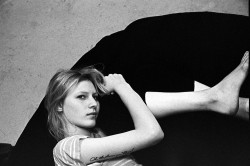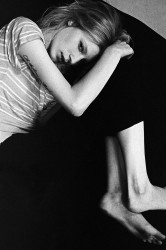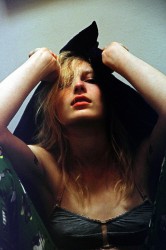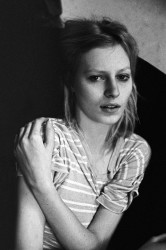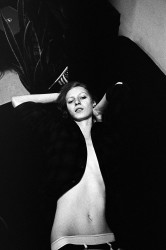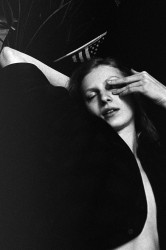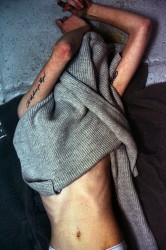 Julia Nobis: Model Talk at Fall/Winter 2012/13 Fashion Week
* It's safe to say if you combine "from Australia" with "female model" equals "nudity". Beautiful girls, beautiful country and positive outlook on everything. Pity they stuck to disgusting "white only" immigration policy for so long. It's funny though white folks from South Africa migrated to Oz after the end of Apartheid and now they're on the move again (with other racist-minded Aussies) to US/Canada after Australia extended the open door policy to Asian countries. The influx of Middle-East people didn't help matters either. The latter mostly got to do with their reli

gion.
+++++++++++++++++++++++++++++++++++++++++++++
Caitlin Stasey, Sianoa Smit-McPhee, Tom Williamson board
'Cheerleaders'
Caitlin Stasey ("Tomorrow When the War Began"), Sianoa Smit-McPhee ("Hung") and Tom Williamson have come on board to star in Moderncine's supernatural thriller "All Cheerleaders Die."

Lucky McKee ("May," "The Woman") and Chris Sivertson ("The Lost," "I Know Who Killed Me") are directing from their own script. Story centers on a 17-year-old rebel on a mission to take down the captain of the high school football team who rallies a group of cheerleaders around her cause, but after a tragic turn of events the girls are thrust into a supernatural battle.

The film is produced by Andrew van den Houten and Robert Tonino with Arrien Schiltkamp exec producing and Russell Dinstein co-exec producing. The movie is scheduled to begin filming Nov. 26 in Los Angeles.

McKee and Moderncine worked together previously on the thriller "The Woman." "Cheerleaders" is a reimagining of a video project McKee and Sivertson wrote and shot after graduating from USC Film School a decade ago.

Recent Moderncine projects inlcude "Funeral Kings," which debuted at this year's South by Southwest Film Festival and a pair of movies in post-production -- "Jug Face," based on Chad Crawford Kinkle's screenplay, and Brian Avenet-Bradley's "Black Butterflies," starring Gary Cairns and Brad Dourif.

Stasey is repped by UTA and Magnolia Management and Smit-McPhee by ICM Partners and the Schiff Company. Williamson by is repped by Rothman Patino Andres Entertainment. Sivertson is repped by CAA, Aperture Entertainment, and Sloss Law. McKee is repped by Grossman, Nichols, Adler and Feldman.
+++++++++++++++++++++++++++++++++++++++++++++
Machine Gun Kelly: "Hold On (Shut Up)" F. Young Jeezy
Machine Gun Kelly's video for "Hold On (Shut Up)" stays true to the song's aggressive in your face raps as it features the Clevelander stealing a car, setting things on fire, and driving off with a naked girl. Jeezy appears in the video rhyming side by side with MGK.
The video gets the NSFW for the boobies that first pop up at the 1:48 mark. "Hold On (Shut Up)" was produced by JP Did This 1 and is the third single off Lace Up, which was released by Bad Boy on Oct. 9. Watch below.
+++++++++++++++++++++++++++++++++++++++++++++
HNS Editorial

:
Alessandra Garcia-Lorido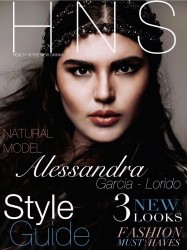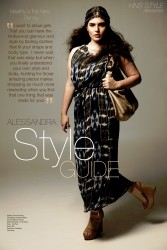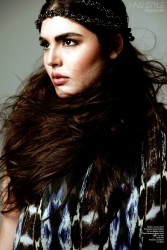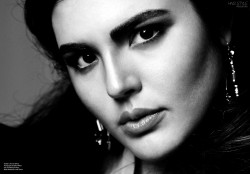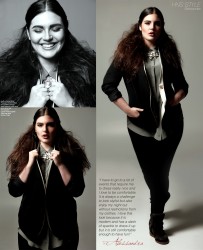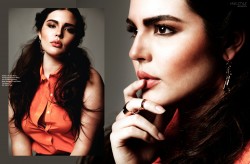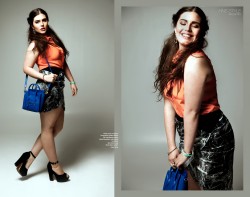 The most apt word to describe plus-size model Alessandra Garcia-Lorido is "sultry," but "gorgeous" also applies to this exotic brunette. Her beautiful face and seductive curves have made Alessandra a hot ticket in the plus-size modeling business. As you can see from these photos, she has everything she needs to be a superstar!
21-year-old Alessandra Garcia-Lorido has an impressive pedigree, since her dad is acclaimed actor Andy Garcia and her sister is hot actress Dominik Garcia-Lorido. This curvaceous beauty tried her hand at acting, appearing in her father's films "Just the Ticket" in 1999 and "The Lost City" in 2005. She had a typical Hollywood childhood, palling around with contemporaries like Dakota Fanning.
Now Alessandra is signed to Natural model management and has already snagged layouts in Elle and Vogue Italy, plus, she was on the cover of the Style Guide issue of Healthy is the New Skinny, as well as having an extensive layout on the inside.
Family History
Alessandra's dad was born Andrés Arturo García Menéndez in Havana, Cuba, in 1956, but the family fled to the U.S when he was five years old. They settled in Miami and that's where Andy began his acting career.
He moved to Hollywood in his 20′s and paid the bills playing gang members until he got his big break in "The Godfather Part III." His performance as the illegitimate son of Sonny Corleone earned Garcia an Oscar nomination for Best Supporting Actor.
Garcia wed María Victoria Lorido in 1982 and the couple have four children: Dominik Garcia-Lorido, born in 1983, Daniella, born in 1988, Alessandra, born in 1991 and Andres, born in 2002.
It can't have been easy for Allesandra, growing up in the spotlight in an environment where looks are everything and the only acceptable size is zero. Hopefully, the experience of being a teen in a place where mean girls are the norm has toughened her up so she won't be surprised at some of the abuse flung at plus-size models, like the ugly incidents we reported from the recent Allistyle show at Toronto Fashion week.
Alessandra the Role Model
Alessandra's quote from Healthy is the New Skinny conveys a positive attitude that should take her far as a plus-size model—especially paired with her killer looks. Hopefully, she can help to encourage young girls to be themselves rather than starving to achieve and impossible ideal. These days, those young women need all the help they can get.
Plus-size models just don't get the respect and fawning adulation their skinnier sisters receive from the media and the public. A plus-size model that is in shape to run a marathon gets called "fat" while a supermodel who throws up several times a day is idolized as a goddess. No wonder so many impressionable teens have eating disorders. And no wonder plus-size models have to fight so hard to be accepted as the stunningly sexy babes they really are.
The fashion press may snicker at bountiful beauties like Alessandra, but men are likely to react much more positively when a woman looks this hot.
"I want to show girls that you can have the Hollywood glamour and style by finding clothes that fit your shape and body type," Alessandra stated. "I never said that was easy but when you finally understand your own style and body, hunting for those amazing pieces makes shopping so much more rewarding when you find that one thing that was made for you."
* It's quite possible Andy two gorgeous daughters could well go topless in 2013. Curvy Dominik is under pressure to show her tits on second season of Magic City. And plus-size models tend to pose nude to draw attention and Allesandra will want to

put one over on her sister

. They're Hollywood through and through after all. Daddy Garcia needs to be super vigilant next year.
+++++++++++++++++++++++++++++++++++++++++++++
ELLE 20th:

K

aya Scodelario
from JAESUNSONG
+++++++++++++++++++++++++++++++++++++++++++++
Bess Armstrong On 'House Of Lies'
My So-Called Life
alumna
Bess Armstrong
has landed a recurring role on the second season of Showtime's dark comedy series
House Of Lies,
about a group of ruthless management consultants. In a 6- to 7-episode arc, Armstrong will play Julianne Hotschragar, a Meg Whitman-type character. She recurred on
One Tree Hill.
+++++++++++++++++++++++++++++++++++++++++++++
Steven Sebring "

Mirrors

" for WOLF magazine
from WOLF Magazine
Steven Sebring Shoots "Mirrors" for Wolf Magazine on the new Epic-M Monochrome Camera
Directed and Lensed by Steven Sebring
Models: Vasanthi Kumar , Ivy Timlin , Giovanna Pelella , Elsa Andrade , Ciara Turner , Svetlana Shaykhoun, Jessica Smith , Brie Harding , Tatiana Krasikova and Valentina Shardina.
+++++++++++++++++++++++++++++++++++++++++++++
Bradley Snooper:

Actor caught ogling co-star Jennifer Lawrence's boobs
Cleave it out .... Bradley sneaks a peek down Jen's top
BRADLEY Cooper is caught sneaking a peek at his stunning co-star Jennifer Lawrence's boobs at a screening of their brand new film.
The actor's eyes wandered down 22-year-old Jennifer's black low-cut frock as the pair posed on the red carpet to promote Silver Linings Playbook.
Bradley, 37, and Hunger Games star Jen play an "are they/aren't they" couple in the rom-com - and there was plenty of real-life chemistry on show as they cuddled in front of cameras at the Beverly Hills bash.
Let's hope Brad's girl, Avatar star Zoe Saldana, understands it's all for show.
The couple started dating earlier this year after meeting on the set of movie The Words.
They split in March but rekindled the romance in September.
On-off-on again ... Brad's dating Avatar babe Zoe Saldana
* Maybe Bradley is hungering for a second look at her tits up-close and personal after working with her on Serena. There supposed to be a torrid love scene and possibly Jenn first nud

ity on-cam

. Danish director Susanne Bier was reportedly hired - among other reasons - because Jenn wasn't too comfortable doing a sex scene with a male director. The script

is

by Christopher Kyle - the guy responsible for Alexander and that lengthy mating scene with nudity by Rosario Dawson. Serena and George Pemberton couplings are quite similar to Alexander and Roxane - tempestuous and impulsive (from the book). Even if she doesn't get naked in Serena, pretty sure Jenn will get her Kentucky bumpers out in yet to be filmed romantic drama "Ends of the Earth". It doesn't matter at the moment. Just like Kristine Stewart and Twilight franchise, Jenn signed an agreement with The Hunger Games producers that any movie she does with her nude in it will be shelved (theatrical release) - with prior understanding by those film producers - during and between her contractual obligation and release of all the trilogies. Something to do with tween audience getting all funked out and parents rais

ing

hell if Jenn walks around topless in a movie while Katniss adventure is still ongoing. If Serena do get a release date in 2013 then it's safe to assume there isn't any real nudity in the flick. Weinstein Company haven't set a definite date for shooting of "Ends of the Earth" but

it

probably

commence in

last quarter of next year with scheduled release in 2014.
+++++++++++++++++++++++++++++++++++++++++++++
Here is a teaser for our upcoming sitcom TV pilot presentation, "Promo Life". We have fifty five days to raise $30,000 for the production of the "Promo Life" pilot, and we need your help!! DONATE TODAY to our fundraising campaign at www.indiegogo.com/promolife Follow us on Twitter @PromoLifeShow Like us on Facebook www.facebook.com/PromoLifeShow
Featuring: Caite Upton, Jena Sims, Alison Yates, Jesse Grant, Blair Sharne', Drew Tholke, and Collin St. Dic.
Directed and Written by: Collin St. Dic.
+++++++++++++++++++++++++++++++++++++++++++++
'Spinal Tap' Christopher Guest, Chris O'Dowd BBC sitcom confirmed
Family Tree
will centre on O'Dowd's character Tom Chadwick, a 30-year-old who has just lost his job and girlfriend. After discovering a mysterious box left by a great-aunt, Tom sets off on an adventure around the world as he investigates the unusual stories and characters from his family's past.
The show will be filmed in a single-camera, improv, documentary style - a technique that Guest pioneered and is most famous for.
Also among the cast are Nina Conti, Tom Bennett, Ed Begley Jr, Maria Blasucci, Matt Griesser, Don Lake, Michael McKean, Lisa Palfrey, Amy Seimetz and Fred Willard, as well as co-writers/co-creators Christopher Guest and Jim Piddock.
Guest said: "I am... delighted to welcome myself to BBC Television. I am very lucky to be working with an incredibly talented cast. Chris O'Dowd has been on my radar ever since he was a child actor in Wales."
O'Dowd added: "I'm terribly excited and monumentally under-qualified to work on an improvised show with Chris Guest. I call him Chris 'cos we are friends. He calls me George. I don't know why."
BBC Two boss Janice Hadlow said: "I am delighted to welcome Christopher Guest to BBC Television. It will be his first television series for British audiences and one I am proud to have here on the BBC. It has a stellar cast led by the fantastic Chris O'Dowd and is an exciting collaboration with NBCU International and HBO.
Family Tree
will form a key part of the channel's comedy next year."
+++++++++++++++++++++++++++++++++++++++++++++
Skin and bones

Allison Williams

.Why the hell she is losing weight like crazy even by Hollywood standards

?

She is

n't

exactly doing her first nude scene on The Girls and wants to look good

in her birthday suit

.........
+++++++++++++++++++++++++++++++++++++++++++++
VIFF 2012: The Best and Worst
There was a large host of great and horrible films otherwise, so let's get into them!
The biggest disappointment I had this year was that the music features were nowhere near as strong as they were last year. In fact, in 2011 I gave runner up Best Feature to Inni, the sigur ros concert (sort of ) film. This year's concert film was about the Tragically Hip, so first of all, blegh. However, the Canadian film entries were stronger this year, as 2011's serving were mediocre at best.
+++++++++++++++++++++++++++++++++++++++++++++
'Russia is a beggar':
Miss Earth entrant attacks 'greedy' elite
Natalia Pereverzeva ... "It is an endless Caucasian war."
Russia's entrant for the Miss Earth 2012 beauty pageant has provoked outrage in her motherland by calling it "a beggar" and "my poor long-suffering country, mercilessly torn to pieces by greedy, dishonest, unbelieving people".
In a remarkable outburst, Natalia Pereverzeva said Russia was "a great artery, from which the 'chosen' few people are draining away its wealth".
My Russia is a beggar. My Russia cannot help her elderly and orphans.
The 24 year-old issued the attack in response to a standard question, asked of all Miss Earth contestants, about what made her proud of her country.
The annual international beauty contest, which emphasises environmental issues, is being held in the Philippines.
Miss Pereverzeva, a model and former finance specialist, began by praising her country, saying it was "a kind cow with very big eyes, funny horns and always chewing its mouth; oh, what sweet milk she gives!"
Veering off message, she added: "
My Russia is a beggar. My Russia cannot help her elderly and orphans. From it, bleeding, like from a sinking ship, engineers, doctors, teachers are fleeing, because they have nothing to live on. My Russia - it is an endless Caucasian war.
"
The stinging indictment, published in full on the pageant's website, caused a furore in Russia.
The Komsomolskaya Pravda newspaper carried the front-page headline:
"Did our Miss Earth 2012 contestant slate Russia or tell the truth?"
Dmitry Steshin, a commentator for the newspaper, said Miss Pereverzeva had expressed herself in tired Western stereotypes. The beauty contestant was involved in "trading her body in photographs to arouse the sexual instincts of the end consumer" and her opinion was therefore worthless, he suggested.
But another observer, Sergei Chernykh, said Miss Pereverzeva had spoken common truths and was only being blamed because she had said them in front of foreigners. "Where did she lie? Don't we say the same things ourselves?" he said.
Miss Pereverzeva, who was Miss Moscow in 2010, courted controversy last year by posing for Russian Playboy.
+++++++++++++++++++++++++++++++++++++++++++++
* I've said it before, and I'll say it again. Nobody does self-loathing better

than Orientals.
Singapore blogger admits to having cosmetic surgery to make more money
SINGAPORE - Face it, being beautiful can open more doors to better opportunities.

And local blogger Peggy Heng, 23, unabashedly admits she has had cosmetic surgery to further her career as a model and beauty contestant.

But she used to criticise others for going under the knife to look better.

The change in attitude is stark. Like many other impressionable wannabes, she has been seduced by the fame and fortune of a falsified face.

And she has become mercenary too - again, unabashedly so.

Just before her trip to Seoul for surgery in July, she offered The New Paper an exclusive look at what she was going in for.

This week, Miss Heng has come out to share what her journey of vanity has been like.

"I feel so wonderful now, even more confident than I ever was," she gushes.

That confidence, she says, is especially vital to a model and pageant queen.

She added: "In the past, I'd be concerned over which angle is better for the cameras, but now I don't have to worry about such details. I'm really pleased with the results."

The surgery - on her face, eyes and nose - cost 16 million won (S$18,000) and was sponsored by Korean cosmetic surgery company Item Clinic.

Not everyone can see the difference before and after the surgery, she concedes.

"Only family members and close friends can tell what's really been done."

That's because people have to see her without her make-up, she says.

The imperfections that she was unhappy with previously included "small and sleepy eyes despite my double eyelids", a round nose tip, a square chin and a flat face.
'I only have one life'
Miss Heng explains: "My eyes are now brighter and bigger. I don't have to depend on make-up to create the doll-eyes effect."

Add to that, a smaller and sharper nose, and a face that is no longer flat and concave.

Her protruding chin has also been fixed - it is now V-lined with a more defined jawline.

In return for Item Clinic's sponsorship, she has blogged about her experience and will continue to share updates for the next five years as its ambassador.

"It's human nature to constantly seek perfection. I have only one life," she says.

"Most importantly, I want to live for myself, to do this for my own happiness. And that means I will not be affected by what others think or say of me."

Did her move have anything to do with being a victim of bullying when she was in secondary school? "People called me names like 'horse face', 'banana' and 'peanut' because of my slightly protruding jaw," she recalls.

When she was in her teens, a dentist once suggested that she go under the knife to "correct my under-bite". The procedure is called bimaxillary surgery.

"It was too expensive for me at that age," she says.

Yet Miss Heng admits that the road to changing her face was bumpy - she once sank into a short period of depression.

"The recovery process was painful, especially in the beginning, and I'm not talking about physical pain.

"I felt so negative and emotional about myself and the whole thing (the surgery)."

Day two after the surgery was the most painful, she says.
According to Miss Elaine Teo, regional marketing manager of Item Clinic, the clinic doctors wanted to create the "Barbie doll" look for Miss Heng.

In total, she underwent five major procedures, performed by three specialists.
FACE: T-osteotomy for V-line mandible contouring and fat transplant. Gathers the bones of the tip of chin and trims the chin line to adjust the ratio of the tip of the chin.
Her chin is also more delicate and smaller, giving her face a more heart-shaped look. She had T-osteotomy for V-line mandible contouring.
This process also trims the chin line smoothly for people with wide or long chins.

EYES: Full incision double eyelids surgery with magic medial epicanthoplasty. This creates large and distinctly vivid eyes.

It also improves the narrow gap between the eyes and the inclination angle of the inner corner of the eyes.

EYES: Lateral canthoplasty. Helps people have larger and distinctly vivid eyes by extending the length of the outer corner of the eyes.
NOSE: Open rhinoplasty. Corrected Miss Heng's slightly upturned nose so it now slants between 95 and 105 degrees.
She also had lateral canthoplasty. This helps people have larger and distinctly vivid eyes by extending the length of the outer corner of the eyes.
On top of the world
Miss Heng claims that she can easily pocket $3,000 to $4,000 a month from her blog, but that is still nothing compared to what some other top bloggers can earn.

High-profile bloggers like Wendy Cheng (also known as Xiaxue) can pull in an average of $1,500 to $2,000 a week through advertisements, based on the number of readers attracted to their blogs.

A month after her surgery, Miss Heng took the first runner-up position at the Miss Scuba Singapore 2012 and the subsidiary title Miss Beautiful Body.

On Thursday night, she picked up the Miss Physique title at the Best Model of the World (Singapore) 2012 held at Zouk.

Last Saturday, she was named Miss Photogenic and Miss Stylish at the Miss Singapore Bikini International 2012.

Says Miss Heng: "Cosmetic surgery removed my insecurity over my facial flaws and now, I feel like I am on top of my world."
She also said she did not do any work on her body and will not ever have work done on her body as she would rather exercise and is otherwise happy with her breast-cup size and body shape.
Freaking out
"I could barely open my eyes with all the discharge (a result of the lateral canthoplasty that was done to help her achieve larger and distinctly vivid eyes) and my face had ballooned beyond imagination," says Miss Heng.

"When I first saw the bandages, I freaked out.

"I was like, is that me? Really? I couldn't make sense of what would happen to my face. But I wasn't too worried that it was a botched job since I was the clinic's ambassador. "Honestly, it's quite painful to be reminded of this most demoralising period of my life."

What helped her pull through the seven days was the support from her family and friends.

"I focused on recovering faster, in the hope that I can see the final result - an even more beautiful me."

She doesn't deny some critics' accusations that she has changed her tune. She had previously blogged against cosmetic surgery.

"That was how I felt when I was younger, but we all go through various phases of thoughts and ideals as we're growing," she says.

"At this stage, after being exposed to more in this (entertainment) industry, I have come to accept the reality that plastic surgery is really very common.

"But not everyone will be happy to announce it. Many tend to pretend that they went off for a holiday and suddenly return looking good and refreshed.

"This world is still superficial to a certain extent, especially in showbiz or front-line service. "You can't deny that good looks will land you more and better opportunities."
Dating Event Promoted With Blowjob Video
blogger
of sorts in the city, created a four minute video about the trials and tribulations of dating. The video progresses to a scene in which Heng in about to give a face painted man a blow job but just before she begins, she stops, turns to the camera and says, "But that is not the way to solve relationship problems."
Then the whole thing turns into a promotion for a dating couch and event which exclaims, "Boost your social life today!" The whole thing is ridiculously cheesy but has sparked a bit of outrage with people
calling
the stunt "lame, pathetic and immature."
Apparently, the entire thing arose from a falling out Heng had with her boyfriend which was filmed and uploaded to YouTube. While Heng wanted a cash exchange from the former boyfriend to take the video down, the boyfriend's supporters urged the man to ask for oral sex instead.
You can view the whole silly thing below.
+++++++++++++++++++++++++++++++++++++++++++++

L.A. porn stars ignore law requiring protection during sex scenes; the show goes on minus condoms
LOS ANGELES, Calif. - The show must go on, is the entertainer's credo, and it did just that in the U.S. Porn Capital even after Los Angeles County voted to require performers to use condoms when filming sex scenes.
One of the industry's biggest stars, James Deen, reported for work, condom-free as usual, just hours after voters adopted the new law.
During a break in the action Thursday, however, Deen raised the same questions on the mind of everyone in LA's billion-dollar-plus porn industry: Can a planned court challenge get the new law tossed out before it is even implemented? Or, perhaps this time next year, will he be making films like "Atomic Vixens" and "Asian Fever Sex Objects" in some place like Las Vegas or Florida?
The law, listed on the ballot as Measure B, was passed by 56 per cent of voters Tuesday. It won't take effect until election results are certified, which likely will be several more days. It could take months longer before county health officials decide how to enforce it and whether they must begin dispatching prophylactic police officers to keep a close eye on actors.
The Department of Public Health issued a terse statement with no timetable for developing an enforcement plan. There was no hint of whether there would be surprise inspections or if public employees would be paid to watch porn flicks to see if actors were complying.
The nation's adult entertainment industry, which is believed to generate as much as $7 billion a year in revenue, according to the trade publication Adult Video News, vigorously opposed the new law. It argued it is unneeded because of safeguards that include monthly venereal disease checks for all working actors.
They also maintained it would be costly and difficult to enforce and could drive the business out of Los Angeles' sprawling San Fernando Valley, taking with it as many as 10,000 jobs, including actors, directors, film editors and crafts and makeup people.
The main problem, they say, is that fans don't want to see actors using condoms.
"The last time we attempted to go all condom, our industry lost sales by over 30 per cent," said Deen. "That's a huge hit to our economy."
Deen, who has appeared in more than 1,000 hardcore films over the past nine years and estimates he's been in about 4,000 sex scenes, said he's never been infected with any disease and he gets tested every two weeks.
"I love condoms, I think they're great and the safest thing you can do in engaging in sexual intercourse with a stranger," he said, adding he uses them in his personal life but not onscreen.
Industry officials, meanwhile, say the last reported case of HIV linked directly to work was in 2004. Since then, they add, about 300,000 films have been made.
Michael Weinstein, the non-profit AIDS Healthcare Foundation's founder and president, disputes those figures, saying there have been other, more recent HIV infections, not to mention numerous cases of gonorrhea, chlamydia and other sexually transmitted diseases.
Weinstein, whose group led a petition campaign to place the measure on the ballot, says he plans to take his campaign statewide.
In the meantime, he says implementing and enforcing the new law should be easy.
"This is no different than supervising restaurants or nail salons or barbershops," Weinstein said. "You fill out forms, you are granted a permit and, periodically, somebody goes out and does spot inspections."
Easy to implement or not, porn producers say the cost of paying for permits will likely be steep and the drop-off in sales could bankrupt them.
"Certainly this is the biggest threat that I've seen to the industry in a very, very long time," said Steven Hirsch, chief executive of Vivid Entertainment Group, one of the largest purveyors of porn films, including celebrity sex tapes and popular X-rated parodies of "Batman" and "Superman" films. "There have been obscenity prosecutions, but this is something on a whole different level."
Hirsch, who co-founded Vivid 28 years ago, said he is confident the industry will get the law overturned on the grounds it violates filmmakers' First Amendment rights of free expression.
If it isn't overturned, he said his company will simply move production out of Los Angeles County to survive.
Several people who attended an emergency meeting of the industry's advocacy group, the Free Speech Coalition, last week, said porn producers have already been in touch with officials in Las Vegas and parts of Florida. In some instances, they said, tax incentives have been offered to lure them.
Through a quirk in county law, the industry might even be able to pack up and move just a few miles down the freeway to Pasadena or Long Beach.
Those municipalities, although located in Los Angeles County, have their own health departments, and Pasadena said earlier this week it won't enforce the new law.
That would be just fine for many actors and directors, who say they don't really want to leave their home base.
"People forget that porn people are people too," said Kylie Ireland, a veteran actress and director who has appeared in such films as "Being Porn Again" and "Calipornication."
"They forget that we have families and we are married and we have kids and we have lives and jobs and hobbies just like everybody else."
+++++++++++++++++++++++++++++++++++++++++++++
A Phony Hero for a Phony War
By

LUCIAN K. TRUSCOTT IV
"What's wrong with a general looking good?" you may wonder. I would propose that every moment a general spends on his uniform jacket is a moment he's not doing his job, which is supposed to be leading soldiers in combat and winning wars — something we, and our generals, stopped doing about the time that MacArthur gold-braided his way around the stalemated Korean War.
And now comes "Dave" Petraeus, and the Iraq and Afghanistan conflicts. No matter how good he looked in his biographer-mistress's book, it doesn't make up for the fact that we failed to conquer the countries we invaded, and ended up occupying undefeated nations.
The genius of General Petraeus was to recognize early on that the war he had been sent to fight in Iraq wasn't a real war at all. This is what the public and the news media — lamenting the fall of the brilliant hero undone by a tawdry affair — have failed to see. He wasn't the military magician portrayed in the press; he was a self-constructed hologram, emitting an aura of preening heroism for the ever eager cameras.
I spent part of the fall of 2003 with General Petraeus and the 101st Airborne Division in and around Mosul, Iraq. One of the first questions I asked him was what his orders had been. Was he ordered to "take Mosul," I asked. No answer. How about "Find Mosul and report back"? No answer. Finally I asked him if his orders were something along the lines of "Go to Mosul!" He gave me an almost imperceptible nod. It must have been the first time an American combat infantry division had been ordered into battle so casually.
General Petraeus is very, very clever, which is quite different from stating that he is the brilliant tactician he has been described as. He figured if he hadn't actually been given the mission to "win" the "war" he found himself in, he could at least look good in the meantime. And the truth is he did a lot of good things, like conceiving of the idea of basically buying the loyalties of various factions in Iraq. But they weren't the kinds of things that win wars. In fact, they were the kinds of things that prolong wars, which for the general had the useful side effect of putting him on ever grander stages so he could be seen doing ever grander things, culminating in his appointment last year as the director of the C.I.A.
THE problem was that he hadn't led his own Army to win anything even approximating a victory in either Iraq or Afghanistan. It's not just General Petraeus. The fact is that none of our generals have led us to a victory since men like Patton and my grandfather, Lucian King Truscott Jr., stormed the beaches of North Africa and southern France with blood in their eyes and military murder on their minds.
Those generals, in my humble opinion, were nearly psychotic in their drive to kill enemy soldiers and subjugate enemy nations. Thankfully, we will probably never have cause to go back to those blood-soaked days. But we still shouldn't allow our military establishment to give us one generation after another of imitation generals who pretend to greatness on talk shows and photo spreads, jetting around the world in military-spec business jets.
The generals who won World War II were the kind of men who, as it was said at the time, chewed nails for breakfast, spit tacks at lunch and picked their teeth with their pistol barrels. General Petraeus probably flosses. He didn't chew nails and spit tacks, but rather challenged privates to push-up contests and went out on five-mile reveille runs with biographers.
His greatest accomplishment was merely personal: he transformed himself from an intellectual nerd into a rock star military man. The problem was that he got so lost among his hangers-on and handlers and roadies and groupies that he finally had his head turned by a West Point babe in a sleeveless top.
If only our political leadership, not to mention the Iraqi and Afghan insurgencies, had known how quickly and hard he would fall over such a petty, ignominious affair. Think of how many tens of thousands of lives could have been saved by ending those conflicts much earlier and sending Dave and his merry band of Doonesbury generals to the showers.
+++++++++++++++++++++++++++++++++++++++++++++