Starz Eyes 'Spartacus' Spinoff Centered On Julius Caesar
EXCLUSIVE
: While
Starz
's drama
Spartacus
is heading into its final chapter with the upcoming Season 3,
Spartacus: War Of The Damned
, Starz may not be ready to close the book on the successful franchise. I've learned that there is talk about a potential
Spartacus
spinoff series centered on Roman leader Gaius Julius Caesar. The spinoff idea, which is in the nascent stages, is being shepherded by
Spartacus
executive producer
Robert Tapert
.
Spartacus
was the brain child of Tapert and creator/executive producer Steven DeKnight, who is busy with another project, the hot sci-fi drama
Incursion, which is on fast-track development at Starz
.
Caesar is being introduced on the upcoming third and final season of
Spartacus
, which
premieres January 25
. The character, played by Australian actor Todd Lasance, is adding star power and a formidable new nemesis for the famous gladiator despite the fact there is no hard evidence that Caesar actually was involved in the campaign to put down the Spartacus-led slave rebellion, as he is on the show.
Spartacus: War Of The Damned
could serve as a nice starting-off point for a spinoff as it features a young Caesar who is yet to begin his ascent toward ruling the Roman state.
* Don't see this happening in any shape or form. Where's the appeal? You will need to be involved for the long haul with expected drawn out plot-lines

.

STARZ series projections are usually based on short term success. Tapert needs to move on........
++++++++++++++++++++++++++++++++++++++++++++++
Lisa Edelstein

Books Arc on House of Lies
46-years old

Lisa Edelstein is guest starring on "House of Lies." Edelstein will appear on two episodes of the Showtime series as Brynn, a "smart and sexy political consultant" who Marty (Don Cheadle) gets entangled with.
* I smell a Nadine Velazquez in Lisa's tweets. Keep an eye out for increasing provocative posts as her stint on HOL nears the airing date. She is 46 but with a body of a twenty-something chick. She wants to show them off before it eventually goes south.
++++++++++++++++++++++++++++++++++++++++++++++
Shin So Yul goes topless for movie
25-years old South Korean actress Shin So Yul is baring it all (literally) for her new movie.

In the upcoming romantic comedy My PS Partner, Shin So Yul plays So Yoon, the feisty ex-girlfriend of Ji Sung's Hyun Seung character.

Although Hyun Seung was madly in love with So Yoon, the girl eventually kicks the penniless aspiring musician Hyun Seung to the curb and finds a new, rich boyfriend.
In the newly released still cuts, the images preview scenes from when So Yoon and Hyun Seung were together. In it, a topless So Yoon holds a coy smile on her face as she crawls and tempts Hyun Seung, asking him to play with her instead of his guitar.
The character marks a stark contrast from the innocent school girl character Shin So Yul recently became famous for playing in tvN's high school drama, Reply 1997.

Regarding the risqué scene, Shin So Yul candidly shared, "Though there was some hesitation in the nudity, I actually found the scenes where I had to express the emotions of pain more difficult than the bed scenes."

My PS Partner also stars Kim Ah Joong and tells the story of two strangers who become entangled in an ordeal after a mistaken steamy phone call. The movie premieres on December 6.
[Interview] Reply 1997′s Shin So Yul Didn′t Love Kissing Eun Ji Won
Translation Credit : Esther Oh
She's finally receiving the spotlight after eight years. Shin So Yul is ready to make a new start after making herself known on tvN's Reply 1997.

Why have viewers fallen in love with Shin So Yul? It's because she's made her character relatable with the audience. The innocent love between Mo Yoo Jung and Do Hak Chan (Eun Ji Won), along with the dramatic breakup and reunion, has moved viewers. She's also made the crazy fangirls of the 90s laugh when she betrayed HOT and became a Sechs Kies fan.
We wanted to see what Reply 1997 meant to Shin So Yul.

How have you been doing since filming the last episode?

I've been filming variety shows and I've also been cast in a new drama. Many people are recognizing me and I'm thankful and happy.

Reply 1997 must hold a special meaning for you.

I've been acting for eight years, but I was involved in two lawsuits so I couldn't act properly. Now people are starting to recognize me. I still use public transportation so people on the bus, especially high school students, look and me say 'Hey, it's Mo Yoo Jung.' It feels good, but I also feel pressured to do better (laughs).

Shin So Yul and Mo Yoo Jung. Are they similar?

We're different. Our voices are different too. Mo Yoo Jung is cute, but I'm not like that at all. My voice isn't high in real life so when my close friends and parents see me act, they tell me they cringe (laughs).

How do people around you describe you?

I'm not very feminine, but I'm also not cool about a lot of things (laughs). I have the personality of a timid guy.

You're actually twenty eight, but you had to play the part of an eighteen year old. You look so young.

I was worried about the age gap between me and (Jung) Eun Ji. We're eight years apart, so I was really worried that people would see my wrinkles. So the solution I thought of was to not wear heavy makeup and just put on BB cream. I'm not sure how effective that was (laughs).

You had a romantic storyline with Eun Ji Won and there was even a kiss scene

Director Shin Won Ho insisted that we film the kiss scene in Gangwon-do. I thought to myself, 'I have to go all the way to Gangwon-do to film a kiss scene with a married man?', but once I saw how it turned out, I was satisfied (laughs).
Like you said, you must have been a little sad because you had a kiss scene with a married man

I thought I wouldn't be nervous since [Eun Ji Won] was married (laughs). I wasn't completely apathetic but my heart also didn't flutter either (laughs).

I heard the atmosphere when filming Reply 1997 was really good

I think the person who really helped bring out the best when shooting was Director Shin. He's not authoritative and he hung out with us without putting up any walls. We all became really close because he was like a brother and friend to us.

Out of Seo In Guk, Eun Ji Won, Lee Si Eon, and Hoya, who would you like to act with again?

They're all very different people. I want to be in a mellow drama with (Seo) In Guk, and Hoya has a good body so I'd like to have a romantic storyline with him in an action movie (laughs). I already acted with (Eun) Ji Won, so I'll pass (laugh). I want to be in a sitcom with (Lee Si Eon).

If you had the chance to be in a romantic drama with another actor, who would it be?

Ha Jung Woo. He's serious yet funny, and he portrays both the evil and good sides in him. I can never forget his eyes when he plays the innocent yet evil character. I fell for him when I saw him perform in a theater in college, and I was sad when my favorite star became so famous (laughs).

People were impressed by your Busan dialect in the drama. You're from Seoul, but how did you manage to pull that off?

I learned the dialect from an acting coach, but it was hard to follow the Gyeongsang-do intonation. People said I'm the master of the Busan accent, but I heard in the beginning I sounded awkward. I think it's because maybe I wasn't trying my hardest. I don't really have a special formula for learning the accent, but I think it's because the actors around me spoke in the dialect. I was able to pick it up naturally. I was happy because viewers were commenting that I improved so much compared to episode one.

What did you parents think?

My parents couldn't stop laughing while watching the drama. I was a huge H.O.T fan, so my dad stayed up with me and bought me concert tickets and put up H.O.T posters for me in my room. My mom was the one who ripped the posters. I think they could relate to Sung Dong Il and Lee Il Hwa (laughs).

It must have been easier to understand the drama because you were an HOT fan.

I was in a fan club when I was younger, but I'm not that passionate compared to them. I felt like I returned to that time period in my life when filming. I even felt guilty when I switched over to Sechs Kies in the drama. When people around me ask who I actually really liked back then, I confidently say H.O.T. The last thing I want to say is H.O.T must get back together (laughs).

You were MCing with Tony An on Mnet's M Countdown.

I nearly had a mental breakdown. My mind went blank when he was next to me. It felt like I was dreaming when we became close and I joked around with him.
Did you ever want to give up acting when you were involved in the lawsuits?
Acting was the only thing I learned so I didn't want to give up. Because I wasn't famous for a long time due to the lawsuits, I felt pressured to make it big at once. I also felt this way because I'm older. I was greedy, but now I'm more laid back after playing the part of a high school student (laughs). I think things will fall into place when I keep trying hard.
Is there a specific part you want to play?
I get a lot of roles that are bright and happy, but I also want to play a character who is really sad and depressed. I have a lot of stamina so I also want to be in an action film.
How do you relieve your stress?
I like baseball. I really like LG. I used to practically live in the stadium during baseball season, but I only went once this time because of filming. My favorite player is LG's Lee Byeong Gyu.
What is your goal?
I'm thankful that people are recognizing me through
Reply 1997
. I want to be evaluated through my acting. I want to not lose focus when I'm acting and try my absolute best.
++++++++++++++++++++++++++++++++++++++++++++++
What is

Helen Hunt

Doing These Days?
by Paulette Cohn (November 28, 2012)
'Mad About You' actress stars as sexual surrogate
I was a big fan of "Mad About You." Is Helen Hunt going to do another TV series?
—

Gabriel Britain, Bridgeport, Conn.
Hunt is very much up for a return to TV. "Every part of me would be ready to go if it was the right thing," she says. But until that happens, she can be seen playing a sexual surrogate in the movie "The Sessions," which is getting Oscar buzz for its star John Hawkes.
"The Sessions" is based on the real-life experience of Mark O'Brien (Hawkes), a 38-year-old man with polio, who spends the majority of his day in an iron lung. Something happens to make him decide that the time has come to lose his virginity. With the guidance of his priest (William H. Macy) and his therapist, he hires a sexual surrogate for the job.
Hunt takes on the real-life role of surrogate Cheryl Cohen Greene, which required a lot of time without clothing. But the 49-year-old actress says she was up for the job.
"Probably 10 actresses turned it down before me," she says. "I put [the nudity] out of my mind at first because I felt the story was so beautiful. There are so few good scripts that I just said 'yes' because I loved the story."
Acting isn't Hunt's only creative outlet. The mother of an 8-year-old daughter also is a director and is getting her TV fix behind the camera. Last season, she directed an episode of "Californication."
This year she is slated to helm "House of Lies" and "Revenge."
"I love it," says Hunt, whose father, Gordon E. Hunt was a director. "It's actually probably closer to my personality than acting. You're solving problems. You're not naked with a bunch of strangers. That out-of-control part of acting is part of what I like, but it's nice to go to work with your clothes on."
The Culver City, Calif.-born actress is hoping to put her TV directing experience to good use on the independent film she is trying to get off the ground, "Ride." Right now, she is working on getting the financing together for the film she describes as a "mother/son empty nest gone unhinged story."
++++++++++++++++++++++++++++++++++++++++++++++
Amanda Bredén NUDE nippleslip, model, posing, naked.
++++++++++++++++++++++++++++++++++++++++++++++
'Couples Therapy' Finale:
Courtney Stodden And Her Mom Talk Courtney Posing Nude Well, they made it to the end. Teen bride Courtney Stodden and her husband Doug Hutchison were still a part of the cast as VH1's "
Couples Therapy
" wrapped its season. But while her time in the spotlight may be coming to an end, it looks like she's thinking about other ways to get attention.
So what is the next move for the overly sexualized teen? Her mother dropped by to talk to Dr. Berman about Stodden possibly posing in the nude. Now that she's 18-years old, it seems the logical progression of the nearly-nude shots cluttering up her Twitter feed.
"A lot of beautiful woman have participated and posed for Playboy, very respectable, high-class, gorgeous women," Stodden's mother said. Stodden even reached out to Playboy via Twitter, writing that she'd say "yes" if asked. Apparently, though,
the magazine has already said "no" to her
.
There may yet be more to come about Stodden's time on "Couples Therapy" as well. Castmate Nik Richie told HuffPo some pretty shocking things about his time with her on the show. "Courtney made sexual advances at me every time we were alone in the house." He went on to say that she doesn't love her husband, adding, "she is too young and too high on meds to even know what love is."
* Shocked Playboy turned her down. Is it because Courtney all botched up plastic tits and butt? Even so she is just 18 and many folks including yours truly wouldn't have mind seeing her in her birthday suit. Nothing perks me up in the morning than a nude teen (above 18!).
++++++++++++++++++++++++++++++++++++++++++++++
Video:

The NSFW Hardy Bucks film trailer you have to see
Castletown's finest are about to go global, and here's the NSFW trailer that you'll really want to see.
The Hardy Bucks
, Amsterdam and Euro 2012, this film sells itself. But just in case you were thinking of NOT going to see the Hardy Bucks movie next year, this will surely change your mind.
The film follows the lads as they venture out of the cosy confines of Castletown and embark on an epic trip across Europe to watch the Boys in Green in Poland.
We all know that the Irish team didn't have the best of times over there, but on the evidence of this clip the Bucks certainly did. And with Eddie, Buzz, The Viper and all the rest of the lads all present and (sort of) correct, we know it will be great.
Sadly, we have to wait another few months before the film hits the screens. We can't wait.
++++++++++++++++++++++++++++++++++++++++++++++
18-years old Kiwi model Lili Sumner
:
Yusuke Miyazaki [Youth Vision November 2012]
With alluring, distinctive facial features - a classy gap tooth intensity, flawless complexion and plump lips, she presents a quirky, grunge meets glamour persona.
++++++++++++++++++++++++++++++++++++++++++++++
Miss USA

Olivia Culpo

visits with high schoolers
Booker T. Washington High School student Leah White, 17, snaps a photo of Miss USA Olivia Culpo, who was at the school today.
Miss USA Olivia Culpo visited classrooms at Booker T. Washington High School this morning.
Culpo, who is from Rhode Island, is in Pensacola to promote education and ARC Gateway's annual fundraiser.
Culpo, a cellist, started the morning watching Washington and Escambia High orchestra students perform.
"You guys keep up the good work," she told the students after the performance. "I'm proud."
Culpo then visited several classrooms for question-and-answer sessions with students.
They learned that she loves peanut butter and jelly sandwiches, she does her own hair and makeup and she hopes to have a career in the entertainment industry.
"I really like working with teenagers, especially girls," she said.
* Olivia is all demure right now as reigning beauty queen but Donald personally chose her because - just like Alyssa Campanella - Olivia loves to be in the spotlight. Her plans right now revolves around college. Personally I think the taste of being in the limelight will quickly pull Olivia back in after her reign ends next year. My money is on 201

4/15

when Olivia poses nude for a mag or bare it all in a movie. You guys may think I'm a fucking loony but just wait and see.....
++++++++++++++++++++++++++++++++++++++++++++++
Taiwanese Teen Discovers Older Sister in Online Sex Video, Awkwardness Ensues
When I was a lad the only thrills we got were from watching the blacksmith's daughter's enormous breasts bounce around under her petticoats as she skipped across the village square each morning to buy bread and milk. But then again, I was born in 1840 and we didn't have the computers then, let alone the Internet…
Kids today have only to power up their laptops and they're just a few clicks away from several lifetimes' worth of insanely graphic sexual content, meaning that parents have to keep a close eye on their offspring's web surfing to ensure that they don't stumble upon anything they shouldn't.
But spare a thought for the high school student in Taiwan who, during a harmless search for a little online smut, accidentally discovered a video of his older sister that had been uploaded without her knowledge…
After discovering the offending (in oh-so-many ways) material, in what we can only imagine was the most awkward conversation of his young life, the teenager called his sister into the room to look at the video, asking, if not pleading "Sis, this isn't you, right!?"
Wide-eyed, the boy's older sister watched as the video played on the screen. Sure enough, it was her, and the video was already racking up hits on the website.
It turns out that the video had been taken by the girl's ex boyfriend, a young man who the girl admits had "strange fetishes" and liked to record them having sex. The young
man had evidently uploaded the video to the porn-sharing website, which showed the girl in graphic detail, even mentioned her by name.
When questioned, the girl's ex boyfriend initially maintained that he had uploaded the video accidentally and that no harm was intended. Dissatisfied with his response, the girl took the issue to the local police who, after arresting and questioning the boy, discovered that he had uploaded the video intentionally "as an act of revenge" for the girl having dumped him.
According to the girl, her younger brother took the unusual step of searching for and downloading any videos of her as proof to show the authorities. We're not sure that "dedication" is the right word to use here, but we're sure that he had the best intentions at heart.
"Thanks to my brother spotting this video online so soon," the girl later told Taiwanese media, "I was able to have the video removed at a point where it had only been viewed around 10,000 times."
Ten thousand times? We have to admire the positive spin this young lady puts on the situation, but we think this incident should serve as a lesson to us all: the next time your partner suggests making a naughty little video, make sure you keep very close tabs on it…
++++++++++++++++++++++++++++++++++++++++++++++
Anal Sex With Brand New Kenzie Vaughn
remember on my reddit ama when i mentioned starting a series of me having sex with girls off the internet that wanted to bang me?

well i did it!!!!! i will be launching jamesdeen.com soon and it will hopefully be awesome and full of hot babes that are in porn and not that want to get it on. this post is about kenzie vaughn. she and i met on the set of the canyons and she decided she wanted to shoot a porno with me. she also wanted to get gangbanged so i introduced her to princess donna and she totally did a boundgangbang.com scene. i like this girl a lot and i hope i helped her live out her sexual fantasies in a safe and controlled environment.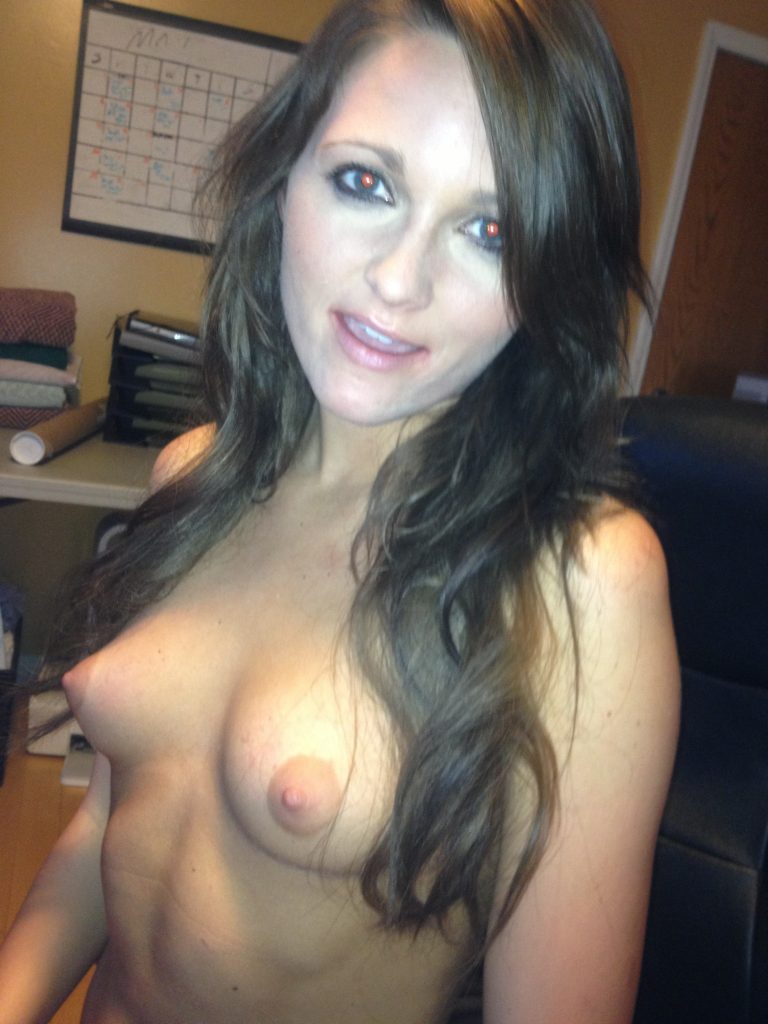 and she totally let me put it in her butt and that is pretty cool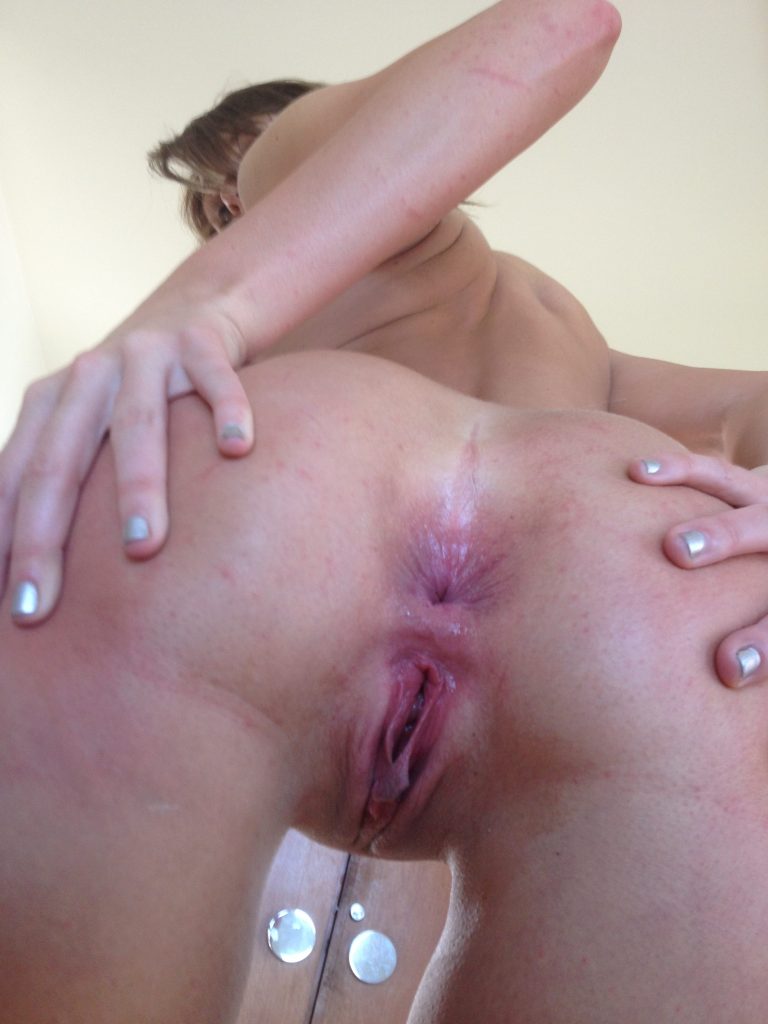 ++++++++++++++++++++++++++++++++++++++++++++++
Confession:

I Have A Favorite Male Porn Star And His Name Is Manuel Ferrara
I am a gal who enjoys watching porn. I have since I was a teen and used to put my ear up to the television speaker, volume real low so my parents couldn't hear, listening to the moans and groans coming from the picture garbled Spice Channel. Nowadays, I get my porn for free online; I'm usually pretty whatever about what I watch — I click around until I find something that strikes me as hot (the actors or "real people" seem genuine, there isn't a lot of annoying storyline, etc.) and hunker down for 5-10 minutes of self-lovin'. Until recently, I hadn't really understood the notion of having a favorite porn star. With so many porn videos available on the web, how do you even keep track of who's who? And, really, porn stars have never struck me as particularly compelling, especially the male stars, many of whom are really, really unattractive, their only attributes being, well, you know.
That is, however, until I came across Manuel Ferrara.

Last night, I was clicking around on TotallyNSFW.com, my fave free porn site (I think it's decently curated, unlike the free-for-all that is XTube, for example), and came across a random threesome video. The women in it were kind of whatever (weird '80s bondage gear? No thanks), but the guy in the video caught my attention. I recognized him. Oh HIM. I like him. It was the first time I recognized a porn star by face alone rather than by a famous name (James Deen, Jenna Jameson, Sasha Grey, etc.) and had such an immediate positive response. His name was Manuel Ferrara. I had seen this guy in a few videos before, during various absentminded porn-watching sessions, and always came (heh) away thinking he was a blast (heh, again) to watch. He was good-looking. He had an accent that was hard to place, but still, an accent. He was always really, really intense in his scenes, and at least seemed genuinely into the sex he was having and the women he was fucking. He always made intense eye contact, passionate kissing happened throughout the entire scene, and he and the women didn't seem to be working. Like they wanted to be fucking each other and the cameras just happened to be there. In an age where so much in porn is either incredibly staged or badly shot "amateur" crap, this is kind of hard to come by. Oh and did I mention that Manuel's sex partners always get off? Whether they're "acting" for the scene or not (and my hunch is that they usually aren't), the fact that their orgasm is given tons of attention is major — many adult films these days only consider the man's "money shot."

After spending a little bit of sexytime alone with Manuel, I got to researching this new crush of mine. That accent, which was hard to make out from just listening to his incredibly hot dirty talk, is actually French — the 37-year-old Scorpio was born there. And it turns out that a lot of women are obsessed with Manuel – he's one of the most popular male porn stars working today (second only, perhaps, to James Deen). He's also the four-time winner (a record!) of AVN's Male Performer of the Year Award. And, in a somewhat informal poll, four out of five female porn stars said that they had the best sex with him. And he's worked with a lot of them — in his 10 year career, he's done nearly 1100 films (oh so many more for me to watch). Manuel says that the way he fucks on camera is the way he fucks on real life, so it's no wonder that his scenes seem raw and unscripted. He also has a reputation for being incredibly respectful of women and their pleasure. Hot.

By the way, he has a pretty funny sense of humor too. Check out this hilarious (NSFW-ish) video I found, in which Manuel debuts his first dildo, crafted in the shape of his manhood, of course. You can wear it like a unicorn!
So, yeah, I have a favorite male porn star now. Manuel, if you're reading this,
thank you.
And if you want to do an interview with me,
get in touch
.
* I bet Amelia plans to do more than interview Manuel.
++++++++++++++++++++++++++++++++++++++++++++++