Girl de Jour
A tantalizing enigma of sex and sensibility,

Allison Williams

provokes as a prim princess turned bed-romping, lip-trembling HBO star.
Allison Williams arches back seductively at her Page Six Magazine photo shoot, her fingers gently tugging a silk robe that's slipped ever so slightly from her shoulders. The willowy Girls star sneaks a peak at her image in the camera and smiles.

"Devastating," she says admiringly.

Posing in the grandiose Greystone Court Gothic mansion, the 24-year-old Yale grad jumps at the chance to re-enact Catherine Deneuve's femme fatale in the sexy '60s flick Belle de Jour. Clearly, playing a frigid housewife turned escort suits her.

"She owns her womanhood and her own sexuality," Williams says authoritatively of Deneuve's role in the movie.
She can't reveal whether she'll be shedding her clothes in the upcoming season of Girls (unlike the perpetually disrobed Dunham, Williams kept covered last year), but she hints that radical changes are in store for her character.



"Marnie's not safe anymore; there are a lot of nets that have been pulled out from underneath her," she reveals. "You see more of that inner struggle between what it really means to be alone and what it means to be lonely.

"With a character like Marnie-and she and I certainly have this in common-we like to feel like at any given moment, we are not lost, and have it together," Williams says. "But we clearly may think back on a moment and go, 'Oh my God, I had no idea what was going on.' "
* This is how it'll panned out in Season 2. I was off by a season about Allison nudity. Allison supposed to show her butt but squirmed out of it no thanks to Lena easy capitulation. The other two girls also took advantage of Lena - still learning the ropes of show-running. Allison is quite flexible this time around and willing to bare her ass but the rest............going to be a body double. Unless we see Alli face and breasts in same frame, consider it a BD.
++++++++++++++++++++++++++++++++++++++++++++++
Banshee

: new Trailer
The trailer is here
++++++++++++++++++++++++++++++++++++++++++++++
24-years old former Miss France 2010 contestant (

M

iss Var 2010)

ALEXANDRA ZIMNY
by TREATS! resident photographer
DAVID BELLEMERE
We are now convinced – David Bellemere clearly has a talent for finding and photographing some of the most beautiful women in the world. In addition to finding Loulou for Issue #2 where she was discovered by Inez and Vinoodh, and photographing Anthea for Issue #4 which is quickly taking the Internet by storm, TREATS! has unearthed these photos David took of model Alexandra Zimmy at his home in France. The photos have Bellemere's trademark beautiful softness and sexuality, and, although not much is known about Alexandra, she's officially landed on our radar. It's no surprise that Bellemere has now been snapped up by Vogue Paris as a resident photographer.
Alexandra is now a model-cum-actress. More of her here and here and here and here and here and her tweeter.
* Is it the same girl? The freckles are at the right place but the face....guys, need your help for confirmation.
++++++++++++++++++++++++++++++++++++++++++++++
The UK Trailer for

American Mary

Has Arrived
American Mary
, Jen and Sylvia Soska's latest film.
The film opens in the UK January 11th and sometime during fall 2013 in the U.S.
++++++++++++++++++++++++++++++++++++++++++++++
Some Reasons To Watch

Restless

On Sundance Tonight
Instead of going out tonight, and spending

money

, seeing people you don't actually like talking to, grab a full-fat cheesecake, and settle down in front of Sundance, because tense

World War II

drama Restless is on, and you don't want to miss it.
In what The
LA Times
call "a very British Story" The Sundance Channel miniseries tells the tale of a woman who might be in danger because of her secret past as a World War II spy. They, The
LA Times
go on to call it, "a dimly lighted labyrinth of clipped sentences, meaningful glances and
sudden bursts of passion
rather than rock 'em, sock 'em car chases and gunplay.
The work
Eva and her compatriots are doing consists mostly of introducing false intelligence into the foreign press in the hopes of confusing the Germans and, later, persuading the United States to come to the aid of the Allied forces. (So there are no Nikita-like acrobatics, which would have only split Eva's skirt anyway.)
The
New York Daily News
seemed equally enamoured with the show, calling it "beautifully acted," adding, "Hayley Atwell plays Sally Gilmartin during the war and Charlotte Rampling plays her 30 years later, reflecting on those years with pride and vague unease." They add at the end of their short but sweet review, "Call it December's best-bet sleeper."
Restless is on at 9pm tonight on Sundance and has been rated TV-14-LV (may be unsuitable

for children

under

the age

of 14 with advisories for coarse language and violence).
* So no nudity for Hayley in first episode and hope is dimming

for

next week second part

premiere.

What the fuck is wrong with the reviewers these days? "Burst of passion" "steamy romance". Christ! Back in the 80's and 90's it refers to naked bodies entangled in bed (or any flat surfaces). Now it seems like a peck on the cheek is construed as "uncontrolled desire" and clothed sex turns into "unbridled raw coupling". Stupid mo

fos

. Getting my hopes high

before deflating

it with Hayley gorgeous face.
++++++++++++++++++++++++++++++++++++++++++++++
Vanessa Hudgens

Talks 'Spring Breakers' in Harper's Bazaar Arabia
In the issue, Vanessa dishes about her long awaited movie
Spring Breakers
. She said, "I've never been on spring break, I've never gone to college or had this group of girlfriends to go away with. I became very, very close with these girls. We had such an amazing experience together; it felt like it was our own little spring break. We allowed ourselves to let loose and push each other and see how far we could take it."
Gimme Shelter
," a movie where she plays a homeless teen mom. "It was a lot of fun after I got past those initial feelings of shock at the environment and I could just hang out with the children and the moms," Vanessa shared. "They were completely cool with me, they were very welcoming and they really opened up to me which was really, really sweet. They let me pick their minds and get inside of their heads. It was definitely devastating, but it's the reality of what happens to them."
More
here
++++++++++++++++++++++++++++++++++++++++++++++
Kaya Scordelario
The next big thing, Kaya Scodelario may only be 20 years old. But the talented former Skins starlet, swaps teen ennui for horses and Heathcliff in Wuthering Heights.
GQ: If this version of Wuthering Heights were on the school syllabus we might have stuck with the Brontes. Fair to call it a costume drama on crack?
Kaya Scodelario: I'd say [director] Andrea [Arnold] wanted to bring new life to the genre of period dramas without compromising the heart of the story.
GQ: Still, we hear you didn't bother reading the book.
Kaya Scodelario: That's true. And when I told Andrea she asked me not to read it and really liked that I was going into it fresh.
GQ: You must have been chuffed to snare the lead of Cathy ahead of some better-known actors such as Natalie Portman and Keira Knightley.
Kaya Scodelario: I was certainly happy to be offered the role. The main reason I auditioned was for the chance to work with Andrea. I thought her film Fish Tank was inspired and the idea of using unknown actors to play the lead was interesting, brave and hadn't been done before.
GQ: You went a bit 'method'. What was worse: hairy armpits or filming in northern england?
Kaya Scodelario: They kept me warm at night and kept the locals in the pub amused! And yes, 
it was extremely cold and windy. It's bleak, but I think it gives a real sense of isolation that the characters would have felt living there.
GQ: What would you be doing had Skins' philandering bad girl Effy Stonem not come along?
Kaya Scodelario: I would have gone to university to study psychology, although I feel my time on Skins was just as informative. I loved Effy, she'll always hold a special place in my heart. The show was essentially my training.
GQ: You've recently filmed Emanuel and the Truth About Fishes with Jessica Biel and Alfred Molina. How was it?
Kaya Scodelario: I was slightly terrified of meeting them both, especially Alfred as his scene in Boogie Nights is my favourite scene ever!
GQ: And just how hot is Mrs JT?
Kaya Scodelario: Ha! She's a lovely person and was a great friend to me off the set as well.
GQ: Could you see yourself moving to Hollywood?
Kaya Scodelario: I spent two months filming in LA and really enjoyed my time there; the sunshine was beautiful. But I'm a Brit at heart. I'm based between London and Lancashire and that already gives me the best of both worlds, the hectic lifestyle of the city and the calm environment of the country.
++++++++++++++++++++++++++++++++++++++++++++++
Midseason TV highlights
CABLE
HBO. Girls (Jan. 13, Sundays at 9), Lena Dunham's Emmy-nominated comedy, is back for Season 2, along with Laura Dern's Enlightened at 9:30. Game of Thrones is due March 31.
Showtime. Shameless (Jan. 13, Sundays at 9) returns for a third season, followed by comedies House of Lies at 10 and Californication at 10:30.
Starz. Spartacus: War of the Damned (Jan. 25, Fridays at 9) marks the final season of the swords-and-sandals series.
Netflix. House of Cards (all 13 episodes available Feb. 1), based on a British miniseries, stars Kevin Spacey as a scheming U.S. congressman.
AMC. The Walking Dead (Feb. 10, Sundays at 9) returns with eight new episodes;
and a reality-show Thursday lineup kicks off Feb. 14, starting at 8 with the returning Comic Book Men joining newcomers Freakshow and Immortalized.
BBC America. Ripper Street, a miniseries, picks up after the Jack the Ripper murders (Jan. 19, Saturdays at 9), and Spies of Warsaw, based on the novel, stars David Tennant (Feb. 6 and 13).
++++++++++++++++++++++++++++++++++++++++++++++
Doing a Playboy shoot earns you no respect, says former nude model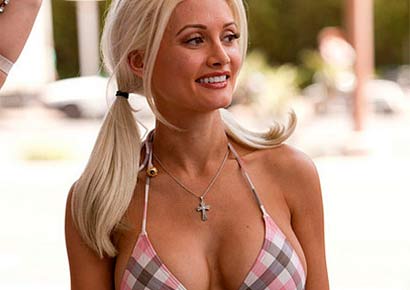 Nude no more: Holly Madison
The pregnant blonde has stripped off for the men's soft-porn magazine, which is owned by ex-boyfriend Hugh Hefner, but she isn't keen on her child following in her footsteps. "I don't think people are treated with respect in that environment," she said simply.
Madison, 33, is expecting her first child with boyfriend Pasquale Rotella and is due to give birth in March.
"Having a child on the way changes your perspective. You want to do things that will make them proud of you."
Earlier this week, Madison was hospitalised with severe morning sickness similar to the condition Duchess Catherine — who is expecting her first child with Prince William — was treated for, but she is now back home.
++++++++++++++++++++++++++++++++++++++++++++++
22-years old French model Awa Ceesay: Jannis Tsipoulanis photo-shoot
Nice profile here
++++++++++++++++++++++++++++++++++++++++++++++
My personal favorites for the Miss Universe 2013 title
* marked (

red

) the babes I believe will titillate us with nudes in future.
Miss South Africa 2012,

Melinda Bam

- with a name like that....Melinda is a major contender on a more serious note. Been hearing good things about the African babe.
Confident, charismatic with solid stage presence. Doesn't give a hoot what folks thinks of her which is a rare trait in a woman. Pity for nudity lovers if she wins the pageant. We have to wait bit longer to see her naked.
Miss Paraguay 2012,
Egni Eckert
-
blonde and quite experienced on pageants circuits. Not a good combo in my book.
Miss Malaysia 2012,

Kimberley Leggett

- she is not going to win the title but there is something about her....my mind envisioning her name with the phrase "scandal" in future.

Miss Venezuela 2012,

Irene Sofiá Esser Quintero

- top three placing.

Miss USA 2012,

Olivia Culpo

- Culpo will get a helping hand from Trump people and in return...
Miss Trinidad and Tobago 2012,

Avionne Mark

- just for her incredible tits.

Miss Switzerland 2012,

Alina Buchschacher

- the girl knows how to pose and flaunting her best body-part. She is a model after all.

Miss Sweden 2012,

Hanni Beronius

- Persian? Greek? One thing for sure. She is a babe.
Miss Kosovo 2012,

Diana Avdiu

- a model turn beauty queen. Chicks from East Europe rarely do well in Miss Universe but always likely to pose nude down the road.
Miss Mexico 2012,

Karina Gonzalez

- a stunner from the south.
Miss Netherlands 2012,

Nathalie den Dekker

- dark horse of the competition. Very experienced on the pageantry circuit. Very calculative too. She wants the big one before moving to fashion modeling.

Miss Norway 2012,

Sara Nicole Anderson

- a major poser but I like her. Fearless. Expect lots of NSFW tags in her future modeling assignments.
Miss Poland 2012,

Marcelina Zawadzka

- holy fuck! If only their personality is up to par with their looks, Polish girls will be winningest participants in history of beauty pageants. Top model material.

Miss Puerto Rico 2012,

Bodine Koehler

- no words are needed:

Miss Germany 2012,

Alicia Endemann

- dyed hair German hottie with nerdish-like persona. She is an actress by the way.
Miss Ireland 2012,

Adrienne Murphy

- those eyes will melt any guys heart. Aspires to be a Victoria's Secret model. It's a good the Irish girls are finally coming out of their communal-like shell. I see great things in Adrienne future and pretty sure she will bare it all in coming years.

Miss Ecuador 2012,

Carolina Andrea Aguirre Pérez

- the cheekbones on her....
Miss Croatia 2012,

Elizabeta Burg

- so many European porn makers have lamented the lack of Croatian girls in the biz. You know what. They got morals unlike other Europeans. Liz is a feminist and a model. You go, girl. But seriously please get naked as soon as possible.
++++++++++++++++++++++++++++++++++++++++++++++
Mother-Daughter Porn Duo Jessica Sexxxton, Monica Sexxxton Aiming To Be Filthy Rich
* Petite and skinny Monica mind-blowing Anal interracial scene at BangBros.com Monsters of Cock is probably her best work....
++++++++++++++++++++++++++++++++++++++++++++++
Why Starz Cancelled

Boss

(And Why It's A Tragedy)
Starz's Boss was officially cancelled on the 20th of November, but for anyone familiar with how the television system works in the US, the writing had been on the wall for quite some time. Why was it cancelled you might ask? Was it that bad? Was Kelsey Grammer just playing Frasier Crane again?
The long and short of it is that viewership figures in the States are what shows live and die by and Boss was no exception. It wasn't all that bad either; in fact it was rather good, with Grammer giving a career best performance. But that means nothing when people aren't watching. Grammer won the 2012 Golden Globe for Best Actor in a Drama Series over such fan favourites as Bryan Cranston (Breaking Bad) and Steve Buscemi (Boardwalk Empire) whose shows garner the viewership numbers to match the critical acclaim. Not even this win could convince people to tune in and the consistently low numbers led to the inevitable cancellation.
While rumours of a two-hour long TV-film circulate to wrap up the series (which was left unresolved), the likelihood of that ever happening are slim. The same idea was floated around for Deadwood (again another example of how critical adoration means very little) at the time, when it cancelled just as the main character arcs were starting to come full circle, but nothing ever came of it. As infuriating as it is, it is understandable for Starz to cancel the show if it is not making them a profit or getting the channel the exposure it so ravenously desires. The channel wants to be up there with the HBO's, the AMC's and the Showtime's of this world, but in reality cancelling a show like Boss will do little to close the gap. Maybe their other original programming like Magic City or upcoming shows like Frank Darabont's Noir might step up and give the network some success as so far, the only true success the network has had is with the Spartacus franchise which has done decently critically and viewer-wise. Starz over-confidence with the show particularly didn't help, with the show being renewed for a second season before the first had even aired. The ratings failure made people look silly.
Of course, there are other factors at play with the shows failure to attract an audience. Could the mere presence of Kelsey Grammer have people off from watching? It is possible given his long career focused primarily in comedy expecting something lighter than his scenery-chewing Tom Kane. Surely seeing Frasier Crane as a devious, vulgar-mouthed politician turned some people off which is a shame given how revelatory Grammer's performance is and the rest of the talented case (Martin Donovan in particular is great).
But what is certain is that outside the show's small and dedicated fan base, no one else really cared to invest in the Starz channel. Instead of Grammer's Golden Globe win intriguing people to get the Starz channel, it turned them off even more. Which is a damn shame as Grammer delivers here big time. Grammer at his best along with the skilled writing and intriguing central storyline of greed, lust, power and pretty much every other cliché that is rampant in film/television is explored uniquely here, even Connie Nielsen's Meredith, a potential dud character of a loyal wife could have been a bore, instead she is even more dangerous than Kane. Sadly, we'll never know how that relationship would finish or any concrete resolution to the many loose ends Boss left open for its third season.
Starz got so much right with Boss, but expecting it to compete with the HBO's and AMC's of the world was always going to be difficult, especially for a political drama up against Boardwalk Empire's gangster underworld, The Walking Dead's blood-splattered adventure and even Showtime's terrorist drama Homeland, which was the breakout star of last season's premieres. We can cross our fingers and hope that a TV film will wrap out the twisted saga of Mayor Tom Kane and company, but given how Starz have dumped the show it remains very unlikely that one of television's most criminally unseen shows will remain without a conclusion.
++++++++++++++++++++++++++++++++++++++++++++++
The Nude Cruise
Nude adult fun in the Caribbean is the highlight of November's Couples Cruise, theworld's largest clothing-optional, adults-only, swinger-friendly cruisewith almost 5000 people on board. Their Caribbean adventure featured nudebeach outings, nightly themed costume events, multiple public play rooms,and even a dungeon.
++++++++++++++++++++++++++++++++++++++++++++++
6 Real Auditions Gone Horribly Wrong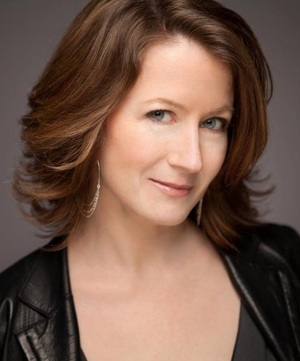 Casting Director Lana Veenker reveals disastrous actor choices in the audition room…and what to do instead.
1. Kissing the client is never okay.
Situation:
The actor insisted on kissing my hand—even when I tried to pull away—then grabbed my producer's hand and slobbered on hers, too!
Thought Process:
The actor thought it would make him memorable. It did…for all the wrong reasons.
Why it didn't work:
Germs! Eww!
What to do instead:
Enter, wave a quick hello, and find your mark. If we make a move to shake hands, great. Otherwise, assume we are germaphobic and don't want your clammy hand in ours.
2. Weapons in the audition room are a bad idea.
Situation:
The actress pulled out a prop gun and pointed it at producers as part of her scene.
Thought Process:
She thought it would look more realistic.
Why it didn't work:
It was realistic. It scared the bejeezus out of them! They're always worried some desperate actor might go berserk.
What to do instead:
Don't use props, except maybe a cell phone. Never surprise auditors with anything resembling a firearm.
3. There's no Oscar for directing self-taped auditions.
Situation:
The actor went to great lengths to produce his self-taped audition, with multiple cameras, fancy editing, stunts, and sound effects.
Thought Process:
He believed it would make his audition more impressive.
Why it didn't work:
Producers were so sidetracked by his directing efforts, they lost focus on his acting…and suspected he might be slightly off-kilter.
What to do instead:
Keep it simple. Good lighting. Neutral background. External mic. Camera on tripod. Competent (but not distracting) off-camera reader.
4. Know when to clam up.
Situation:
A venerable, elderly director said, "Tell me about yourself." Half a life story later, we still couldn't get the actor to stop talking.
Thought Process:
The actor wanted to etch himself into the director's memory.
Why it didn't work:
The director told me they didn't have enough time left on Earth to risk having his ear talked off on set.
What to do instead:
Answer questions confidently, but concisely. If we want more details, we'll ask.
5. Don't flaunt your privates.
Situation:
The actress wore a distractingly skimpy outfit, although the role didn't call for it.
Thought Process:
She believed she could win the role by looking sexy.
Why it didn't work:
Producers' reactions ranged from incredulous to offended. The conversation afterwards focused on her misguided wardrobe choices, instead of her acting choices.
What to do instead:
Wear clothes that flatter, but keep it PG. We'll inform your agent if a role requires specific attire.
6. Just say no to drugs
Situation:
The actor got jacked up on drugs for his character.
Thought Process:
He wanted to look like an authentic addict.
Why it didn't work:
It was so authentic, the director swore he would never hire him.
What to do instead:
As Sir Laurence Olivier reputedly told Dustin Hoffman (after he stayed up all night in preparation for a role): "Why don't you try acting, dear boy?"
Casting Director Lana Veenker began her career in London and, upon returning to her Northwest roots, founded one of the top location casting companies in the country.She currently casts for TNT's "Leverage," with 64 episodes under her belt, and NBC's "Grimm," now in its second season. Gus Van Sant, Robert Benton, Guillermo Arriaga, Catherine Hardwicke, and Tim Robbins figure among past film clients. Commercial accounts include Nike, Apple, and Nintendo, and international campaigns from Shanghai and Santiago.Lana is a member of the Casting Society of America and the International Casting Directors Network. She frequently lectures across the U.S. and abroad, most recently at The Actors Platform in London, IfiF Productions in Vienna, The Acting Studio in Berlin, Studio Bleu in Paris, and Prague Film School.She has been featured in The Hollywood Reporter, USA Today, MSNBC.com, MTV.com, AccessHollywood.com, and Wired, among others.
++++++++++++++++++++++++++++++++++++++++++++++