First Look:

Masters of Sex

and

Ray Donovan
++++++++++++++++++++++++++++++++++++++++++++++++
* so far all indication points to Allison first 'nude' scene
(on crash diet to look good naked?)
in Season 2. Just hope the nudity gods heed our prayers.
Allison Williams

OK with awkward sex scenes
Star of HBO's Girls opens up
++++++++++++++++++++++++++++++++++++++++++++++++
Morena Baccarin

Talks 'Heartbreaking' Homeland Season Finale and On-Screen Nudity
LOS ANGELES, Calif. -- With only two episodes left of "Homeland's" second season, fans are hungry for hints as to what will go down on the season finale.
Morena Baccarin — who plays Jessica Brody on the Showtime series — stopped by Access Hollywood Live on Friday, where she revealed the finale (titled "The Choice") will be gut-wrenching.
"It's a really heartbreaking finale," she told Billy Bush and Kit Hoover. "It's like a nobody-wins kind of situation."
As fans saw on last week's episode, Morena's character is still finding herself torn between two men – her husband, Sgt. Nicholas Brody (the former POW-turned Congressman and potential Vice Presidential candidate) and Brody's Marine brother Mike Faber, who she became romantically involved with during her husband's absence.
"I really identified with the plight of this woman – it's such an impossible situation that she's in and it's so beautifully written," Morena said of Jessica's attempt to balance love and family. "There's never an easy day at work on 'Homeland,' let me tell you!"
With the Brody family at a CIA safe house (with Mike!), and the Congressman continually keeping things from his wife and children, it's caused turmoil for the whole family.
"The kids grew up with Mike in the house, so it's really heartbreaking that she has to set that aside," Morena said of Jessica's continual struggles with trying to be a dutiful wife, while still being drawn to Mike. "And she's really trying to put the family back together and Brody's just really not available, and lying – a lot!"

In an additional interview with Billy after her appearance on Access Hollywood Live, Morena also dished on disrobing for the hit show.
"I'm not 100 percent comfortable with [on-screen nudity] — I don't know anybody who would be," she said, when asked about filming steamy scenes (like the one where Jessica surprises Mike, who is sleeping in the same safe house as the Brody family). "If I didn't feel that it was appropriate for the character and the show, I would not do it.
"I feel it's handled very tastefully," she added. "And of course I'm made very comfortable on set, everybody clears the set. It's just the few guys that have to be in there."
Though the 33-year-old actress is svelte and stunning, she said filming nude scenes is "still uncomfortable" and "nerve-wracking."
++++++++++++++++++++++++++++++++++++++++++++++++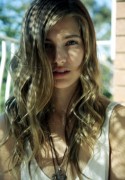 18-years old Australian model Eloise Boughton of ChicManagement and GiantManagement: by 35mm Fashion Photography
More of Eloise here and here and here and here
++++++++++++++++++++++++++++++++++++++++++++++++

Sex and nudity in local student film prompts wider review
"
Little Death
" is an experimental short film created by students of UNCW's Film Studies Department.
According to its prospectus, the 12-minute film will feature a bedroom sex scene that takes place in the middle of an urban street.
The project will be shot in digital HD and on 16 mm film.
The formatting switch is intended to distract and distance the audience from the world on screen, according to the filmmakers. It also will help to create a sense of exhibitionism and voyeurism.
The same cannot be said for other scenes featuring nudity that have filmed in Hollywood East.
In 2008, feature film
"A Good Old Fashioned Orgy,"
gave newcomers to filming a bit of a culture shock. The locally shot film is about a group of friends, and one guy in particular (Jason Sudeikis), coming to terms with growing up.
When his dad puts the family's summer home up for sale, Sudeikis' character, Eric, decides to throw one final blast before facing the real world — an orgy with all his best friends.
About 45 minutes in, actress Dee Dee Rescher bares it all for a romp with an older man. A few minutes later, viewers get a healthy dose of actress Angela Sarafyan.
Other Wilmington-made films have used nudity as well.
One of Wilmington's best known films,
"The Crow,"
(1994) featured a shot of actress' Bai Ling's butt, according to
Mr. Skin.com.
The story of a murdered man who comes back from the dead to avenge his death has become more famous for its star, Brandon Lee, son of martial arts star Bruce Lee, than for its story. The young Lee died after he was shot in the abdomen on set only a few days before filming was set to end.
David Lynch's 1986 film
"Blue Velvet"
polarized critics and audiences because of controversy surrounding the film's infamous scene in which Dennis Hopper inhales a mysterious gas and engages in abusive sexual activity with Isabella Rosellini while being watched by Kyle MacLachlan. Later, Rosellini appears nude and beaten in MacLachlan's character's front yard.
The award for Wilmington's most extreme sex scene goes to 1997′s "Lolita."
The film, based on the masterful novel by Vladimir Nabakov, is a beautifully shot, richly emotional drama from Adrian Lyne starring Jeremy Irons.
One sex scene substituted a 19-year-old body double for 15-year-old actress Dominique Swain. Even though filmmakers operated within the law, the film became a difficult sell to audiences and failed to find a good distributor, according to Indiewire.com.
Both "Blue Velvet" and "Lolita" made Indiewire.com's list of the
10 most controversial sex scenes
in cinema.
For more on nude scenes in Wilmington-made films, including some bare breats in "Weekend at Bernie's," check out
Mr. Skin.com
. (Fair warning, the site features nudity — lots and lots of nudity.)
If you know of other Port City-produced films not listed above that show a little skin, feel free to post your picks in the comment section below.
++++++++++++++++++++++++++++++++++++++++++++++++
Starz Eyes Futuristic Detective Drama From 'Chronicle' Producer (Exclusive)
"Human Error," from playwright Philip Gawthorne and producer Adam Schroeder, centers on a veteran detective who is paired with an artificial human known as a "synthetic."
Human Error
, set in the near future where artificial humans known as "synthetics" are being phased into the civilian sector. A veteran human detective is paired with one such synth and is tasked with a seemingly simple case that ultimately leads to a larger conspiracy.
British screenwriter-playwright
Philip Gawthorne will pen the project, with
Adam Schroeder
(
Chronicle, Zoolander, The Truman Show
) and
Ray Donovan
's
Bryan Zuriff
attached as executive producers. If ultimately ordered to series,
Human Error
would mark Gawthorne's first stateside TV project. His sci-fi fantasy
Assimilation Protocol
and rom-com
Modern Life Is Rubbish,
adapted from his acclaimed play, are being developed for the big screen.
The news comes as Starz continues to bulk up its original efforts, particularly key as the network is set to
lose its portfolio of Disney films
in 2016. Starz is scheduled to launch at least four scripted efforts in 2013, including the final season of
Spartacus,
season two of
Jeffrey Dean Morgan's
Magic City,
freshman period drama
Da Vinci's Demons
and new limited series
The White Queen
with
Janet McTeer
. Starz also is
developing
sci-fi action thriller Incursion from Spartacus'
Steven S. DeKnight
,
about a group of soldiers caught in a war against a hostile alien race.
Gawthorne is repped by CAA and Fourth Floor Productions.
++++++++++++++++++++++++++++++++++++++++++++++++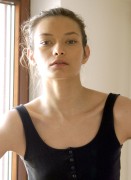 Romanian model Madalina Staicu: by Luca Bellumore for Vaga Magazine
More of Madalina here and here.
++++++++++++++++++++++++++++++++++++++++++++++++
A YouTube mash-up shows Charlie Kelly and Carrie Mathison have very similar ways of dealing with their conspiracy theories.
Claire Danes
) may have finally found her match.
Astute YouTube user
SGeorge244
noticed that the Homeland character's season one rantings about terrorist Abu Nazir (which have since been validated) bear a startling resemblance to
It's Always Sunny in Philadelphia
's Charlie Kelly (
Charlie Day
).
The mash-up between Carrie's rambling and famous wall of theories and 2008
Sunny
episode "Sweet Dee Has a Heart Attack" shows that Day had a pretty expert Carrie impression three years before
Homeland
even premiered.
Watch the sharply edited clip below, so long as you're not offended by the slew of NSFW language:
++++++++++++++++++++++++++++++++++++++++++++++++
Alyssa Campanella

MISS USA 2011: 2nd. Annual American Giving Awards ARRIVALS


J

ust look at Miss Exhibitionist. She is the type who lounges around the house naked. Lucky BF. But she must be miffed the photographers mistook her for Olivia Culpo and one of 'em was calling her by totally different name. Alyssa scheduled shoot with Steve Shaw TREATS! is coming along smoothly. At the moment it should be a nude spread. That's what Steve prefers and Alyssa desires. Third-party disruption is always a possibility. The pictorials will be her launching pad into movies/television. Alyssa wants to create a controversy that works in her favor similar to Kardashian/Hilton/Gaga publicity angle. But it's strange on her twitter there isn't peep about the photo-shoot and she is very firm in her belief of being a role-model for aspiring beauty contestants.
Olivia Culpo

MISS USA 2012: 2nd. Annual American Giving Awards

Jesus Horatio Christ! Olivia Culpo all dazzling in the dress. Culpo loves the limelight just like her predecessor Alyssa. Hats off to Trump for 'choosing' the two perfect girls to be Miss USA. I bet Olivia will be quicker than Alyssa in chucking her clothes but probably on-stage or in a

movie/cable show

. Yep. Olivia is planning to be an actress and already taking steps to achieve that goal.
++++++++++++++++++++++++++++++++++++++++++++++++
Spartacus - War of the Damned Spotlight :

Gannicus
The trailer is here
* look out for quick nip flash from Ellen Hollman. A first time nudie, Ellen will show ass and tits in couple of torrid and almost violent sex scenes.
++++++++++++++++++++++++++++++++++++++++++++++++