Porn Star James Deen and Lindsay Lohan To Star In Paul Schrader's 'The Canyons'
Nice move, Bret Easton Ellis and Paul Schrader, you've definitely got people's attention now. "American Psycho" scribe Ellis has revealed on Twitter that their upcoming L.A. erotic thriller, "The Canyons," will now star Lindsay Lohan alongside porn star James Deen, who was an early pick by Ellis.
Having successfully completed their Kickstarter initiative, casting is well and truly underway with these two the first additions. Deen will play protagonist Christian, a "trust fund kid, power player and major manipulator, who is a film producer that enjoys filming his own three-way sex sessions," while Lohan will play his girlfriend/former model, Tara, who "has sold her pride for the material comforts Christian can provide." Three other lead roles remain unfilled including Ryan, a bartender and young actor who is angling for a role in Christian's horror movie; Gina, who works for Ryan and is in love with him and is also looking for a role in the horror pic, and finally, Lindsay, a former actress turned yoga instructor who is sleeping with Christian, and falling in love with him.
Lohan's casting seems to be a smart marketing/PR move on both parties' behalf: the micro-indie "The Canyons" will now receive a boatload of free press coverage throughout production while providing Lohan -- who is currently involved in a bit of a car crash scandal (and of course filming "
Liz and Dick
" for
Lifetime
) -- another outlet for her seemingly never-ending comeback.
"The Canyons," billed as the antithesis of
MTV
's "
The Hills
," will follow a small group of young twenty-somethings trying to make it in Los Angeles. A highly publicized open casting call went out for the film, and we'll soon see who joins Lohan and Deen. Lensing will take place in July with a VOD/Netflix-style release planned in the future.
* This is a fan-fucking-tastic news. E-mailed a buddy of mine few months telling him the role of Lindsay will be perfect for Lindsay herself. Alter ego is now a yoga teacher having failed to catch on as an actresss. All that remains of her former career are false breasts and a penchant for melodrama. But apparently the real Lindsay squirms her way into role of Tara. Except for Gina - all other roles requires "some" nudity. Yep. Only James Deen will show his junk contrary to all the reports talking about full frontal by all cast member (
Ellis previously cautioning ahead of casting that the leads have 'to act and be full frontal naked b***ing girls and guys, realistically')
. The love scene between James's Christian and Lohan's Tara will involve intense mish and cowgirl with Lindsay topless. It won't be hard for Lindsay who have an eye and pussy for male porn stars. She was secretly date-fucking Voodoo for a while in gigolo type arrangement. And now bona fide Jewish porn superstar James Deen. Lucky gal. Expect more announcement to come from Brett revealing the names of other cast members.
______________________________
Kelly Overton confirms there will 'be lots of nakedness' in True Blood
______________________________
In her first series gig since the end of NBC's
Chuck
, Yvonne Strahovski has joined the cast of Showtime's drama series
Dexter
for a multi-episode arc in the upcoming seventh season. She will play Hannah McKay, a strong, independent woman with a past that she's struggled to put behind her. As a turn of events leads Miami Metro Homicide to ask for her help in solving some old cases, Dexter (Michael C. Hall) works with her and begins to wonder if there's more to this woman than she's professed. Production on season seven began last week for a September 30 premiere. Strahovski is best-known for playing CIA operative Sarah Walker on
Chuck
. Up next, she co-stars in two films:
Guilt Trip
opposite Barbra Streisand and Seth Rogen; and as the female lead in
I, Frankenstein
with Aaron Eckhart.
* Though Yvonne Strahovski is 30 and at cross-roads of her Hollywood career after Chuck, the Polish-Australian is unlikely to take her top off on a show with fleeting nudity in recent seasons. But she could surprise us just like Jaime Murray did.
______________________________
Showtime Orders '
Ray Donovan

' and '

Masters of Sex

' to Series
Both the Liev Schreiber fixer drama and the Michael Sheen-Lizzy Caplan series will roll out in 2013.
In its bid for continued boldness, Showtime is picking up both of its pilots,
Ray Donovan
and
Masters of Sex.
"We want to get bigger and stay on the cutting edge, and both of these shows have real depth of cast and have really great writing," Showtime president of entertainment
David Nevins
told
The Hollywood Reporter
of a decision he says was unanimous. "They are big, exciting and really original shows."
Both projects have received 12-episode orders and will film in Los Angeles. They are set to bow in 2013 and will be paired with other Showtime originals.
Donovan
stars
Liev Schreiber
in his first regular series role. The family drama centers on Ray (Schreiber) as L.A.'s best professional fixer -- the man called in to solve complicated, controversial and confidential problems of the city's elite. The only problems he's unable to make disappear are those involving his own damaged South Boston family.
The series, a Showtime production created and executive produced by
Southland's
Ann Biderman
, is filled out by cast members
Jon Voight, Elliott Gould, Eddie Marsan, Dash Mihok
and
Paula Malcomson.
Nurse Jackie's
Allen Coulter
directed the pilot, and will serve as a producer alongside The Mark Gordon
Co.'s EPs Mark Gordon and Bryan Zuriff.
Masters features
Michael Sheen
and
Lizzy Caplan
as the real-life pioneers of the science of human sexuality, William Masters and Virginia Johnson. The series will chronicle their unusual lives, romance and pop culture trajectory, which saw them go from a Midwestern teaching hospital to the cover of
Time
magazine and
Johnny Carson
's couch.
Masters
, which also stars
Caitlin Fitzgerald, Nicholas D'Agosto
and
Teddy Sears
, is an adaptation of
Thomas Maier's
book,
Masters of Sex: The Life and Times of William Masters and Virginia Johnson, The Couple Who Taught America How to Love.
Academy Award nominee
John Madden
(
Shakespeare in Love
) helmed the pilot, which included performances by
Beau Bridges
and
Margo Martindale
, and will serve as an executive producer alongside creator and EP
Michelle Ashford
(
The Pacific
). The Sony-produced series also will count Timberman Beverly Productions'
Carl Beverly
and
Sarah Timberman
as well as
Michael Sheen, Tammy Rosen
and
Judith Verno
as EPs.
"I want shows to feel very clear about what's great about them and what's entertaining about them," adds Nevins. "And I think both of these shows will be perceived as highly entertaining."
* Have read Thomas Maier's Masters of Sex and many of the nude scenes we can expect from the upcoming series will revolve around Sheen-Caplan observing naked couples having sex in a lab experiment. Naked women (wearing paper bag over the head) posing and doing the nasty. It's very impersonal docu-bio so Showtime will beef it up by introducing soap opera elements into the storyline. Don't see Kaplan getting naked (maybe brief breasts) but Caitlin Fitzgerald is quite certainty to strip few times. They changed the name of the characters but I'm pretty sure Teddy Sears is playing Thomas Gilpatrick - the handsome volunteer doctor who goes the distance for the nude female volunteers. Pretty graphic stuff. Bet all the female guest stars requires some form of nudity or another. The show is being shot in New York. The naked girls will most likely recruited from Broadway.
Pure guessing game here by me :
There are two candidates to play a character which requires extensive nudity and sexual situations. Either Jane Martin or Betty DiMello is based on Maureen Sullivan. Maureen is a sex surrogate and in the book engage in sexual situations. We may be privy to one for the girls first nude scenes which can go from topless to full frontal and pretty explicit sex scenes.
[1] My wish is that it'll be gorgeous stage actress Heléne Yorke in role of Jane Martin. Heléne is at the right age and the book description of Maureen match her to perfection.
http://www.heleneyorke.com/
[2] 27-years old Annaleigh Ashford is another Broadway actress and she have the curves that belongs in 1940-50's. She is the favorite to strip after having a torrid year on the stage and recipient of some scathing reviews of her performances.
http://en.wikipedia.org/wiki/Annaleigh_Ashford
Ray Donovan could surprise us (despite written by a woman) with nudity from carpet muncher Katherine Moennig, Irish actress Paula Malcomson and 23-years old MILF Ambyr Childers. Ambyr is married to 41-years old producer Randall Emmett. She will be a rich gal when the couple finally divorces in few years but her hunger to succeed means the mother of one will brave enough to bring out the puppies.
______________________________
Hemlock Grove

: Netflix series has bigger budget than many broadcast series
The Netflix / French Co-Produced supernatural horror series Hemlock Grove starring Famke Janssen has an impressive $40 Million budget for it's 13 episode 1st season, meaning about $3 Million an episode.
______________________________
High School Musical's Ashley Tisdale Headed To Sons Of Anarchy
In a bit of casting news that seems so unlikely, it could prove to be a slice of brilliance (or an awkward disaster), Ashley Tisdale is set to join
Sons of Anarchy
when the biker-focused series returns to FX for its fifth season. The
High School Musical
star has reportedly signed on for an arc on the series that will have her stepping out of her relatively squeaky-clean comfort zone.
Tisdale is set to join FX's
Sons of Anarchy
(presumably for the upcoming Season 5) for a two-episode arc, playing the role of Emma Jean, "a high-priced escort who complicates the club's life." That's a vague description, but it certainly sounds interesting.
I like Ashley Tisdale. She was funny as the oft-villainous spoiled brat Sharpay Evans in Disney Channel's
High School Musical
(and the sequels that followed), and has gone one to lend her voice, her sense of humor and face to a number of small screen projects, including spots on
The Suite Life on Deck
and
Phineas and Ferb
, not to mention a role on CW's cheerleader drama Hellcats. And a week ago we learned that she'd be filling the shoes vacated by Anna Faris as the star of the fifth
Scary Movie
. That in itself seemed like a step away from what we've seen from her in the past, as she seemed to be targeting the younger crowd with most of her work. But a spot on
Sons
suggests that she's also looking to tread into darker waters, especially if complicating the club's life involves something really problematic.
I have a bad feeling for her character already, but that's probably a good thing for the show, and for Tisdale, if she's looking to show people a side we haven't really seen yet. And as someone who likes the gritty biker drama, but also indulges in the occasional sugary-sweet made-for-TV Disney musical, I cant help but love this bizarre bit of casting.
* I hope her upcoming show Under Construction bombs spectacularly. She and Demi Lovato are my candidates to get naked big time in a movie. Hope I'm still alive when that happens.
______________________________
'The Concubine' Attracts More Than 1 Million Viewers in 6 Days
"The Concubine," which has generated much buzz due to its nude scenes featuring actress Jo Yeo-jeong, has pulled more than 1 million viewers within six days of its release on June 6.
The Korean Film Council reported that the total number of theater-goers for the movie hit 1.07 million on Monday.
"The Concubine," starring Jo, Kim Min-jun and Kim Dong-wook, is an erotic historical drama that tells the tale of a woman who had to offer to serve as the king's concubine in order to survive.
______________________________
Maria Menounos

reveals she was sexually abused by doctors
"Extra" host Maria Menounos and her boyfriend, Kevin Undergaro, covered the usual stuff on Monday (June 11) morning's "Howard Stern Show" -- Menounos liking to be choked during sex, for example (at least according to Undergaro). But she also dropped a bomb on Stern: She says she's been sexually abused by multiple doctors during examinations.

One doctor asked Menounos to change into a hospital gown when she went to see him for a throat issue and then proceeded to touch her genitals.

"I was really young, so I was so uncomfortable ... Kevin was in the waiting room and I literally started screaming ... I was just so uncomfortable I didn't know what to do," she says.

Menounos didn't press charges, though Undergaro encouraged her to. She also adds that this wasn't the only incident with other male doctors commenting on how "hot" her belly button ring is and touching it.
* She likes to be choked.......my dream girl. Pity she is too old to star in Fifty Shades of Grey.
______________________________
(Spoilers for S1-2, obviously.)
______________________________
Sara Tommasi full frontal. Notice the tattoo?
Sara Tommasi contro Beppe Grillo
by f100001051367501
and coming soon.......
______________________________
Julianne Hough
at Rock Of Ages premiere [Los Angeles] June 8 2012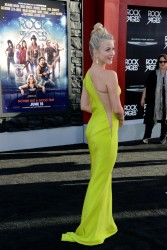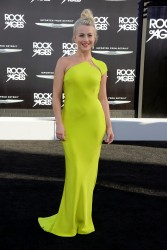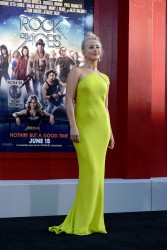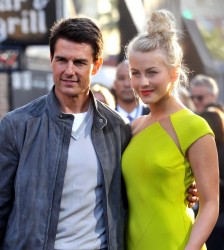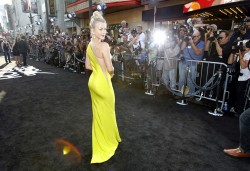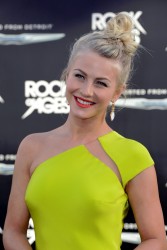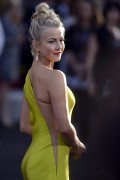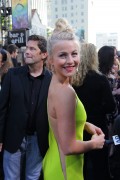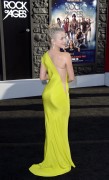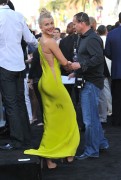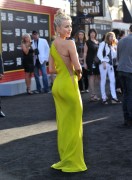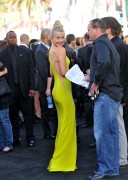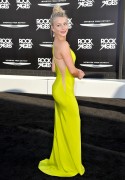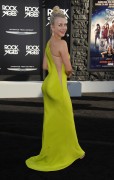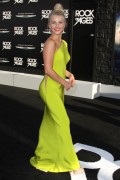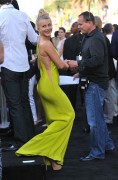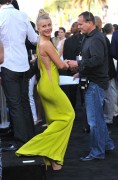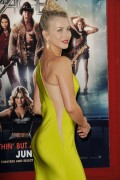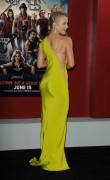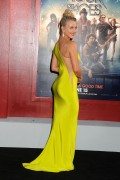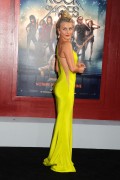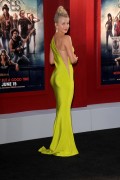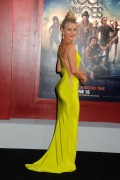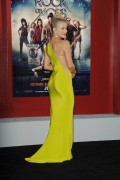 * That's it. I'm going to watch Rock of Ages. She sold me. This is the way you plug a movie. Julianne Hough will be the talk of town for a while. Babe got a dancer's derriere but in that figure-hugging dress - dayummm! Don't think the Mormon chick will ever perform outright nudity. The chick nearly turned down a role in Burlesque because she thought it involved nude scenes. She later changed her mind when she realized that it was not so.
______________________________
2007
Miss India International
and Bollywood actress
Esha Gupta
Catch her in
Jannat 2.
Her role is nothing more than a glamor doll but she sure can kiss. Real tonguee and all.
______________________________
Eamon Keegan, the Irish soccer fan and star of the most famous picture at the European soccer championship so far
Thanks to a picture that showed him, eh, getting friendly with a topless Croatian fan in Poznan, Eamon Keegan from Kildare is now Ireland's most famous football fan. We caught up with him to find out how it all came about.
Until sometime a little after midnight last night, Eamon Keegan from Sallins in Kildare was just an ordinary punter amongst the thousands and thousands of Irish fans having a blast at the Euros over in Poland.
That was until a fairly innocent picture showing Eamon nuzzling the bosom of a friendly female Croatian fan starting doing the rounds on Twitter and suddenly Eamon was commanding more attention than anything to do with how Trap plans to deal with the threat of the World Champions this Thursday.
With nearly 7,000 hits and well over 300 Facebook shares in a matter of hours
on the story on JOE
this morning, we figured that Irish people wanted to find out a little more about our new Don Juan and the methods he used to woo the opposition supporters. With a little help from his brother Killian on Twitter, we got in touch.
"Jaysus, he (Killian) isn't telling everyone everything is he?" Eamon asked us light-heartedly down the line from Poland.
Having promised that Killian had remained tight-lipped, Eamon told us how it all came about.
"We were all in Poznan, with all the Irish fans at the game and these two Croatian girls walked through and everyone started singing 'Get your t*ts out for the lads' and they actually did.
"We all started jumping into pictures with them and next thing, I don't know... I had a few beers on the day but it was all a bit of craic, I didn't think they'd end up on the internet!"
In the smartphone age there is little that doesn't actually end up on the internet, but Eamon, despite being a little red-faced, was taking it all in his stride.
"(I'm) slightly embarrassed obviously, but it was all a bit of craic at the end of the day."
Although the 'embrace' with his Croat cailín took place during the game on Sunday, Eamon didn't know that he had become an internet sensation until the early hours of this morning, when a friend called to tell him.
"Last night at about 1 o clock Polish time, one of the lads rang me and he said 'You're trending on Twitter, there's a picture of you doing this'. I said there was no way it could be because no one back home would have known, but then it hit me and I was thinking 'Jaysus my ma's gonna kill me'."
Eamon was glad to report that his mother has already been in touch and although she was "a bit mortified" she urged him not to worry about it because it would all blow over quickly.
Or maybe not. Ireland defender Sean St. Ledger is one of the many who has seen the picture and has since
started a Twitter campaign
to turn Eamon into a Twitter sensation. Bizarrely, Jay from Geordie Shore has also been in contact.
What does he make of his new found celebrity friends?
"It's fairly unbelievable that the man who scored for Ireland at the European Championships is saying I'm a legend."
Thankfully for Eamon, he is currently unattached, so he hasn't devastated any poor woman back at home, although we dare say there will be a few ladies in touch having seen what he's capable of.
Many in Eamon's position could be forgiven for going into hiding for a few days, but to his immense credit, he's taking his new found fame in good heart and even sent out a self deprecating tweet earlier today.
Eamon and his mates are based in Warsaw for the tournament and haven't even booked a return flight home yet.
They plan to enjoy the rest of their time out east and on the back of the fame and hero worship the photo is bound to generate, we'd wager he won't have to buy another drink for himself for the rest of the trip.
______________________________
King of Europe 2011 Hungary - Girls...
from
Red Crab Films
on
Vimeo
.
King of Europe
Hungary
2011. 07. 09.
Máriapócs
http://www.kingofeurope.net
http://www.drifting.hu
http://www.redcrab.hu
______________________________
huge (and I mean Donald Trump type of huuuge) crush on Meghan Markle. She will be 31 this year, sexy hot and those freckles will drive you crazy. Probably will never strip on-cam. Doesn't matter. Just catch her on Suits second season premieres on USA Network in the US on 14 June at 10/9c, with all new episodes every Thursday. Make sure not to miss the bubble butt shot (clothed unfortunately) when she struts away from the cam.
I think it's in her contract!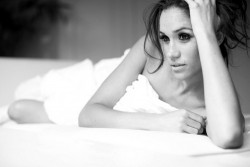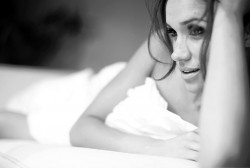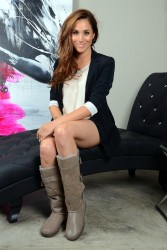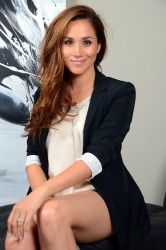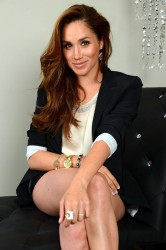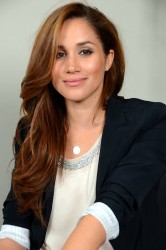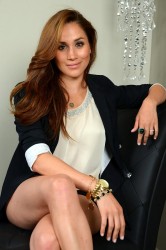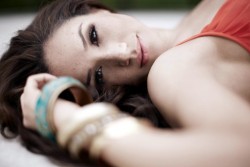 the crush: ms meghan markle

As well as ticking all our sartorial boxes, legal drama Suits has provided us with our latest crush. Los Angeles-born actress Ms Meghan Markle, 30, is perhaps best known for her roles on Fringe and CSI, as well as a silver-screen appearance in Horrible Bosses, however it's her part as the cat-eyed, feisty-but-feminine paralegal Rachel Zane that has us hot under the collar. Here, Ms Markle gives us the nod on what she likes a man to wear, as well as the tips and tricks to get her attention - not that it will do you any good: sadly, someone already beat us to it.
Your character, Rachel, is often asked for sartorial advice from Mike - is this something you are happy to dish out in real life?
I think women have a really good sense of what looks good on men, especially if it's their own man, and in turn they should want to look good for her.


Do you find yourself dressing your husband?
He always wants a new style makeover, and I'm not the best at it if I'm honest, but I try to piece things together for him. More than anything I think men look best when they dress simply, in a clean and sexy way - even if that's just a button-down shirt.

What five things should every man have in his wardrobe?
Definitely a beautifully tailored suit, and a perfect white button-down - which can be paired with something simple such as jeans or slacks but always look fantastic. My husband wears basic black crew-neck T-shirts, which are very simple but oh-so sexy; I happen to love a man in a linen shirt, it just makes me think of vacations and walking barefoot on the beach - and who doesn't like to think of that? And of course they need jeans. I also happen to love men in boat shoes, so I'd have to throw those in too.

Describe your perfect date from start to finish.
A perfect date could be any number of things, but what's most important is that they are good company. It doesn't matter if it's fancy or not, it's all about the company and embracing every little second of it. I've had dates at the nicest restaurants, but when you leave you're starving and the best part of the date is having a slice of pizza and a couple of drinks on the way home. I think it's important to be able to roll with the punches and enjoy every minute of it. If he makes you laugh that helps.
What is the best thing about playing Rachel Zane?
Rachel is so well written. She's strong, interesting and a little sassy, which I appreciate, and I love that she's still striving for something. Her ambition is something I find very attractive, so playing her is a lot of fun. I like that I not only get to play a romantic interest, but also a woman who is on the brink of a big career change.
Who is the better dresser in your eyes, Harvey or Mike?
It's so hard to choose. Harvey wears the most beautiful, perfectly tailored suits and he looks fantastic wearing them, but what I like about how Mike dresses is that he too wears beautifully tailored suits, but there is always a little bit of edge that keeps it from being perfect and I find there's something very sexy about imperfection.
What sort of suit gets your approval and why?
I think a man in a suit always looks fantastic, but the other day the guys were wearing tuxedos on set and I had a moment where I did a double take and thought, "Oh my God, you guys look so hot." I think seeing a guy dressed up when you're not used to seeing someone that way is a big turn on.
What should a guy buy a girl these days to impress her?
For me it's never about the gift, rather than the thought behind it. I've been given extravagant gifts, but I think the things that always mean the most to me are those that are thoughtful, small and sweet. Although it's always nice to receive lingerie, but I guess that can be considered small and sweet too.
What is the best way to get your attention?
It sounds so simple, but it's just to be kind. I think when you watch a man who is kind to whoever he is speaking with and you can see he is a good egg, it is the most attractive thing in the world. From there you get to know them and see their character, humour and ambition come through, but I still think kindness is the most important thing. That and being comfortable in your own skin.
You are from LA but work on a New York set - which city's men are the better dressed?
I have to apologise to my Californian natives, but I was just in New York and the sense of style there is overwhelming and so cool. I think the way people dress in that city is incredibly inspiring. Though I love the flip-flop culture of LA and I'm a true California girl at heart, there's nothing like getting dolled up in New York, with a sharply dressed man on your arm.
Meghan Markle, born August 4, 1981, is an American fashion model, spokesmodel, and actress. She is formerly the model who held case #24 on the hit US television game show Deal or No Deal. She quit the show after realizing that she is hot as hell and moved onto films like Get Him to the Greek and Horrible Bosses. Meghan Markle already made appearances on General Hospital, Knight Rider, and 90210. She played FBI special agent Amy Jessup in FOX's sci-fi thriller Fringe and currently stars as Rachel Zane on the new USA legal series Suits.

Markle's acting career began several years ago. A friend gave a manager a copy of a film Markle did in college. The manager, without delay, gave Markle a call which eventually led to the start of her acting career.
In 2002, Markle got her start in an episode of the daytime soap opera, General Hospital. She's also appeared in television episodes of Century City, Cuts, Love, Inc., The War at Home, 90210, Knight Rider, Without a Trace, The Apostles, and CSI: NY. Markle has also made appearances in the films A Lot Like Love and Deceit.

She was also cast in a Tostitos commercial where her character chooses to purchase Tostitos over other corn chips because it has only three ingredients. Markle made her debut late in the first season of Deal or No Deal on April 12, 2006. Aside from a single appearance holding case #11, Markle has been the regular model carrying case #24. Markle quit the show in early 2007.

Markle's appeared on Fringe as Junior Agent Amy Jessup in the first two episodes of its second season. She currently portrays Rachel Zane, an "attractive paralegal with an encyclopedic knowledge of the law who's assigned to Mike (Patrick J. Adams) and becomes his valuable after-hours research ally" on the USA Network show Suits. Markle appeared in two 2010 films, Get Him to the Greek and Remember Me and one 2011 film, Horrible Bosses
______________________________
From the Be Afraid, Be Very Afraid Files: Tech Laws That Will Eventually Bite Us All in the Ass
Child pornography, cyberbullying, online piracy--these are real-world problems that need solutions. But does legislating them away work?

You may think what your state capital or what Capitol Hill is up to is boring and not worth keeping tabs on. But see if you don't get your juices flowing after reading how your tech freedoms could be reined in by some of the dumb bills we've pinpointed in this story.

If lawmakers don't think through the implications of the legislation they create, they just muck things up further. In fact, this slew of bills at the national and state levels--as well as several international treaty proposals in the works--are outright stupid.

You should be concerned about some of these proposed changes to U.S. law--how will they infringe upon your privacy? And note that a couple of them are in negotiations behind closed doors without public input at all.

H.R. 1981: Protecting Children from Internet Pornographers Act of 2011

The Legislation: If passed, this legislation could force any business offering paid Internet access--airports, hotels, coffee shops, and ISPs--to keep records of users' online activities, so that if the government ever wants to inspect them, it can.

Why It's Terrible: Most people want to keep kids safe, but having the government spy on everyone who uses the Internet is not the answer. You'd think there would be other ways to catch perverts that don't involve such a frightening infringement on the privacy of innocent people.

Status: H.R.1981 is out of committee; it has been placed on the calendar and is slated for discussion in the U.S. House of Representatives at some point.

Why You Should Care: Don't let the title on this one fool you. H.R. 1981, if made into law, will let the government spy on and keep records of everything you do online.

Hawaii H.B.2288: Hawaiian Data Retention Bill

The Legislation: H.B.2288 would mandate that any company that provides Internet access in Hawaii--not only ISPs, but coffee shops, libraries and workplaces--keep two years of usage records, including the sites users visited and the IP addresses used.

Why It's Terrible: We're not talking about the long-term tracking of people suspected of a crime, but everyone who uses the Web in the entire state of Hawaii. Imagine if all that data got into the wrong hands or could be used against people in some way.

Status: The politician who proposed the bill, Rep. Kymberly Pine, an Oahu Republican and the House minority floor leader, backed down from the bill, and it's been tabled.

Why You Should Care: The Electronic Frontier Foundation, whose motto is "Defending Your Rights in the Digital World," says H.B.2288 "is one of the most poorly drafted pieces of data retention legislation" that it has ever seen.

New York State S.6779 and A.8688

The Legislation: These bills require a website administrator, upon request, to remove any anonymous comments unless the person who posted it "agrees to attach his or her name to the post and confirms his or her IP address, legal name, and home address." It also requires that websites make visible in any section where comments are posted a contact number or e-mail address that people can use to put through removal requests.

Why It's Terrible: According to EFF analyst Rebecca Jeschke, these bills are flatly unconstitutional. "We have a First amendment right to speak anonymously and certainly people who host their own websites can decide that they only want people to use their real names…But what you can't do is have the government force people to speak using their real names. We have a history of anonymous speech here in the U.S. from The Federalist Papers through to today."

Status: Both bills are still in committee.

Why You Should Care: Yes, folks who comment online can be rude and cyberbullying is a problem, but imagine how important discourse on a myriad of topics would decrease if people had to associate their names with them.

Trans Pacific Partnership

What It Is: U.S. negotiators are pushing for copyright measures far more restrictive than currently required by international treaties. According to the EFF, "The Trans-Pacific Partnership (TPP) is a secretive, multi-nation trade agreement that threatens to extend restrictive intellectual property laws across the globe."

Why It's Terrible: It's even worse than ACTA (the Anti-Counterfeiting Trade Agreement) and puts intellectual property governance in the hands of lobbyists. The EFF says the TPP will have a broad impact on citizens' rights, the future of the Internet's global infrastructure, and global innovation. And again, this one is being forged largely without input from the public.

Status: The next round of TPP negotiations will be held in San Diego, California, on July 2-10.

Why You Should Care: SOPA backers such as the Recording Industry Association of America (RIAA) and the Motion Picture Association of America (MPAA), plus plenty of other corporate entities, are behind the TPP. For more ugly details about the TPP, visit the EFF, where you can use an automated action alert to tell your congressional representatives that you're against the agreement.

DMCA: Digital Millennium Copyright Act

The Legislation: This one isn't new, but it's bad enough to deserve a mention. The DMCA made it illegal to produce and share technology or services that circumvent digital rights management (DRM) technologies that keep you from using digital content in ways that content providers didn't intend.

Why It's Terrible: Instead of working against people stealing copyrighted content, DMCA is often used against consumers, scientists, and legitimate competitors. For instance, in 2009 Google said that more than half of the takedown notices it had received under the DMCA were sent by businesses targeting competitors and that more than one third were not valid copyright claims.

Status: The DMCA became law in 1998.

Why You Should Care: Clearly the DMCA didn't do away with content pirating, or we wouldn't still see Hollywood trying to push legislation like SOPA or ACTA.

Next: More bad bills (CISPA, SOPA, PIPA, and more).

H.R 3523: Cyber Intelligence Sharing and Protection Act (CISPA), and S.2151: SECURE IT

The Legislation: These bills seek to protect the U.S. from cyberterrorism and other online attacks and would let companies share users' private data with government agencies. Such data would not be just regarding threats of online attacks; companies would be able to share users' private data in the event of computer crime or the exploitation of minors, and to protect people from the danger of death or serious bodily harm.

Why They Are Terrible: The legislation is overly broad and would allow companies to share people's private and sensitive information with the government without a warrant or oversight. Government agencies such as the National Security Agency or other parts of the Department of Defense could then keep it forever and create profiles for not only suspected terrorists, but regular people as well.

Status: CISPA was passed in the House of Representatives in April. Either CISPA or SECURE IT will likely come up for a vote in the Senate soon. The Obama administration has issued a statement saying that if CISPA ends up on the President's desk, his senior advisors will recommend that he veto it.

Why You Should Care: If the government wants personal information on users of services, including the content of e-mail messages, it should have to go to a judge and get a warrant. Otherwise we're looking at a police state. Want to do something about it? PrivacyIsAwesome.com provides several automated tools for reaching out to lawmakers about the issue.

H.R. 96: Internet Freedom Act

The legislation: This bill would stop the Federal Communications Commission from executing on its "Net Neutrality" rules, which aim to keep the Internet open by stopping Internet service providers from doing things such as throttling or blocking access to the Internet.

Why It's Terrible: According to SaveTheInternet.com, phone and cable companies are spending hundreds of millions of dollars lobbying Congress to axe Net Neutrality so they can decide "which websites and apps go fast, which go slow … and which won't load at all."

The site adds, "They want to tax content providers to guarantee speedy delivery of their data. And they want to discriminate in favor of their own apps, services and content -- while slowing down or blocking competitors' services."

Status: H.R.96 has been referred to the U.S. House of Representatives Subcommittee on Communications and Technology.

Why You Should Care: Who wants commercial greed dictating the availability and speed of the Internet? This one is a bad egg.

State of Arizona House Bill 2549

The Legislation: H.B.2549 is another one intended to act against bullying and stalking. It criminalizes the use any electronic or digital device to communicate using "obscene, lewd or profane language" if done with the intent to "terrify, intimidate, threaten, harass, annoy or offend."

Why It's Terrible: According to First Amendment rights group Media Coalition, commenting on the bill's original wording, the bill "… is not limited to a one to one conversation between two specific people. The communication does not need to be repetitive or even unwanted. There is no requirement that the recipient or subject of the speech actually feel offended, annoyed or scared. Nor does the legislation make clear that the communication must be intended to offend or annoy the reader, the subject or even any specific person."

Status: Governor Jan Brewer signed H.B. 2549 into law on May 14, but only after concerns raised by the Media Coalition were addressed in amendments to the bill. According to the group:

"First, 'annoy' and 'offend' have been removed from the legislation so that the bill would only apply to electronic speech that is intended to terrify, threaten, intimidate, or harass. Second, the intent to terrify, threaten, intimidate, or harass must be of a specific person(s) rather than a general intent. Third, the communication must be directed to the person the speaker intends to terrify, threaten, intimidate, or harass rather than be a general communication. Fourth, the legislation is limited to telephone calls, text messages, instant messages, and email."

Why You Should Care: It just goes to show how much we need watchdogs keeping an eye on legislation coming down the pike. Kudos to the Media Coalition for its work getting this atrocity cleaned up before it went live.

H.R. 3261: Stop Online Piracy Act (SOPA), and S.968: Protect IP Act (PIPA)

The Legislation: These federal bills would have allowed rights holders to seek court orders requiring payment providers, advertisers, and search engines to stop doing business with websites that infringe copyrighted material so that search links to such sites would be removed. (For background, see "SOPA and PIPA: Just the Facts.")

Why They Were Terrible: Neither piece of legislation did enough to protect against false accusations. In addition, an open letter to Washington signed by tech industry big shots such as Sergey Brin and Jack Dorsey in December pointed out that such legislation would "Give the U.S. Government the power to censor the web using techniques similar to those used by China, Malaysia and Iran."

Status: After a mass protest by Web companies and users on January 18, Congress indefinitely postponed further action on the bills, effectively leaving them dead in the water.

Why You Should Care: A big thank-you goes to the many companies and millions of regular people who stood up to douse these two.

Anti-Counterfeiting Trade Agreement (ACTA)

What It Is: As SOPA and PIPA's big brother, the treaty would let countries employ a three-strike rule that would require Internet users to be cut off if they continue to download copyrighted material after two warnings.

Why It's Terrible: Unlike SOPA and PIPA, ACTA was crafted in secret. It aims to protect intellectual property but requires highly intrusive monitoring of Internet users' habits to do so. It also doesn't include safeguards, such as judicial oversight or the presumption of innocence.

Status: The agreement becomes official only if ratified by 6 of the 11 signatories: Australia, Canada, the European Union, Japan, Mexico, Morocco, New Zealand, Singapore, South Korea, Switzerland, and the U.S. ACTA was signed by the European Commission and 22 E.U. member states in January, but following protests throughout Europe, many countries reversed their decisions to sign. European Parliament committees recently voted to reject it.

Why You Should Care: When wide-sweeping regulations are concocted without public involvement, you know something's wrong.
______________________________
To get a better understanding of the complex linkages of the problems in Europe, one will look at them to be part of one big family. Accordingly, Germany is the elder brother of Greece.
Greece has lived beyond his means while Germany on the other hand has managed its finances prudently. So while Greece is in debt, Germany has surplus. The problem is since Germany and Greece belong to the same family; Greece's problem is to an extent Germany's problem. So Germany has agreed to help his brother (Greece) but in return wants Greece to mend his ways. Like any elder brother would, Germany would like Greece to change his ways, become prudent with money, undergo some years of hardships and pay his debts. Germany requests Greece to do this since Greece belongs to the same family and Germany does not want the family name tarnished.
However, the problem is that on one hand, Greece would like Germany's help but on the other hand, may not want to follow the austerity measures. Greece feels that Germany is resorting to bullying tactics and putting his independence at stake. This is putting pressure on Germany because Germany does not want to extend help unconditionally.
Since Greece and Germany belong to the same family, Germany is in a deadlock in order to preserve the family name. The problem is that if Greece defaults and decides to walk out of the family, the other brothers of Germany such as Spain, Italy, Ireland, and Portugal who too have a debt problem, might lose credibility and fall back on Germany to rescue them. Germany is afraid this could eventually lead to a split in the family. Since Germany otherwise is doing well in his business and at the same time is acting as the head of the family, the split is not something Germany wants.
Also, if Greece splits from the family, people at large might lose confidence in the family name and sell off the debt that the family owes them. If this happens, one might not lend any money to the family at standard market rates. This could hurt the family business and the family business activity could come to a stand-still.
This is the reason why Germany is pestering Greece to mend his ways by following fiscal discipline.
Unfortunately, some Greece politicians might be misleading people to believe that there is a solution to their debt problem without having to follow some discipline either by way of austerity or restructuring of economy for better productivity. They are stirring passion among the people by stating that Germany might want to take control of their lives and is a threat to Greece's sovereignty.
Election results that are slated in June will give an indication about the future of Greece. If the Conservative Party comes to power, there is a chance that they will try to maintain fiscal discipline and keep the European Union intact. However, if the party that is opposing fiscal discipline measures comes to power, the Union might split and Greece may move out of Euro and go back to its original independent currency 'Drachma."
Even if that were to happen, the value of Drachma could nosedive. While it would suit exports, imports would become very expensive. The debt problem may not get solved automatically. Greece might have to focus on enhancing productivity and competitiveness and may need to follow fiscal discipline. In essence, there is no short cut solution to escape debt.
______________________________