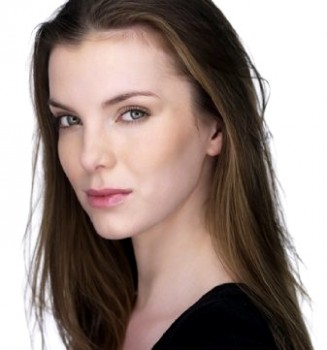 Betty Gilpin
Exclusive news just for you guys.
The role of Dr.Carrie Roman in Nurse Jackie (S4) have been cast and the lucky actress is none other than 25-years old Betty Gilpin. It will be her first nudity on-cam.
Betty is certainly right for the role.The melons on this chick is unbelievable and I'm angry with her for keeping it under wraps for so long. But it's never too late as Betty's Dr.Carrie will be frequently nude and indulging in pretty racy scenes.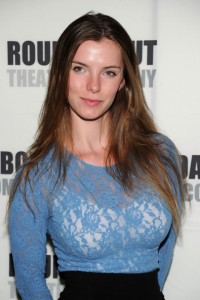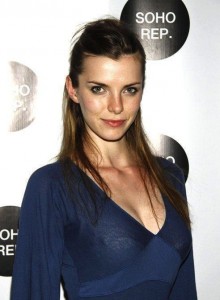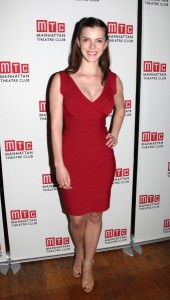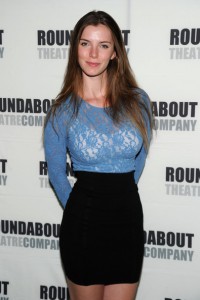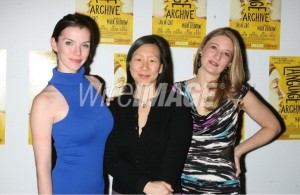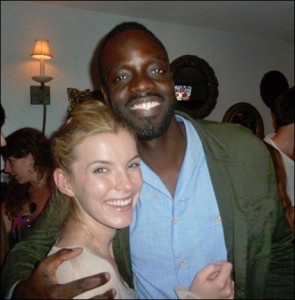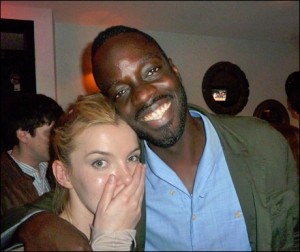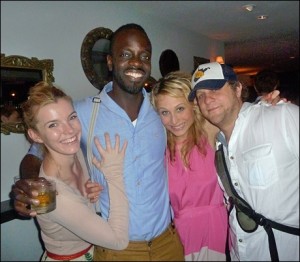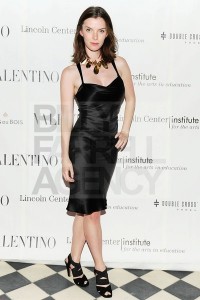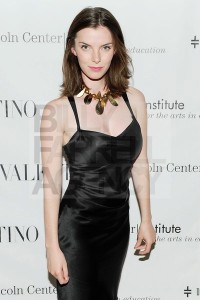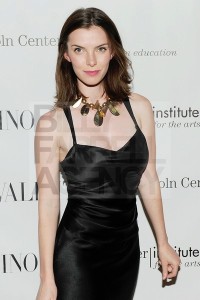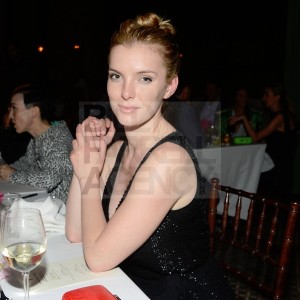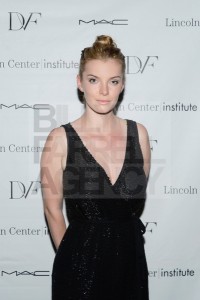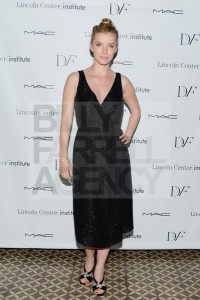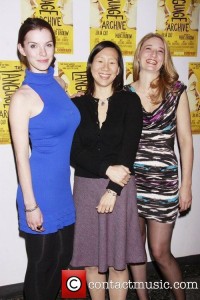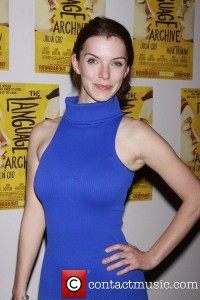 New Yorker Betty Gilpin is a graduate of Fordham College at Lincoln Center (Bachelor of Arts in Theatre) in 2008. Another theater performer shifting base to small screen. Her work on the stage includes playing potty mouth Izzy in That Face (2010), Emma in The Language Archive (2010), pregnant Ophelia in badly written What is the Cause of Thunder? (2009) and recently as Nurse Elizabeth in Sam Shephard's Heartless (2012).
But Betty is noted for her presence by many reviewers. Her tits may have something to do with it though.
"On the other hand What is the Cause of Thunder? is a real showcase for Gilpin's versatility and talents. Her father, actor Jack Gilpin, who I had seen in Conor MacPherson's one-hander St. Nicholas at the Dorset Theatre Festival a few weeks earlier, sat directly in front of me and was justifiably pleased by and proud of what he saw. Gilpin gives a touching and often hilarious performance. Her Ophelia (there is much discussion over why Ada ever chose that name) is a hopeless mess, but she loves and supports her mother, she loves her unborn daughter, and she even loves the child's absent father, Jay Eddie, to the point that she too crosses the line between reality and fantasy, an ominous sign that she is doomed to repeat her own life story with her daughter."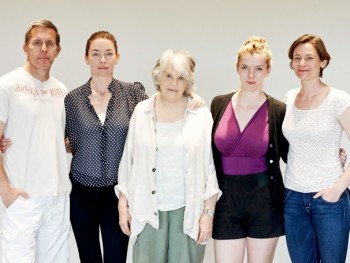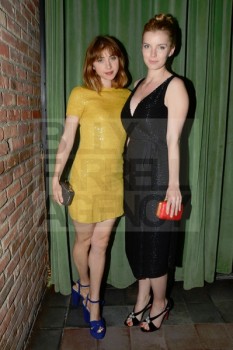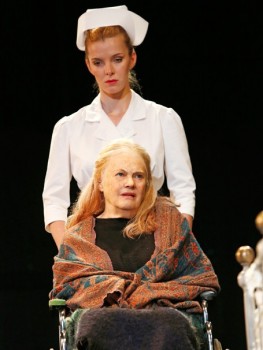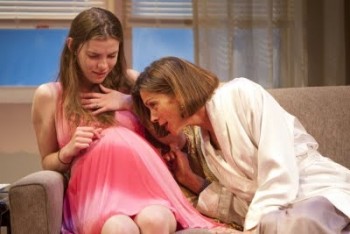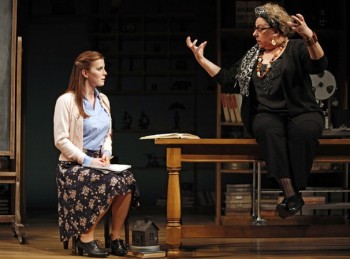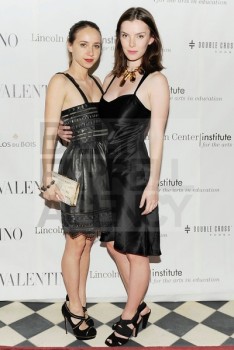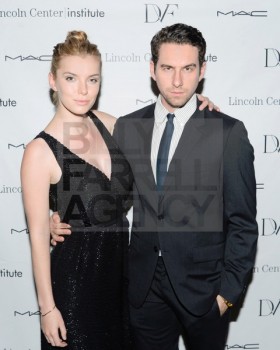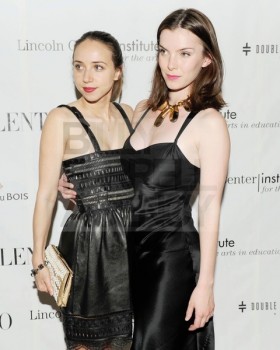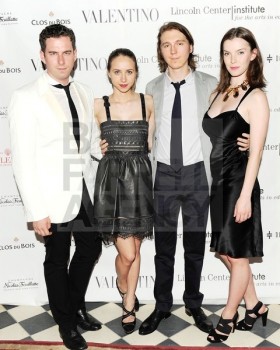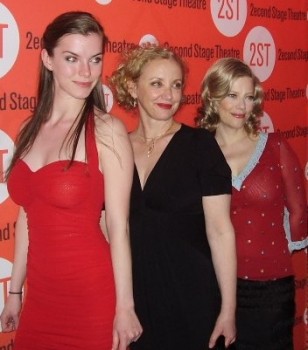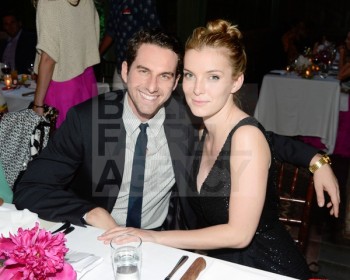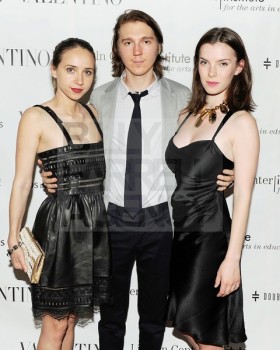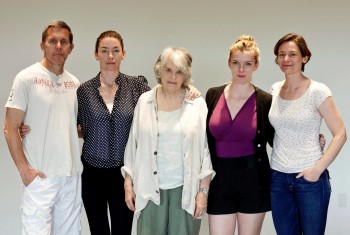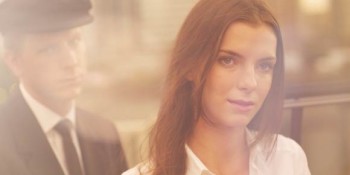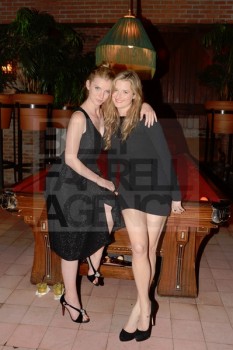 FilmHelp interview: Betty Gilpin talks "Mister Green"
* Betty is another artist with Daddy issues.
Mister Green
In the disturbingly near future, Venice is submerged, Canal Street in New York City has become a real canal again, and it's 87 degrees in December in Boston. Catastrophic global warming has moved from theory to fact. At the Biosphere Climate Change Expo, undersecretary for the Department of Global Warming Mason Park (Tim Kang) informs the crowd of scientists and activists that the tipping point has passed, and that they are all at fault.
He tells them that the scientists of the world failed to create the necessary pressure, which would have allowed for the political changes needed to confront global warming. Now the Department of Global Warming has been defunded, drying up research money for climate initiatives.
That night at the hotel bar, Park runs into Dr. Gloria Holtzer (Betty Gilpin), a former graduate school classmate, and one of the scientists who will be losing her grant money. Park blames himself for failing to prevent the climate catastrophe in time, but finds comfort in Holtzer's arms. However, she has an ulterior motive. Park awakens in the morning and soon realizes that everything has changed.
WE LIVE HERE - Cast and Creative Team (Betty is at 1:40 mark)
Betty Gilpin sings from "Kansas City Choir Boy" (with Jon Groff)
Jonathan Groff and Betty Gilpin sing a song from "Kansas City Choir Boy" by Todd Almond at The Public Theatre's Music Theatre Initiative Songwriter Showcase. Nov. 16th, 2009 at Joe's Pub.
Podcast interview (her real age is revealed)
She also appeared in rather memorable guest appearance on Fringe [Season 1 Episode 2]
From Fringepedia:
Betty was born in the mid 80's to parents who are both actors (father is Jack Gilpin). As a young child she lived in New York City. Then when she was 9 years old her parents moved to Roxbury, Connecticut. In 2000 she enrolled at Loomis Chaffee School, a boarding school in Windsor, Connecticut. On graduation, in 2004, she entered Fordham University, at Lincoln Center campus, where she obtained a Bachelor's degree in Theater Arts in 2008. She is currently an actress living in New York City.
I don't want to sound like a broken record but I think her dad Jack Gilpin will be less than thrilled to see daughter parading around naked.
Jack is a veteran stage actor who also happens to be ordained priest of the Episcopal Church (United States). The handsome dude is a born-again Christian after years mired in liberal-womb of excesses.
Q : Has religion always been part of your life?
Jack : From age 13 to about 32, I reacted negatively to organized religion. When I went back to church in the 1980s, Christianity started to make sense to me. The more I worked at it the more sense it made.
Q : Your daughter Betty is an actress. Are you pleased that she has followed you into the business?
My wife is an actress as well, and we're pleased that our daughter has found something that satisfies her. I am equally pleased our other two children have not followed us into the business.
Her mom's is Annie McDonough @ Annie Gilpin.
Here is a freaky Kevin Bacon like sixth degree of separation. Betty co-starred with Joe Tippett in stage production of Fish Eye (2011).
Joe earlier acted alongside one Meg Steedle in Picnic (2009).
Reunion Profile: Betty Gilpin '04
Betty Gilpin '04
"I always knew I wanted to be an actress," says Betty Gilpin '04, "even though my parents did everything they could to discourage me from pursuing the profession." Betty's parents, accomplished actors themselves, knew firsthand how hard an actor's life could be. However from the time she was small Betty was hanging out in the green room and memorizing her parents' scripts for on- and off-Broadway plays.
Betty spent the first 9 years of her life living in New York City. "I would demand that my parents take me to every one of their rehearsals," recalls Betty. Then her parents, looking for a more "normal" life for Betty and her younger brothers, moved the family to Roxbury, Connecticut. Betty was indignant that her parents would make her move to the "country" as Betty called it, but she eventually realized that it was good for her to gain a perspective on life outside of the city.
In 8th grade, Betty started looking at boarding schools. Her father had attended Exeter, and many kids she knew were pursuing the boarding school route. Though Loomis Chaffee was not Betty's first choice, when she came for her revisit something just clicked, and she decided that the Island was the perfect place for her.
Betty in the NEO 2004
She entered Loomis Chaffee as a freshman and took part in many performance-related activities including the musical revue, jazz choir and Acappelicans but spent most of her non-academic time working in the theater. "I lived in the NEO. It was my dorm," jokes Betty. She performed in most of the fall plays and winter musical, as well as, acting in and directing some One Act plays. Betty has fond memories of Brian Kosanovich, head of the Theater Department. "Mr. K was an amazing director and teacher," recalls Betty. "He always told it like it was."
Betty also loved the English program at Loomis Chaffee. She contributes her love of writing and reading to teachers like Jane Archibald, Berrie Moos and Fred Seebeck. "English at Loomis is a one-of-a-kind program," raves Betty. She recalls how 'Seebs' would make them read each other's papers aloud in class. "It was hard to put yourself out there like that," remembers Betty, "but it was so useful for my writing and was great training for acting as well."
Though Betty was pursuing an acting career against her parents better judgment, they told her that she could not start acting professionally until she graduated from college. So upon graduation from Loomis Chaffee, Betty headed to Fordham University at Lincoln Center where she earned a Bachelors degree in Theater. "It was kind of crazy to go from math class to movement class to Spanish to photography everyday," said Betty, but she truly respects her parents for pushing her get her education.
For her first two years at Fordham, Betty acted in plays for the university. Then, late in her sophomore year, Betty begged her parents to take her along on a movie audition to which they were going. They relented, and Betty got a small part in her first movie entitled Northern Kingdom. At that point, she got an agent and started taking roles on a few TV shows such as Law and Order and some pilot shows including a new ABC show The Unusuals. In addition, she has done some commercials and parts in other movies. At the end of her senior year, Betty landed a role in an off-Broadway show called Good Boys and True. "I opened a play, took final exams and moved all within the last few weeks before graduation," Betty recalls. Since then, she has also been in another off-Broadway show called Boys Life.
So Betty is now living the life her parents cautioned her against, and Betty's review is out: "This life can be brutal. Either the phone is ringing off the hook, or you have nothing to do at all." However, she hopes to stay in the city and work steadily in the business. "I want to do good work with good people," says Betty. Betty will be busy this summer working in Williamstown, Massachusetts, which boasts an amazing summer theater program. She will be in a play called What is the Cause of Thunder?When she's not acting Betty takes guitar and chess lessons and spends a lot of time out and about in the city. She also does some babysitting for a family. She is anxious to come back to campus this summer for her 5th reunion. Though she has many Loomis Chaffee friends whom she hangs out with in the city, she can't wait to see everyone and come back to campus. We look forward to welcoming her back.